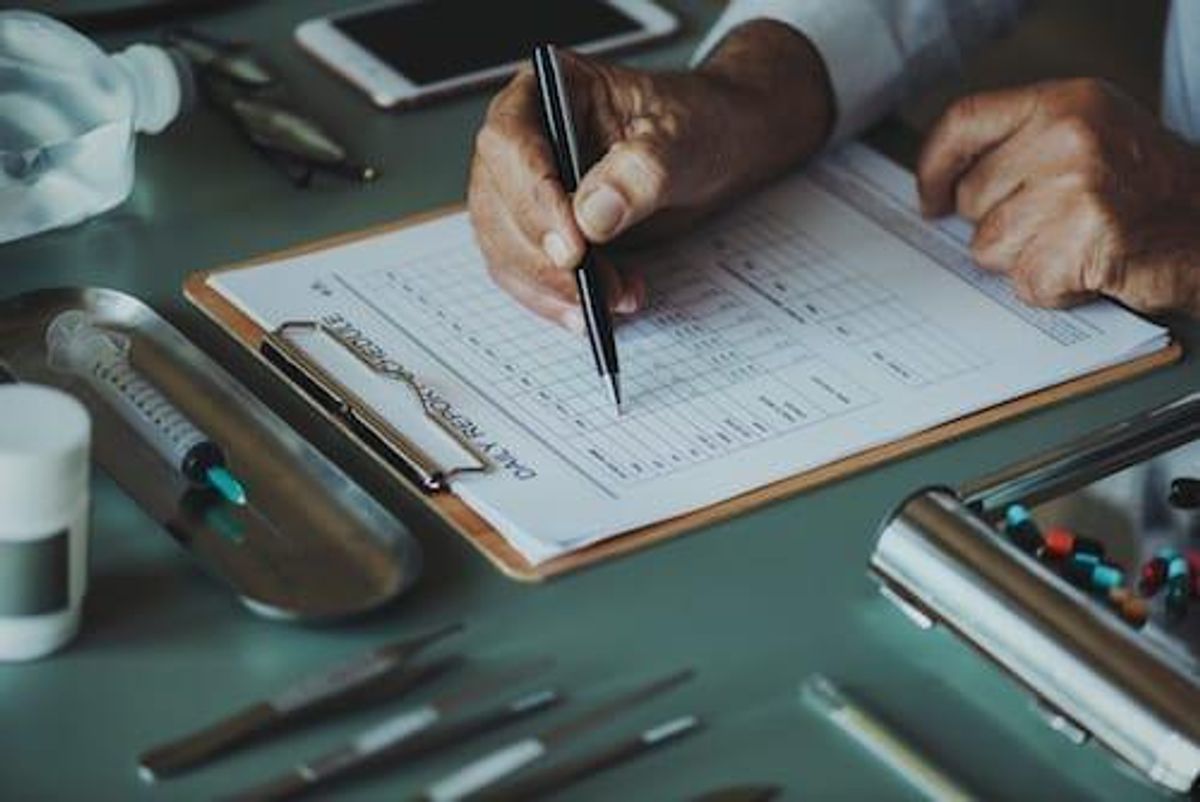 Biomerica says specialized diets were created for each patient using the company's enzyme-linked immunosorbent assay.
Biomerica (NASDAQ:BMRA) announced Wednesday (November 7) its diagnostic product for an inflammatory bowel disease, ulcerative colitis (UC), has proven to be successful, according to an academic journal.
As published in the Journal of Inflammatory Bowel Disease, the independent study successfully alleviated symptoms of an UC. Patient improvements were seen in significant symptoms and overall quality of life.
From using the company's enzyme-linked immunosorbent assay (ELISA), patient samples were analyzed to help create a specialized diet for each patient. This study confirms the use of Biomerica's platform technology in assisting physicians to identify this tailored diet.
"Diet has been shown, in well-designed studies, to reduce key markers of inflammation and the risk of heart disease," Zack Irani, CEO of Biomerica, said in the press release. "We believe that the optimum diet is person specific."
Irani further explained that multiple people with the same gastrointestinal conditions can have different food triggers for their condition.
How the product works is by analyzing the presence of antibodies specific to 14 different food antigens. The assay identifies the food triggers for each patient and offers support for nutritionists, doctors and nurses to tailor a diet for the patient around these antigens.
The study has shown that when these foods are removed, patients resolve many symptoms associated with UC. For significant symptoms results scored significantly lower in the intervention group than the control group (2.41 ± 0.89 vs 3.52 ± 1.15, P < 0.05).
For extraintestinal manifestations — meaning joint, eye or skin conditions associated with UC — lowered from seven to two for the intervention and six to five for the control group. Quality of life also improved at P < 0.05.
The study ran for six months and colonoscopy examinations were done two weeks into the study and at the end. Only the patients were not aware of what was being tested. Food antigens checked from the assay include: egg, wheat, corn, tomato, crab, rice, soybean and among others.
Irani said the company has developed a second generation diagnostic guided therapy product, InFoods. This product "is exponentially more targeted than the first generation and can be used in many gastrointestinal diseases," he said.
Ongoing studies with Harvard and the University of Michigan are testing the InFoods ability to treat Irritable Bowel Syndrome (IBS) — a condition which affects 45 million people in the US. IBS can also be alleviated from avoiding patient-specific trigger foods. Patients will work with physicians and possibly add pharmacotherapy.
In a recent survey from Market Vision, the company believes over 90 percent of primary care physicians would use the InFoods therapy for IBS patients.
Biomerica bases its developing, manufacturing and marketing skills to advancing diagnostic products for at home, physicians offices or hospital and clinical laboratories. The goal is to use these devices for early detection of medical conditions or diseases and reduce healthcare costs. The company has a focus on gastrointestinal disease, diabetes and esoteric testing.
For some, this product could be revolutionary, but not everyone is showing the same excitement. A review by CBC Marketplace blog shows this study, among others sent by labs were "very problematic." CBC Marketplace is Canada's consumer watchdog series which uncovers "wrongdoings" in the marketplace.
Numerous complications stood out against Jason Busse, an Epidemiologist and Biostatician, who reviewed the study on the blog.
The first was the study enrolled a small number of patients, which makes it less likely to provide substantive results. More patients, equals more robust data, as is required for US Food and Drug Administration (FDA) regulated clinical trials.
Next, the study was funded or authored by employees of for-profit laboratories that sell igG food testing services. They were also unregistered, which is generally a rule of thumb for all major medical journals.
As for the results, Busse found the analyses were problematic, authors "spun" non-significant results to focus on positive trends, significant results were not "clinical important." Or, invalid subgroups were reported, which used post-baseline factors among other factors.
For Biomerica's study specifically, Busse said there is a risk of a bias from conducting an open label study. Other serious problems consist of no declared primary outcome or sample size, and the significant symptoms wasn't clinically significant, among other problems.
With just a brief overview on Busse's review, it's clear investors may need to engage in additional to identify if this study really was successful.
Investor takeaway
Over the trading period Wednesday, Biomerica's share price increased over 10 percent to US$2.86.
TipRanks shows one analyst issued an analyst report over the past two months. B.Riley RBR analyst Andrew D'silva issued a "Buy" position for the company with a US$7.50 price target.
Investors interested in this and other studies on Biomerica's products can follow the company's news — especially for the upcoming studies with Harvard and the University of Michigan.
Don't forget to follow@INN_LifeScience for real-time updates!
Securities Disclosure: I, Gabrielle Lakusta, hold no direct investment interest in any company mentioned in this article.
Investing News Network websites or approved third-party tools use cookies. Please refer to the  cookie policy for collected data, privacy and GDPR compliance. By continuing to browse the site, you agree to our use of cookies.