Is Pfizer's Medical Devices Unit up for Grabs?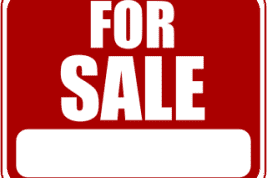 Pfizer stands to gain $2 billion from the sale of its pumps and devices unit.
It is just shy of one month since the merger between Pfizer (NYSE:PFE) and Allergan (NYSE:AGN) fell through, but that hasn't stopped Pfizer from attracting more attention. The pharmaceutical giant's medical devices arm has most recently become the focus of a series of bids by third parties

Like most other industry giants, Pfizer has a hand in suite of products from pharmaceuticals, to medical devices to biosimilars. That said, Hospira, Pfizer's recently acquired pumps and devices business, looks to be up for grabs after just one short year under the Pfizer umbrella. Pfizer acquired Hospira in 2015 for around $17 billion. The purchase succeeded in boosting the company's "portfolio of established drugs, including off-patent medicines with slow growth and strong cash flow,"
Bloomberg reported
.
Looking to finalize a deal by the end of May, the unit is gaining attention with several companies keeping their eyes on the unit. One of those companies is Uk-based Smiths Group (LSE:
SMIN
), which is understood to have held preliminary discussions with Pfizer about purchasing the pumps and devices unit for $2 billion. According to
Sandy Morris
, an analyst at Jefferies, if Smiths Group were to acquire the medical devices unit it would mean a significant strategy change for the firm.
"Acquiring something from Pfizer – perhaps just pumps – would now be a very ambitious move. It would likely require a change of mindset from shareholders, but maybe an ambitious Smiths would be welcomed after a hiatus that lasted eight years." Morris said.
Still, Smiths Group is not the only company putting their name in for Pfizer's medical devices unity. Other firms showing their interest include Fresenius (NYSE:
FMS
), who is rumored to also have put in a bid for the unit. Meanwhile, private equity firm Pamplona Capital has also made a second-round bid for the business.
Why sell medical devices unit?
Fierce Medical Devices explains that the sale of the Hospira unit will mark the end of an era, as the company has struggled for years with its devices unit. The publication notes that despite making good with regulators who banned on of the company's infusion pump manufacturing facilities, problems with the pumps continued to plague the company. Added to this, cybersecurity concerns with the company's Symbiq Infusion system prompted the FDA to alert hospitals to cease using the pimps.
For Pfizer, shedding the medical devices unit will enable the company to focus more closely on its core business of pharmaceuticals.
That said, investors will have to wait until the end of the month to see how the sale of the asset progresses.

Have a suggestion for our content? Reach out to us on @INN_LifeScience! And don't forget to follow for real-time news updates.
Securities Disclosure: I, Vivien Diniz, hold no direct investment interest in any company mentioned in this article.