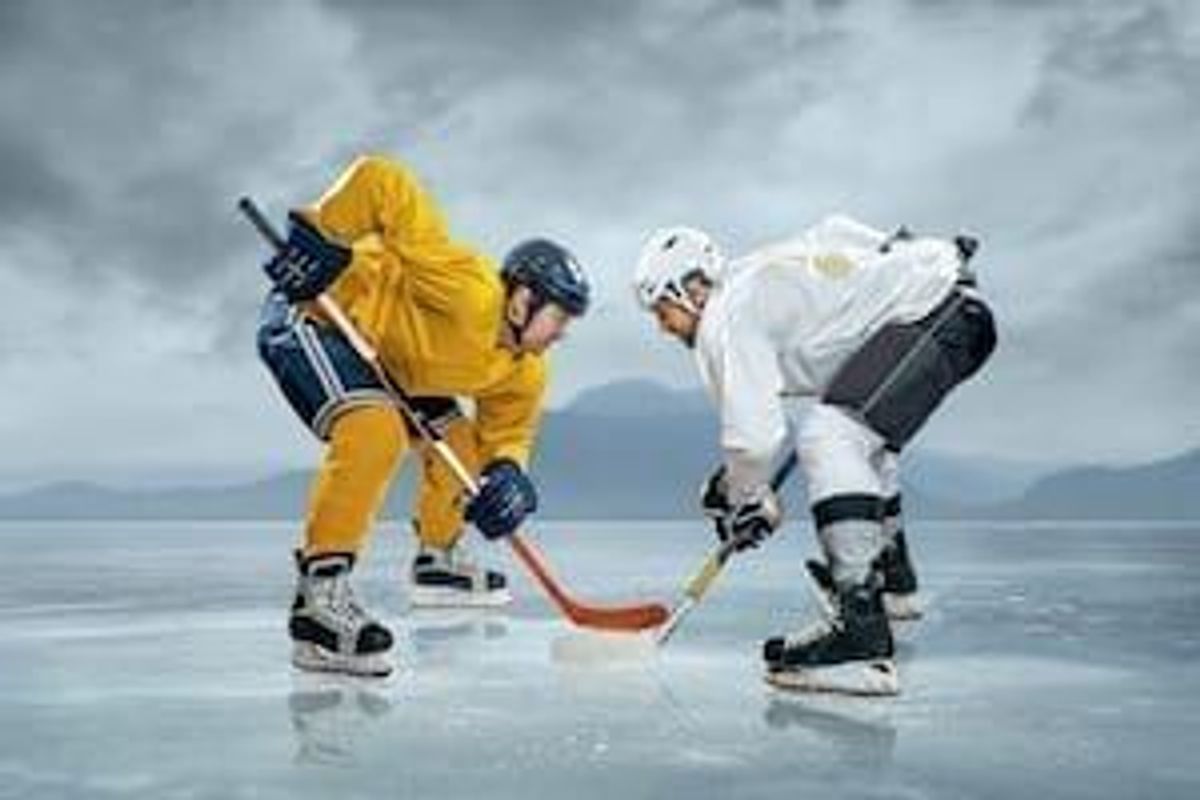 Visual therapy can be a critical tool for concussion recovery.
It is no secret that concussions are the dark side to contact sports. Be it at the highschool level or in the professional leagues, players are continually at risk of experiencing head injuries that might also affect the brain in the form of a concussion.
In recent years, these types of injuries have been in the spotlight as people try to understand the lasting effects that playing in the NHL or the NFL, or fighting in the boxing arena might have on an athlete's' cognitive and mental state once they have retired. While this focus has led to some shifts in regulations aimed at protecting players, it has also enticed the medical establishment to dig deeper regarding the symptoms associated with concussions and how they can best be addressed.
The relationship between concussions and vision
Within a given year, the United States sees up to 3.8 million concussions , and those are only the ones that are reported. Of these 3.8 million, 10 to 20 percent present symptoms that persist for over three months, evolving into post-concussion syndrome , and 50 percent of all sufferers have visual problems that can include double or blurred vision. Visual impairments associated with concussions usually occur as a result of disruptions to performance vision skills, which connect to the area of the brain responsible for processing where, what and when we see within a given environment. Long-lasting visual issues can include visual field loss; spatial neglect; defects associated with eye focus, movement or coordination; disorientation and imbalance.
To date, concussions have mostly been associated with the impact they have on cognitive faculties and on balance. As a result, baseline testing and sideline testing at sporting events tend to focus solely on these two areas, mostly ignoring the role that vision plays in these injuries. This is despite the fact that vision is as much a product of capturing information with our eyes as it is a product of how our brains interpret that information.
In a study conducted of 100 adolescents with concussions, 69 percent were found to have at least one form of vision impairment. In light of this, specialists, including Dr. Leonard Press, a renowned optometrist and author of Applied Concepts in Vision Therapy, agree that visual testing beyond eyesight should be incorporated into the standard approach for evaluating head injuries as this could enhance the detection and management of concussions.
"Policy changes underway will eventually make baseline testing for eye movements mandatory for continued sports participation. This is crucial in determining when the athlete should be removed from play, but should also play a role in assessing when the individual is competent to return to play," noted Dr. Press.
Vision therapy as a treatment plan
Just as visual testing is increasingly important at the detection stage, neuro-visual rehabilitation therapy has emerged as a treatment for those suffering from the lasting effects of concussions. Symptoms that might present as dizziness, lack of focus or lack of spatial awareness are often linked to impairments related to the neural connections between the brain and the eyes, or, sometimes, to a disconnect between the eyes themselves. The field of neuro-optometry has evolved as a specialized approach to managing the visual sequelae of concussions.
Visual therapy is a therapeutic procedure that helps address these instabilities and disconnects by re-training the eyes in a prescribed program that uses various tools and exercises performed by the patient both in the doctor's office and at home. Based on the type of visual disorder, each program is tailored specifically, allowing the patient to improve his or her visual performance in the most effective way possible. Like with any other type of therapy, optometrists that form part of the VisionHelp group agree that compliance and motivation on behalf of the patient is a key to full recovery. Vision therapy often helps patients improve reading, driving, balance, hand-eye coordination and day-to-day skills that have been compromised following their injury.
The proof is in the rehabilitation
Just as sport-related concussions have been in the spotlight, so have the stories of well-known sports figures that have managed to make comebacks from concussion-related setbacks. Two stories of note are those of Bryce Salvador and Dale Earnhardt Jr.
Bryce Salvador is a retired Canadian hockey player that played the last seven years of his career with the New Jersey Devils. In 2010, Salvador suffered from a concussion after being hit in the face with a hockey puck. Like many other players have done, he 'toughed out' the initial symptoms of his injury and continued playing the season. However, after a few more impacts to his head, the player found himself with compromised balance, a lack of spatial awareness and various other symptoms that, while invisible to everyone else around him, made him incapable of playing his sport. It was visual therapy that helped him return to his former self. Through a dedicated regimen of procedures that included running with his eyes closed and spinning in an office chair, Salvador worked for seven months to 'reconnect' his eyes, ultimately returning to the rink and leading his team to a Stanley Cup Final.
Dale Earnhardt Jr is a driver on the NASCAR circuit who suffered from a concussion resulting from an accident during one of his races. His injury affected his visual performance and required that he sit out 18 races of the 2016 season while he participated in a rigorous visual therapy program. Throughout his recovery, Earnhardt publicised his progress on social media, providing insight into the types of exercises—both physical and digital—he was performing in order to get himself back on the racetrack. He accomplished this goal on December 8, 2016, five months after his injury.
The role of technology in visual therapy
As the field of visual therapy evolves cloud-based technological tools that could support optometrists in this endeavour are beginning to emerge. Taking the form of platforms like Eyecarrot Innovations (TSXV:EYC) BinoviTM , these tools integrate software, hardware, data and a network of exceptional eye-care professionals. This type of technology empowers doctors and patients while also providing leading information and data to healthcare providers looking to better address vision problems such as those caused by concussions.
The power of this technology is that it provides patients with the opportunity to take ownership of their treatment as they access exercises and instructional videos in the comfort of their own home, enhancing the time spent on treatment. Patients are also able to track their progress on the cloud-based system, providing their doctors with insights into results that can inform the treatment plan moving forward.
As visual therapy continues to be grow as a viable solution to concussion-related symptoms, there will be increased opportunity for technological tools to create further solutions for both eye-care professionals and patients to more effectively address these 'invisible' symptoms
This article was written according to INN editorial standards to educate investors.
Investing News Network websites or approved third-party tools use cookies. Please refer to the  cookie policy for collected data, privacy and GDPR compliance. By continuing to browse the site, you agree to our use of cookies.