Best Regions for the Top Medical Device Companies
The US dominates the medical device industry however emerging markets are changing the landscape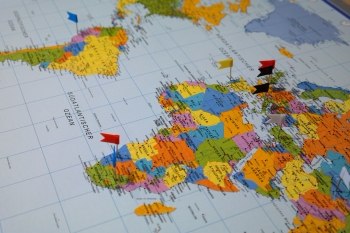 As aging populations and longer life expectancies worldwide continue to expand, medical needs also expand the need and use of medical devices. This year has already seen a 10 percent increase from last year and looks to continue growing.
Interestingly, the industry has a relatively low level of concentration, meaning that no one firm dominates the market. That said, the top medical device companies are concentrated in the US, which holds a 45 percent share of the market, according to the International Trade Administration's 2016 report.
Leading Markets
Medical device exports were valued at $45 billion in 2015 for the US, the largest and most developed supplier of this gear. The country also hosts seven out of the 10 largest manufacturers in the area.
A 2015 market report from MedTech Europe revealed there are almost 25,000 medical technology companies in Europe and 95 percent of those are small or medium-sized companies. The report estimated the valuation of the whole industry in Europe to be around €100 billion.
Japan continues to be a top market for the medical device sector. In 2013 their US exports were over $7.5 billion. The US International Trade Administration indicated due to the country's aging population will keep the demand for "advanced medical technologies" going.
According to a Whitaker Institute's report on the medical device industry, the medical device market will reach $440 billion by 2018.
Emerging Markets
According to a Whitaker Institute's report, "manufacturers in developed countries are expected to continue to pursue a greater share of their sales revenue from [these] emerging markets."
Furthermore, markets in China, India and Brazil are expected to be the drivers of the sector for the next half century. "Although consumer confidence still lies with western brands, this trend will inevitably shift towards brands from these emerging economies," the report states.
A report from the EU SME Centre indicated medical device sales in China reached €36 billion by the end of 2014, approximately $40,140,000 USD. However, the same report indicates Chinese officials have sought for local companies to have success in this developing area.
According to the US International Trade Administration China is the eight medical device export market in the whole world.
India has risen to be targeted as a potential top market. In an interview, earlier this year with the Business Standard Dr. Himanshu Baid, managing director with Poly Medicure said new government policy and rules in the country would allow an increase in investment for health care.
"The Indian medical devices industry has huge potential to grow and be among the top 5 medical devices manufacturing hubs globally," Baid said. "It can also significantly contribute to GDP of the country that will result in fulfilling the government's vision of healthy India."
Investor Takeaway
Despite the dominance of the US and European markets, more and more devices gain more by being able to be easily transported into emerging markets where medical needs are just as pressing.
Jonathan Medved, founder and CEO of OurCrowd, a crowdfunding website, explained to Bloomberg, "[t]raditionally, people have been very focused on the U.S. market, but now making sure a device is efficient enough to be sold in places like India and China is critical. If you build it for the U.S. market, someone will ambush with a more efficient product for emerging markets."
Don't forget to follow us @INN_LifeScience  for real-time news updates.
This is an update of an article originally published in 2015. 
Securities Disclosure: I, Bryan Mc Govern, hold no direct investment interest in any company mentioned in this article.