How to Invest in Cardiovascular Disease Treatments
A look at cardiovascular disease and some companies looking to treat it.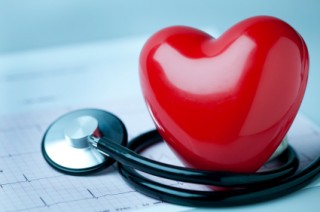 Companies in the life science sector developing novel therapies to improve the life of patients often look at the most serious ailments affecting a designated group of people. According to the US Food and Drug Administration (FDA) cardiovascular diseases still figures as the leading cause of death in the US, claiming 815,000 citizens per year.
A market report from GBI Research published last year indicated overall the cardiovascular market is set to grow "very slowly" towards $146.4 billion by 2022. In terms of how to invest in cardiovascular disease treatments–that doesn't mean it's particularly bad news.
"Unlike AstraZeneca (NYSE:AZN), some key players will experience revenue growth resulting from the introduction of new products to market. More specifically, Sanofi's (NYSE:SNY) Praluent (alirocumab) is expected to help mitigate losses associated with falling revenues of its key products Lovenox (enoxaparin) and Plavix (clopidogrel)," associate analyst for GBI Research Thomas Jarratt said in a statement.
Another key player in this sector is Novartis (NYSE:NVS) which introduced Entresto to the market in 2015. This tablet treatment is set to provide in a major way to the company's projected 5.7 billion revenue by 2022. As such, here the Investing News Network (INN) provides a brief overview to help better answer, "how to invest in cardiovascular disease treatments"?
Revisits to already approved treatments
One of the top treatments in this sector for those wondering on how to invest in cardiovascular disease treatments is the Absorb GT1 Bioresorbable Vascular Scaffold (BVS) from Abbott (NYSE:ABT). This was evaluated again by the US Food and Drug Administration, following market approval in June 2016, due to an increase rate of major adverse cardiac events with patients receiving BVS compared to the already approved metallic XIENCE drug-eluting stent.
In the study, the BVS showed an 11 percent rate of "major adverse cardiac events" compared with 7.9 percents from patients using Abbot's own XIENCE for at least two years.
"This study also shows a 1.9 percent rate of developing blood clots (thrombosis) within the BVS versus 0.8 percent within the XIENCE stent at 2 years. These observed higher adverse cardiac event rates in BVS patients were more likely when the device was placed in small heart vessels," the FDA report stated.
In the end, the FDA recommended for caregivers to follow the physician labeling for BVS exactly and that they would continue to study this situation with Abbott.
For a more detailed breakdown of smaller companies broken down by their market caps, InvestSnips has listed on life science companies split between the heart and vascular areas. Included in these lists are companies focused on devices set to help patients in their treatment of cardiovascular diseases.
Don't forget to follow us @INN_LifeScience for real-time news updates!
This is an update to an article originally published in 2016 on the Investing News Network.
Securities Disclosure: I, Bryan Mc Govern, hold no direct investment interest in any company mentioned in this article.