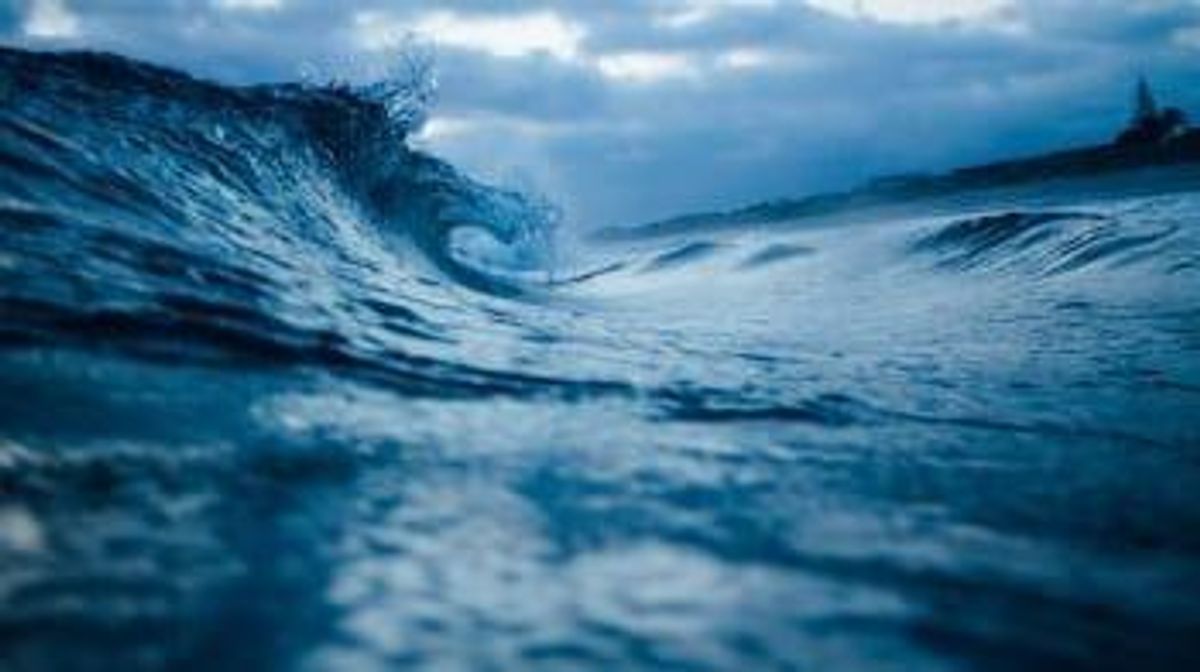 We're looking ahead to some innovative medical devices arriving in 2017 and beyond—namely, a series of 'artificial organs' that imitate a key bodily function.
An implantable device that reminds your heart how and when to beat: before 1960, such an invention seemed outlandish, part of the distant future. But then Wilson Greatbatch introduced the first implantable pacemaker to the world—and all of a sudden, the outlandish, absurd and unbelievable was possible.
Medical devices have a long history of disrupting the status quo—and those innovative, pioneering technologies can be huge money-makers for companies and their investors. With that in mind, we're looking ahead to some innovative medical devices arriving in 2017 and beyond—namely, a series of artificial organs that, like a pacemaker, imitate a key bodily function.
Will any of these artificial organs capture major market share in the years ahead? Read on to decide for yourself.
An artificial pancreas
The world's first artificial pancreas didn't come from stem cell or tissue engineering companies. Instead, it's the product of medical device manufacturer Medtronic (NYSE:MDT), and will be marketed under a much more staid name: the MiniMed 670G hits shelves in spring 2017, after receiving rapid approval and clearance from the FDA.
The medical device consists of a glucose sensor, insulin pump and software known as SmartGuard HCL. The integrated system continuously monitors blood sugar levels in type 1 diabetics, then automatically adjusts insulin delivery so as to ensure patients are in the target range.
While patients will still have to perform finger prick tests and refill the insulin, Medtronic is calling it a major advancement in the move toward "a fully automated, closed loop system" for glucose monitoring.
We spoke to Alejandro Galindo, President of the Intensive Insulin Management business for Medtronic's Diabetes Group, to find out just what this device might mean to the market.
"For the first time, patients with type 1 diabetes will have access to an insulin pump that automates and personalizes the delivery of basal insulin 24 hours a day, maximizing the time glucose levels are within range," he told us.
"People with diabetes spend a significant amount of time managing their disease on a daily basis. While this doesn't prohibit patients from living a normal life, it can be quite burdensome—mentally, physically and emotionally."
Medtronic hopes the MiniMed 670G will alleviate that burden. Considering how many people have diabetes worldwide—some 422 million—the device could have a major impact.

An artificial liver
Then there's PharmaCyte (OTCQB:PMCB) and their Cell-in-a-Box technology. The company recently requested a pre-investigational new drug (IND) meeting with the FDA in preparation for moving its artificial liver into a key clinical trial.
So what exactly is an artificial liver? According to PharmaCyte, it's a major step forward for cancer patients. They've developed minuscule porous capsules which can be filled with genetically modified cells. Those cells works like liver enzymes, activating inert chemotherapy drugs. And with Cell-in-a-Box technology, those cells can be located strategically in the body.
That means Cell-in-a-Box can move the drug activation site closer to the tumor, making chemotherapy more targeted. The medication does not need to pass through the liver first.
Why does proximity matter when it comes to activating a chemotherapy drug? Some, such as ifosfamide, have a short half-life, which means the medication may lose effectiveness by the time it reaches the actual tumor. Additionally, it can do damage to other healthy tissues while traveling from the liver to the actual cancer site.
Increased proximity means that a smaller drug dose can be given, which in turn reduces the side-effects of chemotherapy—a major win, given how debilitating those side-effects can be. Indeed, past clinical trials have found that the therapy greatly increases patients' quality of life.
Pending approval of its IND application, PharmaCyte will began testing this technology in a Phase 2b clinical trial, examining its efficacy in treating inoperable pancreatic cancer.
An artificial kidney
February 2016 brought the world its first artificial implantable kidney. Scientists working out of the University of California and Vanderbilt created the device, which combines kidney cells and silicon microchips in order to remove waste from the blood stream.
That's a big deal. The National Kidney Foundation estimates that more than 100,000 patients are currently waiting for a kidney transplant—and some of them will pass away before a donor is ever found. That's due to a general organ shortage, as well as the difficulty of finding a match to avoid tissue rejection. The ability to manufacture kidneys would do away with these issues.
The product won't be commercialized any time soon—but it could enter human clinical trials as early as 2017. It's a major step forward for those living with renal disease and may have a major impact on this market.
To conclude
Implantable artificial organs may seem far off—but remember, so did a pacemaker once upon a time. As the examples above show, science is getting closer to replicating natural bodily processes in order to cure or treat a whole host of diseases.
That presents a real opportunity for investors. The ripple effects of such technologies will be felt within the medical device sector, certainly—but they also have the potential to disrupt the life science industry as a whole.
Don't forget to follow us @INN_LifeScience for real-time news updates.
Securities Disclosure: I, Chelsea Pratt, hold no direct investment interest in any company mentioned in this article.

Investing News Network websites or approved third-party tools use cookies. Please refer to the  cookie policy for collected data, privacy and GDPR compliance. By continuing to browse the site, you agree to our use of cookies.