FDA Announces Plans for an Improved Medical Device Regulatory Process
A new report outlines 10 priorities for the year ahead.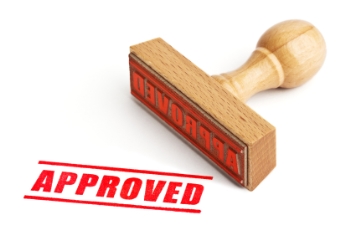 The FDA has published a report outlining new regulatory priorities for medical devices—and life science investors will want to take note. After all, the testing and approval process for medical devices, particularly if they are disruptive and dissimilar to anything currently on the market, can be lengthy. Those timelines directly affect when investors will see returns. And if a device fails to receive FDA approval? It's not uncommon to see share value drop.
So which parts of the regulatory process does the FDA want to revamp? Good news for manufacturers and shareholders alike: generally speaking, the FDA wants to streamline the regulatory process. Here's how.
Big data
Regulatory decisions today are primarily based off of information provided by the manufacturer. Clinical trial data is supplied for higher risk devices. But as the FDA observes in its report, far more information exists in other places—from electronic health records to peer reviewed publications.
"These data is underutilized in the review and evaluation of medical devices," the report finds. As we move into 2017, the FDA will aim to bring together a wider data set from a greater range of sources in their decision-making.
In order for this to expedite the regulatory process overall, "investment in data analytics and infrastructure is needed." Otherwise, focusing on big data could actually slow the process down considerably.
Clinical trials
When it comes to clinical trials, medical device companies share certain challenges with other industries: it can be hard to find enough participants, for example, particularly if the disease is rare. But they also have unique obstacles to overcome. Placebo controls may work in drug trials, but not so much in medical device testing.
In their report, the FDA calls for these challenges to be addressed, acknowledging the need for "adaptive clinical trial designs and meta-analysis methods for establishing non-inferiority margins, tools to determine the minimum number of subjects for rare diseases and novel methods for using placebo controls."
Finding solutions, the FDA suggests, will actually increase the number of clinical trials that succeed.
Computational modeling
Computational modeling simulates how a device will behave under certain circumstances and does not require animal or human subjects. As such, it can be much more efficient and cost-effective than clinical trials.
Unfortunately, computational and statistical tools in this area need improvement—and the FDA is committed to investing in that. "Developing representative modeling, simulation and statistical techniques in conjunction with methodologies to assess their credibility, can facilitate faster and safer pathways to market, utilizing least burdensome approaches," the report declares.
A common thread emerges throughout this document: in 2017, the FDA wants to streamline what can be a clunky process, accelerating how quickly companies are able to bring medical devices to market. The tools they've identified to forward that goal, however, should also improve the testing process overall. With these as their guiding principles, the FDA hopes to increase regulatory efficiency, certainly—but also the safety of medical devices on the market.
Don't forget to follow us @INN_LifeScience for real-time news updates.