Mar. 22, 2016 03:10PM PST
Genetics Investing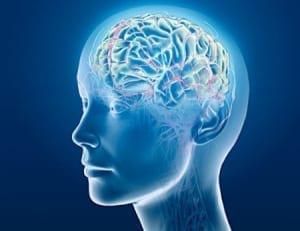 uniQure recently published preclinical data that supports its proprietary Huntington's disease gene therapy program, AMT-130.
Gene therapy has the potential to provide long-term and even curative benefits to patients with genetic conditions or acquired diseases.
uniQure (NASDAQ:QURE), one company in the field, has set its sights on developing a pipeline of gene therapies based on adeno-associated viruses, either internally or through collaboration. Engaged in both clinical and preclinical trials, uniQure recently published preclinical data that supports its proprietary Huntington's disease (HD) gene therapy program, AMT-130.
HD is an inherited brain disorder that causes cells in parts of the brain to die; specifically, it causes the caudate, the putamen and eventually the cerebral cortex to die. Individuals with HD eventually become less able to control their movements, recall events and even control emotions. The disease eventually leads to incapacitation and death.

The HD gene is dominant, which means that a child with a parent with the HD gene has a 50-percent chance of inheriting HD and is therefore considered at risk. Genetic testing for HD is available; however, there are no treatments that can yet slow down or stop the disease in humans. That said, there has been testing on rodent subjects since 2011.
"Huntington's disease devastates families and there is currently no effective disease-modifying treatment," Charles W. Richard, MD, PhD, senior vice president, research and development, neuroscience at uniQure, said in a statement. "We are excited by the results of this study, and believe this degree of knock-down of mutant Huntington protein, if duplicated in our ongoing non-human primate safety toxicology studies and future human clinical trials, could significantly alter the course of the disease."
The company published its findings in
Nature
, describing several approaches to silencing the Huntington gene (HTT) using expression cassette-optimized artificial microRNAs (miHTTs). According to the release, what uniQure did was incorporate several miHTT scaffolds into an AAV5 sector using its established baculovirus-based manufacturing platform. It was then administered to a humanized mouse model.
"The data demonstrate strong silencing of mutant HTT and total HTT silencing
in vitro
and
in vivo
. Furthermore, it was shown that HTT knock-down efficiency could be increased to 80% by using optimized miHTT scaffolds," the company said.
"AMT-130 now represents our third gene therapy product candidate in the CNS area, in addition to AMT-110 in Sanfilippo B and the NIH-sponsored program in Parkinson's disease. We will continue to leverage our deep experience in the CNS field, as well as our validated manufacturing capabilities and AAV5 technology, to advance AMT-130 towards the clinic," commented Dan Soland, CEO of uniQure.
Following the news, uniQure was up nearly 6 percent, trading at $12.70.
Securities Disclosure: I, Vivien Diniz, hold no direct investment interest in any company mentioned in this article.