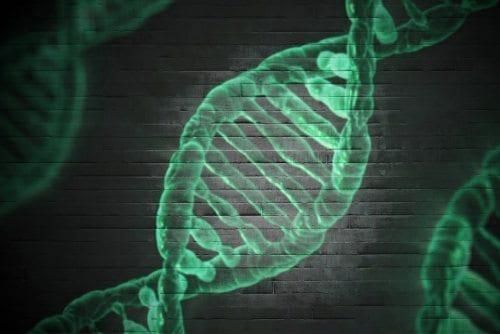 With Q3 2018 over, we've profiled the five top NASDAQ genetics stocks year-to-date. Here's a look at what they've been up to.
Whether it's stem cell development used to treat a broad range of disorders or genetic-specific attention deficit hyperactivity disorder (ADHD), the genetics industry continues to expand the potential of genetics—and how they can be manipulated.
Earlier in 2018 investors and industry professionals alike shared excitement when AstraZeneca (NYSE:AZN) and Merck's (NYSE:MRK) Lynparza represented a breakthrough approval with the US Food and Drug Administration (FDA)—making it the the first gene-specific therapy.
Investors also showed interest when Myriad's (NASDAQ:MYGN) supplementary premarket approval (sPMA) application for BRACAnalysis CDx was accepted by the FDA. Myriad's drug will be used as a companion diagnostic with Pfizer's (NYSE:PFE) PARP (poly ADP ribose polymerase) inhibitor, talazoparib—meaning this could be a big gain for both companies.
Pharma and biotech companies prove it's possible to dabble in the genetics industry along other core disciplines, showing there's an opportunity for companies of every market capitalization size in this industry.
With Q3 2018 officially closed, the Investing News Network (INN) profiles the five top genetics stocks on the NASDAQ year-to-date. Data was collected with the Globe & Mail's market filter report with the companies listed below having a market capitalization between $50and $500 million. All information is current as of October 4, 2018 at market close and quoted in US dollars.
1. Adverum Biotechnologies (NASDAQ:ADVM)
Market cap: $349.83 million; year-to-date gain: 69.14 percent; current share price: $5.58
First on our top NASDAQ genetics stocks list year-to-date is Adverum. This gene therapy company is focused on rare and critical ocular diseases. Its pipeline includes candidates to address alpha-1 antitrypsin deficiency, wet age-related macular degeneration and other rare diseases.
At the end of August, Adverum's share price saw an increase around the time it announced its rare disease drug candidate received orphan drug designation. This special FDA designation is for drug candidates that affect less than 200,000 people in the US and has incentives such as tax credits.
The company also announced an update to its pipeline earlier in Q3, which included an update on the investigational new drug application (IND) for a drug and plans to submit another application in Q4 2018. Adverum also dosed the first patient in its Phase 1/2 trial for another drug candidate.
2. Compugen (NASDAQ:CGEN)
Market cap: $197.32 million; year-to-date gain: 45.20 percent; current share price: $3.45
Compugen is developing antibody therapies by using predictive discovery technology to build its pipeline. The predictive discovery relies on genome and proteome analysis, biological knowledge and experimental and disease data.
Most of the company's drug candidates are in preclinical development, but one of the two in Phase 1 development is partnered with Big Pharma, Bayer (OTC:BAYRY,ETR:BAYN).
Closer to the end of Q3, Compugen dosed the first patient in its Phase 1 trial for multiple cancers. The immunotherapy antibody, COM701, is targeting an immune checkpoint identified by Compugen. Phase 1 clinical trials usually don't enroll many patients, however the company expects to enroll about 140 patients.
The drug COM701's IND was just cleared in July, showing the company acted quick to get it in the clinic.
3. Athersys (NASDAQ:ATHX)
Market cap: $299.34 million; year-to-date gain: 17.68 percent; current share price: $2.16
Middle of our top NASDAQ genetics stocks is Athersys, a stem-cell therapy company. Through its MultiStem cell therapy product, the company produces off-the-shelf stem cell products for a variety of diseases. The most advanced clinical trial is a Phase 3 which is enrolling patients for a ischemic stroke treatment.
As announced in Q3, Athersys reported a positive cash and cash equivalents balance in its Q2 2018 financial report at $53.35 million compared to $29.31 million from the end of 2017. Another highlight from the report was a collaboration payment from Healios of $20 million.
The company also reported enrollment of the first patient in its study for ischemic stroke near the end of July.
4. Aevi Genomic Medicine (NASDAQ:GNMX)
Market cap: $75.36 million; year-to-date gain: 5.83 percent; current share price: $1.27
It's clear why Aevi has landed on this list with genome in its name. The company transcribes genomic data into novel therapies with a focus on pediatric onset diseases. The focus is aided by Aevi's partnership with the the Center for Applied Genomics (CAG) at The Children's Hospital of Philadelphia (CHOP).
Close to the end of Q3, Aevi may have caught the attention of investors by raising close to $5 million in capital. The funds raised will help support the company's Ascend trial to treat ADHD patients with specific genes.
Aevi also announced an improved version of the company's lead molecular in co-crystallization form. The improved drug has better stability and a higher melting point than before. This is the same drug in the Ascend trial.
5. Geron (NASDAQ:GERN)
Market cap: $323.17 million; year-to-date gain: 1.11 percent; current share price: $1.76
Last on our top NASDAQ genetics stocks list year-to-date is Geron. The company has one drug in its pipeline, imetelstat, a first-in-class telomerase inhibitor in development for two blood disorders.
Big news for the company was in late September when Johnson & Johnson's (NYSE:JNJ) subsidiary, Janssen Biotech, and Geron terminated their partnership to develop the drug. Janssen had conducted all the clinical trials for the drug, but Geron will now be responsible for the development. Geron had a steep share price drop of 63 percent following the announcement that day.
Earlier in Q3, Geron also reported increased revenue for Q2 earnings at $208,000 versus $174,000 from the same quarter the previous year.
Don't forget to follow us @INN_LifeScience for real-time news updates.
Securities Disclosure: I, Gabrielle Lakusta, hold no direct investment interest in any company mentioned in this article.