Thom Calandra: Investing in Gene-editing Stocks
Feb. 21, 2017 03:45PM PST
Genetics Investing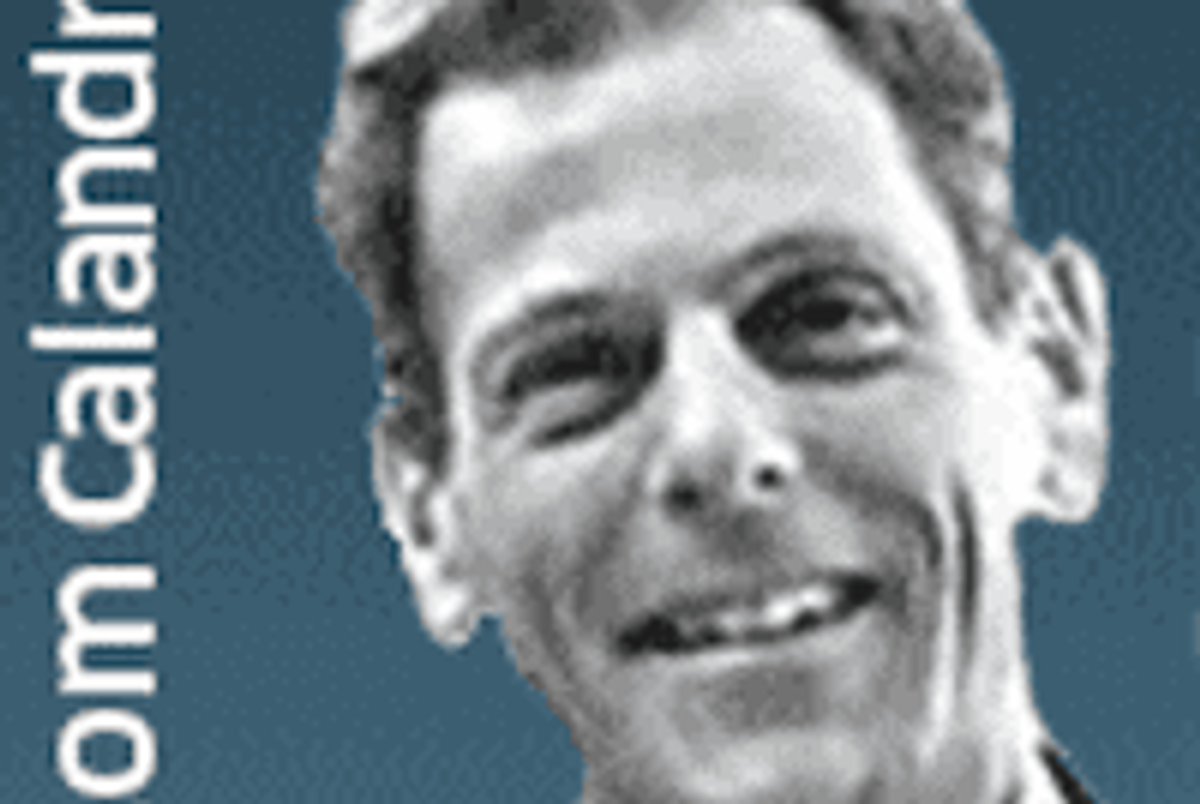 Thom Calandra is known to investors in the resource space. Recently, he wrote about biotechnology and started his own index of companies he follows, called Genes, Genes on Motif.
Thom Calandra and subsequently, The Calandra Report, are known to investors in the resource space. Recently, he wrote about biotechnology and started his own index of companies he follows, called Genes, Genes on Motif, an online trading platform.
INN asked Calandra why and who he is looking at gene-editing companies, and his reply left no stone unturned. Some highlights on Calandra's post, which can be read in full on the Calandra Report, include:
"Biomedicals offer some of the greatest returns for investors — at (sic) some of the greatest risks."
"The life sciences companies, the small ones, are like the small metals explorers: always in need of money, talent, expertise, and subject to stringent regulations and usually, the worst of chance and other circumstances."
"In the area of life sciences, among the most risky for investors are the medical labs performing Phase I and II clinical trials on humans. I have lost a lot of money on companies looking for treatments for ischemic strokes, "cures" for rare diseases and relief, vaccines or just plain extra years for those afflicted with cancers. I (we) lost a son to leukemia, but I probably would be investing in the smallest of life-science engineers regardless of that loss."
"I believe the next two years or so will give investors more opportunity in several areas that are seen as emerging — although for our purposes they already have emerged."
Calandra says he designed the Genes, Genes motif, "to be concentrated, intense in its focus." He also stated that Motif Investing only allows USA-listed companies, but could have added "three or four from Canada and the UK."
Here is a closer look at the companies that Calandra included in Motif:

BioCryst Pharmaceuticals (NASDAQ:BCRX)
BioCryst treats rare diseases. Calandra has owned this stock since 2003 or 2004, and he likes that, "it is a solid laboratory with molecular compounds to treat rare diseases, intensive influenza and perhaps cancer." He further wrote that, "BioCryst is probably a company that Bill Gates, another agent of change in that area of bioterror and in malaria and other global maladies, either owns shares of or wants to. In my 10 or so years tracking and owning the shares, which sell on NASDAQ like these others, the stock has been as low as $1 and as high as $18 or so. It is at $7, up sharply since I created the index Genes, Genes about three weeks ago."
Editas Medicine (NASDAQ:EDIT)
Editas Medicine is the epicentre of gene-editing system. It was founded by Feng Zhang, who recently won in the intellectual patent dispute over the CRISPR-Cas9 genome editing system.
Oragenics (NYSEMKT:OGEN)
Oragenics' focus is on developing antibiotics for infectious diseases. The company is working on lantibiotics for the treatment of serious bacterial infections, and biotherapeutics for the treatment of oral mucositis. In a shareholder update released in January, the company stated that aside from the two products in their pipeline, the company is also looking to add other products as well as strategic partnerships.
Calandra noted that Oragenics "is so small in investment size, we need these scientists' microscopes for the Florida lab to register on anyone's radar. Thus intense risk and reward for this one."
Intellia Therapeutics (NASDAQ:NTLA)
Intellia Therapeutics is also in the genome editing sector, developing therapeutics using the CRISPR-Cas9 system. Jennifer Doudna and Emmanuelle Charpentier who are linked to Intellia, were on the opposite side of Zhang on the intellectual patent dispute over CRISPR-Cas9.
ProShares UltraPro Short S&P500 (NYSEARCA:SPXU)
The UltraPro Short S&P500 seeks daily investment results corresponding to three times the inverse of the daily performance of the S&P 500®. The difference, compared to most ETFs, lies in that it seeks leveraged returns relative to the Index and only on a daily basis.
Calandra says he has included this ETF in his Genes, Genes basket, "to remind folks that investing in life-sciences companies this small is akin to riding a bicycle along the rim of a cliff during an earthquake."
Immunovaccine (TSX:IMV)
Lastly but certainly not the least, not included in Genes, Genes, but interesting to Calandra is Immunovaccine, a Nova Scotia-based immuno-oncology company working on cancer immunotherapies and infectious disease vaccines based on the company's patented DepoVax platform.
Don't forget to follow us @INN_LifeScience for real-time news updates!
Securities Disclosure: I, Pia Rivera, hold no direct investment interest in any company mentioned in this article.
Securities Disclosure: Thom Calandra owns shares of Immunovaccine, BioCryst Pharmaceuticals, Editas Medicine, Oragenics, Intellia Therapeutics and ProShares UltraPro Short S&P500.

Investing News Network websites or approved third-party tools use cookies. Please refer to the cookie policy for collected data, privacy and GDPR compliance. By continuing to browse the site, you agree to our use of cookies.