Sep. 25, 2018 01:00PM PST
Genetics Investing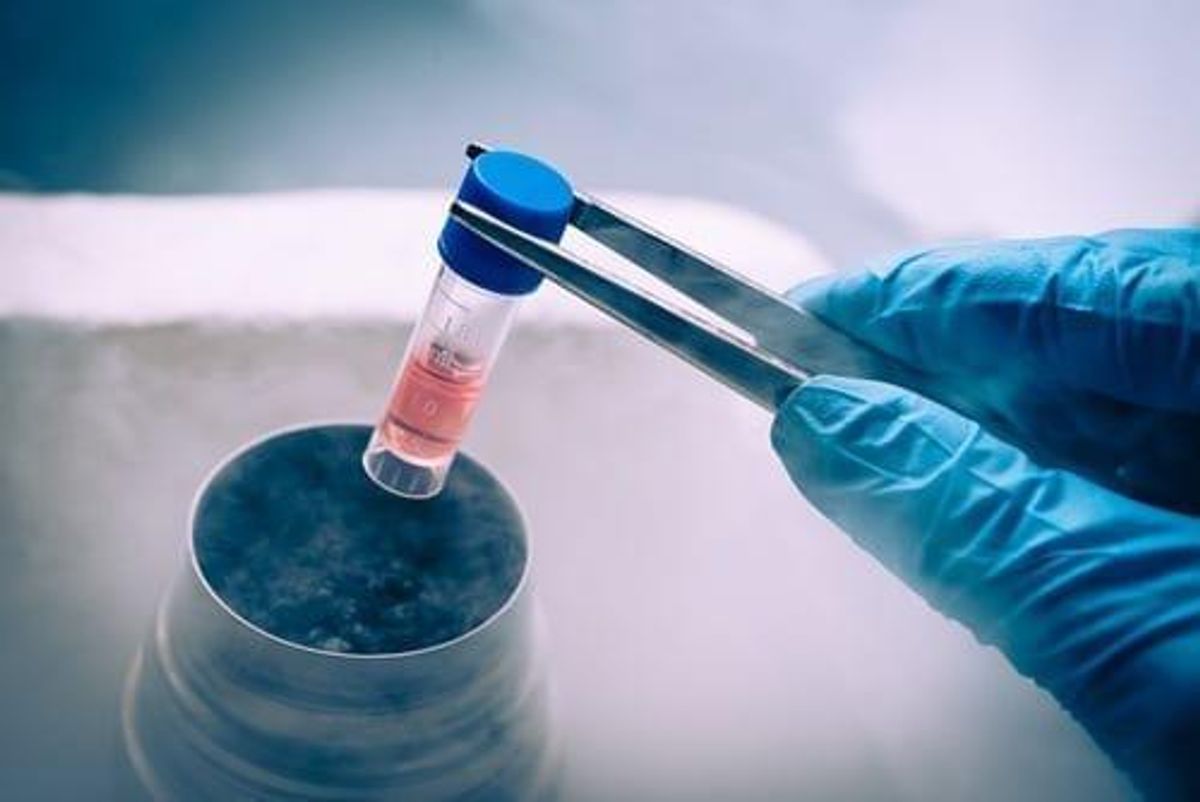 Stem cell treatments have grabbed investor attention for years, but can be complex and potentially dangerous. Here is an overview of investing in stem cell treatments.
Investing in stem cell treatments has grabbed investor attention for years and delivered opportunities, but it has also proven to be complex and a dangerous treatment, depending on how it's facilitated.
Aside from understanding the root of stem cell treatments and the potential they hold—it's important for investors to ensure companies in this sector are practising legal regulatory methods.
Stem cells hold some of the greatest possibilities as treatments or as cures for various diseases and ailments. The cells are the beginning of every organ and tissue in a body, according to a factsheet by the International Society for Stem Cell Research (ISSCR).
Different from other cells in the body; stem cells can self-renew and differentiate—meaning they allow mature cells to grow—whereas normal cells can just copy themselves.
The types of stem cells are: tissue-specific and embryonic (or pluripotent), some of which are induced. The induced pluripotent (iPS) stem cells have been engineered or reprogrammed to become pluripotent, as it's one of the most valuable types of stem cells. While tissue-specific can only produce mature cells found in the specified tissue, embryonic can product every cell type in the body.
The tissue stem cells are some of the most popular that are altered through treatments with the companies mentioned in this article. Generally, a patient's own stem cells are extracted and altered with a treatment and returned to the patient to treat a disease.
As a way for investors to expand an understanding on stem cell treatments and the companies that have and are developing them, the Investing News Network (INN) is taking a look at what these treatments—and the companies behind them—have to offer.
Investing in stem cell therapies: Approved therapies
While some healthcare organizations such as the California Institute for Regenerative Medicine claim stem cells have no limit to what they may cure, science hasn't backed up many of these claims, according to the ISSCR. There are, however, multiple US Food and Drug Administration (FDA)-approved stem cell treatments on the market that investors may be interested in.
Fibrocell Science's (NASDAQ:FCSC) received FDA approval for a drug to improve the appearance of smile lines for adults, called Laviv. This is the first and only personalized aesthetic cell therapy to treat these wrinkles.
On the list of top 10 stem cell companies, Vericel's (NASDAQ:VCEL) product, MACI, repairs knee cartilage defects, with or without other bone involvement. It's an implantable cellular sheet with cells that comes directly from the patient's bone marrow, skin or knee cartilage.
Another sheet application, Organogenesis, soon to be a subsidiary of Avista Healthcare (NASDAQ:AHPA), developed Gintuit. This cell-based product generates new gum tissue, which made it the first dental-based cell-based treatment when it was approved in 2012.
Previously, patients which underwent certain dental surgeries would have the gum tissue cut from the top of their mouth.
For patients with a rare genetic mutation causing a retinal disease, Spark Therapeutics' (NASDAQ:ONCE) Luxturna represents another innovative stem cell treatment. If patients have both copies of the RPE65 gene and enough remaining cells in their retina, they may be eligible for this treatment to treat the disease.
In terms of oncology stem cell treatments, Imlygix was the first treatment of this kind for melanoma that cannot be removed surgically. The treatment—developed by BioVex, a subsidiary of Amgen (NASDAQ:AMGN)—is injected into tumors and lesions.
Later, Novartis (NYSE:NVS) had its CAR-T cell therapy, Kymriah, approved for two distinct categories of blood cancers: non-Hodgkin lymphoma and B-cell acute lymphoblastic leukemia. Similar to other stem cell treatments, this uses the patient's own T-cells to fight and kill cancer cells.
Gilead Sciences (NASDAQ:GILD) made a strategic move in 2017 by acquiring Kite Pharma, positioning the company as a leader in stem cell therapy, and just months before Kite received approval for its CAR-T cell therapy.
The stem cell treatment Yescarta is one of the newest FDA-approved treatments and represents the second treatment for certain blood cancers—more specifically, for some non-Hodgkin lymphomas. Again, Yescarta is a customized treatment to help a patient's immune system to fight the disease.
Investing in stem cell therapies: Clinical trials
There are a great deal of stem cell therapies in clinical trials: from a variety of treatments for Crohn's disease, multiple myeloma, and leukemia among other indications. With hundreds of Phase 3 trials, it's difficult to predict how many will be successful.
For this section, the companies listed below are developing stem cell therapies with active Phase 3 trials which had a sponsor listed on a major US-public market exchanges, according to clinicaltrials.gov.
With multiple ongoing trials, Mesoblast (NASDAQ:MESO;ASX:MSB) is testing its stem cell treatment, Prochymal, for Crohn's disease in two trials and another for a degenerative spine disease.
The company's proprietary stem cell technology used to develop its pipeline consists of tissue-specific stem cells to help as treatments. From its pipeline, Mesoblast's Temcell HS has already been approved as a stem cell treatment in Japan to treat a disease which can occur from some transplants.
European-based TiGenix—which was acquired by Takeda (TSE:4502) in 2018—is self-described as exploiting the benefits of tissue stem cells from donors which would otherwise be discarded from surgery. While TiGenix has numerous stem cell treatments in its pipeline, the one in Phase 3 development is for Crohn's disease, similar to Mesoblast—for US FDA approval.
The drug, called Alofisel, has already received approval in Europe as the first tissue stem cell therapy to hit the market with central marketing authorization.
The last company is bluebird bio (NASDAQ:BLUE), which is developing a genetic drug with blood stem cells for a rare genetic brain disease. The patient's own blood stem cells are collected and modified using the company's Lenti-D drug product to encode the genetic protein responsible for the disease.
Investing in stem cell therapies: Future of treatments
Stem cells treatments have a huge window of opportunity—whether in the case of approved treatments or those in clinical trial development. Investors should keep in mind, however, stem cell treatments are never a green light for a safe investment.
In August 2017, the FDA gave a public announcement warning of pharmaceutical and biotech companies offering stem cell therapies without proper authorization, such as an approved investigational drug application.
This was after US Stem Cell (OTC:USRM) blinded and damaged the eye sight of three patients with an unapproved therapy, claiming to have been an authorized clinical trial, according to an article by Time.
Health Canada has dealt with similar issues in its own market, reinforcing that stem cell therapies must be approved through a regulatory process before it can legally be offered to patients, according to CBC News.
Aside from US Stem Cell, most of the companies involved in these illegal stem cell injections aren't public companies, but it's something investors should still know about.
As there's few FDA-approved stem cell therapy drugs, investors comfortable with more risk may find it easier to get involved with the companies still running clinical trials. With hundreds of ongoing clinical trials for stem cell therapies, there's lots of room for opportunities in investing in clinical trials.
Don't forget to follow @INN_LifeScience for real-time updates!
Securities Disclosure: I, Gabrielle Lakusta, hold no direct investment interest in any company mentioned in this article.
Investing News Network websites or approved third-party tools use cookies. Please refer to the  cookie policy for collected data, privacy and GDPR compliance. By continuing to browse the site, you agree to our use of cookies.