Oct. 03, 2016 05:31AM PST
Genetics Investing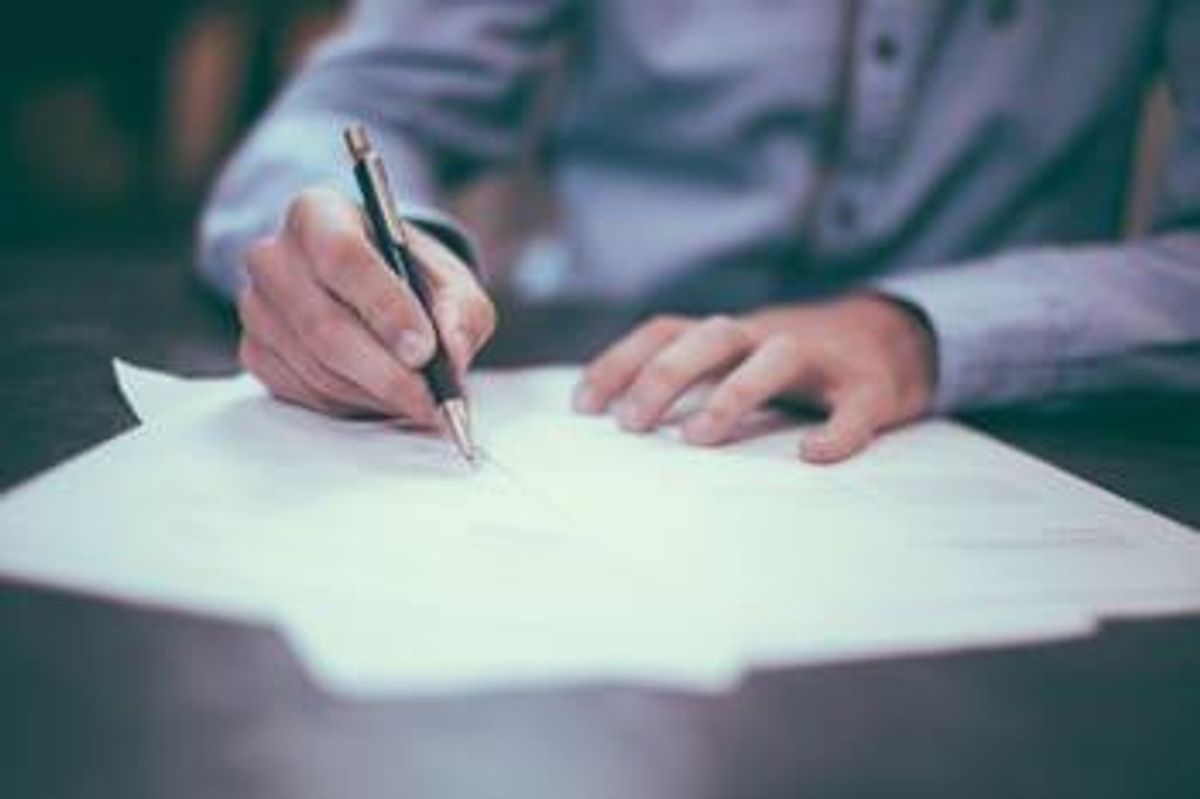 There is still a great deal of debate over the FDA's role in regulating medical devices and pharmaceutical products. So it's perhaps unsurprising that when it comes to approving genetics tests, particularly those sold direct to the consumer (DTC), even more questions arise.
There is still a great deal of debate over the FDA's role in regulating medical devices and pharmaceutical products. So it's perhaps unsurprising that when it comes to approving genetic testing kits, particularly those sold direct to the consumer (DTC), even more questions arise.
After all, the genetics field is new and evolving, and decisions on how it will be regulated are yet to be wholly determined. The future of genetics research will only bring more questions. With that in mind, investors should pay close attention to how the FDA has reacted so far.
Below, we outline how DTC genetic testing kits eventually found their way to market. Sure, some are on the shelves—but questions around their regulation are still far from decided.
November 22, 2013: FDA sends warning letter to 23andMe
When 23andMe began marketing a saliva collection kit and personal genome service directly to consumers in 2013, they soon received a cease and desist letter from the FDA.
The product in question claimed to provide a health report on some 250 plus medical conditions, allowing a consumer to identify their carrier status and take preventative measures to avoid developing certain disorders.
The FDA identifies these as medical device uses or functions—and therefore reprimanded 23andMe for failing to get either premarket approval or de novo classification for their product. 23andMe had instead filed 510(k) applications, a fast-track process for new devices deemed "substantially equivalent" to those already on the market.
When the company failed to supply the FDA's requested follow-up information, those applications were withdrawn.
The FDA was particularly alarmed at the possibility that the product could yield a false positive, causing a consumer to pursue a treatment path that ultimately caused them harm. In a similar way, they warned that a false negative could prevent a consumer from recognizing an actual health concern.
"As part of our interactions with you, including more than 14 face-to-face and teleconference meetings, hundreds of email exchanges and dozens of written communications, we provided you with specific feedback on study protocols and clinical and analytical validation requirements," their letter read. "However, even after these many interactions with 23andMe, we still do not have any assurance that the firm has analytically or clinically validated the PGS for its intended uses, which have expanded from the uses that the firm identified in its submissions."
February 19, 2015: FDA approves first DTC genetic carrier test
Two years after receiving a strongly worded warning letter from the FDA, 23andMe hit the DTC genetics market once more—this time with a Bloom Syndrome carrier test.
The FDA's approval of this new product was accompanied by several landmark decisions: they determined that carrier screening tests would be classified as class II medical devices and that select types would be exempt from premarket review, expediting their path to market.
"The FDA believes that in many circumstances it is not necessary for consumers to go through a licensed practitioner to have direct access to their personal genetic information," Alberto Gutierrez, director of In Vitro Diagnostics and Radiological Health, said of the decision.
The FDA did insist that 23andMe provide detailed product labeling that explained what the results may mean for prospective parents, as well as information on how to find genetic counselling services.
September 15, 2016: FDA sends warning letter to Tute Genomics
Tute Genomics was the next genetics testing company to catch the attention of the FDA. They initiated a Kickstarter campaign as part of their goal to make genetic information more accessible to the general public—and it proved wildly successful. Genetic Direct reported that in just five hours, the company reached 30 percent of their $100,000 goal.
"When it comes to their DNA, most people can only wonder," the campaign's promotional video announced. "But what if you didn't have to?"
It looks like we'll have to wonder a little longer. The FDA sent a warning letter to Tute Genomics on September 15, 2016, explaining that the project could violate certain regulations.
In response, Tute Genomics cancelled the Kickstarter campaign. "The quest to give the consumer empowering self-knowledge from their genetic code has been fraught with regulatory obstacles," CEO Reid Robison wrote to backers, explaining why and how the project had come to a halt.

In sum
Certainly, regulatory issues abound when it comes to genetic testing and products marketed DTC—and the struggles faced by companies like 23andMe or Tute Genomics are sure to arise again in the years to come, by public and private businesses the world over.
But that doesn't mean genetics companies are moving on. 23andMe continues to focus on personalized health reports: they announced on October 21, 2015 that more carrier tests would be available soon. And the company is hopeful that the FDA will one day permit them to provide genetic information on health risks too.
As for Reid's vision of democratizing genetics? Tute Genomics may have cancelled it's campaign temporarily, but the company is working with the FDA in order to move forward as soon as possible. "We'll be back," Robison promised his backers.
Many companies believe that personalized medicine is the way of the future—and genetics-based therapies, of course, are the only way to tailor treatment to a patient's unique DNA. That means however daunting the regulatory process may appear, this industry isn't likely to slow down anytime soon.
Don't forget to follow us@INN_LifeScience for real-time news updates.

Securities Disclosure: I, Chelsea Pratt, hold no direct investment interest in any company mentioned in this article.

Investing News Network websites or approved third-party tools use cookies. Please refer to the  cookie policy for collected data, privacy and GDPR compliance. By continuing to browse the site, you agree to our use of cookies.