An Introduction to the Animal Genetics Market
Researchers are developing groundbreaking genetic treatments for (and from) our canine, feline and equine companions.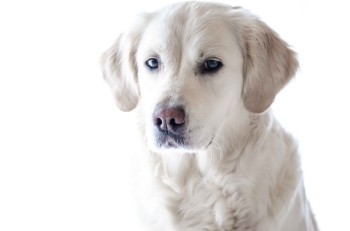 Today, we're focused on Fido—because as it turns out, genetics research has been for years. Surprised? We don't blame you. Every day, we're inundated with news and clinical trial results for checkpoint inhibitors, monoclonal antibodies, CAR-T treatments—therapies that could revolutionize human health. But at the same time, researchers are developing groundbreaking genetic treatments for (and from) our canine, feline and equine companions.
For whatever reason, this research isn't as well-known … and that could present a missed opportunity for investors.
Animal genetics is a major emerging market globally: in fact, a new report projects it will be worth US$5.5 billion by 2021, a CAGR of 8.4 percent. Think you may want in? Read on.
Veterinary medicine
What exactly does animal genetics research entail? Work parallels that undertaken in the field of human genetics.
Medicine, therefore, is an obvious application. Human growth hormone or interferon drugs, for example, are created through recombinant DNA technology. Veterinary medications can work the same way—or so companies like Kindred Biosciences (NASDAQ:KIN) believe.
Their business is majorly focused on recombinant biologics, or medications that have a specific genetic code spliced in—in this case, one tailor made for cats, dogs or horses. Cultured in large tanks, these genetically modified cells produce proteins that can then be used in a customized medication for each animal.
One such product? EpoCat, a feline recombinant erythroproietin intended to treat cat anemia. If approved, the product could very well capture the market. That's because there is currently no approved veterinary drug to manage feline anemia.
Genetic material
Genus (LON:GNS) works in animal genetic material. Using DNA analysis, the company has selected and bred livestock for key genetic traits, ones they believe will increase profitability for farmers. They sell this livestock, as well as their semen and embryos.
But animal genetic material isn't just used in agriculture. Pharmaceutical companies also use it as they work to develop new drugs—ones intended for human use. ATryn, for example, is a blood thinner created by GTC Biotherapeutics … and a herd of genetically modified goats. The drug is actually made from their protein-enriched milk.
Kanuma, developed by Alexion (NASDAQ:ALXN) is another one of these so-called 'farmaceuticals." It's an enzyme therapy for a rare metabolic disease and it was made with eggs laid by genetically engineered chickens.
Genetic testing
Genetic testing is another major area of work and research. Take IDEXX BioResearch (NASDAQ:IDXX), which offers genotyping and genetic analysis to assist with veterinary clinical trials.
Or there's the aptly named Animal Genetics, a private company that provides testing services for inheritable canine, equine and avian diseases. Their intention? To optimize breeding programs, as well as identify the underlying cause of certain disorders.
Zoetis (NYSE:ZTS) offers similar services for livestock, in order to improve and streamline agricultural production. Meanwhile, companies like Neogen (NASDAQ:NEOG) provide DNA testing for some of the world's top dog breed registries.
Going forward
2017 has already brought a major development for the animal genetics market, in the form of new regulations. The FDA has drafted a revision to Guidance #187, which would mandate treating their genetically modified DNA like drugs … and could possibly slow down the development or approval process.
The FDA notes that edited DNA works like pharmaceuticals do—that is, it alters the way a body functions. But they're seeking public comment before finalizing the rule.
Plenty has already been forthcoming. "People have been making genetic changes in animals ever since they domesticated horses, cows, pigs and dogs," the Altius Institute's Fyodor Urnov told Wired. "I fail to see the logic of why you'd take a technology that mimics something that occurs in nature and suddenly put a regulatory burden on top of it."
A decision will be finalized in April of this year. Interested investors should stay tuned!
Don't forget to follow us @INN_LifeScience for real-time news updates.
Securities Disclosure: I, Chelsea Pratt, hold no direct investment interest in any company mentioned in this article.