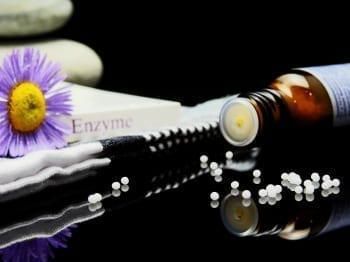 Herceptin, Enbrel, Botox: at first glance, these therapies may appear to have little in common.
Herceptin, Enbrel, Botox: at first glance, these therapies may appear to have little in common. The first treats a select type of breast cancer, the second was developed for rheumatoid arthritis, while the third treats cervical dystonia and migraines … plus diminishes fine lines and wrinkles!
What does this wide array of drugs have in common? They're all biologics.
What are biologics?
Like other drugs, biologics are used to treat, cure, prevent or diagnose diseases. The difference is in how they are made: biologics are created from natural materials ranging from sugars and proteins to nucleic acids produced by organisms. Sometimes, they even include those organisms themselves.
"Biologics are a unique class of drugs," explains Oliver Sachgau in The Globe and Mail. "While most drugs are chemicals that are created using standard procedures—think test tubes, centrifuges and Bunsen burners—biologics are produced by bacteria or cells that have been reprogrammed to do our bidding."
That makes them a little different from small molecule drugs, which are chemically synthesized. Biologics tend to have a higher molecular weight, for example.
But the differences go deeper than that: since biologics are made from living materials, there is a greater contamination risk. They're also less easy to replicate: while chemically synthesized drugs are homogeneous, biologics may contain variants. They're more likely to trigger an immune response and they tend to have a complex manufacturing process.
So why are companies busy developing them, given those apparent drawbacks?

Revolutionizing medicine
You've heard that the age of blockbuster drugs is coming to a close. Pharmaceutical companies know it too, and in the early 2000s, they began struggling to develop innovative cures quickly enough to replace profits lost to patent expirations.
Companies turned to a new class of drugs—biologics—in order to increase profitability.
Biologics have revolutionized treatment options for several diseases, like arthritis. Before their arrival on the market, for example, there were only four drugs to treat patients with this crippling inflammatory disease. They're also key to treating cancer, as evidenced by the immunotherapy movement. And of course, biologics are the basis of gene therapy.
Biologics have also changed healthcare systems around the world. That's because they are more costly to research and develop, which leads to a bigger price tag for consumers (or their insurers). Enter biosimilars.
What are biosimilars?
Biosimilars are the equivalent of generics in the biologics market—in other words, they're the products that flood the market once a biologic drug loses patent protection.
Except in North America, that flooding hasn't happened.
Recall that biologics have more internal variation than small molecule drugs. As a result, they're far more challenging to replicate. Asthika Goonewardene, a healthcare analyst with Bloomberg Intelligence, puts it best: "If creating a generic drug is like designing a tricycle, then a biosimilar is like building a spaceship, in terms of complexity and size," she told Fortune.
And as the name suggests, biosimilars are comparable to their reference product, but they're not an exact match. This has led to a regulatory slowdown in certain markets. Though biosimilars are relatively common in Europe, few have been approved in the United States.
That's starting to change now, with biosimilars like Erelzi, Inflectra and Zarxio coming available to consumers. But interestingly, the arrival of these competitor products might not drive down costs as much as you would expect. That's because biosimilars remain expensive to manufacture.
Bottom line
Pharmaceutical companies seem to see major opportunity in biologics, if the recent rounds of biotech acquisitions are any indication. In 2015, for example, Pfizer (NYSE:PFE) bought out Hospira—a major producer of biosimilars. In January 2016, Takeda (TSE:4502) purchased a biologics manufacturing facility from Baxalta (NYSE:BXLT). And at the start of this year, it inked a $125 million deal with Maverick Therapeutics to develop a new biologics platform. And those are just a few examples!
Indeed, some experts believe Donald Trump's presidency could trigger major merger activity in the next few years, due to an influx of foreign money and the sector's rising stock prices.
With that in mind, investors may want to consider buying into this space … or at least becoming more familiar with the ins and outs of biologics, biosimilars and the intricate science of biotechnology.
Don't forget to follow us @INN_LifeScience for real-time news updates.
Securities Disclosure: I, Chelsea Pratt, hold no direct investment interest in any company mentioned in this article.