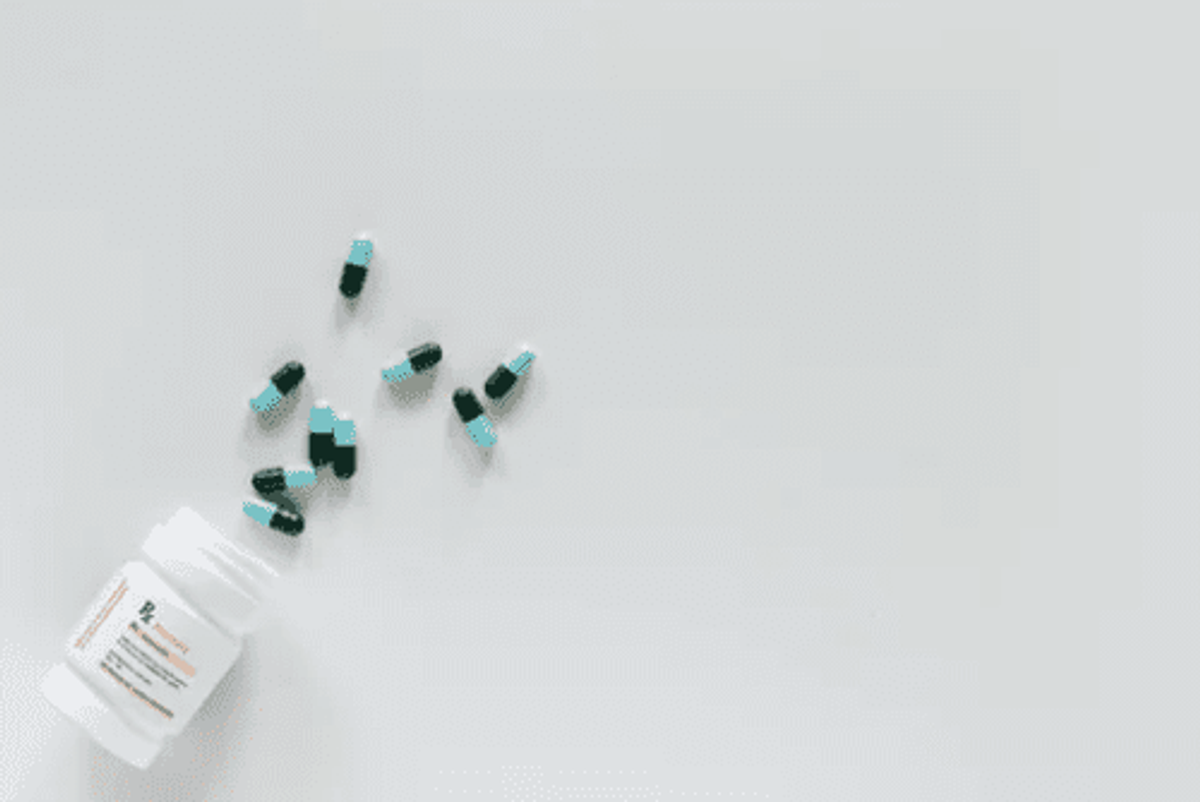 One of the most highly anticipated methods to fight cancer is the immuno-oncology (I/O) sector. For investors interested in the field the Investing News Network (INN) has put together a list of top immuno-oncology companies.
One of the most highly anticipated methods to fight cancer is the immuno-oncology (I/O) sector. Similar to immunotherapies, this industry is also specifically for oncology.
I/O differs from other therapies in that it promotes the immune system for specific destruction of tumor cells working to stop or slow the growth of cancer cells, and prevent it from spreading. Some methods in which these take place are through monoclonal antibodies, oncolytic virus therapies, t-cell therapies or cancer vaccines among others.
In December 2017, the Cancer Research Institute (CRI) estimated through a study there are over 2,000 I/O treatments in development. According to Research and Markets I/O market report, the industry is expected to grow to US$100 billion by 2022.
Though this sector isn't that new, its evolution is. According to the biggest biotech trends in 2017, the market doesn't show any sign of slowing down.
When it comes to collaborations, some recent ones in the sector include Zymeworks (NYSE/TSX:ZYME) and Daiichi Sankyo (TSE:4568) expanding an I/O collaboration focused on bispecific antibodies, which was announced in the middle of May. Prior to that, Pieris Pharmaceuticals (NASDAQ:PIRS) and Seattle Genetics (NASDAQ:SGEN) entered into a collaboration and license agreement in February to develop multiple targeted bispecific I/O treatments for solid tumors and blood cancers.
While the big pharma companies play a big role in spearheading the I/O market, smaller companies are also ones to watch. Here the Investing News Network profiles top immuno-oncology companies in the micro-cap range. The following companies used to compromise this list of top immuno-oncology companies was found from InvestSnips micro-cap cancer companies list, and contains only companies with a market cap in between $500 million and $50 million.
Companies are listed from highest market cap to lowest with all figures in US dollars current as of market close June 5, 2018.
1. Zymeworks
Market cap: $483.06 million; current share price: $18.97
First on our top immuno-oncology companies list is this clinical-stage biopharmaceutical company, which is dedicated to every stage from discovery to commercialization of next-gen multifunctional biotherapeutics. Zymeworks is advancing a deep pipeline of preclinical product candidates and discovery-stage programs in immuno-oncology and other areas, including ZW25 and ZW49.
Aside from providing non-exclusive licenses for its technology to six big pharmas mentioned above, the company's lead product candidate, ZW25, is being evaluated in Phase 1 clinical trials in the US. It is a bispecific antibody which binds two non-overlapping epitopes known as biparatopic binding of HER2 resulting in dual HER2 signal blockade, increased binding and removing HER2 protein from the cell surface and enhances effector function.
2. Verastem (NASDAQ:VSTM)
Market cap: $324.28 million; current share price: $5.52
Verstem has two drug candidates in its pipeline. However, defactinib—a FAK inhibitor—is the one which has shown a central role in reducing cancer stem cells, enhancing immune response by decreasing immuno-suppressive cells, and increasing cytotoxic T cells all while reducing stromal density. This allows the drugs and tumor-killing immune cells into the tumor.
Defactinib is being evaluated in trials for pancreatic cancer, non-small cell lung cancer (NSCLC), ovarian cancer and mesothelioma. Collaborators for the trials include Merck (NYSE:MRK), Pfizer (NYSE:PFE), Merck KGaA (ETR:MRK) and more. For its other product candidate, Duvelisib, the company received priority review from the US Food and Drug Administration (FDA) with an FDA  target action date of October 5, 2018.
3. Cellular Biomedicine (NASDAQ:CBMG)
Market cap: $300.16 million; current share price: $17.65
Next on our top immuno-oncology companies list is Cellular Biomedicine. This Chinese biopharmaceutical company has a focus on degenerative diseases and I/O as a leading innovator of proprietary CAR-T constructs and allogeneic stem cell therapies. Aside from the CAR-T technology, Cellular Biomedicine has a cancer vaccine for advanced NSCLC.
Other indications for CAR-T technologies include solid tumors, Hodgkin's Lymphoma (HL), acute myeloid leukemia and more. While most drugs are still in preclinical development, CARD-1 for diffuse large B-cell lymphoma (DLBCL)—the most common form of Non-Hodgkin Lymphoma (NHL)—is in Phase 1 clinical development.
4. Pieris Pharmaceuticals
Market cap: $299.02 million; current share price: $5.54
Pieris has six drug candidates in its I/O pipeline and includes partnerships with Roche (OTCQX:RHHBY), privately held French-based Servier and Seattle Genetics. Aside from I/O the company has pipelines specifically in respiratory and anemia and other disease areas.
Pieris uses antibody-anticalin multispecific fusion proteins is multiple I/O approaches, specifically with the "immune synapse" between immune cells and cancer cells. It does this in one way by driving tumor-specific T cells to activate in the tumor microenvironment. Its lead product candidate, PRS-343 is designed to promote CD137 by bridging CD137-positive T cells with HER2-positive tumor cells to provide a potent costimulatory signal to tumor antigen-specific T cells.
5. Nantkwest (NASDAQ:NK)
Market cap: $289.71 million; current share price: $3.71
Middle of our top immuno-oncology companies list is this I/O focused company, Nantkwest. The company uses the innate immune system by using natural killer cells to treat inflammatory, infectious diseases and cancer.
The company is developing NK cells in multiple Phase 1 clinical trials in the US, Canada and Europe for a broad range of cancers. This drug is unique because it doesn't require any individualized patient matching—as other drugs companies are developing must-have genetic matches, for example—making this "off-the-shelf" a universal cell-based therapy.
6. Immune Design (NASDAQ:IMDZ)
Market cap: $202.12 million; current share price: $4.20
As the name of this company suggests, Immune Design develops next-gen in vivo approaches to therapeutics enabling the body's immune system to fight diseases. Similar to other companies in the I/O space, Immune Design's technologies activate the immune system to create T cells to fight cancer and other chronic diseases.
With three drug candidates in its I/O pipeline, two are in Phase 2 development while the other is preclinical. In the later stage of development, CMB305 is targeting soft tissue sarcoma—cancerous soft tissue tumors—and other NY-ESO-1 tumors. The other in its Phase 2 clinical trials G100 is leveraging endogenous and neo antigens follicular NHL.
7. Galectin Therapeutics (NASDAQ:GALT)
Market cap: $192.48 million; current share price: $5.10
Next on our top immuno-oncology companies list is Galectin, which has an I/O pipeline focusing on melanoma and is also developing therapies for patients with chronic liver and skin diseases along with cancer.
In terms of its I/O pipeline, GR-MD-02 is being paired with two other immunotherapies in Phase 1 clinical trials to address Galectin's drugs effectiveness. The company had encouraging data with its drug combination with Merck's Keytruda.
8. Tocagen (NASDAQ:TOCA)
Market cap: $191.76 million; current share price: $9.63
Tocagen is developing candidates designed to activate a patient's immune system against their cancer. The company's lead product candidate is in its Phase 3 clinical trial, Toca 511 & Toca FC, for recurrent high grade glioma. Other indications for other trials, Toca 6 and 7 for the same drugs, include metastatic solid tumors, and newly diagnosed high grade glioma, respectively.
The company's gene-based therapy platform uses retroviral replicating vectors, or RRVs which are designed to selectively deliver therapeutic genes into cancer cells. These serve as "factories" to produce more RRVs by budding and infecting neighboring cancer cells for a long-term effect.
9. Syndax Pharmaceuticals (NASDAQ:SNDX)
Market cap: $190.98 million; current share price: $7.73
Syndax has four I/O trials—Encore 601, 602, 603 and SNDX-6352—in Phase 2 clinical trials for indications in NSCLC/colorectal cancer (CRC)/melanoma, triple-negative breast cancer, ovarian cancer and solid tumors respectively. Each trial is mixing Syndax's entinostat with other immunotherapies already indicated for the specific indication.
Entinostat is a small molecule specific HDAC inhibitor, which has shown to impact the number and activity of the population of myeloid-derived suppressor cells which are immuno-supressive cells. The company also has entinostat in trial for advanced types of breast cancer, and menin-MLLr inhibitors for MLLr leukemias.
10. Compugen (NASDAQ:CGEN)
Market cap: $187.75 million; current share price: $3.62
Last on our top immuno-oncology companies list is Compugen which has a broadly applicable, predictive discovery infrastructure to advance its pipeline of mainly early-stage immuno-oncology programs. The company has four drugs in various stages of development including most in preclinical—one of which is partnered with Bayer (OTCMKTS:BAYRY).
The company expects to enter Phase 1 clinical trials for two candidates within the year. CGEN-15029 in an internal designation for PVRIG which is an novel B7/CD28-like immune checkpoint target candidate. Validation studies have shown the expression of PVRIG in T cells inhibits their activation by melanoma cells consistent with an immune suppressive role of the target in the tumor microenvironment.
Aside from these companies, what top immuno-oncology companies are you interested in investing in?
Don't forget to follow @INN_LifeScience for real-time updates!
Securities Disclosure: I, Gabrielle Lakusta, hold no direct investment interest in any company mentioned in this article.
Investing News Network websites or approved third-party tools use cookies. Please refer to the  cookie policy for collected data, privacy and GDPR compliance. By continuing to browse the site, you agree to our use of cookies.