8 Top Gains and Losses at 2018's ESMO Event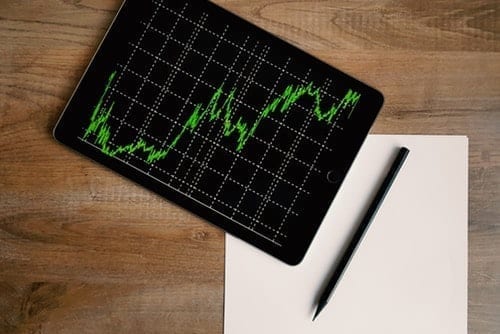 Big Pharma players and smaller oncology-focused companies alike were among the presenters at the annual meeting, which runs from October 19 to 23 in Munich, Germany.
At the European Society for Medical Oncology (ESMO) 2018 Annual Meeting, many biotech and pharma companies released news that impacted their share prices.
Big Pharma players and smaller oncology-focused companies alike were among the presenters at the meeting, which runs from October 19 to 23 in Munich, Germany. The final day consists only of presentations with highlights from the conference.
This non-profit medical organization is made up of 500 committee members and 20,000 oncology professionals. ESMO organizes numerous global conferences with oncology focuses, with others including: the ESMO Immuno-Oncology Congress, the ESMO Asia Congress, the European Multidisciplinary Congress on Urological Cancers and more.
To give investors a look at top share price gains and losses from the conference, the Investing News Network (INN) looked at news released on Business Wire and GlobeNewswire during the show.
All market cap and share price data is in US dollars and was recorded after market close on Monday (October 22) using INN's stock information tool. To determine losses and gains INN looked at each company's share price the day it presented at ESMO and the day after the presentation.
Gains:
1. Dynavex (NASDAQ:DVAX)
Market cap: $757.02 million; daily gain: 11.02 percent; current share price: $12.09
Landing on top of the gains portion of this list is Dynavex, a company developing toll-like receptor stimulation to activate immune responses. For its presentation on Saturday (October 20) at ESMO, Dynavex released data from a Phase 1b/2 SYNERGY study for its lead drug candidate, SD-101.
SD-101 in combination with Merck's (NYSE:MRK) Keytruda had a 70-percent overall response rate for its 2-milligram dose. Median progression-free survival hasn't been reached yet with this data, but is it expected to be at least 15.2 months, said Rob Janssen, chief medical officer at Dynavex.
2. Oncolytics Biotech (NASDAQ:ONCY,TSX:ONC)
Market cap: $54.74 million; daily gain: 3.03 percent; current share price: $3.24
Oncolytics Biotech presented positive results on Monday for its colorectal cancer study with six patients. The data from the Phase 1 trial shows that overall survival from the cancer more than doubled from a previous Phase 3 trial.
The company is developing pelareorep, an IV-delivered immuno-oncolytics virus, in three programs. Oncolytics' share price increase lands it in the gains section of this list.
Losses:
1. Adaptimmune Therapeutics (NASDAQ:ADAP)
Market cap: $788.57 million; daily loss: 29.83 percent; current share price: $7.55
Adaptimmune Therapeutics is first in the losses portion of our ESMO list. The updated results released at its ESMO presentation are from the company's MAGE-A10 and MAGE-A4 studies for multiple cancers.
The first study was set to identify safety among patients, and the heavily treated candidates enrolled proved to have mixed results. Specifically, in the second group of treated patients for non-small cell lung cancer (NSCLC), one died of pneumonia (not related to treatment) and two others had stable disease, which later progressed. For the trial study, the released data warrants additional investigation.
2. Kura Oncology (NASDAQ:KURA)
Market cap: $443.17 million; daily loss: 18.85 percent; current share price: $11.67
Kura Oncology released positive results from two genetic-mutation-specific trials for head and neck and a skin cancer for its drug tipifarnib. With the head and neck cancer, the nine patients enrolled in the trial had tumor size reduction and most had some response to the drug, while two had disease stabilization after six months. For the skin cancer, six patients have been enrolled, but none of the patient data was very limited.
According to TipRanks, two analysts issued "buy" targets for the company on Monday due to the data from ESMO. The drug tipifarnib, which is involved in these trials, is Kura's lead drug candidate. The company is also working on other oncology drugs for precision treatments.
3. Deciphera Pharmaceuticals (NASDAQ:DCPH)
Market cap: $250.36 million; daily loss: 18.25 percent; current share price: $3.36
With small-molecule drug candidates, Deciphera is working to tackle the current limits of drug-resistant therapies. Phase 1 clinical results for DCC-2618, a candidate for a gastrointestinal tumor, were presented at ESMO on Friday (October 19).
Highlights from the preliminary results of the trial include disease control rates of close to or over 80 percent at three months for second- and third-line patients, alone or combined. The median rate of the disease returning was 40 weeks or over for the same lines of therapy.
4. ImmunoGen (NASDAQ:IMGN)
Market cap: $929.89 million; daily loss: 16.02 percent; current share price: $6.24
ImmunoGen's focus is on antibody-drug conjugates for oncology treatments through targeted therapies. Safety and preliminary anti-tumor data was presented at ESMO for the FORWARD 2 trial in combination with Keytruda.
From 54 patients enrolled in the trial, 83 percent had their tumors shrink in response to the treatment. In terms of safety, the drugs were generally well tolerated with mild side effects. The overall response rate was 30 percent with a median survival rate without the tumor growing at 4.2 months.
5. G1 Therapeutics (NASDAQ:GTHX)
Market cap: $1.32 billion; daily loss: 15.53 percent; current share price: $39.54
G1 Therapeutics' ESMO presentation was focused on additional data from its previously reported Phase 2 trial for small-cell lung cancer. Anti-tumor, myelopreservation and safety findings were among the positive information released on Sunday (October 21).
For anti-tumor findings, 66.7 percent of patients versus 56.8 percent had improvements for trilaciclib vs. the placebo, respectively. The drug trilaciclib is currently being investigated for four indications while two other oncology drugs are in three trials.
6. Neon Therapeutics (NASDAQ:NTGN)
Market cap: $214.53 million; daily loss: 14.25 percent; current share price: $7.58
Last on our list of top gains and losses from ESMO is Neon Therapeutics. The company is developing immuno-oncology drugs with its neoantigen platform. The data presented at ESMO was from the company's ongoing Phase 1b trial for NSCLC.
Richard Gaynor, president of research and development, believes the datast released "represents a positive evolution of the clinical results" and proves safety and tolerability, he said in a press release.
Don't forget to follow @INN_LifeScience for real-time updates!
Securities Disclosure: I, Gabrielle Lakusta, hold no direct investment interest in any company mentioned in this article.