5 Top Biotech Stocks on the TSX Year-to-Date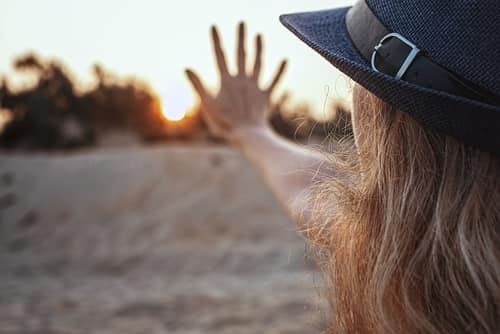 Which biotech stocks on the TSX and TSXV have performed the best in the past year? Here's a look at the five top biotech stocks on the TSX and TSXV.
Click here to read the latest top biotech stocks article.
While Canada's biotech sector is small when compared to its neighbor down south, the Canadian biotech market is still making a name for itself in terms of market size and growth potential.
An industry report from BIOTECanada indicates that the nation's biotech industry is one of the top-tier technology hubs in the country. The market is projected for substantial growth during the report's forecast period, which covers 2017 to 2021.
The survey states that in 2017, 54 percent of respondents considered their companies to be in the emerging stages of development, while 22 percent said they were growing. Thirty-four percent expected to be in the growth stage by the end of 2018, signaling optimism about biotech in Canada.
Unsurprisingly, many Canadian biotech stocks have performed well against that backdrop this year.
Below, the Investing News Network profiles the five top TSX biotech stocks year-to-date. Data was compiled on October 28, 2019, using TradingView's stock screener, and all companies listed had market caps between C$15 million and C$500 million at that time.
1. Helix BioPharma (TSX:HBP)
Market cap: C$148.69 million; current share price: C$1.19; year-to-date gain: 124.54 percent
Helix BioPharma is developing products with a focus on immuno-oncology. In its pipeline is its lead product candidate, L-DOS47, which is currently in clinical trials for non-squamous small-cell lung cancer. The company's other DOS47 candidate, called V-DOS47, is in preclinical development and targets the vascular epithelial growth factor receptor 2.
During the third quarter, the company received approval from the US Food and Drug Administration (FDA) to start a Phase 1b/2 trial of its L-DOS47 candidate in advanced metastatic pancreatic cancer.
2. StageZero Life Sciences (TSX:SZLS)
Market cap: C$16.18 million; current share price: C$0.08; year-to-date gain: 88.89 percent
StageZero Life Sciences designed the Aristotle test panel, which was created to screen for 10 different cancers with only one blood sample. The company has dedicated itself to developing tests that will detect cancer early by using whole blood, which means none of the components of the blood have been removed prior to testing.
StageZero Life Sciences' Sentinel Principle platform was used to develop the first liquid biopsy for colorectal cancer, called ColonSentry.
Early in the third quarter, the company partnered with Coastal Medical to expand its outreach to doctors and hospitals in the Southeastern US.
3. Spectral Medical (TSX:EDT)
Market cap: C$110.65 million; current share price: C$0.49; year-to-date gain: 70.18 percent
Spectral Medical is working on treatments for sepsis-related deaths. The company has completed a Phase 3 clinical trial testing its lead product, PMX, in patients with septic shock and endotoxemia.
In late September, the company announced that the first investigator meeting was held for its Tigris trial and that Spectral Medical will begin to screen patients for the trial shortly.
4. Medicenna Therapeutics (TSX:MDNA)
Market cap: C$32.84 million; current share price: C$1.14; year-to-date gain: 64.29 percent
Medicenna Therapeutics is an oncology-focused company working to develop treatments for a wide range of cancers. The company's lead drug candidate, MDNA55, is in a Phase 2b clinical trial to test its ability to treat resistant glioblastoma multiforme, the most aggressive form of brain cancer.
MDNA55 has been granted orphan drug designation to treat gliomas by the FDA and by the European Medicines Agency. The FDA has also given MDNA55 fast-track designation to treat glioblastoma multiforme and anaplastic astrocytoma, a rare malignant brain tumor.
In September, Medicenna Therapeutics provided an update on its MDNA55 clinical trial in glioblastoma at the Targeting Innate Immunity Congress, highlighting that patients given a high dose of the treatment had significant survival benefits.
5. Aptose Biosciences (TSX:APS)
Market cap: C$147.49 million; current share price: C$2.66; year-to-date gain: 3.85 percent
Aptose Biosciences is developing products that target hematologic malignancies, including acute myeloid leukemia (AML) and high-risk myelodysplastic syndromes (MDS).
In the company's pipeline is CG-806, which is in preclinical stages moving towards investigational new drug submission; it is indicated for AML and B-cell cancers. Another product in its pipeline is APTO-253, which is also in preclinical development and is indicated to treat AML and MDS. The company's third candidate, APL-581, has been indicated for other hematologic malignancies.
In mid-July, Aptose Biosciences dosed the first patient in its Phase 1 study of CG-806 and dosed the third cohort in its APTO-253 Phase 1 study.
Don't forget to follow us @INN_LifeScience for real-time news updates!
Securities Disclosure: I, Jocelyn Aspa, hold no direct investment interest in any company mentioned in this article.