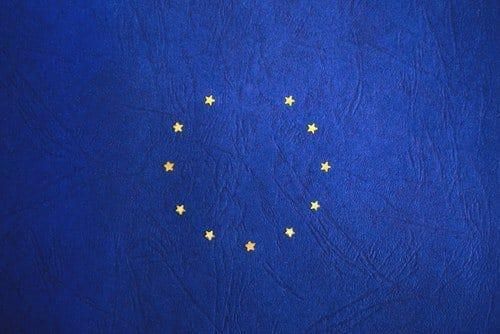 The European Union has given the acquisition conditional clearance. Conditions pertain to potential overlap between the companies' inflammatory bowel disease products.
Takeda Pharmaceuticals' (TSE:4502) proposed mega biotech acquisition of Shire (NASDAQ:SHPG) received new clearance on Tuesday (November 20).
The European Union has given the acquisition conditional clearance with the conditions pertaining to both companies' potential overlap of inflammatory bowel disease products.
Takeda already has a marketed product for the indication, Entyvio (vedolizumab), and Shire's pipeline SHP647 is in development for the same indication. Moving forward, Shire will have to divest the drug candidate and certain associated rights.
The press release said SHP67 is "an exciting pipeline compound," and Takeda expects it to interest "a number of potential buyers." The company stands committed to its drug, Entyvio, which has been approved in over 60 countries and marks an important asset in its gastrointestinal portfolio.
In Takeda's most recent quarterly financial report for Q2 2018, Entyvio represented a 33.1 percent growth in the company's drug revenue year over year. For global product sales, the drug totaled JP¥128.4 billion, compared to JP¥97 billion for the same time period.
This is the final regulatory approved required to move forward with Takeda acquisition of Shire. Other major clearances include ones from the US, Japan, Brazil and China among other regulatory trade bodies.
This announcement confirms Takeda will be able to complete the acquisition on January 8, 2019, following successful shareholder approval and sanction of the scheme by the Jersey court.
In order to proceed, Takeda is holding a shareholder meeting on December 5 to vote on necessary matters relating to this acquisition.
Shire previously received over four public proposals from Takeda before settling at US$62 billion in cash in May of this year. Shareholders have been given a premium value for Shire's stock price, equivalent to US$65.51 per share. This is made up of US$29.27 in cash and US$36.24 in a new Takeda share.
The premium is about 58 percent higher compared to Shire's closing share price on March 23 of $41.56 (£29.81). After this point, rumors of the acquisition may have triggered a price share change.
According to CNBC, This tops Japan's largest ever overseas acquisition,. It will also mark Takeda as one of the top global pharmaceutical companies.
If approved by other regulatory bodies and shareholders, this acquisition could be completed less than a year after Shire accepted the last proposal. This acquisition has proceeded quicker to receive multi-country regulatory approvals compared to Bayer (ETR:BAYN) and Monsanto's acquisition — which took over two years.
Takeda already has a global outreach, but this acquisition will allow the company to build its hemophilia market through Shire. Other pipeline and global outreach opportunities are additional benefits to the acquisition.
Shire marks one of the first and biggest global biotech companies. Based in Ireland, the company has a wide range of focuses such as hematology, rare diseases, immunology and genetics among others.
Investor takeaway
Both Takeda and Shire's share prices made small gains on Tuesday by under one percent. Takeda's share price increased to JP¥4,476 as of 4 p.m. EST, while Shire's stock price increased to US$176.25 as of market close Tuesday.
While no analysts have issued recent notes to investors for Shire, the latest was on November 15 by Cantor Fitzgerald analyst Louise Chen, according to TipRanks. Chen reiterated a "Buy" target for the company with a US$222 price target.
Investors interested in the development of this acquisition can follow both companies' news. Milestones to look forward to include Takeda's shareholder meeting in early December and the completed acquisition in early 2019.
Don't forget to follow @INN_LifeScience for real-time updates!
Securities Disclosure: I, Gabrielle Lakusta, hold no direct investment interest in any company mentioned in this article.