Molecular Templates Spikes on Big Pharma Deal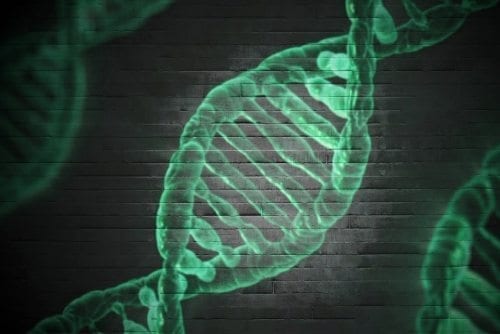 Molecular Templates announced on Wednesday that it will develop a protein-based oncology therapy with Takeda Pharmaceutical. Its share price rose over 50 percent on the news.
Molecular Templates (NASDAQ:MTEM) announced on Wednesday (September 19) that it will develop a protein-based oncology therapy with Takeda Pharmaceutical (TSE:4502).
The news sent Molecular Templates' share price up over 50 percent, to US$6.25 as of market close, showing dramatic investor interest in the partnership. Earlier in the trading period on Wednesday it was up over 70 percent for a share price of more than US$7.
As reported in the joint press release, both companies will work together to develop a CD38-targeted drug as a treatment for multiple myeloma. This is the same drug candidate the companies developed in a previous discovery-phase partnership.
"Takeda's expertise in multiple myeloma and strong antibody capabilities allowed us to develop CD38-targeted ETBs that, of the ones tested to date, are the most potent ETBs we have created with our platform," said Molecular Templates CEO and Chief Scientific Officer Eric Poma.
Takeda will first pay US$30 million to Molecular Templates and may pay an additional US$632.5 million in other payments with a co-development option for the candidate. The other payments would be for development, regulatory and commercial milestones.
If Molecular Templates opts out or chooses not to use the co-develop option for the agreement, the company could still receive US$337.5 million.
Though both companies are equally splitting development costs, Takeda will pay royalties on the sale of this product if it is approved by the US Food and Drug Administration.
The two companies have been working together for nearly two years to develop this candidate, which has also helped with Molecular Templates' MT-4019 program for the same indication, multiple myeloma.
This drug is an engineered toxin body (ETB) that is targeted to treat multiple myeloma, a disease that highly expresses the CD38 protein. This treatment targets the protein and eliminates the myeloma cells by bringing an alternative bacterial toxin.
Other CD38-targeted therapies developed by competing companies have missed the mark by relying on using the body's immune system to issue the treatment. In contrast, this product candidate offers potentially deeper responses by targeting the myeloma cells themselves.
For investors unfamiliar with Molecular Templates, the company is focused on developing a pipeline of ETBs as treatments for cancers and other diseases. Other targets the company is developing treatments for are HER2 for breast cancer, PD-L1 for melanoma and CD20 for a variety of B-cell malignancies.
Takeda on the other hand is the biggest pharmaceutical company in Japan and Asia. It cemented itself in the league of big pharma stocks with the Shire (NASDAQ:SHPG,LSE:SHP) takeover in May. The merger also widened the company's biotechnology and oncology focus.
Investor takeaway
On Wednesday, Takeda's share price dipped just over 1 percent to 4,686 yen as of 3:00 p.m. JST (Japan Standard Time).
Though the companies haven't announced any upcoming milestones for this collaboration, Molecular Templates' Poma said they are looking forward to moving this program into the clinic.
Investors interested in news from the firms are encouraged to follow on their sites for news on milestones and other updates.
Don't forget to follow @INN_LifeScience for real-time updates!
Securities Disclosure: I, Gabrielle Lakusta, hold no direct investment interest in any company mentioned in this article.