Biogen's Share Price Drop May Provide Opportunity for Investors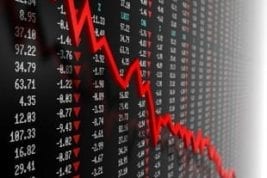 Biogen's share price dropped 19 percent on Friday, but some market watchers believe that's a buying opportunity for investors.
Biogen's (NASDAQ:BIIB) share price dropped 19 percent, to $300.03, on Friday when the company released its Q2 2015 results. According to Bloomberg, that is its biggest intraday drop in almost seven years.
The fall came as the company reported revenues of $2.6 billion, only a 7-percent increase from the year-ago quarter. This sluggish growth has been attributed to low revenues from Biogen's blockbuster multiple sclerosis treatment, Tecfidera, which has been the company's main growth driver since its launch two years ago.
Bloomberg states that the drug's sales of $463 million fell short of analysts' predictions of $2.73 billion. Sales of its other multiple sclerosis drugs (such as Avonex, which brought in $615 million, and Tysabri, which earned $463 million) were also notably lower than analysts' estimates. These disappointing results led Biogen to reduce its expected rate of global growth to 6 to 8 percent, down from growth of 14 to 16 percent predicted in January.
The decrease in Biogen's share price also caused a drop in the iShares NASDAQ Biotechnology index (NASDAQ:IBB). According to a Wall Street Journal article, the index (which was up 30 percent on Thursday) fell by 1.9 percent the following day.
Promise in the pipeline
Biotech companies are highly dependent on the drugs they have in their pipelines: promising clinical trials can cause share prices to soar, but disappointing results often have an adverse effect. Reuters reported that Biogen's share price peaked in March at $475.98, when tests demonstrated that an experimental Alzheimer's treatment, aducanumab, slowed cognitive mental decline. In a 54-week experiment, positive results were seen in patients who received a 3-milligram dose of the drug, and even more pronounced results were witnessed in participants who received a 10-milligram dose.
A new Phase 1 trial was then initiated to test 6-milligram dosages, and results were expected to fall between the 3-milligram and 10-milligram dosages. However, the results of this trial, released last Wednesday, were mixed: the drug significantly reduced beta amyloid plague in the brain, but failed to demonstrate a statistically significant slow in mental decline.
Even so, Biogen CEO Dr. George Scangos remains hopeful about future clinical tests. In the company's Q2 report, he is quoted saying, "we are excited to report we are now actively recruiting for two global Phase 3 studies of aducanumab in patients with early Alzheimer's disease. We see aducanumab as a potentially transformational opportunity for Biogen, and for patients with this devastating disease."
Unexpected opportunity for investment?
At least some market watchers share his optimism about Biogen. Another Wall Street Journal article states that Deutsche Bank (NYSE:DB) analysts' estimate of aducanumab's ultimate potential for success remains the same, at 25 percent.
Furthermore, on Thursday, Forbes' Spencer Jakab gave a relatively positive assessment of Biogen's position in the biotech market. Concluding that the clinical results of the company's potential Alzheimer's drug are not "conclusively bad," he said that "any mild disappointment about Friday's results, could mean a rare thing for a biotechnology stock in this environment: a buying opportunity."
Investors will have to judge for themselves whether that assessment is correct or if now is the time to get away from Biogen. In any case, it will certainly be interesting to watch the company's next move.