5 Top NASDAQ Biotech Stocks Year-to-Date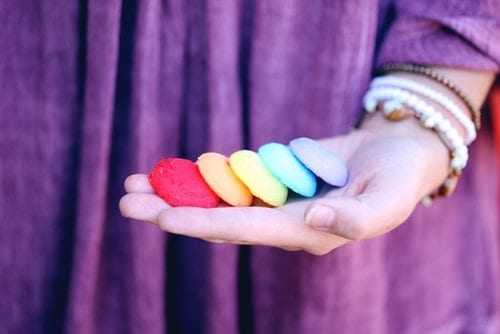 With the last quarter of the year underway, it means it's time to look back on the top-performing NASDAQ biotech stocks year-to-date.
Click here to read the latest top NASDAQ biotech stocks article.
It's been a bumpy ride so far this year for the NASDAQ Biotechnology Index (INDEXNASDAQ:NBI). It was at 3,061.26 points in January and reached a high of 3,614.15 points on April 2.
While the index has certainly had its share of ups and downs throughout the year, overall it has made a marginal gain — it was up 2.24 percent to 3,145.6 points as of early October.
According to a report from Technavio, the biotechnology market will grow at a compound annual growth rate of 7 percent between now and 2023 to reach a valuation of US$1.77 billion.
Driving that growth will be an increase in both cancer diagnoses and demand for alternative treatment options, among other things.
With Q3 2019 officially in the books, here the Investing News Network profiles the five top NASDAQ biotech stocks year-to-date. Data was compiled on October 7, 2019, using TradingView's stock screener, and all companies had market caps between US$50 million and US$500 million at that time.
1. Enlivex Therapeutics (NASDAQ:ENLV)
Market cap: US$261.99 million; current share price: US$9.58; year-to-date gain: 1,170.13 percent
Enlivex Therapeutics is developing products for cell immunotherapy. In particular, its Allocetra product can treat a range of conditions by using the body's mechanisms to rebuild immune balance.
The company currently has three clinical trials in different stages of development in its pipeline. The first is indicated for preventing post-bone marrow transplantation complications; it is in a Phase 2a trial, with Phase 2/3 set to begin in Q1 2020. The second is for prevention of cytokine storms and organ dysfunction in sepsis; it is currently in an ongoing Phase 1b trial with Phase 2 slated for the start of 2020. The third is for solid tumor immune checkpoint microenvironment modulating, which has completed pre-clinical trials with the company now looking for partners to begin a Phase 1 trial.
In August, Enlivex Therapeutics announced positive data from a review of its ongoing Phase 1b clinical trial for severe sepsis. According to the announcement, a safety committee recommended that patient enrolment continue with the addition of four more patients.
2. Provention Bio (NASDAQ:PRVB)
Market cap: US$335.7 million; current share price: US$7.18; year-to-date gain: 297.18 percent
Provention Bio's area of focus is developing products for immune-mediated diseases, such as autoimmune diseases, allergies and asthma.
Its pipeline includes candidates to treat type 1 diabetes, inflammatory bowel diseases, gluten-free diet non-responsive celiac disease, auto-antibody mediated diseases and acute coxsackie B virus.
During Q3, Provention Bio initiated a Phase 1b/2a clinical study to test its PRV-3279 treatment in lupus patients. The company anticipates it will read out data from part one of the study in H1 2020.
3. Durect (NASDAQ:DRRX)
Market cap: US$357.01 million; current share price: US$1.86; year-to-date gain: 283.98 percent
Durect is developing treatments based off of its epigenetic regulator program and drug delivery platforms. The company's lead candidate, DUR-928, is in a Phase 2 clinical development trial and has demonstrated its effectiveness in lipid homeostasis, inflammation and cell survival.
To date, more than 150 people have been dosed with DUR-928, which is currently in clinical trials for alcoholic hepatitis, nonalcoholic steatohepatitis and psoriasis.
In September, Durect announced positive data from its Phase 2a clinical trial of DUR-928 in patients with alcoholic hepatitis. Roughly 19 patients — 12 with severe alcoholic hepatitis and seven with moderate alcoholic hepatitis — were enrolled. According to the results, DUR-928 was tolerated in all patients with no adverse side effects.
4. Dyadic International (NASDAQ:DYAI)
Market cap: US$176.14 million; current share price: US$6.49; year-to-date gain: 247.62 percent
Dyadic International is leveraging its C1 expression platform to speed up the process of bringing vaccines and drugs to commercialization. Additionally, its C1 technology platform is a fungal expression system for gene discovery and development in addition to producing enzymes and other proteins.
The company's most notable Q3 announcement came in August, when it released its latest financial results. In the results, Dyadic International highlighted some of the milestones it reached, including uplisting to the NASDAQ and its addition to the Russell Microcap Index.
5. Curis (NASDAQ:CRIS)
Market cap: US$78.24 million; current share price: US$2.30; year-to-date gain: 245.12 percent
Curis develops treatments for cancer and has three drugs in development.
The first is fimepinostat, which is in a Phase 2 trial to treat patients with MYC-altered diffuse large B-cell lymphoma as well as a Phase 1 trial for patients with MYC-altered solid tumors. The second is CA-170, which is in a Phase 2 clinical trial in patients with solid tumors or lymphomas. The third is CA-4948, which is in a Phase 1 clinical trial in patients with non-Hodgkin's lymphoma.
Curis released its Q2 financial results in early August, highlighting results from its Phase 1 CA-4948 study, which showed a reduction in tumor and anti-cancer activity in multiple patients at different dose levels.
Don't forget to follow us @INN_LifeScience for real-time news updates!
Securities Disclosure: I, Jocelyn Aspa, hold no direct investment interest in any company mentioned in this article.