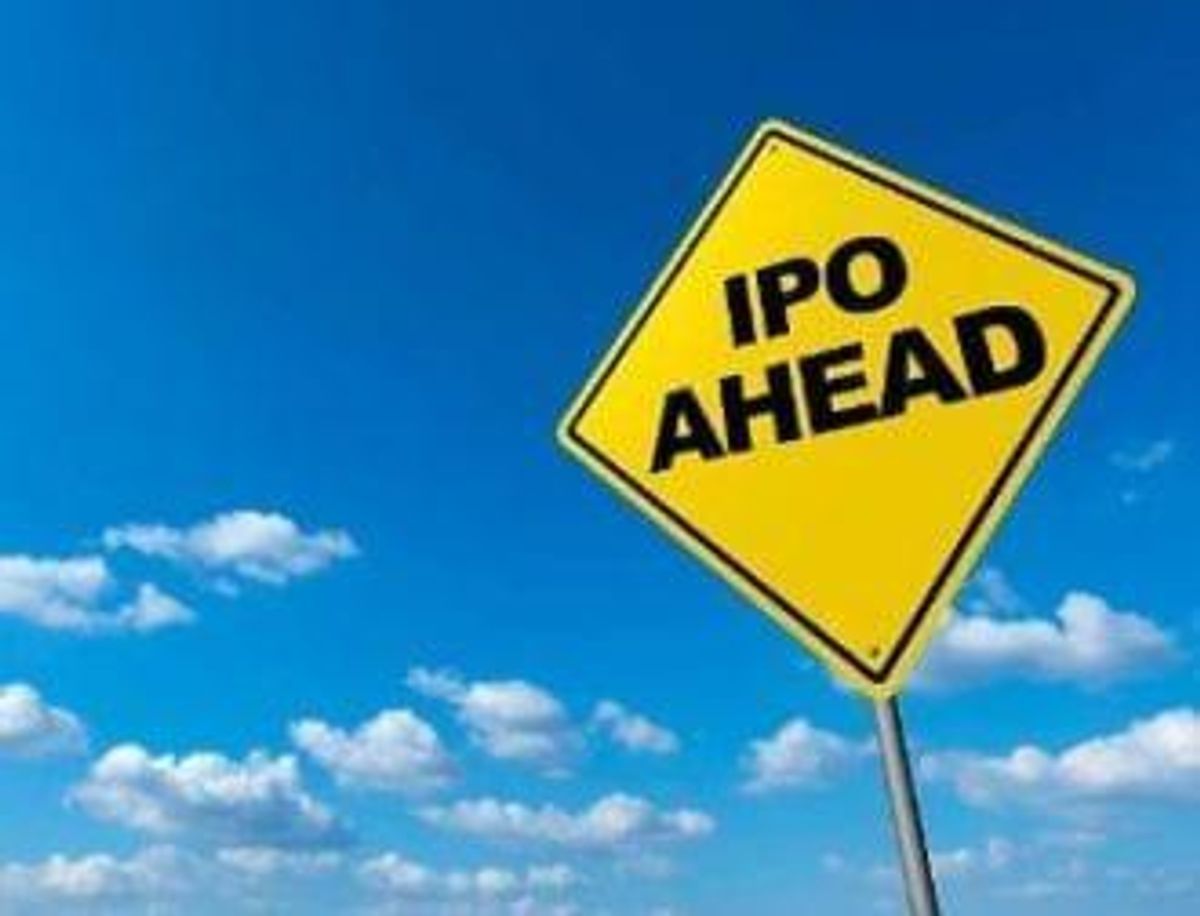 The marijuana sector in Canada is heating up, and publicly traded cannabis companies are performing well since entering the scene. Here's a brief overview of some of the top gainers.
Investopedia defines Initial Public Offerings (IPO) as the first time a company's stock enters the market and becomes available for anyone to buy. Prior to entering the stock market, a company is considered private. Understandably, when a company enters the market, it results in excitement amongst investors, depending on the company doing so.
With the medical cannabis sector in Canada heating up, the recent IPO craze has been running parallel with recreational use slated for legalization in July 2018, making it an exciting space for publicly traded cannabis companies.
Indeed, the cannabis market well-positioned to be an exciting space to be in. For example, the first marijuana ETF launched in April 2017 on the Toronto Stock Exchange through the Horizons Medical Marijuana Life Sciences (TSX:HMMJ).

While the Canadian market is embracing cannabis with open arms, the situation is different in the US. Despite its legalization in a number of states, cannabis-related products are
still illegal in the federal system
.
On that note, the Investing News Network (INN) profiles some public cannabis companies with the biggest percentage gains since their IPO filings, and a look at who has filed to go public. The data below was acquired through stock information on Google Finance and company press releases.
These numbers are up to date as of 3:00 p.m. EST. on May 4, 2017.
Here's a closer look at those publicly traded cannabis companies.
Canopy Growth (TSX:WEED)
The first on our list of publicly traded cannabis companies is Canopy Growth, who is the first Canadian marijuana company to surpass the $1 billion market cap. The company has received major buzz from investors as it was one of the first to receive official licensing from Health Canada. There are only 43 total licensed producers in Canada.
Since its upgrade from the TSX-Venture exchange to the TSX, Canopy was the only cannabis-related stock on the TSX until another member of the IPO boom was added.
Year-to-date, the company's stocks have increased 0.66 percent to $9.20. Thanks to the acquisitions of Tweed, Bedrocan, and Mettrum Health, Canopy crossed the $1 billion market cap line.
Since going public on June 27, 2016, Canopy's low-to-high gains total 1,0246.15 percent, with its highest trading date on November 15,  2016 when it reached $13.45.
Aphria (TSX:APH)
Aphria upgraded from the TSXXV and joined Canopy on the TSX on March 23, of this year.
Since the company's promotion, its share price has increase 4.48 percent to $6.53.
Aprhia launched on the TSXV on December 8, 2014, then priced at $1.10. The company's low-to-high gains total 669 percent, with its biggest trading day on April 10, 2017 when it reached $8.46.
On April 20, the company announced it had  raised $100 million for funding of continued expansion for a production facility.  Of that amount, $75 million was a bought equity financing, while the remaining totaled a  loan with the WFCU Credit Union. As noted by the release, that money is going towards securing Aphria's expansion of production facilities.

Aurora Cannabis (TSXV:ACB)
On the much celebrated date of 4/20,  Aurora used that opportunity to announce it started selling ingestible cannabis oils thanks to a recent partnership with Radient Technologies (CVE:RTI).
Prior to that, the company announced that its  American stocks will be upgrading to the OTCQX market under the ABFF symbol.
As reported by Cantech Letter, Aurora closed its first day on the TSXV in October 2016 at 1.78.  This represents an 83.15 percent gain to its highest trading day on November 18, 2016, when it reached $3.26.
Year-to-date Aurora has seen a 19.13 percent increase to $2.74. In early 2017, the company completed a private placement deal for $75 million.

Supreme Pharmaceuticals (CNSX:SL)
Supreme received conditional approval to be listed on the TSXV in early April. CEO John Fowler said the move would prepare the company for the next steps in the development of their cannabis business. The company expects the approval process to wrap up by mid-May.
Based on the company's stock information, since its first day of trading at $0.25, Supreme's low-to-high increase totals 696 percent, with its highest trading day on November 18, 2016 at $1.99.
Year-to-date, the company's share price has gone down 5.06 percent to $1.52.
In 2016,  the company finished a private placement for $55 million, which will be used to expand its hybrid greenhouse facility in Ontario.
OrganiGram (TSXV:OGI)
Through a reverse takeover,  OriganiGram joined the TSXV on August 29, 2014 and closed its first day at$2.25. From then, up until its highest trading day on November 18, 2016 to$3.70, OrganiGram's shares saw a 64.44 percent increase.
However, year-to-date OrganiGram's shares have declined marginally by 1.03 percent to $2.87.
The company claims to grow its own product organically (hence the name), which the company describes as meaning "more care, more testing, more rules." In addition to its cannabis products, the company also offers a variety of vaporizers.
The company is seeking to acquire Trauma Healing Centers.
"THC's commitment to client care, specifically within the veteran community, is aligned with our client care commitment as part of our Canada's Safest Cannabis initiatives," Greg Engel, OrganiGram's CEO said.
On that note, OrganiGram has been hit with a class action lawsuit from customers claiming damages from the banned pesticides found on the cannabis product. Earlier this year the company issued a recall based on this pesticide discovery
The CBC reported lawyers in the lawsuit have received "hundreds of calls" from consumers about the potential impact on their health.
"The Health Canada recall said dried marijuana and cannabis oil tested positive for low levels of myclobutanil and bifenazate," reported CityNews.
OrganiGram issued a statement saying they would defend themselves relating to any recall incident.
Hydropothecary (TSXV:THCX)
One of the newest players to join the TSXV, by way of a reverse takeover, is  Hydropothecary. The company joined the stock market on March 21, 2017. Hydropothecary closed its first day at $1.55, while its highest trading day so far was April 11, 2017 when the company's stock reached $2.79, representing an 80 percent increase since its launch.
Hydropothecary is the only Quebec-based producer officially licensed by Health Canada. The company received a license to sell cannabis oils last year – and said it plans to begin sales in the late spring of this year.
Despite wanting to go public prior to entering the market based, the company finally did so when marijuana legalization was announced in Canada.
"We really decided to do it because of our forecasting for the legalization of a recreational market," Sebastien St. Louis, the company's CEO, told the Financial Post.
Next cannabis IPOs?
Aaron Salz, founder, and CEO of Stoic Advisory and advisor for the cannabis market tweeted at the beginning of the year some of the licensed producers he thinks would be going public during 2017. Among those, he included ABcann Global, which The Seed Investor also suggested could be moving forward with a future IPO.
LPs going public in 2017: MedReleaf, ABcann, TGOD, WeedMD, CannTrust, MariCann, United Greeneries (HVST), Hydropothecary #GetReady#ACMPR

— Aaron Salz (@StoicAdvisory) January 25, 2017

MedReleaf has announced their intention to go public, although the share price and the number of shares haven't been revealed just yet.
Did we miss a marijuana IPO that's filed to go public? Let us know in the comments? And don't forget to follow us @INN_LifeScience for real-time news updates!
Securities Disclosure: I, Bryan Mc Govern, hold no direct investment interest in any company mentioned in this article.
Editorial Disclosure: ABcann Global and Mettrum Health is a client of the Investing News Network. This article is not paid-for content.

Investing News Network websites or approved third-party tools use cookies. Please refer to the  cookie policy for collected data, privacy and GDPR compliance. By continuing to browse the site, you agree to our use of cookies.