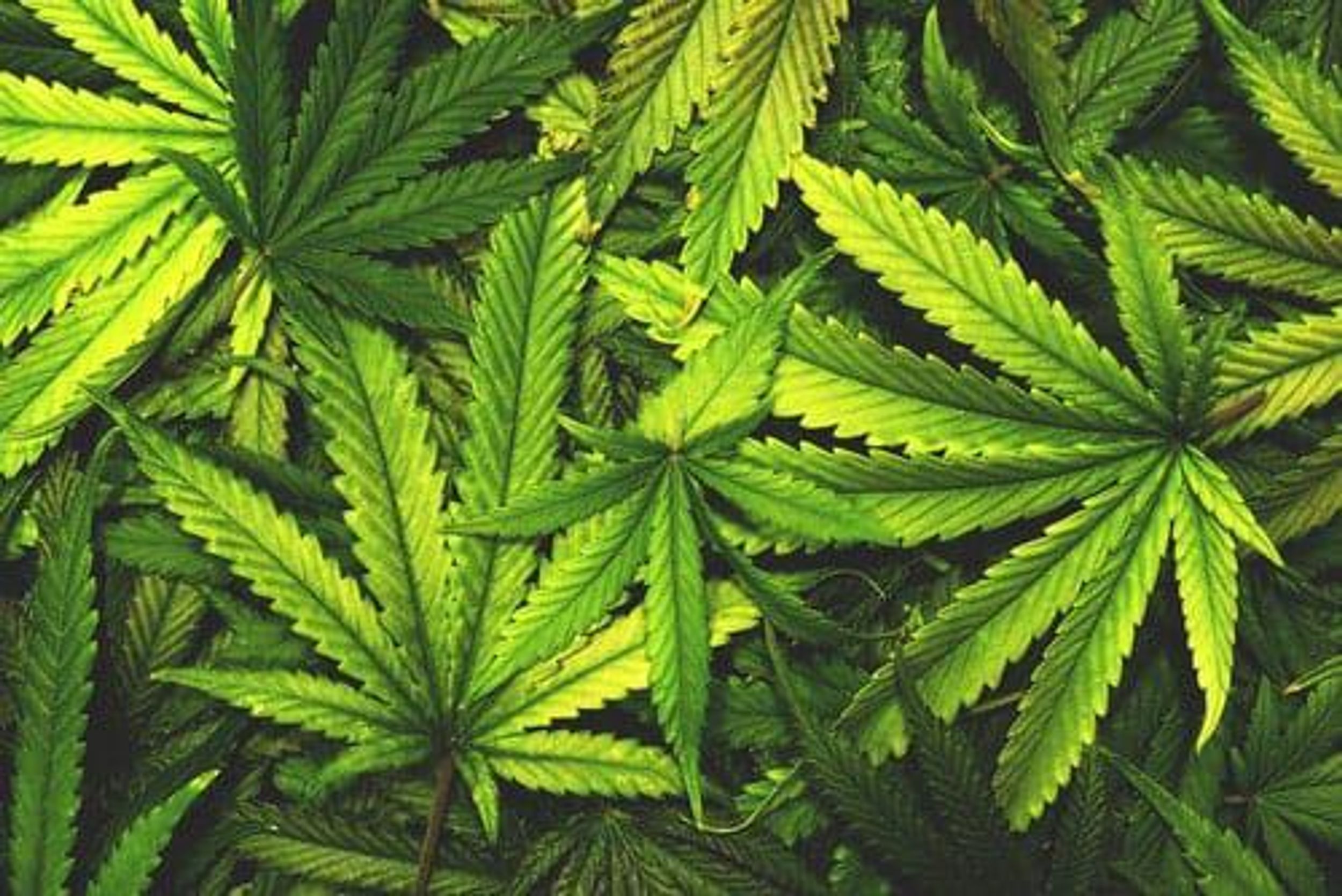 CEO Greg Engel discusses how Organigram's new deal with British American Tobacco could help the firm pursue the American market.
After securing a key relationship with a top tobacco maker, CEO Greg Engel says Organigram Holdings (NASDAQ:OGI,TSX:OGI) is ready to pursue the US cannabis market.
Last Thursday (March 11), the Canadian cannabis producer made headlines by confirming a C$221 million strategic investment from British American Tobacco (BAT) (NYSE:BTI,LSE:BATS).
The two will also collaborate on product formulations while sharing data and methods. As part of their new collaboration, a research and development hub will be set up to focus on formulation fine tuning.
The money comes with few restrictions, except for a dedicated amount of around C$30 million to be used for what's known as the "Center of Excellence," the place the two companies will work on developing novel products. Engel said the rest of the sum can be used for working capital, and will put Organigram in a good position to leverage a strategy within Canada and internationally, primarily the US.
The Investing News Network (INN) caught up with Engel following the vital deal announcement to learn more about the immediate impact for Organigram and how Engel envisions this business relationship with BAT shaping up. Read on to learn what he said.
The following interview has been edited for clarity and brevity.
INN: Greg, this collaboration represents a landmark agreement for Organigram, and it goes to show the evolution of the cannabis industry at large within these past few years. Could you tell me about the origins of the conversations between Organigram and BAT, as well as how critical is it for Organigram to have secured this deal right now?
Greg Engel: It's certainly been a significant number of months and has been an ongoing process. It was made a little bit more challenging certainly by COVID-19 and a lack of ability to actually meet face to face in person or do site tours at our facility. We did still end up doing them virtually.
I think it's important to put (this in) perspective for us. I've been CEO of the company for four years, and over that time we've been actively looking for a strategic relationship that could bring a lot to the company. In the past, we've had discussions with a number of different companies in different verticals: consumer packaged goods (CPG) and alcohol.
What really excited us about BAT as a strategic investor, and how we're approaching this, is that the two companies are very aligned in terms of innovation and product development. Both parties are bringing intellectual property to the product collaboration. The goal is to continue to create innovative new products that are going to change the whole experience for the cannabis consumer. And whether it's CBD or THC in the future, that's been the focus.
At the end of the day, that relationship brings three key things:
One is a significant capital injection from a strategic investor, which will allow us in the future, as we develop new products, to look to not only bring those products to market in Canada, but to look at other markets, like the US and internationally.
Secondly, this Center of Excellence that we're working on together is going to be a combination of existing research and development staff at Organigram and BAT, as well as hiring new people. That focus is really on oral and vapor cannabis delivery.
The third thing is we do gain the value of the strategic investor from the perspective of they have two board nominees, and one has already been filled by Jeyan Heper, who has extensive commercial experience for over 20 years.
We're really excited about moving forward on this collaboration.
INN: I was struck by your comment about how selective Organigram has been when it comes to finding the right company to align with and obtain an investment like this one. Was there a specific factor that helped solidify this transaction?
Also, besides the COVID-19 complications, I'm wondering if there's been any sort of hesitancy to sign onto a deal like this one based on the way some other deals have gone down between big-name CPG corporations and Canadian cannabis players?
GE: For us the whole focus is to say this isn't just a strategic investment, this is about creating, innovating and developing new products or the next version of products. Both companies have contributed intellectual property to this collaboration. That's a big part of why this was the right agreement for us and I think that played a key role.
When you look at how the Center of Excellence is going to operate, it really is going to be developing these products and undergoing rigorous testing. There's kind of an ethos there or a culture within both companies that is very focused on quality, innovation, new products and consumer health and safety at the end of the day.
INN: Before I ask you more specifically about the US market strategy, I'm very curious about the recent shift in the way Canadian cannabis companies talk about the US. The industry has latched onto trends and topics such as the path to Canadian legalization, Cannabis 2.0 products, international ventures and now it seems the US is becoming that hot talking point.
How much of your day-to-day time is spent evaluating the US and its long-term impact for the cannabis industry? How much of that is dominating the headspace for the Canadian cannabis space in general?
GE: For the last couple years we have spent a significant amount of time looking at the US. We have an agreement with the Green Solution, which is part of Columbia Care (CSE:CCHW,NEO:CCHW,OTCQX:CCHWF). That was an intellectual property agreement in the early days for Organigram. For Organigram, we were looking to learn from them and get market insights, both on the recreational market and to prepare for Cannabis 2.0 products. Through them we've actually learned a lot about the US market.
It's hard to say how much time, but it's certainly top of mind. There's some hurdles though, right? I mean, we're not in a position today, because of the legal and regulatory restrictions on the THC side, to look to imminently enter that business.
On the CBD side we could, and I think part of our rationale for finding this strategic investor and working on this collaboration is that it will allow us to develop products we feel will be more advanced and undergo more rigorous testing than a lot of the products that are out in the market.
Editor's note: Organigram's deal with the Green Solution was announced in September 2016. Columbia Care closed its acquisition of the Green Solution in 2020.
INN: Let's dive deeper into the US cannabis market. There's been a transition in the way this segment is understood in relation to Canadian companies and the way the US-based operators are valued through the open market.
When you look at the US, you already highlighted some of the ways this deal benefits your company in relation to that territory, but I'm wondering if you could expand on the general vision you have for this market and its relationship to Organigram? What are your priorities in the US, and what do you think of the general approach of Canadian cannabis operators pursuing entryways into the US?
GE: If you look at how that market is going to evolve, it more than likely could evolve in stages. You're going to see potentially the MORE Act and the SAFE Banking Act both pass; you (could) see the shift in banking regulations, and then that would move to allow NASDAQ, NYSE, TSX, TSXV companies to invest in US companies. And I think that's going to happen over time. Early indications, certainly for the current administration, is that it may move in steps.
When we look at the market, I think today what you have is a very fragmented US market where you have multi-state operators, but they're siloed within each state. They may be vertically integrated, but in the future is that the model that's going to work and is going to be required? If you have federal legalization and there's an ability to move products across state borders, being vertically integrated with any one state is not going to be advantageous.
As we look to enter the US with this agreement, both companies are in a position to commercialize any and all the products we developed through this collaboration. This is a perpetual royalty-free basis for us.
We can enter directly, we can find a contract manufacturer to produce for us in the US. There are some potential licensing opportunities as well — those do have some restrictions on them, but certainly there's a lot of different ways that we could enter the marketplace in the US.
We could look at, and we certainly have spent a lot of time looking at, CBD companies today, and (it is about) determining whether or not that would be the best approach. Do we potentially acquire or invest in a CBD company today as a way to get in the market? That still hasn't been determined if that's the direction we would go or not.
INN: As a last thing, would you be able to expand on the initial response you have seen so far to this announcement in regards to your investors and the market at large?
GE: We had an investor call (on March 11) and we had a number of analysts come out with support. We've had some upgrades on the company as a result of this deal. The initial response has been very positive in terms of, from a capitalization perspective it certainly elevates us and gives more certainty around our position.
There's a lot of interest and excitement about where this can go in the future. We're focusing on fundamentals and building for the long term here, and I think that's what has spurred people's interest.
Don't forget to follow us @INN_Cannabis for real-time news updates!
Securities Disclosure: I, Bryan Mc Govern, hold no direct investment interest in any company mentioned in this article.
Editorial Disclosure: The Investing News Network does not guarantee the accuracy or thoroughness of the information reported in the interviews it conducts. The opinions expressed in these interviews do not reflect the opinions of the Investing News Network and do not constitute investment advice. All readers are encouraged to perform their own due diligence.
Featured
Investing News Network websites or approved third-party tools use cookies. Please refer to the  cookie policy for collected data, privacy and GDPR compliance. By continuing to browse the site, you agree to our use of cookies.