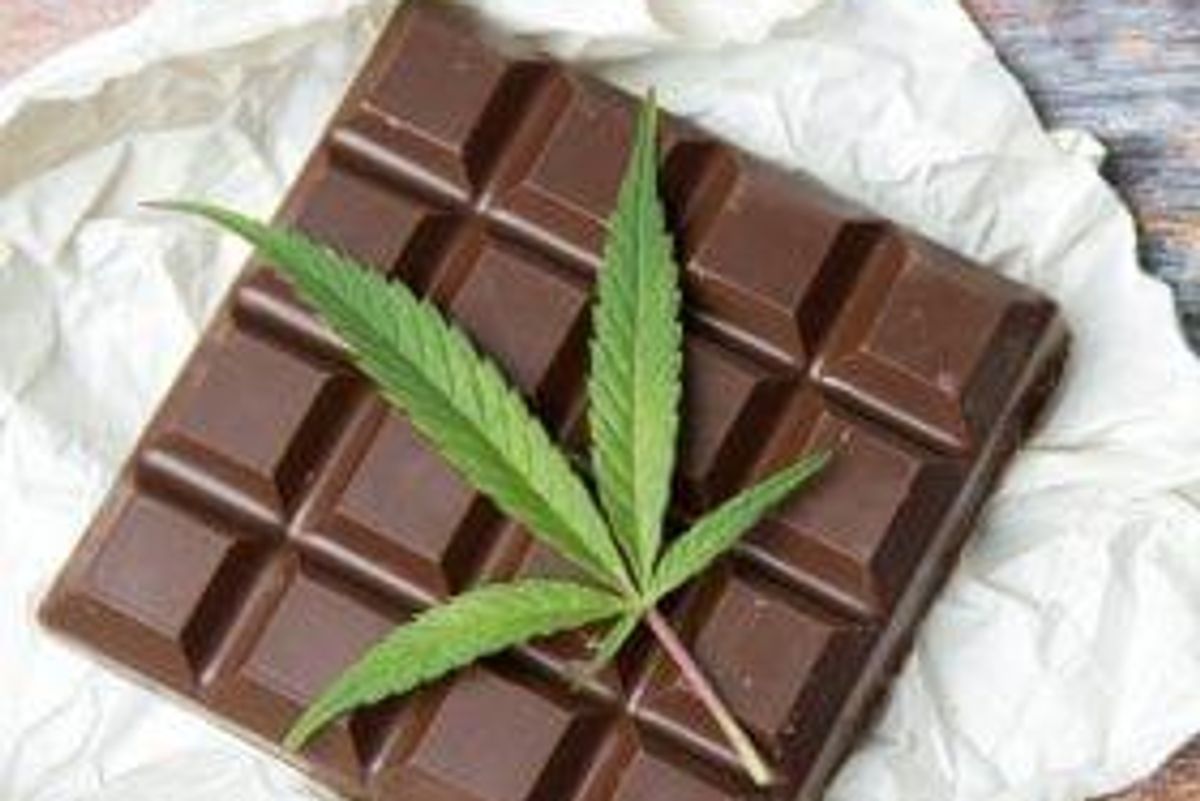 Biotechnology has the answer for healthy, better tasting medical cannabis edibles
High up on the top shelf of the old corner-store candy shop where you'd idle over your favorites―Wonka Sweetarts, Atomic Fireballs, Curley Wurleys, Big League Chew―not caring, nor should you have, that you'd smashed your piggy bank just for a taste of the sweet sugar that would launch you into a euphoric sugar high. The 60s and 70s were more forgiving on the impact sugar has on our health; but today millions of people feel the effects that sugar had on an entire generation.
The sugar industry and brands profited while obesity and diabetes grew (29 million Americans suffer from diabetes today, and an astounding 32 percent of Americans are obese). Today's cannabis industry, one of the newest and fastest growing, relies heavily on the use of sugar in, coincidently, their fastest growing product: edibles.
Still in its infancy and growing fast, cannabis edible producers are at a fork in the road. Very soon, if not already, they'll be forced to follow a similar pattern that the likes of Coca-Cola, Pepsi and Wrigley adhered to decades ago by eliminating sugar, or offering sugar-free alternatives.
"The cannabis industry has a taste problem," says Chris Bunka, CEO of Lexaria Bioscience (CSE:LXX, OTCQB:LXRP) , a health company developing technology that will help producers mask the taste of cannabis without the use of sugar. "Companies load up edibles with sugar to mask the flavor. Medical patients do not want 800 calories a day of sweetened cannabis products. They need more healthy ways of transmitting cannabis into the bloodstream."
Today, sugar-free products are commonplace. Even beer drinkers have a sugar-free option, Stepa, a Belgian beer that with its 11 percent taste rating certainly leaves room for improvement. Light beer has significantly less sugar than regular beer, and in the US, it dominates sales with Bud Light, Coors Light and Miller Lite leading all domestic beer brand sales in 2017. While food and drink brands have figured out how to maintain quality of taste by using artificial sweeteners, cannabis producers face a challenge that concerns the loss of benefits that cannabis products contain.
"Currently, stripping out the taste of cannabis weakens the benefits of the product," explains John Docherty, President of Lexaria. "Many manufacturers remove elements of the cannabis oil extracts in an effort to eliminate the strong flavor before integrating the adulterated, or diluted, oil into the edible."
Docherty continues: "While this can certainly lend to flavor improvements, leading edge medical research and cannabis experts would argue that the full medical benefits of the plant can only be attained in its whole form."
But there is a fix.
How to Make Sugar-Free Cannabis Edibles
"Technologies that employ long-chain fatty acid molecular transformation of the active substance in cannabis are designed to integrate whole plant extracts into edibles without unwanted flavors, or unwanted sweeteners," explains Doherty.
Lexaria's technology masks the strong taste inherent in cannabis edibles by placing the active cannabinoids inside fatty acids which prevents them from being drawn to the tongue's bitter taste receptors. The technology eliminates the need for sugar additives, resulting in a better tasting and healthier cannabis edible that's integral in attracting new medical cannabis users.
"Although experienced cannabis users enjoy the flavor profile of edibles, most new users and the overwhelmingly largest potential slice of new market belongs to people who will use cannabis products more gingerly," says Bunka. "The huge market potential of new and future users will be exploited by low-calorie products that taste similar to the food they are infused with. The largest segment of growth going forward will be in low-calorie, good tasting cannabis edibles."
This technology has many additional benefits including drastically improved absorption rates and decreasing the time it takes for effects to kick in.
A Market High on Edibles
Total current sales of cannabis are at $6.9 billion, a 30 percent increase year-over-year, with an estimated 40-60 percent of that number coming from edibles. Sales in Colorado doubled from $90.41 million to $189.9 million over the most recent two-year period (2014-2016), and they also outgrew plant-based cannabis sales five-fold―53 percent compared to 11 percent year-over-year. Growth of edibles in Washington increased 121 percent in 2016 from the previous year.
In total, legal cannabis sales in the US and Canada are projected to reach $21.6 billion by 2021, growth that is large and fast was last seen during the dot-com era.
Market Potential
The latest data puts the projected growth of the global sugar-free foods market at a CAGR of 10.16 percent from 2017 to 2021, according to research firm "Research and Markets".
One driver in the market is a shift toward healthy snacks and beverages. Most consumers now check the ingredients label before purchasing any food or beverage product, specifically, consumers who are conscious of their amount of sugar intake. Higher disposable income has further contributed to this shift, as consumers now can afford to spend more on expensive sugar substitutes, and alternative, sugar-free products that are priced higher than their sugary counterparts.
Coupled with the growth in the cannabis edible market, investors would be smart to pay attention to these trends.
This INNspired article is sponsored by Lexaria Bioscience (CSE:LXX,OCTQX:LXRP). The article was written according to INN editorial standards to educate investors.
LEXX:ARC
Investing News Network websites or approved third-party tools use cookies. Please refer to the cookie policy for collected data, privacy and GDPR compliance. By continuing to browse the site, you agree to our use of cookies.