Investing in Cannabis 2016: Legalization and FDA Approvals to Revolutionize the Market
Sep. 01, 2016 04:00PM PST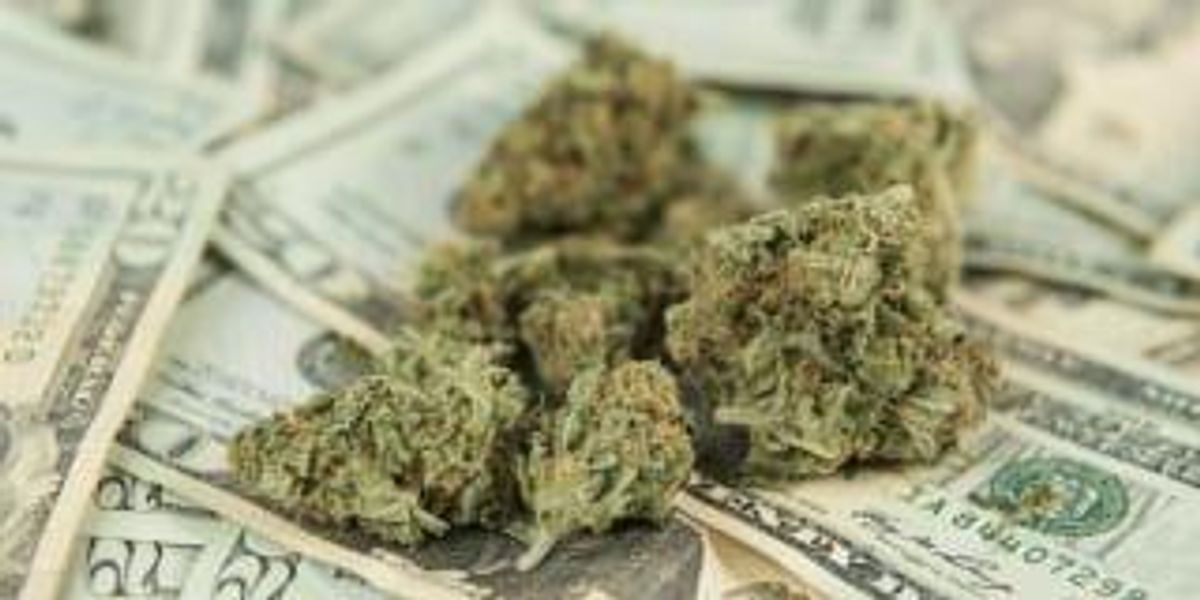 Cannabis legalization in Canada and upcoming FDA clinical testing results could make 2016 the ideal time for investing in cannabis.
The cannabis market has come a long way in recent years. While marijuana is still considered a Schedule 1 drug under the Controlled Substances Act, the US has allowed patients with a variety of medical conditions to smoke marijuana in 23 states since 1996, and more states have moved to legalize both medical and recreational cannabis.
Alaska became the third state to allow individuals to grow, smoke and possess cannabis for recreational use, while Oregon became the fourth in July 2015. There have also been initiatives in the medical cannabis space, with both Texas and Georgia signing bills last year to legalize low-THC cannabis oil for the treatment of epilepsy and other chronic diseases.
Up north, Canada's cannabis market had a major win in 2015 when the Liberal government won the federal election on October 19, 2015. Since the start of his electoral campaign, Justin Trudeau, the country's elected prime minister, has made it clear that he will make legalizing marijuana across Canada a priority — he told CTV News  that, if elected, he would begin working to regulate and legalize marijuana "right away."
Canadian election results boost cannabis market
Unsurprisingly, many Canadian cannabis stocks reacted favorably to Trudeau's election, with gainers including Canopy Growth (TSXV:CGC), an authorized licensed producer under Health Canada's Marihuana for Medical Purposes Regulations. Canopy CEO Bruce Linton told the Investing News Network (INN) that the election was an important milestone for the industry as it's put legalization front and center and created dialogue about the fact that cannabis is a commonplace product.
Canopy's share price surpassed the $2 mark around the time of the election and has continued to increase. "Within a week or so of the election, we traded up as high as $3.65, which took our market cap in excess of $300 million. It has drifted down a little bit, but we are still north of a $200-million market cap and trading huge volumes," Linton said. "It is a highly liquid stock in part because there has been a lot more focus on the stock given the election. That whole campaign and the conclusion of it really did put a platform in place for our next two or three years."
The company has also seen massive growth in 2015 overall. Prior the the election, Canopy, formerly known as Tweed Marijuana, acquired Bedrocan Cannabis in an all-stock transaction. At the same time, the company announced Q1 revenues of $1.7 million, the first publicly announced million-dollar quarter in the sector.
"Having the two dominant brands that defined who we were when the election occurred, there is a reason our companies had the primary trade, and it is because we have the best medical position and the best recreational position," Linton said.
Canopy reported revenues of $7.0 million, a 300 percent increase over the three months ended June 30, 2015 and a 39 percent increase over fourth quarter fiscal year 2016.

Overcrowding in 2015
Speaking to INN, Technical420 founder Michael Berger agreed that the Canadian election was a major cannabis space catalyst in 2015, but said that the industry also had a rough time due to the influx of companies to the space since 2014.
"There are currently too many stocks out there, with over 300 companies available for investment, and I would say 80 to 90 percent will not be around during the next two years," he said. "One thing that it has really done to the market it spread out the capital among way too many companies. In early 2014 you maybe had 40 to 50 companies, and now that there are 300 the money is spread very thinly. It has been really tough for these companies to grow from a stock appreciation perspective. I definitely see a shakeout coming, it's only a matter of time."
Even so, he emphasized that there are a lot of legitimate companies out there. He said that in the fourth quarter of this year, securities analysts for penny stocks began pressuring investment firms to look out for penny stock fraud and to restrict trading in Canada securities, which "is going to be a headwind for a lot of the companies, but will also help with the shakeout process."
Linton also spoke to the number of companies in the space, commenting, "the nice part is that there are a lot of companies popping up that wish to be in the business, but there are still currently a total of 26 licences issued in Canada, and we have four of them. There are only a handful of legitimate-quality companies."
Changes in 2016
Moving forward, many will no doubt be eyeing Trudeau's next moves toward cannabis legalization in Canada; the results of the US presidential election will also likely have a huge effect on the industry. Indeed, Berger thinks that the election is going to be a catalyst for legalization, and noted that a number of swing states have legalized some form of marijuana, while quite a few states are going to put recreational or medical marijuana on their ballots. 
Another major catalyst for the cannabis industry in 2016 will be test results from GW Pharmaceuticals (NASDAQ:GWPH), which currently has three different drugs in the Stage 3 FDA testing phase. Those include Epidiolex for the treatment of Lennox-Gastaut syndrome, a rare and severe form of childhood-onset epilepsy, and Epidiolex for Dravet syndrome.
"Once one of these makes it through … it will change how the FDA and DEA view cannabis because they simply cannot pretend that there aren't medical benefits associated with cannabis," Berger explained. "So this will be a huge industry for the whole market in the short term."
As of August 2016, GW has reported two positive Phase 3 trials for Epidiolex. The company is also on track for its NDAfor both Dravet and LGS indications, slated for H1 2017 submission.
Berger also noted Canopy Growth and Aurora Cannabis (CSE:ACB) as two companies of interest. He referred to Canopy as one of the best long-term investments and praised Aurora for its brand new, state-of-the-art facility. Aurora is licensed for both marijuana cultivation and sale under Health Canada's Marihuana for Medical Purposes Regulations.
This is an updated version of an article first published on Dec 9, 2015 on Cannabis Investing News.
Securities Disclosure: I, Kristen Moran, hold no direct investment interest in any company mentioned in this article.
Related reading: 
Canadian Cannabis Stocks Rise on Election Results
Legal Cannabis Stocks in North America
How to Invest in Medical Cannabis
Investing News Network websites or approved third-party tools use cookies. Please refer to the cookie policy for collected data, privacy and GDPR compliance. By continuing to browse the site, you agree to our use of cookies.