FinCanna's Flagship Investment, Cultivation Technologies, Begins Operations with One of California's First Permitted Solvent Extraction Facilities for Medical Cannabis
Sep. 12, 2017 12:54PM PST
Cannabis Investing News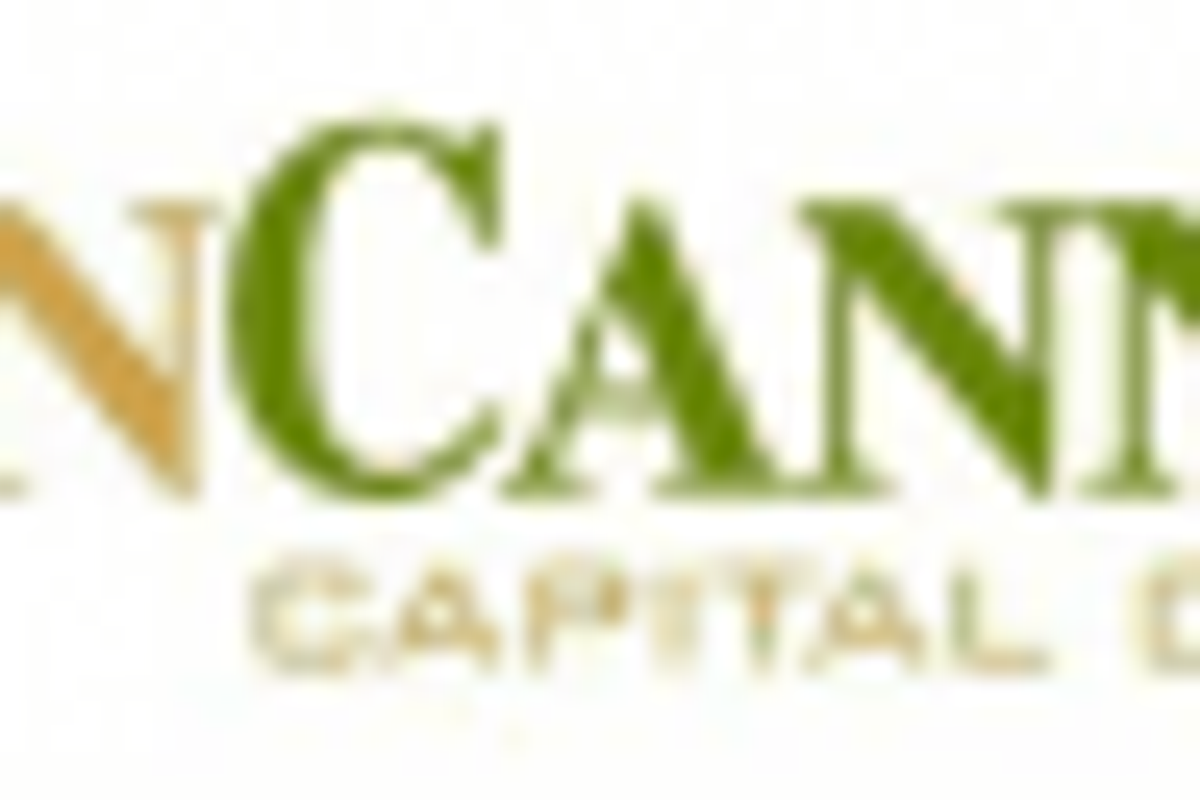 FinCanna Capital Corp., the royalty investment company for licensed medical cannabis, and Astar Minerals Ltd. (TSX VENTURE: TAR) reports that FinCanna's flagship investment, Cultivation Technologies, Inc. (CTI), has begun operations in Coachella, California with one of the state's first permitted solvent extraction facilities for medical cannabis. CTI established the medical cannabis extraction lab as an interim facility …
FinCanna Capital Corp
., the royalty investment company for licensed medical cannabis, and 
Astar Minerals Ltd
. (TSX VENTURE: 
TAR
) reports that FinCanna's flagship investment, Cultivation Technologies, Inc. (CTI), has begun operations in Coachella, California with one of the state's first permitted solvent extraction facilities for medical cannabis.
CTI established the medical cannabis extraction lab as an interim facility in accordance with its conditional use permit in Coachella. The lab will remain in operation during the construction of the full 6-acre medical cannabis campus planned for the site.
CTI reported that its extraction tenant, Not My Extracts
, 
is now producing raw oil, various concentrates and other medical cannabis products for leading brands, including Living Extracts™ (a featured brand on 
WeedMaps
®) and CTI's first exclusive brand, 
Coachella Premium
™. Not My Extracts is also providing extraction-as-a-service.
CTI, an emerging leader in medical cannabis infrastructure, genetics, technology, and branding, has enabled Not My Extracts' operations by providing access to a fully-permitted facility, operating capital and equipment financing. CTI is contracted to receives fees from Not My Extracts in exchange for its support, as well as licensing fees for production of CTI brands.
"After months of development and working closely with local government leaders, CTI has now officially entered its operational phase with a very capable producer," said CTI co-founder and chief strategy officer, Justin Beck, in a press release CTI issued today. "The opening of this facility enables the commercialization of Coachella Premium, CTI's exclusive ultra-premium medical cannabis brand."
According to CTI, Not My Extracts is now positioned to become a leading white-label producer for brands throughout California, most of which do not have access to compliant production. Select medical cannabis brands produced at the CTI Coachella campus will be able to leverage an integrated production, marketing, and distribution platform as part of operational collaborations with Not My Extracts.
"CTI has quickly become a leader in California's cannabis industry with its extraordinary leadership team and successful legislative efforts," said Christopher Thayer, founder of Not My Extracts. "We couldn't have chosen a better partner for this endeavor."
"We would also like to thank the City of Coachella and Riverside Fire Department for their diligence and support," added Thayer. "We look forward to serving the immediate and future needs for leading brands in California including Coachella Premium."
While the lab is among the first medical cannabis solvent extraction facilities to be legally permitted in California, CTI believes it to be the first such facility to conform to California's 
AB 2679
, a key CTI-sponsored legislation passed in 2016 allowing locally-permitted extraction labs to operate legally.
"We've been impressed by the tremendous progress CTI has been making in terms of both operational development and organization of an exceptional 
management team
 and 
board of directors
," said Andriyko Herchak, president and CEO of FinCanna Capital. "Their efforts have culminated in today's major milestone, which is paving the way toward future growth and expansion as a leader in California's medical cannabis industry."
About Cultivation Technologies

Cultivation Technologies, Inc. provides infrastructure, genetics, technology, and branding to the legal medical cannabis industry. The first major project for the company is in Coachella, California, which will span 6-acres featuring cultivation centers, manufacturing facilities, a testing lab, a distribution hub, and a centralized processing center. For more information, visit 
www.CultivationTech.com
.
About Not My Extracts

Not My Extracts is a California non-profit mutual benefit corporation formed under "collective law," a requirement for legal operations in 2017. Pursuant to 
AB 2679
, all volatile solvent extraction is conducted within closed-looped systems with engineer-certified equipment and fire department approvals, among other requirements.
About FinCanna Capital Corp.

FinCanna, is a royalty investment company for licensed medical cannabis, with a focus on California. FinCanna, led by a team of finance and industry experts is building its portfolio of investments in scalable, best-in-class projects. FinCanna's flagship investment is with Cultivation Technologies, Inc. (CTI) to provide funding for its fully-entitled, large-scale indoor medical cannabis facility to be developed in Coachella, Southern California. This Coachella Campus will be a state-of-the-art facility that will include cultivation, extraction, manufacturing, testing and distribution. For additional information visit 
www.fincannacapital.com
.
FinCanna and Astar entered into a binding agreement on July 13, 2017, pursuant to which Astar will acquire all of the issued and outstanding common shares of FinCanna on a one for one basis (the "Transaction").
All trademarks in this press release are the exclusive property of their respective owners.
Neither the TSX Venture Exchange or the CSE in any way passed upon the merits of the Transaction and has neither approved nor disapproved the contents of this news release.This news release does not constitute an offer to sell or a solicitation of an offer to sell any of the securities in the United States. The securities have not been and will not be registered under the United States Securities Act of 1933, as amended (the "U.S. Securities Act") or any state securities laws and may not be offered or sold within the United States or to U.S. Persons unless registered under the U.S. Securities Act and applicable state securities laws or an exemption from such registration is available.All information contained in this news release with respect to Astar and FinCanna was supplied by the parties, respectively, for inclusion herein, and each parties' directors and officers have relied on the other party for any information concerning such party.
Forward-Looking Information

This news release contains forward-looking information based on current expectations. Statements about, among other things, the closing of the Transaction and the future business plans and prospects of CTI are forward looking information. These statements should not be read as guarantees of future performance or results. Such statements involve known and unknown risks, uncertainties and other factors that may cause actual results, performance or achievements to be materially different from those implied by such statements. Such factors include, but are not limited to: the parties' ability to satisfy various closing conditions of the Transaction, including receipt of all regulatory and shareholder approvals and the ability of CTI to execute on its current business plan. Although such statements are based on management's reasonable assumptions at the date such statements are made, there can be no assurance that the Transaction will occur or that, or if the Transaction does occur, it will be completed on the terms described above and that such forward-looking information will prove to be accurate, as actual results and future events could differ materially from those anticipated in such forward-looking information. Accordingly, readers should not place undue reliance on the forward-looking information. Astar and FinCanna assume no responsibility to update or revise forward-looking information to reflect new events or circumstances unless required by applicable law.
Investing News Network websites or approved third-party tools use cookies. Please refer to the cookie policy for collected data, privacy and GDPR compliance. By continuing to browse the site, you agree to our use of cookies.