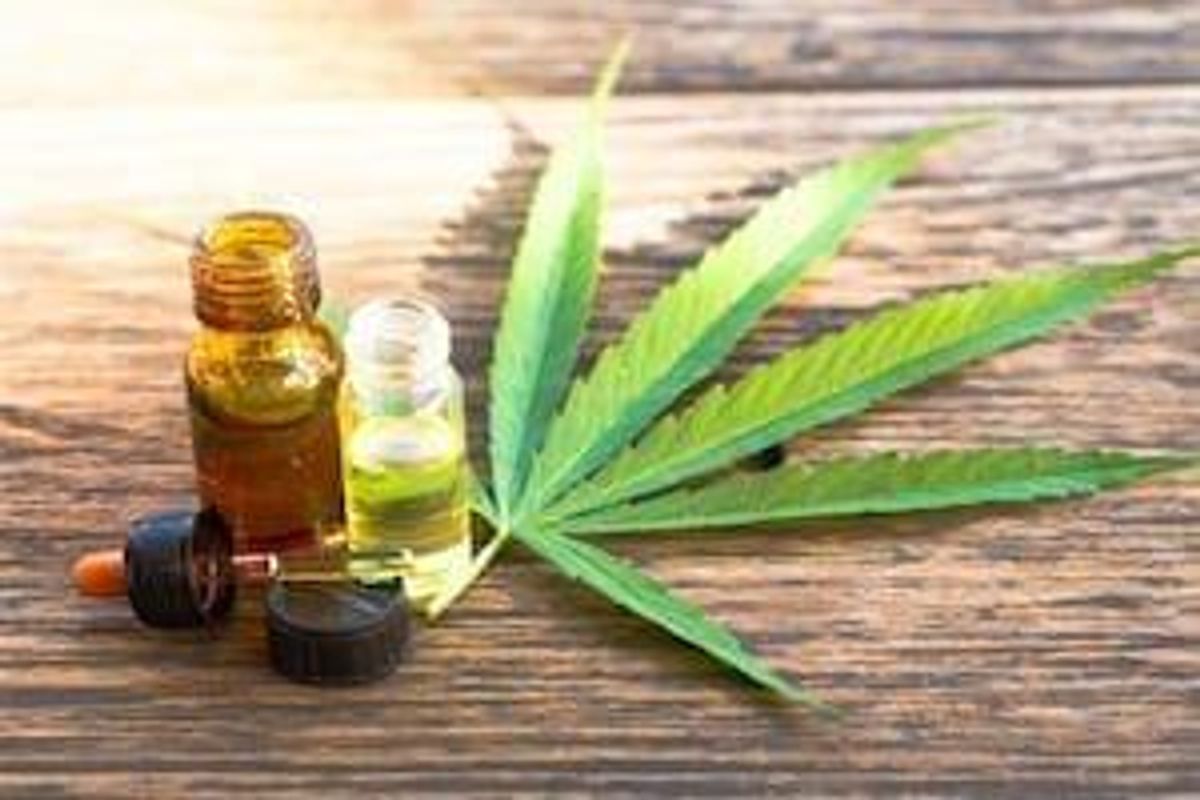 As the edibles market expands, new technologies that help cannabinoids safely bypass the liver, and limit waste are needed.
When recreational cannabis was legalized in parts of the United States in 2012―and medicinally in Canada in 2013―uncertainty surrounded the impact it would have on issues like safety, tourism, and the federal government's involvement. But the economic impact has certainly come to fruition. Total sales of cannabis have hit $6.9 billion to date, a 30 percent increase year-over-year. Edibles represent an estimated 40-60 percent of total sales; not bad for an industry that's still in its infancy. But as the market expands, it opens itself up to evaluation and criticism, especially of edibles, its top selling product.
"New technologies that help cannabinoids safely bypass the liver, and limit waste, will have great merit in improving the effectiveness of the dose," says Philip Ainslie, Co-Director for the Centre for Heart, Lung & Vascular Health, and UBC Professor.
For consumers who use edibles to manage pain, effects take far too long to kick in, sometimes between 60-120 minutes. This is caused by the process an edible goes through, as all food does, when it passes through the body. The result is a low absorption rate of roughly five percent―meaning as much as 95 percent of an edible's beneficial ingredient, cannabinoid (CBD), ends up as waste in the toilet.
Technology that helps an edible bypass the liver would address the key issues at the heart of the edible cannabis market: too much CBD is wasted by the body's filtration system, leading to an overvalued product for the consumer and high cost-per-unit for the producer.
"Changes would be akin to the effects one expects from a serving of alcohol," says John Docherty, President of Lexaria Bioscience (CSE:LXX,OTCQB:LXRP), a leading health company developing technology that optimizes the effectiveness of edibles. "Bypassing the liver would result in a more rapid and predictable timing profile, would peak effectiveness, and subsequently aid in the tapering off of effects."
For a product that's hoping to compete with over-the-counter drugs, disruptive technology needs to be developed to maintain its massive levels of growth.
Budding Growth
Edibles in Colorado doubled in sales from $90.41 million to $189.9 million over the most recent two-year period (2014-2016); they also outgrew plant-based cannabis sales five-fold―53 percent compared to 11 percent year-over-year, according to data from BDS Analytics. Growth in Washington shows sales of edibles increased 121 percent in 2016 from the previous year. In total, total legal cannabis sales in the US and Canada are projected to reach $21.6 billion by 2021.
It's not hard to see why there's been such explosive growth. As the edibles market expands, it reaches people who don't smoke, and people who don't want to smoke.
That's great for edible cannabis producers, since smoking among US adults is drastically declining. In five years, smoking rates have dropped from 20.6 percent to 15 percent (2009-2015), according to the CDC, resulting in one of the biggest declines in smoking rates in more than 20 years. Edibles provide a healthier, smoke-free experience for both non-smokers and for those trying to quit. And since edibles can command higher prices than plants―they often account for 25 to 60 percent of a dispensary's profits―it further makes edibles an appealing slice of the pie.
Increasing absorption rates is the key to lowering production and consumer costs, resulting in more value for consumers and increasing both demand and higher margins for producers. The hurdles must be addressed―slow-acting, wastefulness and high cost-per-unit―for sustained growth.
Transforming an Industry
"It's about using science to change that first impression between the body and the edible," says Chris Bunka, CEO of Lexaria Bioscience.
"By utilizing long chain fatty acids, a molecular transformation can occur so the edible bypasses the liver entirely. This leads to rapid effects at some of the highest absorption levels ever tested for edible compounds."
Bunka's team at Lexaria is developing the patent-pending technology for fast-acting, high-absorption edibles that can translate to a radical downshift in cost-per-unit for consumer goods companies. Lexaria is licensing its technology to companies in the United States under a royalty model, and will be seeking licensing partners and distributors in Canada once regulations allow.
"Smoking kills, this we know. But right now in the market, smoking provides a quicker path to pain management than edibles, with far less waste, and we want to change that," Bunka says.
Backed By Science
In February 2017, Lexaria signed a master collaborative research agreement with the National Research Council of Canada (NRC)—the Government of Canada's premier research and technology organization—to investigate opportunities associated with the bioavailability enhancement of lipophilic active ingredient compositions, and evaluate the best methods for processing such agents with foods. The agents studied included cannabinoids (CBD and THC), fat soluble vitamins, non-steroidal anti-inflammatory drugs (NSAIDs) and nicotine.
"The in-vitro studies we performed on human tissue demonstrate five to 10-fold increase in absorption of beneficial molecules like CBD and THC found in cannabis edible products, as well as a significant increase in the rapidity of action."
Rapidity of action is one of the most important changes necessary for edibles to compete with over-the-counter pain killers. Long wait periods for someone managing pain simply isn't an option. Lexaria is now working to bring the benefits of its technology to other markets including vitamins, pain relievers, and nicotine edibles.
Appetite for Potential
With new absorption technology, cannabis growers could grow far less raw material than currently needed, since lower doses of between 2mg to 10mg per serving are generally sufficient for regular consumers. The reality is the days of the 1,000mg edible are coming to an end. Colorado, Nevada and California are all regulating new dosage sizes, not legally allowing more than 10mg per dose.
The market consequences of new absorption technology could be as profound as any disruptive technology seen before. Investors should keep a close eye on the rise of this profitable market.
This INNspired article is sponsored by Lexaria Bioscience (CSE:LXX,OCTQX:LXRP). The article was written according to INN editorial standards to educate investors.
Investing News Network websites or approved third-party tools use cookies. Please refer to the  cookie policy for collected data, privacy and GDPR compliance. By continuing to browse the site, you agree to our use of cookies.