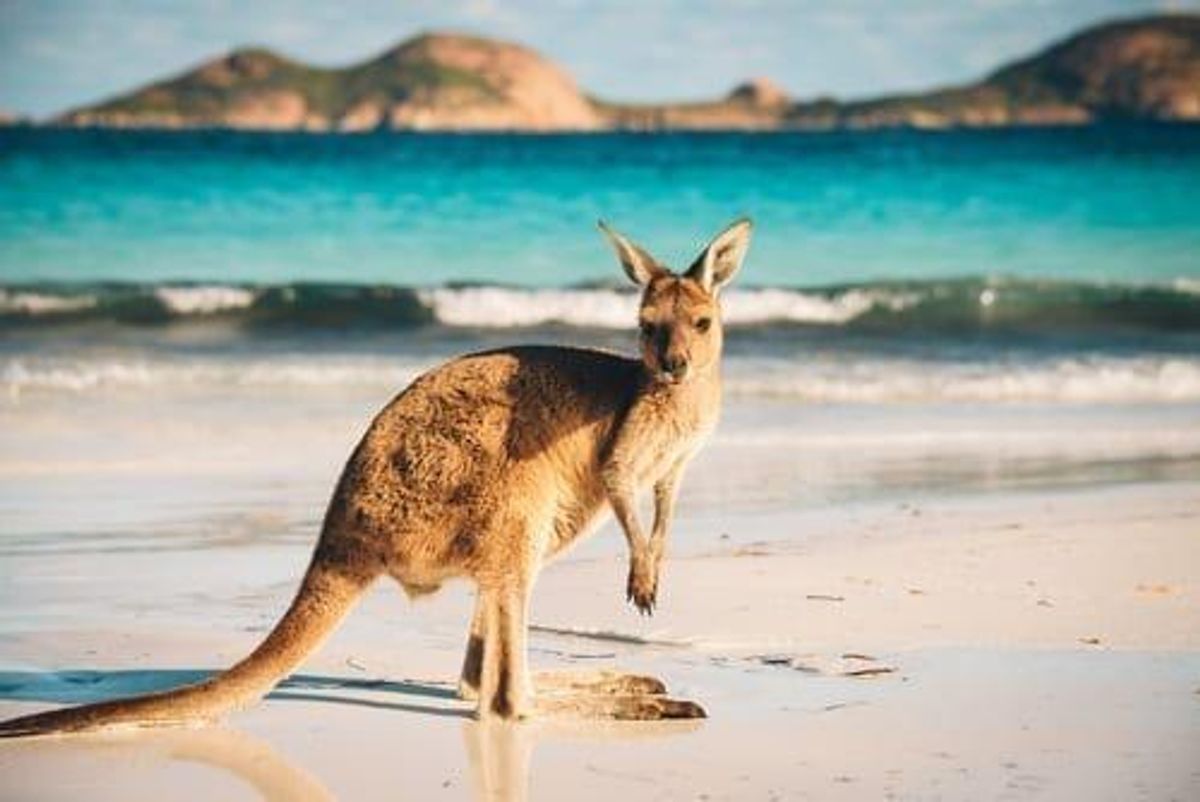 Australia has signaled its acceptance of cannabis' legitimate medical applications, and growth opportunities are rising for newly licensed producers.
The use of cannabis for medical purposes has been legal in Australia since 2016. Although individual states still possess final discretion surrounding which conditions are eligible for cannabis treatments, the country has signaled its acceptance of cannabis' legitimate medical applications.
In early 2018, within days of the new year, the Australian government announced a motion to begin exporting medicinal cannabis as a means of boosting domestic supply and supporting its licensed producers. The move will require federal approval before being signed into law, but indicated support from the nation's official opposition party bodes well for the motion's chances. In response to the news, the market responded favorably and shares of Australian licensed cannabis producers soared.
If passed, Australia would become one of the few nations to permit cannabis exports internationally, joining the likes of Canada, Uruguay and the Netherlands, among others.
Though still growing, forecasts for Australia's legal cannabis market predict tremendous growth from $52 million in 2018 to $1.2 billion by 2027, making it the fifth-largest market in the world. As such, the status of Australia's cannabis market has spurred the country to expand the scope of its pharmaceutical contributions to global supply.
The path to legalization
Attitudes within the Australian government towards cannabis have not always been congenial. In 1925, Australia signed on to the Geneva Convention on Opium and Other Drugs, which banned the import and use of cannabis.
In the almost 100 years that followed, the culmination of increasing tolerance for cannabis took the form of the Narcotics Drugs Amendment Bill in 2016, which allowed Australian businesses to apply for the licenses necessary to cultivate medicinal marijuana for domestic use. Although the framework for legal cannabis existed at the federal level, it was up to individual states to interpret this legislation.
Victoria was the first state to legalize medicinal cannabis in 2016, limiting its use to children with epilepsy. Meanwhile, New South Wales was the first state to incorporate legal cannabis into its framework by offering licenses for cultivation.
Though recreational use of cannabis remains illegal, individual states in the largest island nation have opted for more liberal alternatives to charging individuals with small amounts on their person. In 1998, the Australian states of Tasmania and Victoria opted to issue cautions rather than charge adults with cannabis-related offences, with the rest of the country adopting similar measures.
Australia's changing views on cannabis
A study conducted by the National Center for Education and Training on Addiction, using information gathered from the 2013 National Drug Strategy Household Survey, found that the majority of Australians supported the legalization of cannabis for medicinal purposes.
Despite an overwhelming majority of respondents opposing complete legalization, data indicates an increase in support for complete legalization, especially significant in senior populations and young people, and a sharp decrease in the percentage of Australians who believe possession of cannabis should be prosecuted as a criminal offence.
According to the National Drug & Alcohol Research Center, a number of factors have been cited for this change: decreasing perceptions of cannabis' dangers, increased support amongst baby boomers from the late 1980s onwards and increased popularity amongst adolescents as cannabis use increases.
The study attributes the shift in public perception regarding the perceived safety of cannabis to the process of legalization, with both advancing in tandem.
Companies in the cannabis market
The use of cannabis in treatments like those described by Murray are dependent on businesses that produce and harvest on a massive scale. MYM Nutraceuticals (CSE:MYM), for instance, is targeting the Australian and Canadian medicinal marijuana markets with cannabis cultivation facilities like its Northern Rivers project.
Being designed under the purview of Solaris Nutraceuticals, a joint venture between MYM Nutraceuticals, PUF Ventures (CSE:PUF) and Chrome Holdings, the Northern Rivers project encompasses a 1.2-million-square-foot cannabis production facility in Northern New South Wales, Australia. Once in production, the facility is expected to produce 100,000 kilograms of high-quality cannabis annually, valued between C$800 million and C$1.1 billion.
Benefiting from support from the Australian federal government, Solaris Nutraceuticals recently received a "$2.5-million grant from the Federal Department of Innovation, Industry and Science," Rob Gietl, CEO of MYM, told INN. "Once our Australian project is in operation, it will give MYM another geographically beneficial production facility to export product to customers on the other side of the globe."
In early 2018, Cronos Group (TSXV:MJN) announced the launch of its Australian venture, Cronos Australia. A joint venture between Cronos Group and NewSouthern Capital, Cronos Australia will be the companies' hub for targeting the markets of Australia, New Zealand and Southeast Asia. Cronos Group plans to initially spend AU$10,000,000 on the construction of a new 20,000-square-foot production facility, slated to produce 2,000 kilograms annually.
AusCann (ASX:AC8) was granted what is believed to be the first license to grow medicinal cannabis in the state of Western Australia in mid-2017. The company is constructing a secure outdoor cultivation facility in Western Australia with the hopes of harvesting its first Australian-grown product 2018.
Until construction of that facility is complete, AusCann will keep importing medicinal cannabis from its suppliers in Chile in partnership with one of Canada's biggest medicinal cannabis companies, Canopy Growth (TSX:WEED).
The takeaway
The legalization of medicinal cannabis in Australia has led to increased growth opportunities for newly licensed producers and a new appreciation for cannabis in the country. Additionally, the expected legalization of cannabis exportation is forecasted to spur foreign investment and grow local growers aiming to compete in a fast-growing international market.
This INNspired article  was written according to INN editorial standards to educate investors.
Investing News Network websites or approved third-party tools use cookies. Please refer to the cookie policy for collected data, privacy and GDPR compliance. By continuing to browse the site, you agree to our use of cookies.