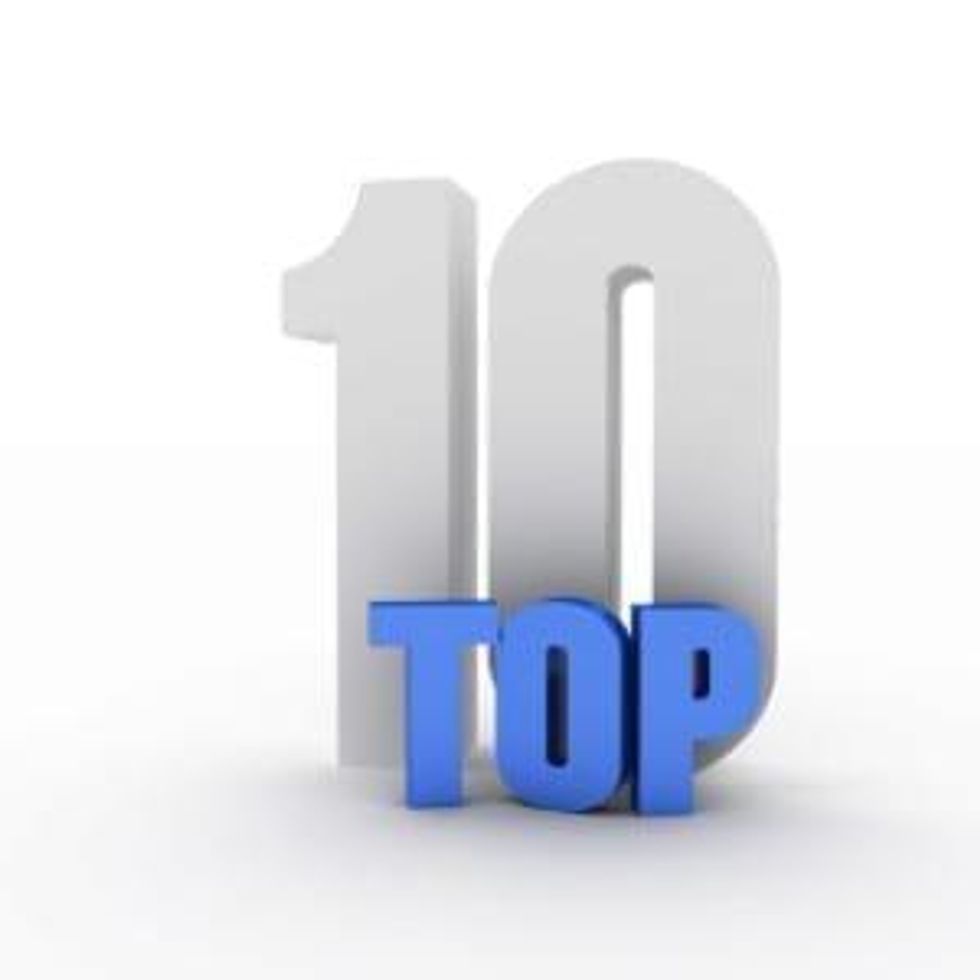 What specific ailments are people treating with marijuana? The list is lengthy, but here's a brief look at 10 common uses for medical marijuana.
This is an updated version of an article originally published on Cannabis Investing News on April 24, 2014. 
Marijuana has been used around the world for medical, recreational and spiritual purposes for about 5,000 years, though in recent years it's come under fire.
However, laws surrounding cannabis for medical purposes are now beginning to loosen, with the result being that more research and development is being done to better understand its many benefits.
Dr. J. Michael Bostwick, a psychiatrist at the Mayo Clinic, told The New York Times that cellular receptors for marijuana's active ingredients exist throughout the human body, and cannabinoids, which are found in the drug, bind to them to influence a variety of bodily processes. Those include the "autonomic nervous system, immune system, gastrointestinal tract, reproductive system, cardiovascular system and endocrine network."
But what specific ailments are people treating with marijuana? The list is lengthy, so with that in mind, the Investing News Network took a brief look at 10 common uses for medical marijuana.
1. Cancer
Research suggests that marijuana can have a real effect on cancer itself, rather than just helping with palliative care and pain management for those suffering from the disease.
For instance, the National Cancer Institute recently revealed that various studies show that cannabis may prevent tumor growth by killing cells, blocking cell growth and blocking the development of the blood vessels tumors need to grow.
"A laboratory study of delta-9-THC in hepatocellular carcinoma (liver cancer) cells showed that it damaged or killed the cancer cells. The same study of delta-9-THC in mouse models of liver cancer showed that it had antitumor effects. Delta-9-THC has been shown to cause these effects by acting on molecules that may also be found in non-small cell lung cancer cells and breast cancer cells," the organization states on its website.

2. Alzheimer's disease
A study led by Kim Janda of the Scripps Research Institute indicates that marijuana could help slow the progression of Alzheimer's disease. That's because tetrahydrocannabinol (THC) slows the formation of amyloid plaques, which kill brain cells and cause the disease, by inhibiting the enzyme acetylcholinesterase and blocking the enzyme in the brain that creates the cells.
"While we are certainly not advocating the use of illegal drugs, these findings offer convincing evidence that THC possesses remarkable inhibitory qualities, especially when compared to AChE inhibitors currently available to patients," said Janda.
Researchers, including Gary Wenk, a professor of neuroscience, immunology and medical genetics at Ohio State University, have said that cannabinoids could even prevent the onset of Alzheimer's, Leaf Science states. Essentially, they combat inflammation in the brain, which plays a role in many neurological disorders.
3. Epilepsy and Tourette syndrome
Complex neurological conditions can also respond well to marijuana, or the compounds in the drug. Indeed, the Epilepsy Foundation supports patients accessing medical marijuana when appropriate, and is currently funding more research into the possibility of treating epilepsy with marijuana.
"Charlotte's Web" is a high-cannabidiol, low-THC medication developed to fight seizures through its high level of anti-inflammatory properties. The medication was named in honor of Charlotte Figi, an American girl who began taking the marijuana oil to stop the seizures she encountered from Dravet syndrome. After starting the treatment, her seizures dropped to zero from an average of 350 per week.
According to CTV News, more than 100 families have moved to Colorado to access "Charlotte's Web" since the child's story began spreading.
On a similar note, GW Pharmaceuticals (LSE:GWP,NASDAQ:GWPH) has created a medication called Epidiolex; it is taken in liquid form, is high in cannabidiol and contains no detectable THC. The drug can be used to treat both adults and children with epilepsy, and while it has not received full US Food and Drug Administration (FDA) approval, it is available as an investigational new drug and can be obtained by physicians wishing to prescribe it.
Tourette syndrome, which is a disorder of unknown etiology that has a significant impact on patients' lives, also responds to compounds from marijuana, according to the National Organization for the Reform of Marijuana Laws.
4. Concussions
Studies show that marijuana can help heal the brain after a concussion or other traumatic injury. In fact, Harvard Professor Emeritus of Psychiatry Lester Grinspoon wrote an open letter to NFL Commissioner Roger Goodell saying that NFL players shouldn't be tested for marijuana; he believes that instead the league should look at funding research on how cannabis can help protect and heal the brain.
Since then, Goodell has said that the NFL will consider allowing athletes to use marijuana to treat concussions and other head injuries if medical experts deem it a legitimate solution.

5. Multiple sclerosis
Medical marijuana could alleviate symptoms in patients with multiple sclerosis (MS), as per a publication in the journal Neurology. Patients with MS often turn to complementary or alternative medicine to alleviate their symptoms, such as spasticity and muscle stiffness; unfortunately, there are few guidelines for them to follow.
GW Pharmaceuticals has developed a cannabinoid medicine for the treatment of spasticity due to MS. Called Sativex, the medicine is also in development for the treatment of cancer pain, and is approved in 25 countries.
6. Glaucoma
Marijuana use can be used to treat and prevent glaucoma, an eye condition that increases eyeball pressure, causing optic nerve damage, as well as loss of vision and even blindness.
According to the National Eye Institute (NEI), studies in the 1970s showed that smoking marijuana lowered intraocular pressure in people with normal pressure and those with glaucoma.
"A wide variety of therapies are currently used to treat glaucoma, including FDA-approved drugs and laser and conventional surgery. Research to date has not investigated whether marijuana use offers any advantages over currently available glaucoma treatments or if it is useful when used in combination with standard therapies," states the NEI on its website.
7. Crohn's disease and IBS
Crohn's disease is characterized by widespread inflammation and lesions of the digestive system. Treatment can include surgery to remove all or part of the bowel. Even so, a 2014 paper published in the journal Pharmacology notes that "in agreement with the ancient use of cannabis in intestinal disturbances and one decade of animal research, cannabis was shown in a clinical trial to reduce symptoms in patients with Crohn's disease."
Irritable bowel syndrome, or IBS, is a constellation of symptoms that lead to pain and other bowel symptoms. It is not related to Crohn's or ulcerative colitis. Anecdotal evidence suggests marijuana can reduce the symptoms of IBS in many patients, Medical Marijuana explains.

8. Mood disorders
Marijuana is already a popular alternative to mainstream treatment for people who experience mood disorders like depression and anxiety. Research continues to suggest they may be on the right track, as THC can alter the brain's response to negative stimuli, according to The Daily Mail.
A Harvard Medical School report called "Medical Marijuana and the Mind" notes that "part of the reason marijuana works to relieve pain and quell nausea is that, in some people, it reduces anxiety, improves mood, and acts as a sedative." However, studies have also shown that side effects of marijuana usage include anxiety and panic attacks, meaning that more research is needed.
Other uses for marijuana in mental health include using it to seek relief from symptoms of post-traumatic stress disorder and adult cases of ADHD.
9. Diabetes
Research suggests marijuana can help users lower their risk of developing diabetes as it may help control blood sugar.
"The most important finding is that current users of marijuana appeared to have better carbohydrate metabolism than nonusers," Murray Mittleman, the lead author of a study on this subject, told CNN. "Their fasting insulin levels were lower, and they appeared to be less resistant to the insulin produced by their body to maintain a normal blood-sugar level."
While there is still not enough research to support that as a routine medical use for the drug, there are many possibilities, and further research is ongoing.
10. HIV and AIDS
The journal AIDS Research and Human Retroviruses published a study suggesting marijuana can stop the spread of HIV within the body, states The Huffington Post. This study was accomplished through the use of rhesus monkeys positive for SIV, a virus similar to HIV. After long-term THC use, these monkeys had decreased immune tissue damage and increased numbers of normal cells.
Marijuana also has other applications in the treatment and management of HIV and AIDS. It can help reduce nausea and bring back a patient's appetite, which can prevent the common "wasting" symptoms of the disease. It can also lift mood, which is often an area of serious concern for patients with HIV or AIDS.

Securities Disclosure: I, Kristen Moran, hold no direct investment interest in any company mentioned in this article.
Related reading:
How to Invest in Medical Cannabis
Different Ways to Consume Medical Cannabis
Legalizing Medical Cannabis: A Look at the Laws Surrounding Medical Marijuana
Featured Cannabis Investing News Stocks
Investing News Network websites or approved third-party tools use cookies. Please refer to the cookie policy for collected data, privacy and GDPR compliance. By continuing to browse the site, you agree to our use of cookies.