Regis Resources Approves Rosemont Gold Mine Expansion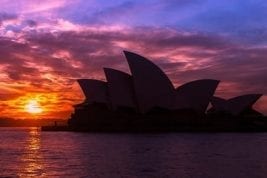 In a move approved by the company's board, Regis Resources will be expanding its Rosemont gold mine in Western Australia by adding an underground mining operation.
The board at Regis Resources (ASX:RRL) has approved an expansion at the company's Rosemont gold mine in Western Australia.
The expansion will consist of an underground mining operation directly beneath Rosemont's current open pit. The combination of the expansion with the open pit is expected to produce 10.3 million tonnes of ore at 1.72 grams per tonne gold — that comes to 570,000 ounces of gold over a five-year mine life.
Open-pit reserves are to make up 62 percent of production at 356,000 ounces, with the underground operation accounting for 38 percent at 214,000 ounces.
Development is set to start this quarter, along with work on an updated mineral resource estimate, which will include recent infill and extensional drilling. The mining rate following the expansion is expected to stay at around 2.1 million tonnes per year, with the underground portion being in the 480,000- to 600,000-tonne-per-year range.
Pre-production capital costs for the underground expansion are predicted to be $29.4 million, along with a further $9.7 million expected to be spent over the life of the mine. Meanwhile, operating costs for the full operation are expected to be $1,015 per ounce, while the underground mine's operating costs will be around $1,154 per ounce.
"The decision to approve the first development of an underground mine at one of our Duketon operations is a very exciting step for Regis," Regis Executive Chairman Mark Clark said in a statement.
"We believe that the approved Rosemont underground operation is a robust business in its own right but just as importantly will see the infrastructure in place to grow that mine through exploration from an established underground footprint," he added.
Ultimately Rosemont is expected to produce at a run rate of 120,000 to 130,000 ounces per year, an estimated increase of 35,000 to 45,000 ounces from the open pit alone.
Don't forget to follow us @INN_Resource for real-time updates!
Securities Disclosure: I, Olivia Da Silva, hold no direct investment interest in any company mentioned in this article.