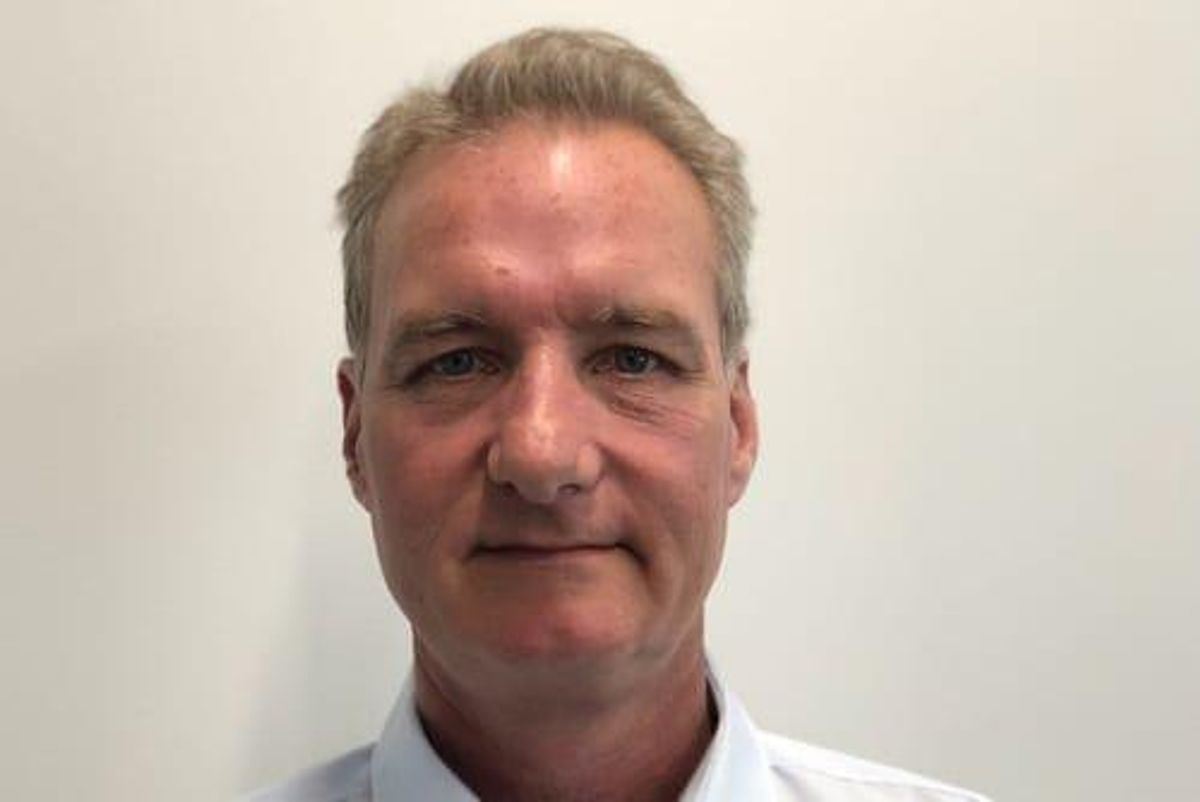 Zinc One CEO Gunther Roehlig believes the zinc marketplace is ready for a correction as stocks disconnect from zinc prices.
Zinc One Resources (TSXV:Z,OTC:ZZZOF) CEO Gunther Roehlig joined the Investing News Network to discuss the progress his company has made on its Bongará project in Peru.
The company is aiming to conduct another drill program in 2019 after completing 264 holes during an extensive drilling program the year previous. Due to the relatively shallow depths at Bongará, Zinc One is optimistic it can make significant progress during its next program.
Roehlig also touched on the addition of Dr. Chris Wilson to the Zinc One team. Wilson has joined Zinc One as a consultant, with plans to render project evaluation and geological consulting services to the company. Wilson is also expected to contribute to identifying potential sources of financing for the company's Bongará project.
Below is a transcript of our interview with Zinc One CEO Gunther Roehlig. It has been edited for clarity and brevity.
Investing News Network: What are the most common uses of zinc driving demand at the moment?
Zinc One CEO Gunther Roehlig: Zinc is the fourth most used metal in the world. You touch it every day. The number one use case is galvanizing steel; that's 60 percent. Phase alloys are 15 percent, bronze, 14 percent, and then all kinds of zinc compounds, zinc oxide, zinc sulfate. It's in food. It's in medicine. It's actually in electric cars as well as solar panels. It's got uses as wide as can be.
INN: Why have zinc prices fallen off so significantly since 2018 and where do you see the market headed?
GR: See, I would have to disagree with that a little bit. If you go look at a 10 year chart on Kitco.com, zinc was as low as 65 cents in 2016. It got up to US$1.65 last year, which was the peak, but in the meantime it's back to the US$1.26 to US$1.35 range. So it's still at a relatively high pricing level today. But the stock side has truly disconnected from the zinc pricing, which is somewhat unusual. The next question is going to be, "What are the inventories like?"
You can see, if you look at the zinc chart, the price is quite high and the inventories are at a multi-year low. So I think the marketplace believes that there are shadow inventories out there somewhere, probably in China is my guess. I don't know. But typically as a market person myself, when the commodity price is high and inventory is low, that should be very bullish for this sector. But if you look at zinc stock prices, that's clearly not the case.
INN: You've recently made some changes to your team. Please tell us more about this strategic move.
GR: As the company has had a very difficult time financially over the last several months, we've been looking to source a new leader, a new CEO down the road. When stocks are doing not so good, it is more difficult to find really, really talented people that wish to work in sort of an underdog situation. We've been very fortunate that Chris Wilson is willing to give us the chance and he's going to be a consultant for now. Then we will chart a course down the road depending on how things go. Chris has a solid background, he's a Ph.D. Geo. He has a background working for very large organizations as well as very small ones. He has a great technical skill set, but he also has real market capabilities in terms of raising capital. He is very passionate when he loves a project and he has a lot of contacts in the financial world. He knows a lot of the funds that are in London, the Middle East and there are some sovereign wealth funds of interest, possibly South Korea.
Chris is going to focus on the biggest short-term opportunity for moving forward for Zinc One, and there is a lot of high-level stuff that will be going on here over the next month or two. We will be charting a new course for Zinc One with a view to producing zinc as soon as possible because that really is the one big opportunity we have here. Most zinc projects out there are five to 10 years away from production. Based on the financing being committed, with the right people, we could be mining zinc inside of two years. That's really the big opportunity for Zinc One here today. Hopefully Chris can really unlock the value in that sense and help get us on the road much much quicker than otherwise.
INN: What are Zinc One's plans for 2019? Do you have any expectations going into your drilling program?
GR: We have massive expectations, but whether we can pull it off or not is the big question. I'll give you a sense here. If your viewers look at Trevali Mining (TSX:TV,OTCQX:TREVF), it's a bigger zinc junior. They are producing, and they're cash flow positive. They have four producing mines. As I mentioned previously, zinc prices are high and zinc inventories are low. But look at the chart on Trevali's stock — US$1.68 was the high last year and it's currently in the 35 cent range. That's pretty dramatic. Obviously we're all in the same space. In this environment it's difficult to operate. We would very much like to have another drill program this year. It's not too late for that. We are looking for the capital as we speak. Last year, we were able to drill 264 holes with US$1.3 million. Due to the extremely shallow nature of the drilling, we were able to accomplish a lot. Of course, as a result, we issued our 43-101, which had great numbers with very high grades that gave us a nice start. Obviously the drilling is paramount.
So this is part of the bigger picture of trying to reorganize this company in the sense of new people, new capital and then, of course, new potential partnerships. We're looking at offtakes, and there's going to be a number of property visits in the near term. So we are doing what we can to stir the pot and to generate some interest despite the investor sentiment that's currently going on.
INN: Stock prices of zinc companies like yourself and Trevali have dipped dramatically since the beginning of 2018. How do you feel about the zinc industry moving forward into 2019?
GR: From a charting point of view, zinc prices are high, zinc inventories are low. Why are stocks so low? The world economy is growing, not by much, but it's growing. The US had a phenomenal quarter last year at 3.2 percent. So there is a positive in the overall picture. But there is absolutely no interest in zinc equities at this time. So does that have to do with the US-China tariff war? I don't know. I'm not that smart. Do I have an opinion on that? I don't know. But clearly when you have the fourth most used metal in the world and your inventories are at multi-year lows, something has to give at some point.
If you're a BMW (ETR:BMW) and you need to secure zinc for your next quarter of the next year, you need to have some inventories. As we learn more and better understand what is really going on, this is all to be determined. So we have to, I guess, wait for now and see how the market prices develop. But given the low inventory, it wouldn't surprise me that much if we were to see a spike in zinc prices as the ordering of the material commences again. A lot of these things are somewhat nebulous. It's very difficult to understand on a short-term basis. We just have to sit back and I guess let the market do what it's going to do.
INN: Can you tell us more about the resource estimate completed at the Bongará zinc mine in Peru?
GR: This is all based on the 264 holes that we drilled last year. This was a previous mine back in 2007, 2008, when I believe about a quarter million tons of zinc were mined. The grades are extraordinary. A lot of these were known from the past, but they've never been compiled for a 43-101. We did have one significant discovery during this last drilling season called Mina Chica. They are some of the very best drill holes we've ever had, up to 40 percent zinc over quite some depths. As I mentioned, it's all at the surface, with maximum depths of the drill holes at about 50 meters, so it's extraordinarily shallow.
Based on the resource, we were looking at 822,000 tons of indicated and 1.34 million tons of inferred. This is with a cut off of 10 percent. That means anything under 10 percent is not even in this equation. If you move the cut off to 5 percent, the indicated goes to 1.11 million tons and the inferred to 1.85 million tonnes. So you're looking at over 3 million tons with a 5 percent cut off. These are phenomenal numbers and you are still averaging around 15 percent with a 5 percent cut off.
If you look at other drill results, other zinc companies, most of them don't get to the 10 percent. So it speaks for itself. We're about 2 kilometers into a 10 kilometer trend. We can say that, because there was drilling on the other side of the trend with similar results. You can actually look at this from Google Earth as you'll see this is just the beginning of the jungle in Northern Peru where there is little to no vegetation, just shrubbery essentially. That's between the two points on the same line. So it is very likely that we're going to be finding a lot more zinc in these pods with these incredibly high grades. That's obviously what we wished to pursue next as soon as we have some funding secured. That, of course, is our big challenge.
---
This interview is sponsored by Zinc One Resources (TSXV:Z,OTC:ZZZOF). This interview provides information which was sourced by the Investing News Network (INN) and approved by Zinc One in order to help investors learn more about the company. Zinc One is a client of INN. The company's campaign fees pay for INN to create and update this interview.
INN does not provide investment advice and the information on this profile should not be considered a recommendation to buy or sell any security. INN does not endorse or recommend the business, products, services or securities of any company profiled.
The information contained here is for information purposes only and is not to be construed as an offer or solicitation for the sale or purchase of securities. Readers should conduct their own research for all information publicly available concerning the company. Prior to making any investment decision, it is recommended that readers consult directly with Zinc One and seek advice from a qualified investment advisor.
This interview may contain forward-looking statements including but not limited to comments regarding the timing and content of upcoming work programs, receipt of property titles, etc. Forward-looking statements address future events and conditions and therefore involve inherent risks and uncertainties. Actual results may differ materially from those currently anticipated in such statements. The issuer relies upon litigation protection for forward-looking statements. Investing in companies comes with uncertainties as market values can fluctuate.
Investing News Network websites or approved third-party tools use cookies. Please refer to the  cookie policy for collected data, privacy and GDPR compliance. By continuing to browse the site, you agree to our use of cookies.