Apr. 08, 2021 12:15PM PST
Cyber Security Investing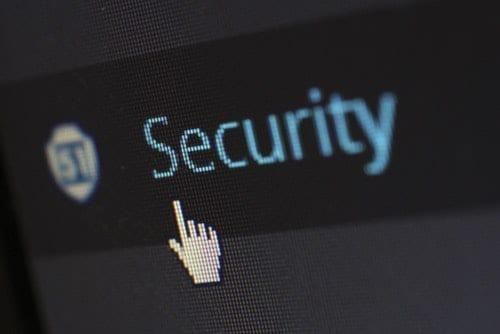 Cybersecurity threats are on the rise and getting more sophisticated. Here's a look at the top NASDAQ security stocks so far this year.
Click here to read the latest top NASDAQ security stocks article.

The NASDAQ CTA Cybersecurity Index (INDEXNASDAQ:NQCYBR) is down 77.45 percent year-to-date, but a number of NASDAQ security stocks have outperformed it in 2021.
For example, one of the top NASDAQ security stocks has seen a rise of over 100 percent.
The gains are perhaps unsurprising — cybersecurity threats continue to increase in number, and it is clear that they are becoming more sophisticated and financially motivated.
---
According to a Verizon (NYSE:VZ) report on 2020 data breaches, 67 percent of breaches in the period were associated with three attack types: credential theft, errors and social attacks.
More than a quarter of malware incidents were the result of ransomware. Meanwhile, web application and personal data attacks both doubled from the previous year, with the former accounting for 43 percent of security breaches and the latter being the target of 58 percent of cyberattacks.
Looking forward to the future, Grand View Research states that the global cybersecurity market was valued at US$156.5 billion in 2019 and will grow at a compound annual growth rate of 10 percent between 2020 and 2027 to reach US$326.4 billion.
Below the Investing News Network has gathered the four top NASDAQ security stocks year-to-date. Numbers were obtained on March 28, 2021, from Investing.com, and all companies listed had market caps between US$50 million and US$550 million at that time.
1. Support.com (NASDAQ:SPRT)
Current share price: US$4.78; year-to-date gain: 117.27 percent
Support.com is a cloud-based software and services provider that offers outsourced support services to both the consumer and small business markets, including service providers, retailers, internet of things solution providers and technology companies. The company's cloud security services include virus and malware removal. Support.com's software products help end users to maintain, optimize and secure computers and mobile devices, with a specific focus on enterprises with work-at-home arrangements with employees — a rising trend in the time of COVID-19.
In March 2021, Support.com announced a merger with privately held bitcoin mining company Greenidge Generation. It will see the cloud-based services company become a subsidiary of Greenidge after the bitcoin miner goes public on the NASDAQ.
2. Allot Communications (NASDAQ:ALLT)
Current share price: US$15.22; year-to-date gain: 44.6 percent
Security-as-a-service and distributed denial-of-service firm Allot Communications provides security solutions to service providers and enterprises. Through a customized approach, Allot allows its customers to create multi-layered security solutions for mobile systems, connected homes and other networks. According to the company, it protects over 20 million subscribers.
In 2020, Allot saw a 23 percent year-on-year rise in its annual revenues for a total of US$135.9 million.
3. Identiv (NASDAQ:INVE)
Current share price: US$11.49; year-to-date gain: 35.18 percent
Perimeter and desktop access firm Identiv has partnerships with over 5,000 customers, including the US government, plus healthcare, aviation and education entities. The security firm's platform includes verticals such as cybersecurity, physical access and smart card technology.
Identiv's 2020 revenue grew 31 percent year-on-year to US$24.8 million. "As our fourth quarter and fiscal year results confirm, we've exceeded our growth metrics and believe we're well positioned to capitalize on the secular growth trends driving our business in 2021 and beyond," said CEO Steven Humphreys.
4. Intrusion (NASDAQ:INTZ)
Current share price: US$23.05; year-to-date gain: 30.82 percent
Intrusion provides network security solutions that help businesses protect their information assets from cyberattacks. The company's cybersecurity solutions cover a range of entity identification, data mining, cybercrime and advanced persistent threat detection products.
Intrusion's end users include US federal government entities, local government entities, banks, credit unions, other financial institutions, hospitals and other healthcare providers.
The company's 2020 revenue total was US$6.6 million, down significantly from US$13.6 million in 2019. However, management is confident for 2021 given the launch of its latest product offering.
"Since releasing Intrusion's revolutionary Shield solution only 6 weeks ago, we have received an unprecedented amount of interest and a growing pipeline of customers that is nothing short of extraordinary," said Jack B. Blount, president and CEO of Instrusion. "Shield is the first platform that uses real-time artificial intelligence to not just block intruders, but to kill cyberattacks including zero-days."
Don't forget to follow us @INN_Technology for real-time news updates!
Securities Disclosure: I, Melissa Pistilli, hold no direct investment interest in any company mentioned in this article.