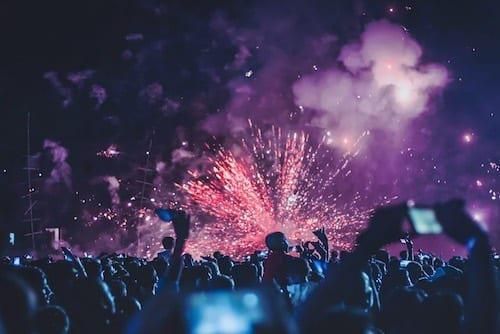 With 2020 coming to a close, that means it's time to look back on the top NASDAQ biotech stocks of the year.
Click here to read the latest top NASDAQ biotech stocks article.
It's been a stellar year for the NASDAQ Biotechnology Index (INDEXNASDAQ:NBI), which started at 3,763.05 points in January and had reached a high of 4,811.03 points by mid-December.
While the index has certainly had its share of ups and downs over the past few years, in 2020 it's up about 30 percent since the start of the year — even soaring past the S&P 500 (INDEXSP:.INX) once again.
More growth could be in store in the future. According to a report from Fior Markets, the global biotechnology market is expected to grow at a compound annual growth rate of 7.02 percent between now and 2027 to reach a valuation of US$833.734 billion.
---
Driving that growth will be an increase in chronic disorders such as cancer, heart disease and hypertension, as well as demand for diagnostics and therapeutic treatment options.
Unsurprisingly, the top NASDAQ biotech stocks have seen sizeable share price increases this past year. Below the Investing News Network profiles the year's five top gainers and what drove them up. Data was compiled on December 15, 2020, using TradingView's stock screener. All NASDAQ biotech stocks on this list had market caps between US$50 million and US$500 million at that time.
1. Aptevo Therapeutics (NASDAQ:APVO)
Market cap: US$175.25 million; current share price: US$40.27; year-to-date gain: 345.71 percent
Aptevo Therapeutics is a clinical-stage biotech company focused on the discovery, development and commercialization of novel oncology and hematology immunotherapies. It has an expanding portfolio of clinical and preclinical candidates based on its ADAPTIR modular protein technology platform.
Share price growth has largely happened since November. During that month, Aptevo announced that during an ongoing Phase 1 clinical trial for its lead candidate, APVO436, two patients showed complete remission. APVO436 is a novel anti-CD123 x anti-CD3 targeted investigational bispecific antibody therapy that is under evaluation for the treatment of acute myeloid leukemia and myelodysplastic syndrome.
Also in November, Aptevo provided an update on the development of ALG.APV-527, a novel immunotherapeutic bispecific candidate intended for the treatment of multiple solid tumors expressing 5T4, a tumor-restricted antigen. The company and its 50/50 partner, Alligator Bioscience (STO:ATORX), are advancing ALG.APV-527 into Phase 1 clinical development in multiple sites in the European Union and anticipate filing clinical trial authorization paperwork during the first half of 2021.
Aptevo expanded its portfolio even further in December with the addition of a new multi-specific platform technology, ADAPTIR-FLEX. Based on this new platform, the company has developed a new bispecific candidate called APVO442 for the treatment of prostate cancer.
2. Trinity Biotech (NASDAQ:TRIB)
Market cap: US$105 million; current share price: US$4.44; year-to-date gain: 326.75 percent
Trinity Biotech specializes in developing, manufacturing and marketing diagnostic systems, including reagents and test kits for the clinical laboratory and point-of-care segments of the diagnostic market. The company sells its products directly in the US, Germany, France and the UK, as well as through a network of international distributors and partnerships in more than 75 countries.
Trinity's uptick began about midway through the year. In late summer, it filed for emergency use authorization for its COVID-19 IgG ELISA antibody test with the US Food and Drug Administration. The company is also developing a rapid point-of-care COVID-19 test to detect antibodies to the virus.
In November, Trinity released its Q3 financials, including total revenues for the period of US$32 million.
3. Cogent Biosciences (NASDAQ:COGT)
Market cap: US$365 million; current share price: US$10.39; year-to-date gain: 265.52 percent
Cogent Biosciences is designing precision therapeutics for diseases directly linked to genetic mutations. The company's lead candidate is PLX9486, a precision kinase inhibitor designed to selectively inhibit the KIT D816V mutation, which is responsible for aggressive systemic mastocytosis (ASM).
Although rare, this condition can severely impact many different tissues and organs in the body. Cogent is also studying PLX9486 to treat advanced gastrointestinal stromal tumors (GIST).
Formerly Unum Therapeutics, top NASDAQ biotech stock Cogent acquired PLX9486 through its July acquisition of privately held Kiq. In November, Cogent reported its Q3 financials, ending the quarter with US$129.4 million in cash. Also in November, the company announced final positive results from its PLX9486 + sunitinib Phase 1/2 study in patients with advanced GIST.
Cogent plans to advance this drug combination into a Phase 3 GIST trial in the second half of 2021, after initiating a trial of PLX9486 in advanced ASM patients starting in the first half of the year. In December, Cogent completed an offering of common stock for aggregate proceeds of US$108.1 million.
4. Summit Therapeutics (NASDAQ:SMMT)
Market cap: US$450 million; current share price: US$5.36; year-to-date gain: 253.75 percent
Summit Therapeutics is developing new mechanism antibiotics for the patient-friendly treatment of infectious diseases. The company is currently working on new antibiotics to treat infections caused by C. difficile, Enterobacteriaceae and N. gonorrhoeae.
In July, Summit Therapeutics published positive results from its Phase 2 clinical analyses of gut microbiome health. "The protective gut environment observed after ridinilazole treatment, compared to vancomycin, provides a strong rationale for the higher sustained clinical response observed in patients taking ridinilazole in the CoDIFy clinical trial," said Dr. Ventzislav Stefanov, executive vice president and president of Summit subsidiary Discuva.
Summit raised US$50 million in a private placement in November.
5. Capricor Therapeutics (NASDAQ:CAPR)
Market cap: US$86.7 million; current share price: US$4.24; year-to-date gain: 229.69 percent
Capricor Therapeutics is a clinical-stage biotechnology company working to develop and commercialize cell- and exosome-based therapeutics for the treatment and prevention of diseases.
In May, Capricor announced positive top-line final results from a HOPE-2 study on patients with Duchenne muscular dystrophy treated with the company's lead candidate CAP-1002, which is an allogeneic cell therapy. In August, the US Food and Drug Administration accepted Capricor's investigational new drug application for a Phase 2 clinical trial of CAP-1002 in patients with COVID-19.
"As CAP-1002 directly targets cardiac dysfunction, CAP-1002 potentially may also be an important tool in the treatment of the cardiac complications of COVID-19, which represents a patient population with an unmet medical need," said Linda Marbán, Capricor's president and CEO.
In November, Capricor began CAOP-1002 dosing of patients with severe COVID-19 as part of the abovementioned Phase 2 trial.
Don't forget to follow us @INN_LifeScience for real-time news updates!
Securities Disclosure: I, Melissa Pistilli, hold no direct investment interest in any company mentioned in this article.
Investing News Network websites or approved third-party tools use cookies. Please refer to the  cookie policy for collected data, privacy and GDPR compliance. By continuing to browse the site, you agree to our use of cookies.