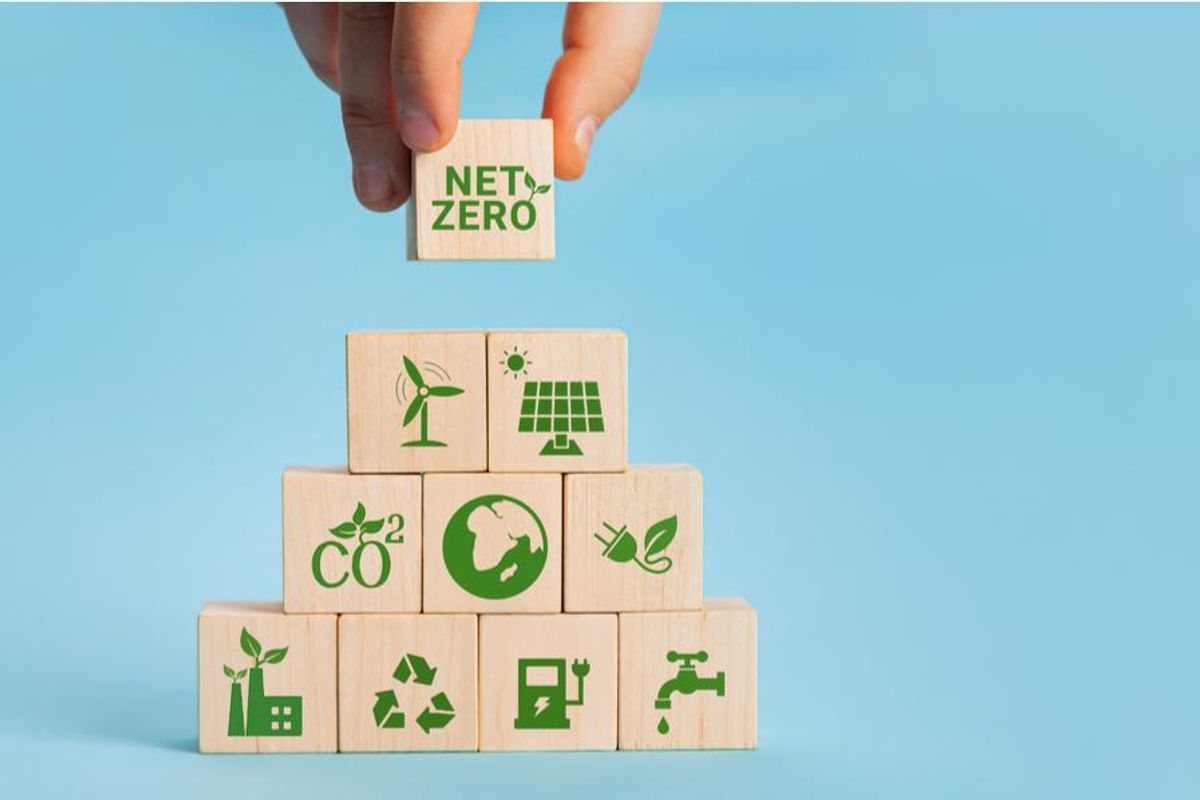 INN spoke with Rohitesh Dhawan, CEO of ICMM, about the crucial role the mining sector plays in spurring on the innovation needed to ensure an equitable and sustainable future.
Sustainability is not a word that's often associated with the mining sector; however, the space has been working to adopt an environmental and social lens when it comes to development.
Helping miners commit to these environmental, social and governance (ESG) initiatives is the International Council on Mining and Metals (ICMM), a global organization built to facilitate, aid and monitor the growing shift toward resource projects that value community stakeholders and adhere to environmental regulations.
At this year's Prospectors and Developers Association of Canada convention, held in mid-June, the Investing News Network (INN) spoke with Rohitesh (Ro) Dhawan, CEO of ICMM, about his organization's 20th anniversary, its goals in the years ahead and how the mining sector is critical to the global shift to decarbonization and electrification.
---
INN: Can you tell us what ICMM is and what your focus is?
Ro Dhawan (RD): ICMM represents, quite simply, the commitment to sustainable development of the world's largest mining companies. It's 26 companies that make up ICMM. Together, they represent about one-third of the global mining and metals industry. And between them they have 650 sites in over 50 countries.
ICMM is the collective commitment of these companies to operate most sustainably and most responsibly. So we make voluntary commitments about things we will do to ensure that when we mine, the benefits of mining are maximized and any impacts that are negative are minimized. Those commitments then become requirements of membership. Every ICMM company commits to abiding by them. We encourage the adoption of those commitments by companies who may not be members of ICMM, but certainly who share the principles and values of sustainable and responsible mining.
Quite simply, ICMM represents the commitment of the industry to mine with principles.
INN: Today (June 15) is actually ICMM's 20th anniversary, and I was wondering if you could tell us what you've seen change in the mining sector over that time, and where you hope it goes in the future?
RD: Well, Toronto, and Canada, is so important to us, because the signature of the Toronto declaration was 20 years ago, and that's what led to the creation of ICMM as a body. Back then, the reason ICMM was created was because the leaders of the industry at the time felt that we were not keeping in line with society's expectations of us. Over the last 20 years, the organization has worked hard to make the kind of commitments and the transparency that you correctly pointed out — to demonstrate to our stakeholders that we will make every effort to try and mine as responsibly as possible.
I'm really proud of the progress we've made in many areas. But I also recognize it's such a long way still to go. I'm really proud, for example, that for the last 18 years, nearly, we have had a commitment to not mine or prospect in World Heritage sites. So no matter how rich the resource or how great the need, we believe that some parts of the world are so critical that they must remain no-go areas.
And here we are today in 2022, in the throes of a great crisis of nature, the sixth mass extinction, and it demonstrates how both timely and timeless that commitment has been. And we've continued to build on that kind of commitment for the future. But we really set the way not just for our industry, but for other industries too, to make sure that some areas remain entirely protected. We made a commitment last year that all ICMM companies will be net-zero scope in terms of greenhouse gas emissions by 2050, or sooner, to meet the Paris goals. And that really is meeting the moment of the climate challenge that we face.
But for an example of where we haven't gone nearly as far as we need to, the industry still has a long way to go is on issues of diversity, equity and inclusion. Only about 15 percent of the global mining workforce is made up of women. We know that the outcomes for people from the BIPOC community, for women, for underrepresented groups, still remain grossly unjust. And so today we're really proud to say that we have made a series of new commitments on this very day that will see us take actions to build truly diverse, equitable, inclusive societies.
INN: We often hear that majors are leading the way in terms of ESG. At a panel yesterday (June 14), we heard some really innovative juniors talking about the ESG initiatives they're working on. Do you think that it's easier for juniors to pivot in this role, or does it need to be a top-down approach?
RD: I was incredibly inspired hearing some of the work that the junior mining companies are doing to build ESG right into their business models from the very start. In that respect, yes, juniors do have an opportunity to fully embed ESG at the heart of the business and operating model in a way that may be a bit harder for the majors to do, as the majors are trying to shape and tilt a really big organization.
Having said that, of course juniors often face greater capacity and resource constraints than the majors do. So it's challenging on both sides, but it's also incredibly exciting and energizing. Just to give you one example of an incredibly innovative junior mining company that is building ESG right into the heart of their model would be Sigma Lithium (TSXV:SGML,NASDAQ:SGML). Sigma is one of North America's largest hard-rock lithium producers. They had the opportunity to build a lithium project by creating a super pit — a giant hole, essentially — that would allow the operation and the way they mine to be simple, efficient. Instead, what do they do?
They created two separate pits with a thin piece of land preserved in between a north pit and a south pit. But why did they do that? It certainly wasn't more efficient. It certainly wasn't easier to mine, it wasn't cheaper. The reason they did it was because that little piece of land that flew through the pit was the base for a perennial river. That river had both a deep cultural significance for communities that live downstream, but also was an essential source of water. So they had options available to them. They could divert the river, yes, they could move the community. But instead, after speaking to the community, they realized just how important that source of water is.
So what did they do? They changed that entire mine plan. Now they've incurred costs in the short term. If all you did was to say, 'I want to maximize my profit tomorrow,' you would not have taken that option. But they were enlightened. They thought, well, what matters to us is the health and welfare communities and the long-term viability of our business. And so they designed this project from the very start with that at their heart.
Now, that's not something a major could do. Certainly, when you're doing a brownfield or greenfield project, you often have the opportunity to think, but this thought would not even enter your mind If you did not have the value system that made you look outside your own interests to understand what matters to other people.
INN: During your panel, you spoke about the circular economy of a mine. How can miners bring this to the table when they're working on life-of-mine plans?
RD: The circular economy is one in which we don't take, make and waste; we reduce, reuse and recycle. That is such a cornerstone if we are to meet the goals of the Paris Accord, but equally if we are to hold and reverse the decline of nature. You might think, "Oh, so a circular economy is where we're reusing things and using less of things. The mining industry must surely not like that, because that must mean lower demand for primary metal."
Absolutely not. For us, because we want to see a safe, just and sustainable world, we absolutely commit to having our contribution to the circular economy, and the way we feel we can best contribute is by supplying a stock of durable materials. The great thing about metals and minerals is you can almost infinitely recycle them. Two-thirds of the copper we've ever produced in the world since 1900 is still in circulation. We have aluminum and steel that are almost infinitely recyclable. But lithium, for example, we don't recycle very much of it yet. So we need systems to recycle. But before you can recycle and reuse, you need a stock of minerals. So our focus is on providing the stock of minerals really responsibly, and then helping the world and helping the system understand how to reuse and recycle those minerals. Fundamentally, we understand the metal so well because we helped to extract it.
We are ready to play our part in making sure that a circular economy is possible, and that means both supplying the metal and then making sure it's recirculated correctly.
Don't forget to follow us @INN_Resource for real-time updates!
Securities Disclosure: I, Georgia Williams, hold no direct investment interest in any company mentioned in this article.
Editorial Disclosure: The Investing News Network does not guarantee the accuracy or thoroughness of the information reported in the interviews it conducts. The opinions expressed in these interviews do not reflect the opinions of the Investing News Network and do not constitute investment advice. All readers are encouraged to perform their own due diligence.
Investing News Network websites or approved third-party tools use cookies. Please refer to the cookie policy for collected data, privacy and GDPR compliance. By continuing to browse the site, you agree to our use of cookies.