Agriculture Market Update: H1 2022 in Review for Potash and Phosphate
Aug. 22, 2022 01:50PM PST
Agriculture Investing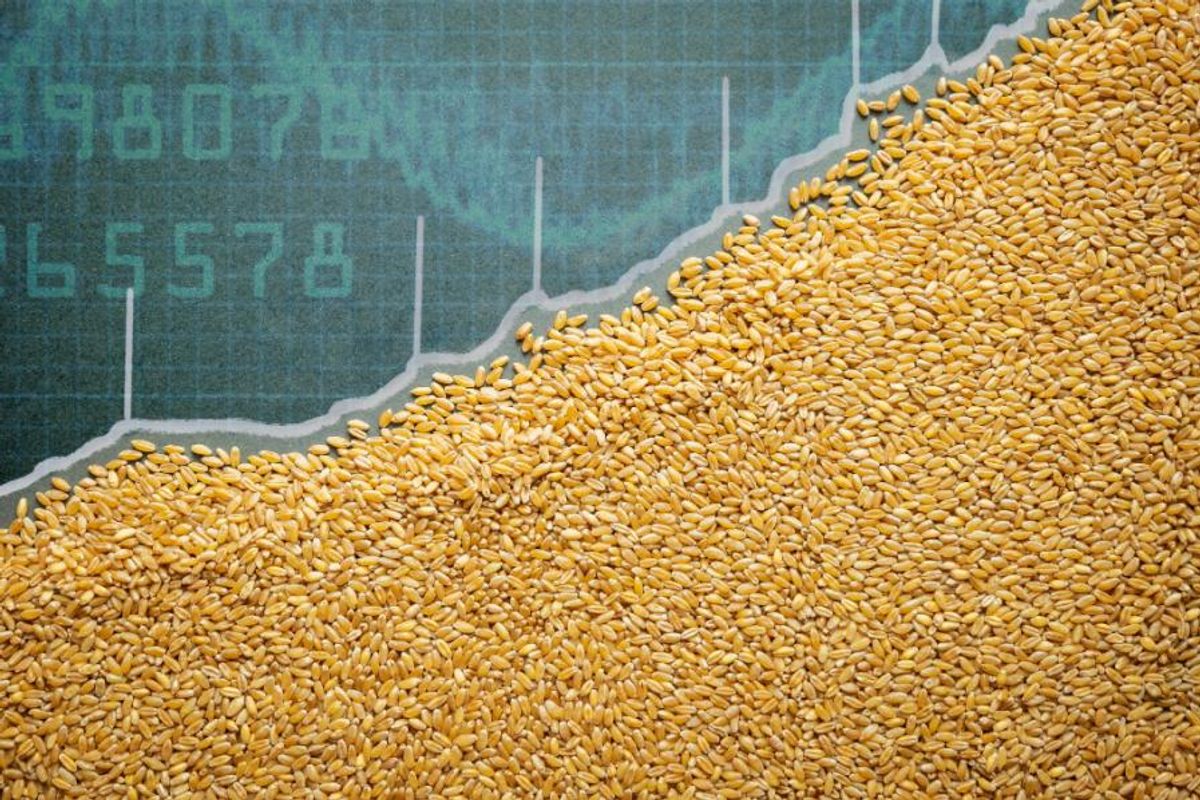 Potash and phosphate prices continued to trend higher in H1 2022. Find out what factors moved the market and how the second half of the year is shaping up.
Values across the agricultural input space remained elevated over the first half of the year, driven by high energy costs and supply disruptions largely stemming from the conflict in Ukraine.
These issues were further compounded by continued strength in demand across the sector, as well as mounting costs for freight transport and trade rerouting. "Fertilizer prices have reached a record high on the back of the war in Ukraine and its repercussions on trade flows. Russia is a key exporter of nitrogen, phosphate and potash fertilizers," Chris Lawson, head of fertilizers at CRU Group, wrote in a March note.
In addition to these broad factors impacting the sector, the potash and phosphate markets have also faced weather-related production woes and ongoing import sanctions from Belarus.
---
Over the first six months of 2022, phosphate prices surpassed the US$1,000 per metric ton (MT) level for the first time since 2008, while spot potash values reached an all-time high of US$1,210 per MT in April.
Some of the upward momentum both markets experienced during H1 has dissipated into Q3, but values remain historically high. As a February FocusEconomics report notes, if prices remain persistently high, farmers will have reduced profit margins, which could lead to a decline in corn crops in particular.
"Competition for available farmland could be particularly stiff in the next season, especially in the US and Ukraine. Seeding intentions could also be complicated by the recent surge in fertilizer prices, which could incentivize some shifting into other crops (and away from corn)," the report reads.
Analysts expect a 1 percent increase in corn production this year, taking outputs to a record 385 million MT.
The FocusEconomics outlook continues: "However, as maize requires relatively intensive use of fertilizers, herbicides and pesticides compared with alternatives, including soybeans, much may depend on whether the recent rally in input prices is sustained over the coming months."
Price shocks will not be limited to corn, either, as higher values across the agricultural input market continue to push prices for most foods higher.
"With food commodity prices already having increased by an additional 6 percent this year and our strategists expecting them to rise further on net over the next couple quarters, the stage has been set for further substantial increases in retail food prices this year," the report explains.
Phosphate price update: Production decline offset by demand drop
Looking first at phosphate, high crop prices are one of the major tailwinds propelling values; however, as CRU's Glen Kurokawa explained, tight supply was especially impactful over the first six months of 2022.
"There was a lot less supply than what was expected from major phosphate producers and exporters. So that includes China, which has been restricting its phosphate exports," Kurokawa said during a mid-May webinar.
This was further heightened by slight declines in supply out of Morocco and Saudi Arabia, in addition to disruptions out of Russia — the fourth largest producer — which hampered exports.
The senior phosphate analyst also attributed rising nitrogen values and higher crop prices despite phosphate outpacing the latter. "In other words, phosphate affordability has declined," said Kurokawa, adding that the reduction in affordability will be a precursor to a 5 percent decline in phosphate demand.
Some of this will be offset by a 5 percent supply decrease, consisting of a 3 million MT decline in available phosphate out of China as the country tries to drive down domestic prices with its own supply.
"We expect the Chinese export restrictions to last into 2023 … because phosphate prices are still going to be high for the first half of 2023," he said. "But thereafter, we expect some of the restrictions to be eased, but then there'll be less reason to export a huge amount, because the phosphate prices will be coming down internationally."
CRU also expects phosphate supply out of Russia to grow in 2023, even though Europe is turning away from sourcing the crop additive there due to the war. Instead, shipments to Brazil, India and elsewhere will support Russian exports.
Potash price update: Limited Belarus and Russia exports catalyze prices
Many of the larger factors weighing on the phosphate market are also impacting the potash sector, in addition to sanctions against Belarusian imports to the European Union (EU) and US.
In response to Belarusian President Alexander Lukashenko's mounting human rights abuses, the EU began levying sanctions on Belarus in June 2021, some of which targeted the country's potash sector.
Last year, Belarus ranked third in annual potash production, outputting 8 million MT of the crop fertilizer.
US sanctions aimed at Belarus' potash sector went into full effect in April of this year, piling onto constraints on Russian supply caused by Russia's invasion of Ukraine. Only Russia and Canada top Belarus' annual potash output, with Russian production accounting for 9 million MT of new global supply.
"Russia has had far fewer measures directed at its fertilizer industry than Belarus, with bulk volumes continuing to flow from Russian ports to most downstream markets," Humphrey Knight of CRU said in July. "H1 volumes to Brazil reached a record high in 2022, although shipments elsewhere are down slightly year-on-year."
During the first half of the year, Brazil also saw muriate of potash (MOP) prices reach a new record nominal high of US$1,210 in April. "The benchmark also saw the largest week-on-week MOP spot price increase ever recorded by Fertilizer Week," continued Knight, who was speaking during a webinar and is his firm's senior potash analyst.
The senior analyst went on to point out that the sustained high price points for MOP have resulted in a decline in the premium paid for higher-quality sulfate of potash (SOP). "That's more just a reiteration of how rapidly MOP prices have risen rather than anything particularly related to the SOP market," he said.
Potash's steep price growth in late 2021 and early 2022 has eroded affordability following several years of weak values and surging demand. As Knight explained, "Consumers took advantage across all key downstream markets, intensifying purchasing. (As a result) global MOP demand surged to a record high 71.6 million MT in 2020."
In 2021, demand surpassed 70 million MT "with exceptionally strong demand in spot markets." Now, with consumes' coffers full, prices higher and challenges in supply and transportation, CRU expects demand to decline.
"In 2022, demand (is) expected to be universally lower across all downstream consuming regions, in part due to less favorable affordability," a slide from the firm's February presentation outlines. "Demand rationing will be the principal driver amid major supply disruption."
Potash price update: Canadian supply key to market
With Belarus and Russia accounting for 40 percent of the potash market, Canadian output will be more important than ever in 2023. Annually, Canada contributes 14 million MT of potash to the market — 30 percent.
The North American nation also houses 4.5 billion MT of the world's estimated 11 billion MT of recoverable ore, according to the US Geological Survey.
Looking to access some of those reserves is Gensource Potash (TSXV:GSP), a Saskatchewan-based developer advancing the Tugaske project. In June, the Investing News Network spoke with President and CEO Mike Ferguson about the potash market and Gensource's plans to expand the production potential at Tugaske.
"It's really been in the discussion since the beginning," said Ferguson of the company's June announcement to increase production capacity at Tugaske from 250,000 MT per year to 500,000 MT. "Because fundamentally, we are a modular, scalable company; we're here to start and then scale up. So, you know, we can scale into the millions of tonnes just like the other large mega projects — the difference is how you get there."
Gensource's small-scale production process has been hailed as more environmentally friendly than other potash processes, particularly because there are no salt tailings or brine ponds. "We actually use 75 percent less water per tonne of product compared to conventional solution mining methods. So, all those things combined give our project an environmental profile that is head and shoulders above anything else in the industry," Ferguson said.
The company's goal is to offer an alternative to the "mega multi-million-tonne projects," and with that in mind, Gensource is using a buildable design to enter the market strategically.
"We started the company eight or nine years ago now, with the express purpose of doing the potash differently," Ferguson explained. "Right now, the potash industry is characterized by a very tightly controlled industry. There's five players that control up to 80 percent of the market."
Potash price update: High crop prices to continue
Potash prices have declined in Q3, but experts agree that they are not likely to return to their previous lows.
"I think the current prices, to be honest, are probably not sustainable in the long term. They are a function of the current supply shocks," Ferguson said.
However, he believes there has been a "structural change in supply" across the fertilizer space. "Potash more so than the others because of the problems on the supply chain," he added. "The price, yes, it will come back down off these highs, but it will never go down to the lows that we saw, you know, five and 10 years ago."
For Knight, the downtrend in potash prices will continue for now. "CRU originally expected downstream spot prices to fall to around US$800 to US$860 by the end of 2022," he noted during the July market review. "(Now it) appears further downside to prices now more likely during 2022 H2, but still at gradual pace."
Even if fertilizer prices decrease into 2023, the already record-setting values paired with inflation have sharply increased the price of food, as the report from FocusEconomics outlines.
"With food commodity prices already having increased by an additional 6% this year and our strategists expecting them to rise further on net over the next couple quarters, the stage has been set for further substantial increases in retail food prices this year," the document states.
This idea is reiterated in the University of Illinois' 2023 Nitrogen Fertilizer Outlook, which states that food prices will trend higher in 2023, in turn increasing breakeven prices for farmers.
Next year, the breakeven price for corn will be near US$5 per bushel, while for soybean the breakeven price will be US$11. "Continuing high fertilizer prices and increases in all production costs point to the need for high corn and soybean prices to remain profitable," the university report states.
Ultimately, both potash and phosphate are crucial to crop growth and health, especially in an increasingly precarious environment.
"Fertilizer/plant nutrition is one of many variables in farming systems and a prolonged period of fertilizer under application will impact longer term yields," Lawson wrote.
"Given the already tight grains and oilseeds market, and the importance of both Russia and Ukraine in those markets, food price inflation is an increasingly prominent risk."
Don't forget to follow us @INN_Resource for real-time updates!
Securities Disclosure: I, Georgia Williams, hold no direct investment interest in any company mentioned in this article.
Editorial Disclosure: The Investing News Network does not guarantee the accuracy or thoroughness of the information reported in the interviews it conducts. The opinions expressed in these interviews do not reflect the opinions of the Investing News Network and do not constitute investment advice. All readers are encouraged to perform their own due diligence.
Investing News Network websites or approved third-party tools use cookies. Please refer to the cookie policy for collected data, privacy and GDPR compliance. By continuing to browse the site, you agree to our use of cookies.