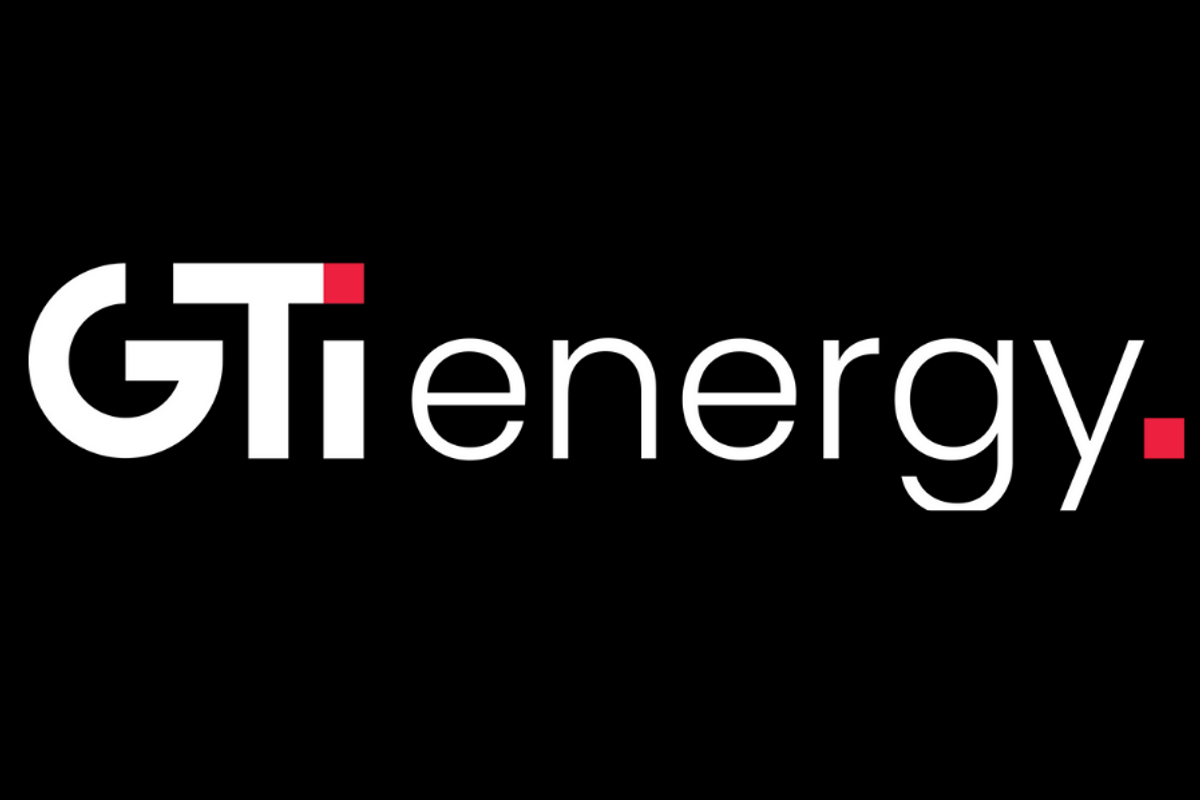 Planning Finalised for 100,000 ft Uranium Drilling Program
GTI Energy Ltd (GTI or Company) advises that planning is finalised, with permitting & bonding close to completion, for 100,000 ft of drilling at its Great Divide Basin (GDB) Project in Wyoming.
Highlights:
~100,000 ft of drilling is planned at GTI's Great Divide Basin ISR Project targeting known roll fronts for ISR amenable uranium
Includes ~40,000 ft of follow-up drilling at Thor plus ~60,000 ft at Odin, Teebo, Loki & Wicket
Drilling is anticipated to start in the coming weeks and finish by Christmas 2022
Exploration Program Overview – Great Divide Basin (GDB)
DRILLING AT THOR
Thor is the most advanced of the GDB Project areas and is located adjacent to Ur-Energy Inc's (URE) 18Mlb Lost Creek uranium deposit and operating ISR uranium processing plant2.
Exploration at Thor to date has successfully identified mineralisation with economic potential based on widths, grades & depth of mineralisation (ASX release 29 March 2022)1.
The upcoming program at Thor is now planned, permitted & bonded to include follow-up drilling of up to 70 new holes (~40,000 ft) to target extensions of the 2 miles of mineralised roll front identified from drilling completed earlier this year.
The new drilling will focus on the north-eastern section of the project including the two Wyoming state leases located northeast of the lode claim block which GTI previously successfully explored (Figure 1).
DRILLING AT WICKET EAST
The Wicket East claims abut the southern boundary of Ur-Energy's Lost Soldier Deposit (Figure 1).
Drilling of up to 20 holes (~20,000ft) at Wicket East seeks to explore a projected mineralised trend extending from the southern boundary of URE's Lost Soldier property for ~3 miles, as defined by historic drilling information similar in nature to that used to plan the successful maiden drilling program at Thor.
DRILLING AT ODIN, LOKI & TEEBO
Odin & Teebo are located adjacent to Uranium Energy Corp's (UEC), former Uranium One, Antelope Project. The Loki claims sit south of UEC's Antelope & north of URE's Lost Creek.
Drilling of ~40 holes (~40,000 ft) collectively across Odin, Teebo & Loki also seeks to explore mineralised trends, over a combined length of ~5 miles, as defined by the historic drilling information previously used to plan successful maiden drilling at Thor.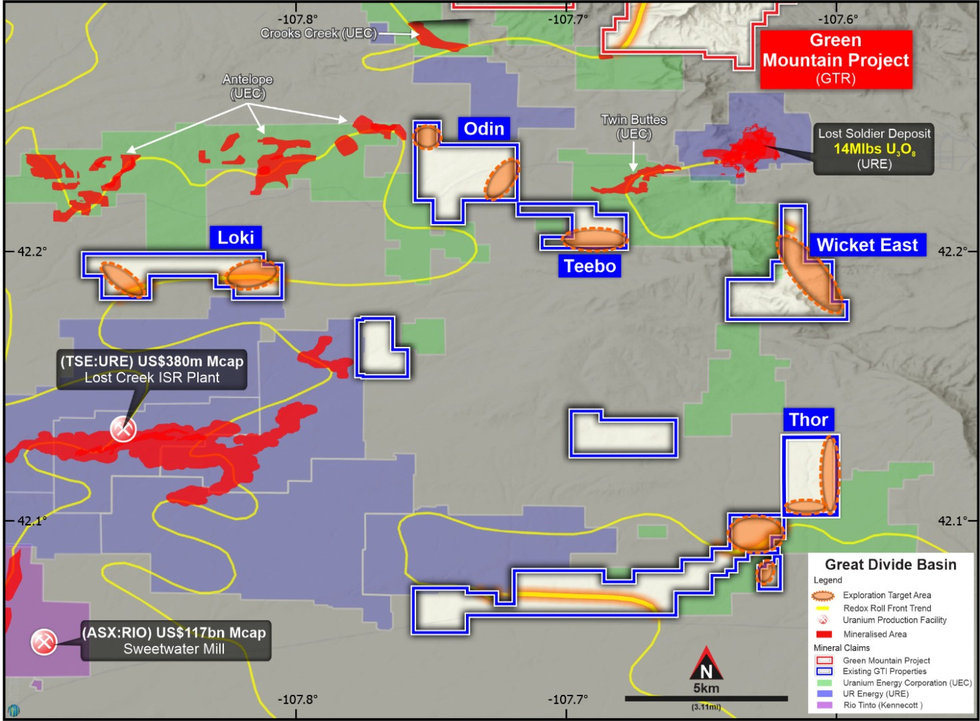 FIGURE 1. GDB WYOMING ISR URANIUM PROJECTS. PLANNED EXPLORATION DRILLING AREAS
Executive Director Bruce Lane said "preparation for our follow-up drilling campaign in the Great Divide Basinisnowatanadvancedstage.Wehavesequencedthedrillingtodeliverthefull100,000ftprogram prior to Christmas as originally planned. We are confident that we can successfully execute the drilling this year which will set GTI up to produce a uranium resource report in 2023. We look forward to providing updates in the coming weeks as the programprogresses".
Click here for the full ASX Release
This article includes content from GTI Energy Ltd, licensed for the purpose of publishing on Investing News Australia. This article does not constitute financial product advice. It is your responsibility to perform proper due diligence before acting upon any information provided here. Please refer to our full disclaimer here.
GTR:AU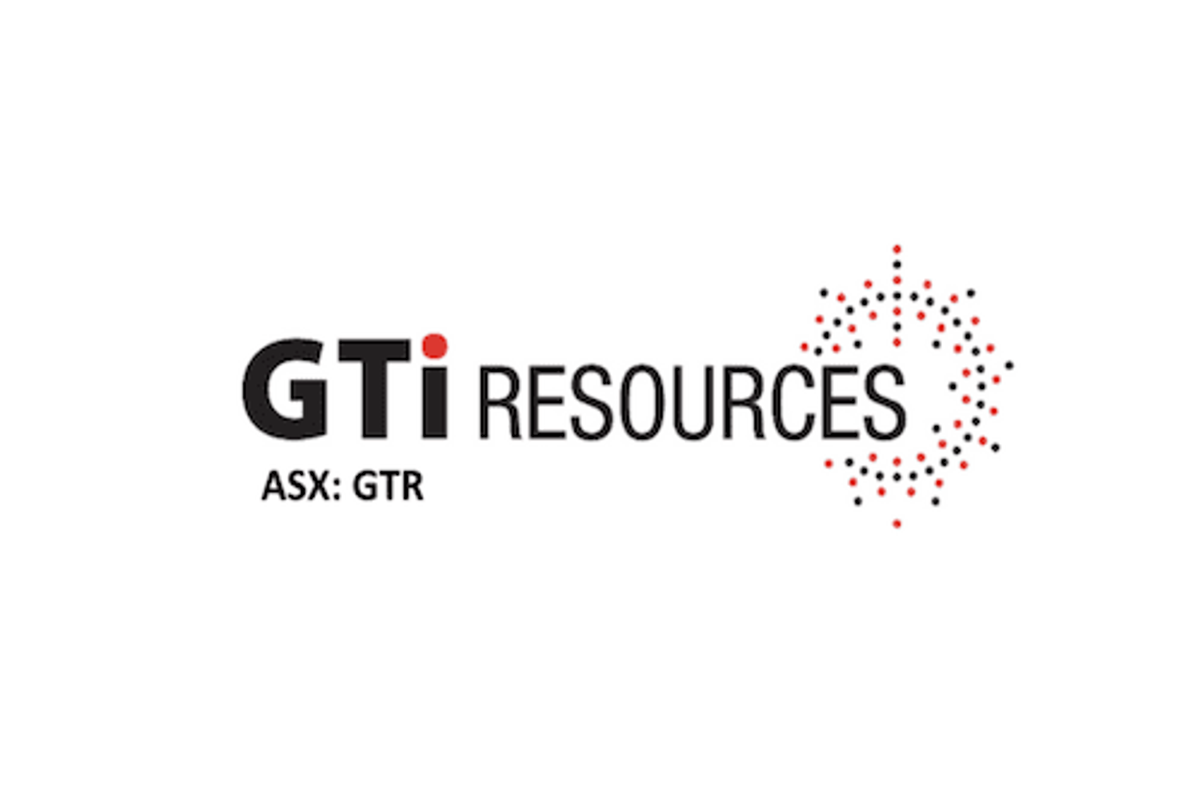 GTI Resources Ltd (GTI or Company) is pleased to advise that 2 mud rotary drill rigs have been secured for its planned drilling campaign at the Thor ISR uranium project in Wyoming's Great Divide basin (Figure 1). As previously advised, GTI is on track to commence drilling during December. This maiden drill program is designed to confirm the grade and tenor of uranium mineralisation that was previously identified by Kerr McGee in the 1970's & 80's and to ultimately support definition of an economic uranium resource.
Figure 1. Thor Project Uranium Drilling Location Map, Great Divide Basin, Wyoming USA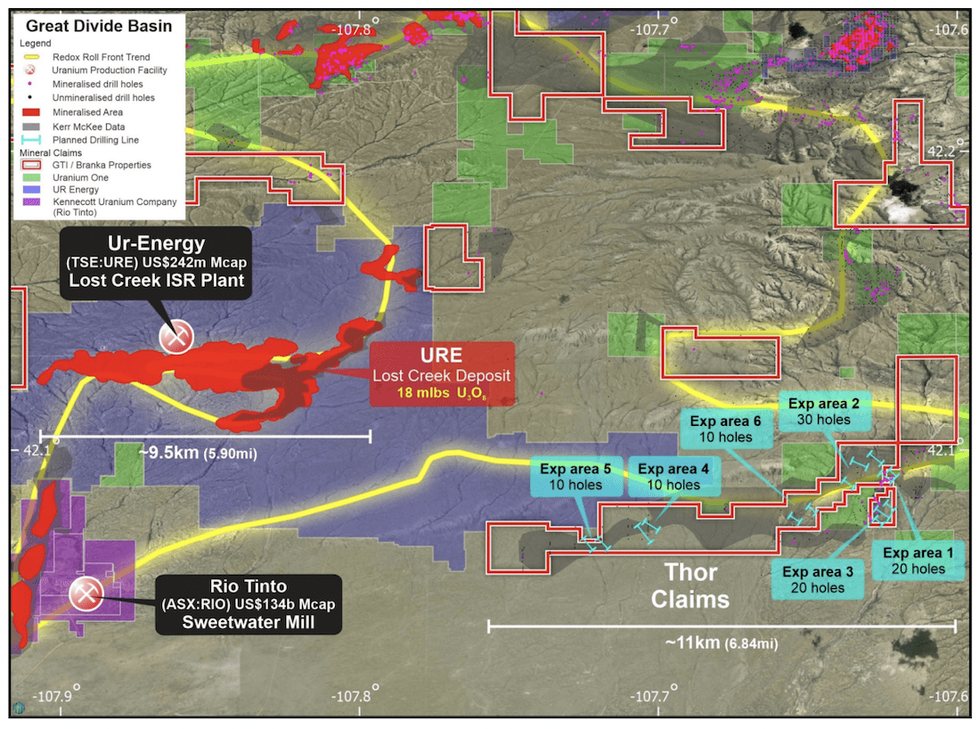 Henry Mountains Utah Uranium & Vanadium Projects
GTI also completed a field reconnaissance exploration program at its Henry Mountains project. The program aimed to enhance GTI's understanding of uranium & vanadium mineralisation within Section 2 at the southwestern end of the 5.5km mineralised strike including Section 36 between the Jeffery & Rats Nest areas (Figure 2). The data collected will help guide any further exploration drilling at the project area.
Read the full article here.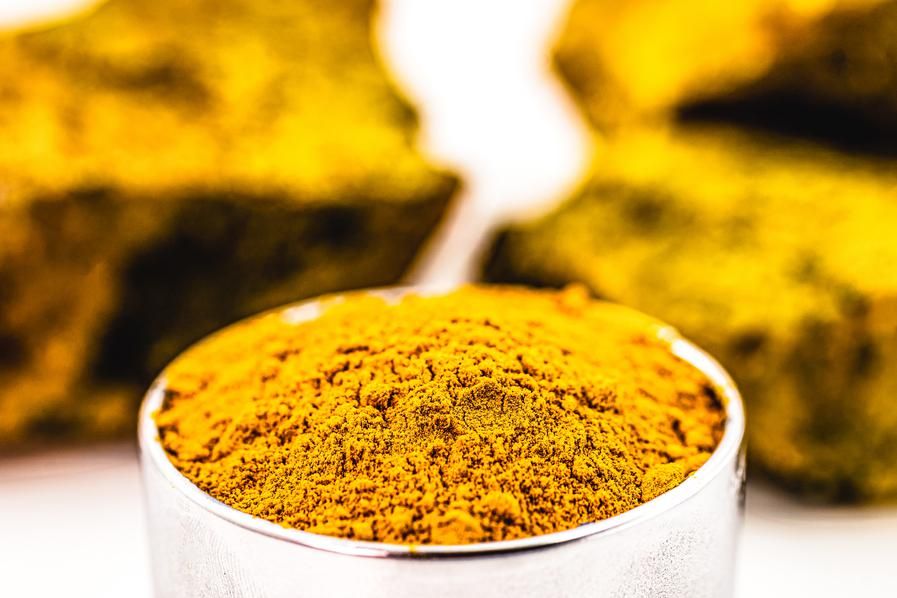 Despite sitting on the world's largest known recoverable resources of uranium — 1.68 million tonnes as of 2021 — nuclear power is banned in Australia, and the country uses no part of this material for its energy needs.
Instead, it sells this valuable commodity, with uranium accounting for one-quarter of the nation's energy exports.
Read on to learn more about Australia's role in the uranium industry with a focus on its operating mines and future producers.
What are Australia's major uranium mines?
Australia was the fourth largest producer of uranium in 2022, producing 4,553 tonnes. It was only beaten by Kazakhstan, Canada and Namibia, whose output came in at 21,227 tonnes, 7,351 tonnes and 5,613 tonnes, respectively.
It's clear that Australia is a major player on the global uranium stage. But where in the country is the material mined? In recent years, Australian uranium production has centred around three mining complexes — Olympic Dam, Beverley and Four Mile and Ranger — until Ranger ceased operations in 2021.
Read on for a closer at these mines and the companies that own them.
1. Olympic Dam, owned by BHP (ASX:BHP,NYSE:BHP,LSE:BHP)
While Olympic Dam is one of the world's largest uranium mines by output, the copper mine actually produces both it and gold as by-products. The mine has both underground and surface operations and has a fully integrated processing facility, which means it is capable of extracting, refining and processing mined commodities.

BHP produces a significant amount of uranium, but its production of copper, iron ore, coal and petroleum dwarfs its uranium production by a wide margin. In the calendar year 2022, BHP produced 2,813 tonnes of uranium oxide at Olympic Dam.

2. Beverley-Four Mile, owned by Heathgate Resources
Beverley was Australia's first in-situ recovery uranium mine and is about 520 kilometres from Adelaide. Owned by Heathgate Resources, a subsidiary of private, US-based company General Atomics, Beverley has been mined out, and production now occurs at the nearby Four Mile mine, which is owned by Heathgate subsidiary Quasar Resources.
In 2022, Four Mile produced 1,740 tonnes of uranium.
What are Australia's future uranium mines?
Australia accounts for almost one-third of the world's uranium deposits — 27.53 percent as of 2019 — and there are a slew of future exploration and expansion projects brewing in the country.
With 31 known uranium deposits, including the ones discussed above, the list of potential new mines or mines being brought back online is long. Here are a couple that companies are looking to start up in the near future.
1. Honeymoon
Honeymoon was discovered in the 1970s, and in 2015 Boss Energy (ASX:BOE,OTCQX:BQSSF) bought Uranium One Australia and acquired the mine as part of the deal. The project is permitted to export up to 3.3 million pounds (1,496 tonnes) per annum, which will be extracted through in-situ recovery (ISR).
Construction began in June 2022, and in October 2023, Boss Energy announced a significant milestone with the commencement of mining operations at Honeymoon and the start of pre-conditioning of the well-fields in preparation for uranium extraction. According to a further update in November, pre-flushing of the wells generated production-grade uranium. The first drum of uranium is anticipated to be produced in the first quarter of 2024.
2. Mulga Rock
This polymetallic deposit was first discovered by PNC Exploration in 1979 and is now owned by Deep Yellow (ASX:DYL,OTCQX:DYLLF). The deposit is divided into Mulga Rock East and West, and also hosts scandium, nickel and cobalt.
With approvals from both state and federal governments in 2016 and 2017, respectively, the mine has the ability to produce up to 1,300 tonnes of U3O8 per year. In December 2021, the Western Australian Department of Water and Environment Regulation confirmed that substantial commencement had been achieved, allowing Mulga Rock to continue to the next stage of development.
In addition to uranium, drilling and metallurgical testing at Mulga Rock have shown significant mineralisation of critical metals copper, nickel, cobalt and zinc, as well as multiple rare earths, including neodymium and praseodymium. Deep Yellow is currently working on an updated mineral resource estimate that will take this data into account and will then create an updated definitive feasibility study in 2024.
What's the outlook for uranium and nuclear power?
After suffering low prices following the 2011 Fukushima nuclear disaster, the uranium market is picking back up, and prices have run in 2023 to reach US$81 per pound as of the beginning of December.
As the world continues to pivot toward net-zero emissions, nuclear energy is expected to find increasing favour from countries looking to shift to cleaner sources of energy generation. According to the US Energy Information Association, nuclear generation is anticipated to grow by more than 15 percent between 2020 and 2050.
A report from the World Nuclear Association states that uranium production will remain stable until the end of the 2020s, and then decrease by nearly half from 2030 to 2040, highlighting the need for increased exploration and production before that drop-off point to avoid future supply disruptions.
According to a recent report by Sprott (TSX:SII,NYSE:SII), the supply of uranium is likely to trail behind demand, with an expected supply shortfall of about 1.5 billion pounds by 2040. This widening gap in supply and demand could lead to increased uranium prices in the coming years.
This is an updated version of an article first published by the Investing News Network in 2021.
Don't forget to follow us @INN_Australia for real-time updates!
Securities Disclosure: I, Matthew Flood, hold no direct investment interest in any company mentioned in this article.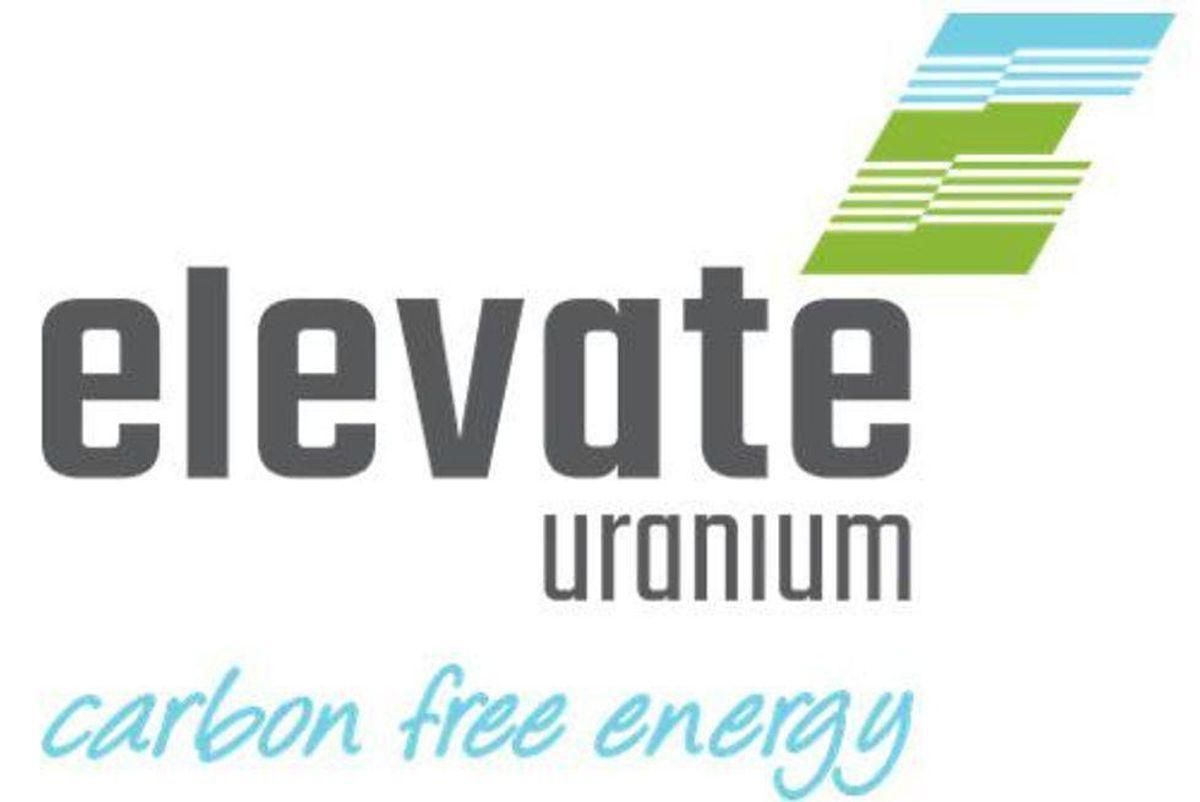 Description
The securities of Elevate Uranium Ltd ('EL8') will be placed in trading halt at the request of EL8, pending it releasing an announcement. Unless ASX decides otherwise, the securities will remain in trading halt until the earlier of the commencement of normal trading on Friday, 8 December 2023 or when the announcement is released to the market.
ASX Compliance
Click here for the full ASX Release

This article includes content from Elevate Uranium, licensed for the purpose of publishing on Investing News Australia. This article does not constitute financial product advice. It is your responsibility to perform proper due diligence before acting upon any information provided here. Please refer to our full disclaimer here.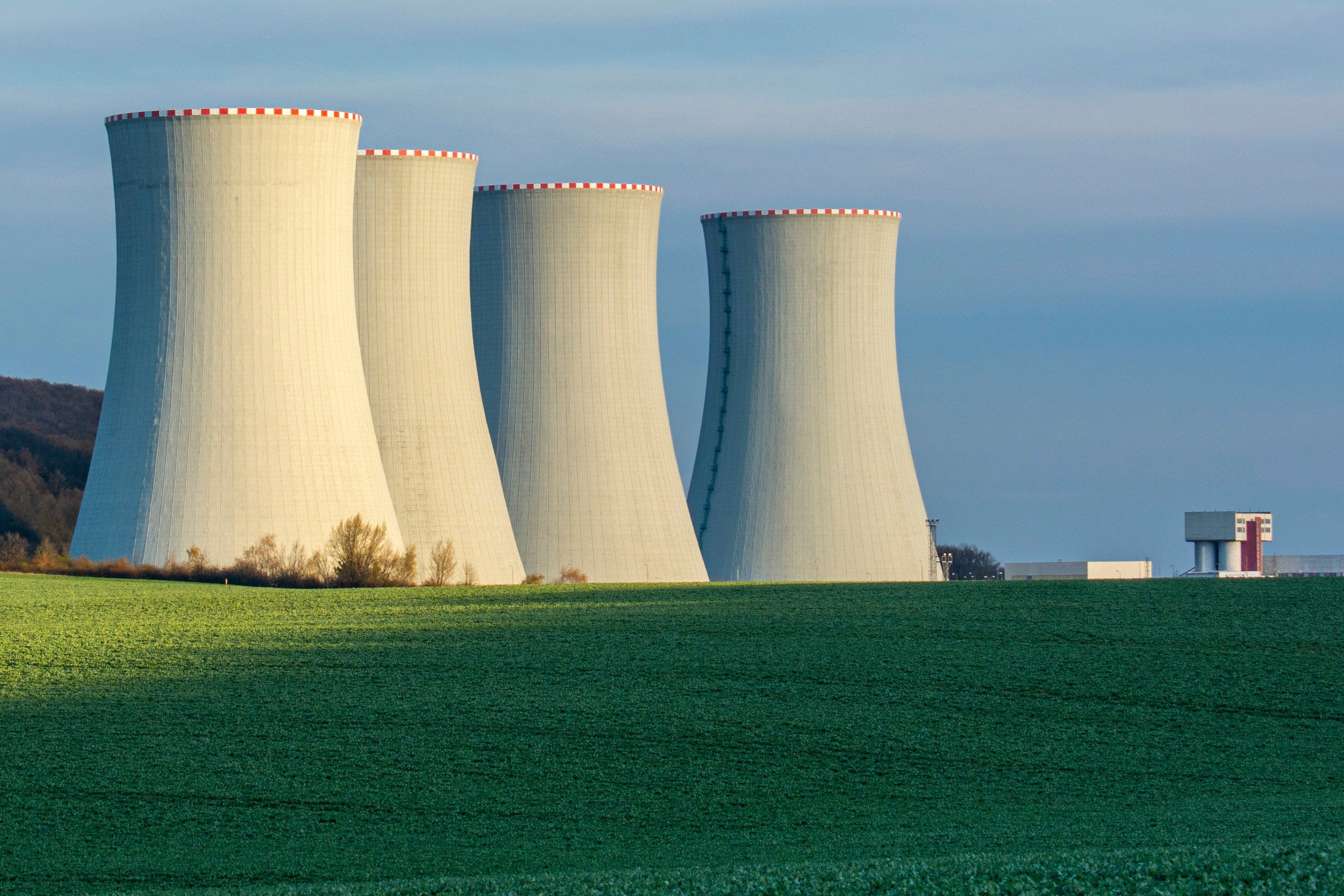 Despite the global shutdown, uranium prices have continued to do considerably well in recent years. In fact, the energy metal gained a lot of traction and momentum in 2020 and 2021, while the rest of the world was at a standstill, and it has only continued to climb since.
In 2022, the uranium price began spiking early in the year, reaching US$64.50 per pound in mid-April — a height not seen since 2011 and likely the result of the geopolitical tensions in Europe. This year, after settling at around US$50 through March, the energy metal began spiking again. As of November 22, it has climbed to US$80, and it has yet to let up.
Experts say the future of uranium is looking bright. With hopes high for the energy metal, those looking to capitalise on uranium stocks have a lot of upside to bolster their investment case.
To help interested investors, the Investing News Network compiled a list of the top ASX uranium stocks by their market caps. Data was gathered on November 22, 2023, using TradingView's stock screener. All information and values were current at that time.
Market cap: AU$3.1 billion; current share price: AU$1.015
Paladin Energy is an independent uranium production company based out of Western Australia whose goal is to be a reliable supplier of clean energy for the future. Its main focus is uranium mining, and it currently has one active mine: Langer Heinrich in Namibia, of which it owns 75 percent. The company also has an exploration portfolio that spans both Canada and Australia.

Paladin's operations were paused in 2018 due to continued low uranium prices. However, in 2022, the company began the process of restarting operations at Langer Heinrich and saw a more than successful share purchase plan completed in May 2022. Chairman Cliff Lawrenson stated in the company's activities report for the quarter ended September 30, 2023, that Paladin is looking to resume production by Q1 of calendar year 2024.
Market cap: AU$1.53 billion; current share price: AU$4.24
Boss Energy's Honeymoon uranium mine is about to enter the market. The mine, located in South Australia, is licenced and permitted for the production, storage and export of uranium. With a strategically designed processing plant, the asset has a small footprint and upholds the Heritage and Native Title mining agreements on the land. Since it acquired Honeymoon in December 2015, Boss Energy has developed the project's JORC resource from 16.6 million pounds to 71.6 million pounds.
In October of this year, Boss Energy announced that it had achieved a significant milestone with the commencement of mining operations at Honeymoon, and another came on November 30 when pre-flushing of the start up wells produced production-grade uranium. First production is expected in Q1 2024.

Market cap: AU$925.27 million; current share price: AU$1.16
Deep Yellow is committed to developing a high-output, cost-effective, tier-one uranium company. The company's project portfolio consists of six assets over two countries, Namibia and Australia. Its Namibian projects include the Tumas and Omahola projects, as well as the Nova and Yellow Dune joint ventures. In Australia, the company has its Alligator River and Mulga Rock projects.
In addition to uranium at Mulga Rock, the company has identified critical metals such as copper, nickel, cobalt, zinc and the rare earth elements neodymium and praseodymium. Looking forward, the company plans to release a new mineral resource estimate by the end of 2023 and commence an update to the project's definitive feasibility study in Q2 of 2024.
Market cap: AU$525.98 million; current share price: AU$0.29
Lotus Resources is an Australian uranium developer based in Perth. The company's flagship asset is the Kayelekera uranium mine in Malawi, which it acquired from Paladin Energy in 2020. Lotus currently has 85 percent ownership of the project, and the remaining 15 percent is owned by the Malawi government. The mine has been under care and maintenance since 2014 due to a prolonged lull in uranium prices.
Now that prices have recovered, the company is interested in restarting production at Kayelekera. In August 2022, the company completed a restart definitive feasibility study to test the mine's potential, and the study showed Kayelekera to be a low cost operation with the potential to begin production in 2024 or 2025. It is estimated to have a 10 year mine life and produce 19.3 million pounds of uranium over that period.
In July, the company announced a merger plan with A-Cap (ASX:ACB), an Australian resources company focused on the development of its Letlhakane uranium project in Botswana. This will be done through a Scheme of Arrangement, with Lotus acquiring all the ordinary shares of A-Cap. The combined group will still operate under the name Lotus Resources and trade under the same ticker. "Lotus can leverage its proven uranium expertise in developing Letlhakane, one of the world's largest undeveloped uranium resources in one of the world's top mining jurisdictions, Botswana," stated the company in its activities report for the quarter ended September 30.
Market cap: AU$422.94 million; current share price: AU$2.66
Bannerman Energy is an Australian uranium development company headquartered in Perth. The company's primary focus is its Etango uranium project in Namibia, for which it developed a scoping study based on an 8 million tonne per year throughput rate. The company has dubbed this Etango-8. The project is located on one of the world's largest untapped uranium resources within Namibia's established uranium-mining district, and it has a predicted mine life of over 15 years.
Bannerman submitted its mining licence application in August 2022 and is currently working on front-end engineering and design and long-lead items. The company anticipates a positive final investment decision in the first half of 2024, after which construction will take just under three years.
FAQs for ASX uranium stocks
Is there a uranium ETF in Australia?
There are currently two uranium-focused exchange traded funds listed on the ASX. Global X Uranium ETF (ASX:ATOM) offers investors access to a broad range of companies involved in uranium mining and the production of nuclear components, including those in extraction, refining, exploration, or manufacturing of equipment for the uranium and nuclear industries.
Meanwhile, Betashares Global Uranium ETF (ASX:URNM) aims to track the performance of an index (before fees and expenses) that provides exposure to a portfolio of leading companies in the global uranium industry.
Don't forget to follow us @INN_Australia for real-time updates!
Securities Disclosure: I, Melissa Pistilli, hold no direct investment interest in any company mentioned in this article.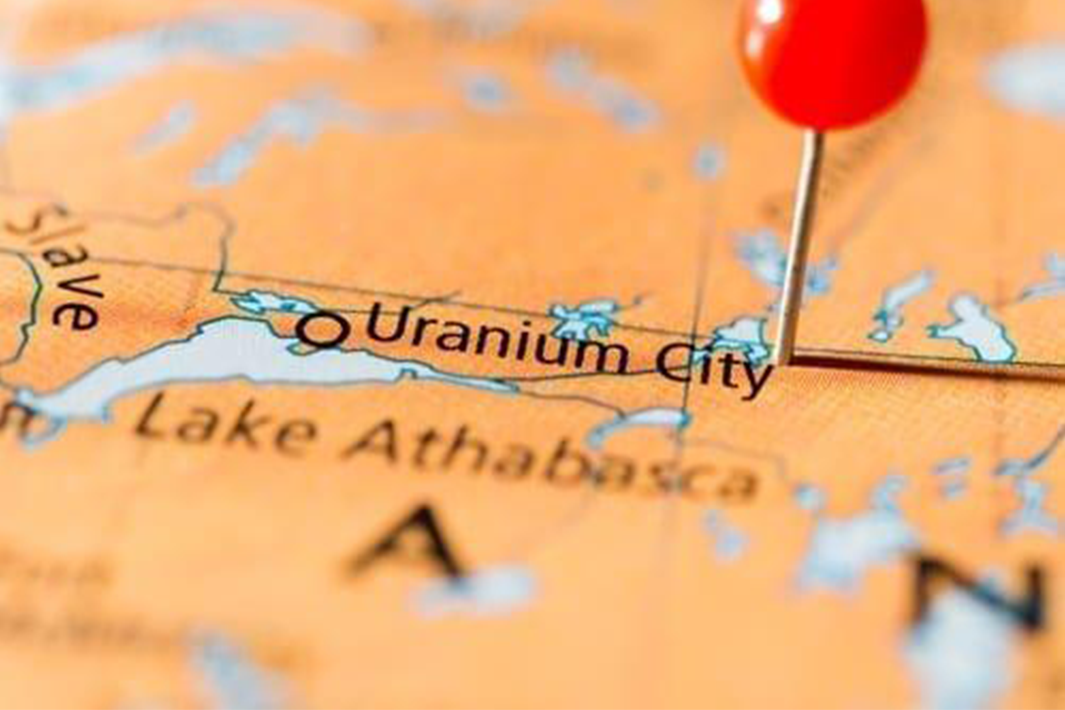 Canada's vast landscape is home to a wealth of minerals that have put it on the map as a global leader in mining, resource development and energy.
While mostly known for its gold, copper, nickel, oil and gas reserves, the country also hosts the third-largest uranium supply in the world, representing roughly 10 percent of global reserves. As the world continues its transition to a future defined by sustainability and clean energy, Canada's uranium mines may prove instrumental.
The country's Athabasca Basin is already a uranium heavyweight, home to the world's top uranium producing mine. In light of increasing demand for alternative energy sources to fossil fuels, the Basin is attracting considerable uranium exploration. Investors would do well to keep the region on their radar and develop a deeper understanding of the current market for the resource.
An impending "supply black hole" in uranium
The uranium market is heating up. For the past year, uranium prices have climbed steadily, driven by the demand for sustainable fuels and the ongoing instability in global oil and gas supply chains.
These factors appear to have put the energy resource on a path with which battery metals investors are all too familiar.
According to Justin Huhn, founder and publisher of Uranium Insider, there simply isn't enough uranium inventory to keep up with demand. Huhn says he expects to see a "supply black hole" in the mid-term, which could have major consequences for both uranium prices and equities moving forward.
"The only (uranium) inventory that exists in the world right now is strategic, held by nation-states and nuclear utilities with limited inventories," Huhn explained in an interview with Investing News Network. "We're at this moment in time where the supply side has gotten so squeezed that very, very low-volume demand in the spot market is moving the price significantly. Best-case scenario — we're talking five years from now and even then it's like a moment-in-time snapshot — supply maybereaches that structural demand.
"Uranium is a structurally undersupplied market," he added. "Nobody knows where that relief is going to come from."
Uranium prices in Q4 2023 have reached a 15 year high, and the market is experiencing its most favorable supply and demand fundamentals in more than a decade. Consequently, many analysts believe uranium displays all the hallmarks of an early bull market. That's good news for investors — and for any company currently engaged in uranium exploration and development.
A hotbed of uranium mining and exploration
Demand for uranium is potentially even more pronounced in Canada compared to other regions. As a result of a favorable regulatory climate, innovative new technology and multiple utilities with plans to construct their own nuclear facilities, the country appears to be on the verge of what some have called a "nuclear renaissance."
The Athabasca Basin can deliver the stable source of uranium necessary for this, currently accounting for 15.5 percent of total annual uranium production. Spanning roughly 100,000 square kilometers of the Canadian Shield in Northern Alberta and Saskatchewan, the sandstone basin is home to 10 of the 15 highest-grade uranium deposits in the world and hosts the majority of Canada's uranium reserves — an estimated 514,000 tonnes.
The Athabasca Basin region is distinct for its unique geology. The surface of the region consists mostly of sandstone sediment with depths ranging up to 1,000 meters. Uranium is primarily found at the base of this sandstone, deposited between rock layers in geologic formations known as unconformities. The nature of these formations, as well as precisely how they've become so uranium-rich, is a question that's puzzled geologists for decades.
Researchers from the University of Regina recently attempted to answer that question. Their results, however, only raised further questions. Although fluid from ore-bearing areas in the Basin displays high levels of uranium, fluid from areas with no uranium ore shows the same trait.
The conditions under which the Basin's uranium deposits formed thus remain something of a puzzle — though geologist Guoxiang Chi, who is working on the project, suspects the presence of reducing agents, such as graphite or methane gas, to be the culprit. "Without a reducing agent, you can't have ore," Chi explained.
It's worth noting that several of the most prominent new uranium discoveries have been made just outside the margin of the current sandstone basin in areas thought to have once been covered by the sandstone.
Major players in the Athabasca Basin
Several mining and exploration companies have already staked their claim in the basin. As a result, in addition to major uranium mines, the region is home to plenty of uranium exploration projects, many of which are already in the advanced stage. We've summarized some of the more notable players and their assets below.
A relative newcomer to Saskatchewan's uranium exploration sector, North Shore currently holds over 60,000 hectares of highly prospective claims along the Athabasca Basin's eastern margin. These claims span two properties, Falcon and West Bear, both of which benefit from pre-existing infrastructure in a region with significant exploration activity.
North Shore is currently in the process of prioritizing uranium targets for drilling set to begin in early 2024.
ATHA Energy (CSE:SASK,OTCQB:SASKF)
ATHA Energy is notable for holding the largest uranium exploration portfolio in the Athabasca Basin, comprising a total of 3.4 million acres. In August, ATHA conducted the largest multiplatform electromagnetic survey in the Basin's history as part of its exploration-at-scale strategy. Initial results have been promising, identifying multiple high-priority areas within the company's East Apex Project.
Cosa Resources currently holds more than 140,000 hectares of uranium assets. Proximal to the Athabasca Basin, the projects are either near or within district-scale structural corridors or highly prospective uranium corridors. Most notably, Cosa's 100 percent owned Ursa property encompasses a large portion of the underexplored Cable Bay shear zone. The company's team includes multiple people who were part of the discovery of the Hurricane uranium deposit.
Cameco, one of the world's top uranium mining companies, operates two major uranium mines in the Athabasca Basin, Cigar Lake and McArthur River/Key Lake. The company owns 54.5 percent of Cigar Lake, the highest-grade uranium mine in the world and the world's top producing mine, as well as 70 percent and 83 percent, respectively, of McArthur River and Key Lake, the world's largest high-grade uranium mine and mill.
Other companies with advanced exploration projects in the region include Baselode Energy (TSXV:FIND,OTCQB:BSENF), Fortune Bay (TSXV:FOR) and Okapi Resources (ASX:OKR,OTCQB:OKPRF).
Investor takeaway
Canada has long held a significant position in the global uranium market. Between considerable exploration and development within the Athabasca Basin and the country's plans to embrace nuclear energy, this is unlikely to change. Instead, as more projects come online and more companies claim land within the Basin, Canada will continue to be a major player in the global uranium market — maintaining its standing as a significant source of investment opportunities.
This INNSpired article is sponsored by North Shore Uranium (TSXV:NSU). This INNSpired article provides information which was sourced by the Investing News Network (INN) and approved by North Shore Uraniumin order to help investors learn more about the company. North Shore Uranium is a client of INN. The company's campaign fees pay for INN to create and update this INNSpired article.
This INNSpired article was written according to INN editorial standards to educate investors.
INN does not provide investment advice and the information on this profile should not be considered a recommendation to buy or sell any security. INN does not endorse or recommend the business, products, services or securities of any company profiled.
The information contained here is for information purposes only and is not to be construed as an offer or solicitation for the sale or purchase of securities. Readers should conduct their own research for all information publicly available concerning the company. Prior to making any investment decision, it is recommended that readers consult directly with North Shore Uranium and seek advice from a qualified investment advisor.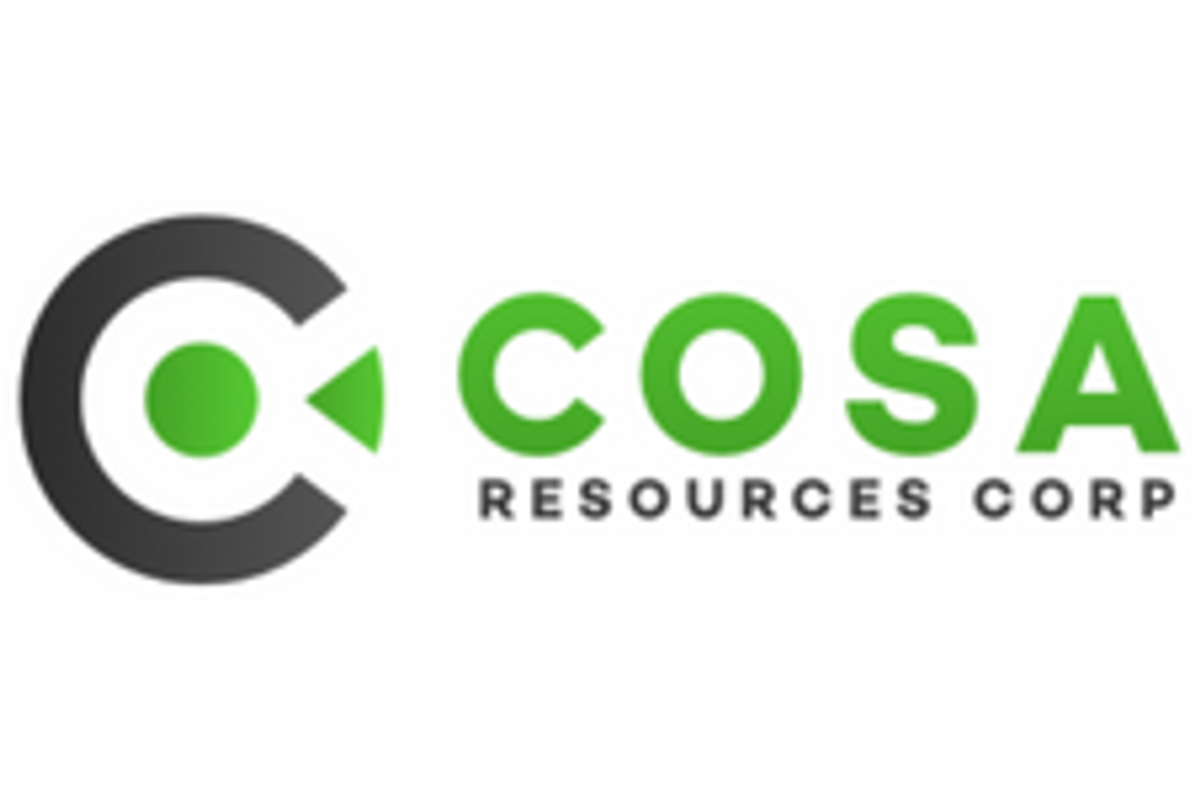 Overview
Cosa Resources (TSXV:COSA, OTCQB:COSAF, FSE:SSKU), is a Vancouver-based uranium exploration company with a portfolio of highly prospective assets in Saskatchewan's Athabasca Basin region.
Cosa's portfolio of uranium projects comprises more than 160,000 hectares of land within or proximal to Saskatchewan's Athabasca Basin. Each project captures portions of highly prospective northeast trending uranium corridors and district-scale structural corridors, such as the Cable Bay and Grease River Shear Zones and the Larocque Trend.
The Athabasca Basin region is well known for hosting some of the world's largest and highest-grade uranium deposits within these prominent and continuous magnetic low corridors; examples include Cameco's McArthur River mine and IsoEnergy's Hurricane deposit. Cosa's projects are considered underexplored and boast strong potential to host world-class uranium deposits.
Supported by a team of technically focused and successful geologists and mining executives, Cosa believes that a combination of new ideas and aggressive exploration in underexplored areas has the potential to yield the next Tier 1 uranium discovery.
Left to Right: Steve Blower, Andy Carmichael, Craig Parry, and Justin Rodko.
Recipients of the AME Colin Spence Award for 2022.
Cosa has strategically assembled a management team with a history of success in the Athabasca Basin. With well over a century of combined uranium experience, Cosa's management team has been involved with several uranium discoveries in recent years. Chairman Steve Blower was part of the discovery team behind 92 Energy's Gemini zone, IsoEnergy's Hurricane deposit, and Denison's Gryphon deposit. For his role in the Hurricane discovery, he was co-recipient of the AME 2022 Colin Spence Award for excellence in global mineral exploration, alongside fellow Cosa team members Andy Carmichael, Justin Rodko and Craig Parry.
Uranium Markets
With the world's shift away from fossil fuels, nuclear power has been gaining popularity in recent years. As of now, there are around 440 nuclear reactors globally, consuming roughly 62,500 tonnes of uranium (tU) per year, and the demand for the metal is only growing as more reactors come online. This has created a consistent and growing need for new sources of uranium to keep up with the increasing demand.
This rise in long-term demand for uranium has resulted in a growing spot price, reaching US$53.20 in September 2023, an increase of 14.72 percent from the previous month and 29.92 percent from last year. Given the current geopolitical climate in pursuit of cleaner power and reduced carbon emissions, nuclear power has become increasingly popular as an alternative to fossil fuels. It's clear that new sources of uranium are necessary to meet the growing demand for the metal, which is now included as one of the Canadian Government's 31 critical minerals.
In addition to a strong focus on uranium exploration and commitment to ESG practices, Cosa Resources also prioritizes strong corporate governance. The company believes that effective corporate governance is essential for building and maintaining trust with investors and stakeholders, as well as ensuring the long-term success and sustainability of their business. To support this goal, Cosa Resources has established a strong board of directors with diverse backgrounds and expertise. The board provides oversight and guidance on key strategic and operational decisions, and they are responsible for ensuring that the company operates in compliance with all relevant laws, regulations, and ethical standards. Cosa has additional support from Inventa Capital Corporation, a privately held merchant bank that specializes in financing and supporting companies that explore for and develop mineral deposits to fuel and support global energy and technology needs.
Company Highlights
Over 160,000 hectares of underexplored uranium assets within the Athabasca Basin region - the heart of the Canadian uranium mining sector.
Projects near to or within highly prospective uranium corridors and district-scale structural corridors such as the Cable Bay and Grease River Shear Zones, and the Larocque Trend.
100-percent-owned Ursa property covers 65 kilometers of the fertile and highly underexplored Cable Bay Shear Zone uranium corridor.
More than 10 high-priority target areas identified by airborne surveying and comprehensive conductivity modelling at Ursa and Orion.
Recent project acquisitions resulted in the addition of Solstice, Polaris, Eclipse to the company's portfolio, and further expansion of the Ursa, Orion and Astro projects.
The company acquired the Aurora Project in the Athabasca Basin, Saskatchewan adding more than 16,800 hectares to Cosa's 100 percent owned exploration portfolio.
A management team comprised of technically focused and successful geologists and mining executives with a proven track record of discovery and development in the Athabasca Basin.
Key Projects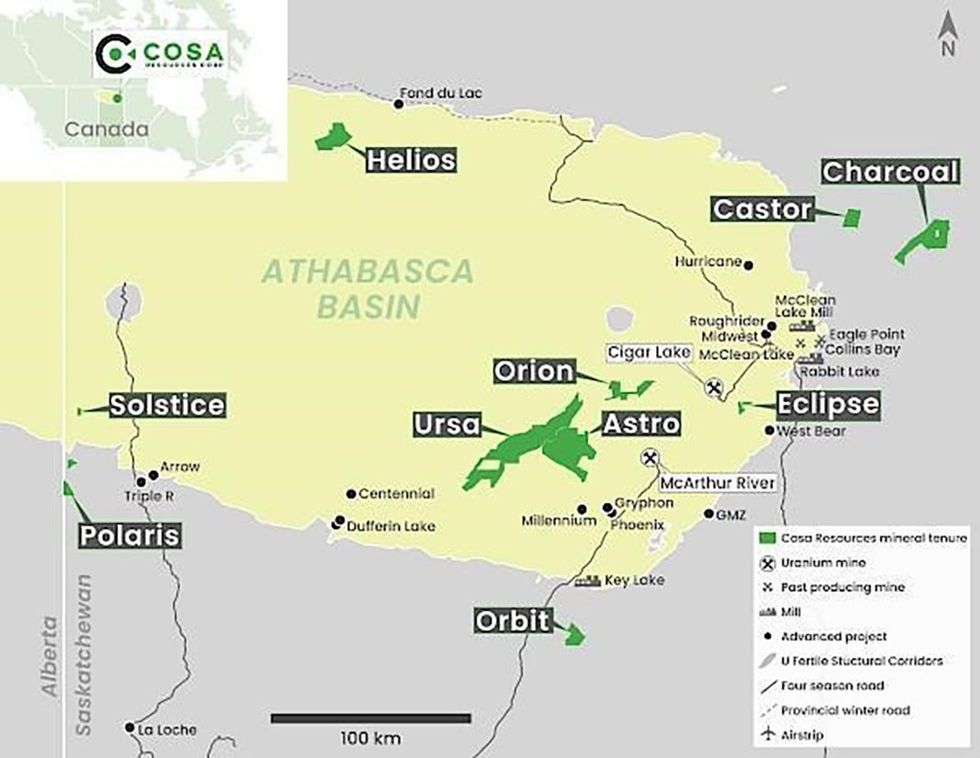 Cosa's uranium projects comprise over 160,000 hectares of land between several properties located within or proximal to Saskatchewan's Athabasca Basin. These projects capture portions of highly prospective northeast trending uranium corridors and district-scale structural corridors such as the Cable Bay and Grease River Shear Zones and the Larocque Trend. The Athabasca Basin is well known for hosting some of the world's largest and highest-grade uranium deposits within these prominent and continuous magnetic low corridors; examples include Cameco's McArthur River mine and IsoEnergy's Hurricane deposit.
Cosa's projects have seen only 18 historical drill holes, with 15 of them conducted on the Ursa project. This project, featuring over 60 kilometers of strike length of the Cable Bay Shear Zone, is still considered significantly underexplored. Notably, Ursa has not undergone drilling since 2002, and the most recent drilling across any Cosa project occurred on the Helios grounds in 2007. All of Cosa's uranium projects are fully owned by the company.
In 2023, Cosa Resources expanded its uranium portfolio with the acquisition of the Astro and Orbit uranium exploration properties in the Athabasca Basin region. Orbit covers four kilometers of the interpreted strike extension of a reactivated graphitic structural trend. The 6,669-hectare project was acquired by low-cost staking. Astro is a 40,025-hectare project covering a 20-kilometre strike length of electromagnetic (EM) conductors which are untested by drilling.
Further to the company's expansion efforts, it has also
acquired the Polaris and Eclipse uranium exploration properties
in the Athabasca Basin. Polaris covers 3,290 hectares and 9 kilometers of prospective magnetic low zones near the southwestern Athabasca Basin and Eclipse covers 1,622 hectares in the Eastern Athabasca Basin with thin sandstone cover.
Ursa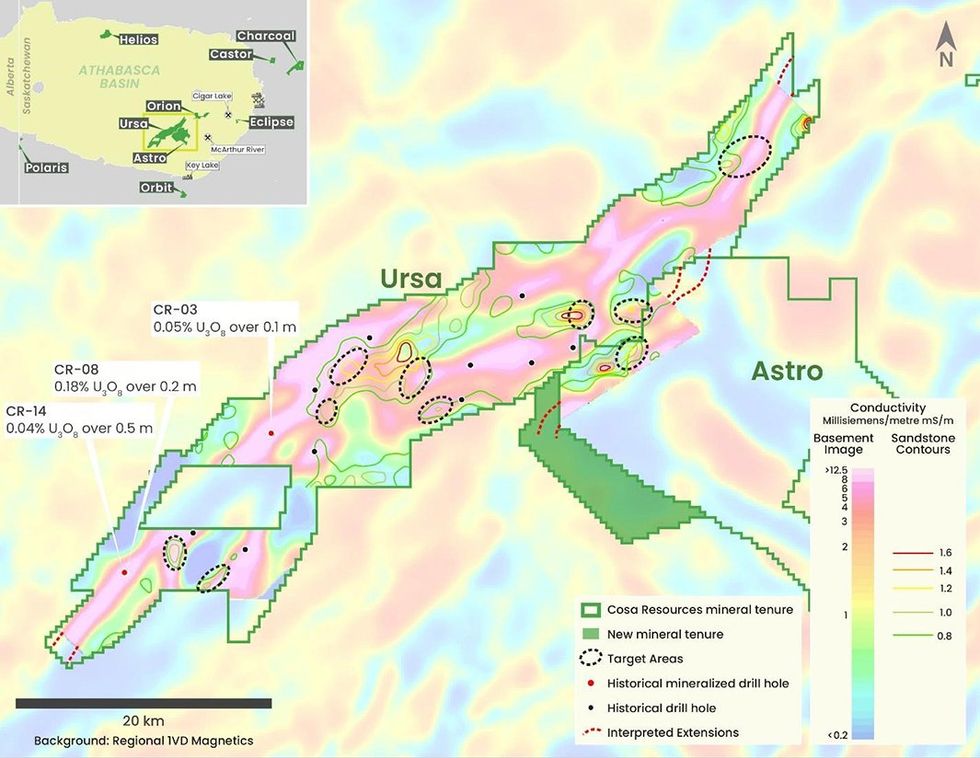 Ursa property
Ursa covers 65 kilometers of strike length of the Cable Bay Shear Zone, a highly prospective and underexplored geological analogue to the setting underpinning major current- and past-producing eastern Athabasca uranium mines. At Ursa, the sub-Athabasca unconformity is estimated to be between 850 and 1,000 meters below surface. Cosa's 2023 MobileMT survey covered more than 90 percent of this expansive project with the objective of defining and prioritizing conductive strike for follow up exploration and avoiding costly systematic drilling of the entire project.
The survey mapped more than 100 kilometers of basement conductive trend strike-length within Ursa. The property-scale conductivity model has greatly improved Cosa's understanding of the project's basement geology and allowed the identification of bends, splays and interpreted stepovers along basement conductive trends, all of which suggest favorable structural complexity.
The Ursa conductivity model includes numerous zones of anomalous sandstone conductivity. Interpretation has identified 10 initial target areas consistent with Cosa's criteria, which cover an aggregate basement conductive trend length of approximately 24 kilometers. Importantly, none of the 15 historical drill holes within the project, including the three weakly mineralized drill holes, are proximal to the initial target areas identified by Cosa.
Confidence in the conductivity model is gained from its consistency with historical drilling results. Drilling at Ursa largely failed to intersect broad, strong zones of sandstone-hosted clay enrichment and the model contains no significant zones of enhanced sandstone conductivity proximal to historical drill holes. Historical drill holes which intersected broad intervals of pervasively silicified sandstone are located within a zone of extremely low sandstone conductivity in the 3-D model, suggesting variations in conductivity related to alteration are detectable by the survey system and accurately represented in the conductivity model.
Cosa is highly encouraged by the survey results at Ursa and will prioritize follow-up of top priority targets with target refinement through industry-best ground EM surveying in advance of diamond drilling in 2024.
Helios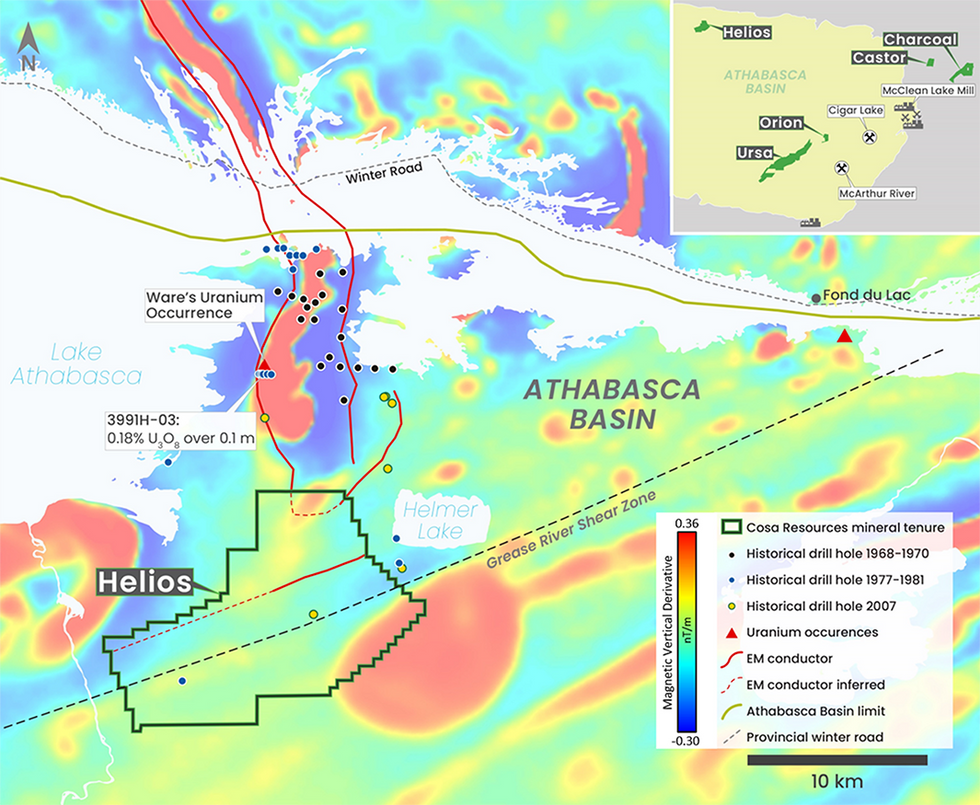 The 12,835-hectare Helios project is located 14 kilometers south of the northern rim of the Athabasca Basin. The project comprises two target areas:
The northern target area covers the extension of two sub-parallel conductive trends flanking a central magnetic high as indicated by a 2005 airborne electromagnetic survey. The Ware's Uranium Occurrence, located roughly six kilometers on strike and to the north of Helios, is a zone of outcropping sandstone cut by uranium-bearing fracturing. Limited follow-up drilling determined that fracturing penetrated the full thickness of the Athabasca sandstone which indicates the potentially significant structural corridor. No drilling has tested this system on the Helios project, though a 2007 drill hole was completed roughly four kilometers north of Helios which intersected favorable illitic and chloritic clay alteration signatures. Depth to the unconformity at the northern target area is expected to be between 375 and 500 meters.
The southern target area covers 15 kilometers of the Grease River Shear Zone (GRSZ), a major east-northeast trending basement structure corridor; the Fond du Lac uranium deposit, located 29 kilometers northeast of Helios, is interpreted to be related to this corridor. Drilling immediately east of Helios had identified a sub-Athabasca unconformity offset of up to 30 meters. Only two drill holes have been completed on the property, yet historical electromagnetic and DC-resistivity surveys have defined approximately five kilometers of basement-hosted conductivity associated with the GRSZ, with the potential for another 10-kilometer extension to the west-southwest. The depth of the unconformity at the southern target area is interpreted to be between 445 and 850 meters.
Orion
The western portion of Orion covers 8 kilometers of curvilinear magnetic low strike length containing historical EM conductors and flanked by magnetic highs. One drill hole has been completed within the project outside of the survey area and the depth to the unconformity is estimated to be between 750 and 900 meters.
The 2023 MobileMT survey mapped more than 10 kilometers of basement conductive trend strike length at Orion. Basement conductive trends at Orion are complex, with bends and splays evident. An additional 1.5 kilometers of conductive strike length is inferred to extend beyond the surveyed area to the western property boundary and beyond to Orano's Parker Lake Project. Historical drilling at Parker Lake intersected positive results including graphitic basement beneath sandstone structures with illitic alteration and elevated uranium geochemistry.
A prominent, northwest-trending zone of anomalously high sandstone conductivity is centered above where an east-west trending basement conductive zone bends to the northwest. The 4-kilometer-long, 1.4-kilometer-wide feature is the highest-amplitude sandstone-hosted anomaly in the Ursa and Orion conductivity models. Northwest-trending topographic features partly coincident with the anomaly suggest post-Athabasca structural reactivation may have occurred.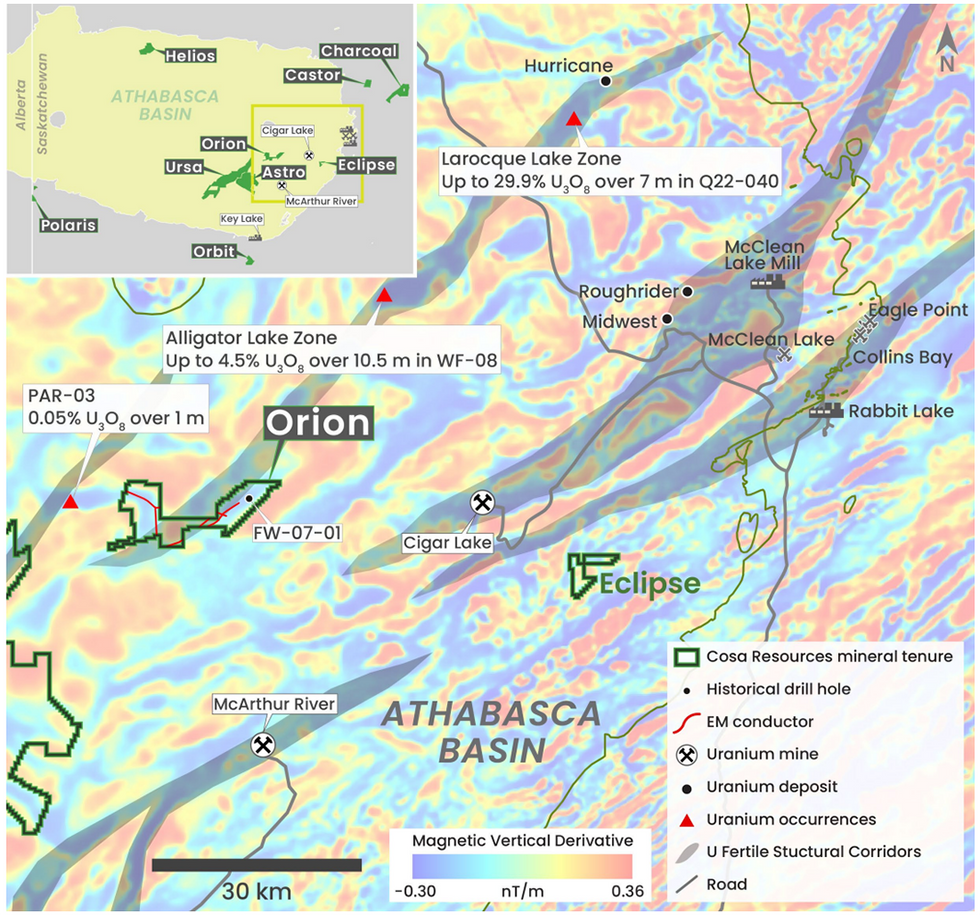 As at Ursa, follow up work at Orion will include industry-best ground EM surveying for target refinement followed by drill testing. Additionally, Cosa will consider expanding MobileMT coverage over the eastern portion of the project which was acquired after the 2023 survey was completed.
Astro
Cosa's 100-percent-owned Astro project spans more than 40,000 hectares and is located 28 kilometers west of Cameco's McArthur River uranium mine and 13 kilometers north of the Millennium deposit. Historical geophysical surveys have defined 20 kilometers of conductor strike length while modern geophysical surveys indicate a potential to increase conductive strike length significantly.
Orbit
Also 100-percent-owned by Cosa, the Orbit property spans 22 kilometers south of the Key Lake Mill and historical mine. The project captures 4 kilometers of inferred strike extension of a prospective, reactivated graphitic structural trend. Weak mineralization has been intersected to the southwest but drilling 10 kilometers southwest along trend intersected 0.07 percent uranium over 0.2 meters within strongly altered graphitic faulting.
Eclipse
The Eclipse property comprises three claims totalling 1,622 hectares in the eastern Athabasca Basin. With only two drill holes and limited geophysical surveys completed historically, the property is underexplored. Historical drill logs indicate drill hole 4633-1-79 intersected bleached zones and a metre-scale zone of lost core within the sandstone above faulted basement, while drill hole 4633-2-79 intersected bleached zones in the sandstone. Both drill holes intersected metasediments in the basement and were terminated less than 25 metres below the unconformity.
Polaris
The Polaris Property comprises five mineral claims in two blocks totaling 3,290 hectares in the southwestern Athabasca Basin region. Polaris is located 8 kilometers south of the Smart Lake uranium occurrence, 25 kilometers southwest of the JR Zone, 35 kilometers west of the Triple R uranium deposit, and 39 kilometers west of the Arrow uranium deposit. The project covers 9 kilometers of magnetic-low strike length located between 4 and 22 kilometers outside the present-day extent of the Athabasca Basin.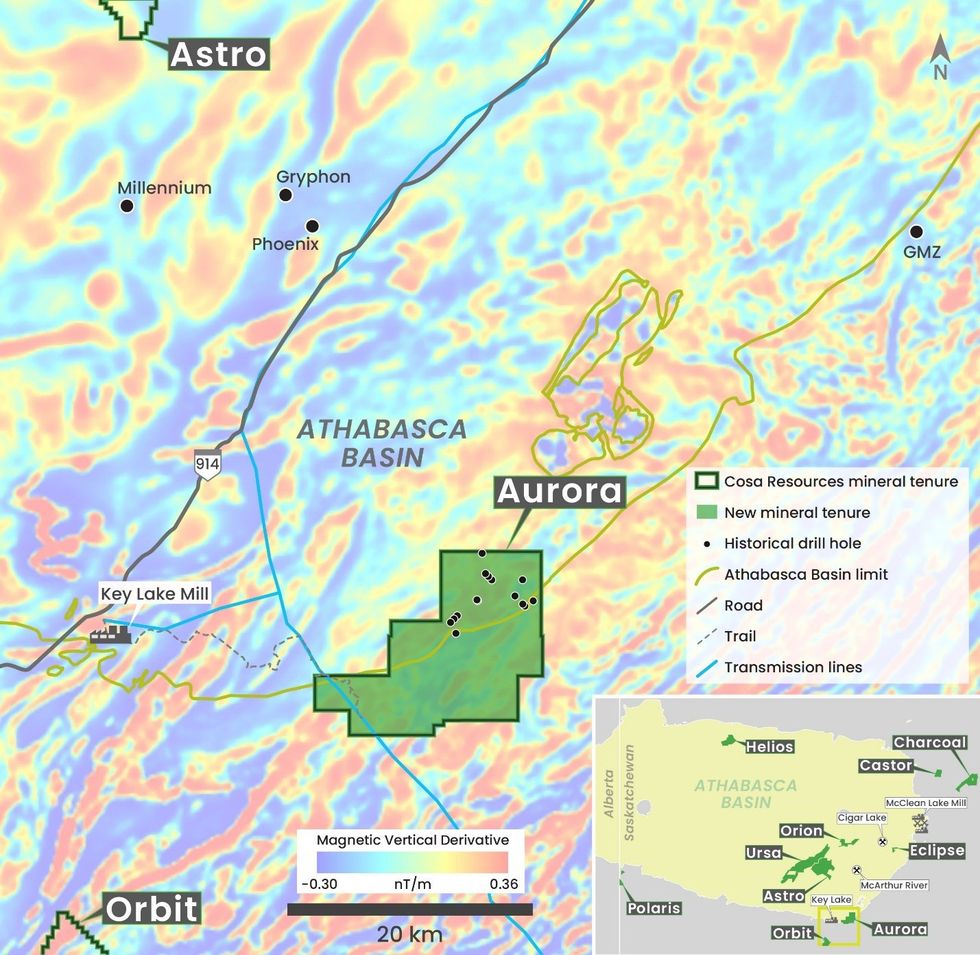 Aurora
The Aurora Property covers 17 kilometers of the southeastern rim of the Athabasca Basin between Key Lake and the GMZ uranium discovery. Aurora comprises seven contiguous claims totaling 16,896 hectares which cover 17 kilometers of the Athabasca Basin's southeastern rim. Between 1983 and 2002 the Key Lake Mine produced 209.8 million pounds of U3O8 at an average grade of 2.3 percent U3O8.

Aurora covers a prominent, complex zone of low magnetic susceptibility with its northern edge generally coincident with the current edge of the Athabasca Basin. Aurora is underexplored and initial work by Cosa in Q2 and Q3 2024 is expected to include airborne EM, radiometric, and/or gravity surveys to generate target areas for follow-up.
Management Team
Keith Bodnarchuk - President, CEO and Director
Keith Bodnarchuk is a professional geoscientist with more than 15 years of experience in exploration, mining and capital markets. He led strategy and corporate development for IsoEnergy and was responsible for the acquisition and divestment of several projects. Bodnarchuk has previously worked as project geologist at Denison Mines with a focus on uranium exploration in North America and Africa.
Steve Blower - Chairman
Steve Blower is a geologist with over 30 years of experience in the minerals industry including mine geology, resource estimation, and exploration for a variety of commodities. For the past 17 years, as president and CEO of Pitchstone Exploration., VP of exploration for Denison Mines, VP of exploration for IsoEnergy., and a consultant/director of 92 Energy, he has been involved in three uranium discoveries in the Athabasca Basin. Earlier in his career, Blower was a mine geologist at the Huckleberry and Similco open-pit copper mines in British Columbia. Blower holds a BSc in geological sciences from the University of British Columbia and an MSc in geological sciences from Queen's University.
Andy Carmichael - VP of Exploration
Andy Carmichael has nearly 20 years in mineral exploration, most of which focused on uranium exploration and resource delineation in the Athabasca Basin, Hornby Basin, Colorado Plateau and Namibia. Carmichael has served as VP of exploration for IsoEnergy, where he was a key member for the discovery and completion of the initial mineral resource for the Hurricane deposit, currently the world's highest grade indicated mineral resource in uranium. Carmichael has worked at the Triple R, Phoenix, Gryphon and J-Zone deposits, and has a BSc with honours in geology from Saint Mary's University.
Darren Morgans - Chief Financial Officer
Darren Morgans is a Canadian CPA and Australian CA, and has been a practicing finance professional since 1995. He has worked with Canadian and Australian publicly listed resource companies for 25 years. Morgans is currently CFO of Velocity Minerals, a gold explorer and developer with assets in Bulgaria. Prior to Velocity, Morgans was the CFO of Perpetua Resources, (formerly Midas Gold . At Perpetua, he assisted with its IPO in 2011 and subsequently raised over C$200 million in equity, convertible debt and royalty financings, to advance the Stibnite Gold Project from a small resource to a Feasibility Study with almost 5 million oz in reserves.
Wes Short - Executive VP and Director
Wes Short has worked in the natural resources sector for the past eight years and was a founding member of the IsoEnergy team as manager of corporate affairs and corporate secretary until 2021, and previously held the role of corporate secretary with NxGold from 2018 until 2020 as well as its successor, Consolidated Uranium, until 2021. Short holds a Bachelor of Commerce in finance from the University of Northern British Columbia.
Justin Rodko - Corporate Development Manager
Justin Rodko is a professional geoscientist with nearly a decade of uranium exploration experience in Saskatchewan and Nunavut. Rodko is an original member of the IsoEnergy exploration team where he played a critical role in the discovery and completion of the initial mineral resource for the Hurricane zone. Rodko was previously a senior geologist at IsoEnergy and has worked at Orano's (Areva) Kiggavik project in Nunavut as well as the Waterbury Cigar and Waterbury UEM projects, and at NexGen's Arrow deposit in the Athabasca Basin.
Craig Parry - Advisor
Craig Parry has over 20 years in the resource sector and is a co-founder and partner of Inventa Capital, a private natural resources investment company. Parry also serves as chairman of Vizsla Silver, director (formerly chairman) at Skeena Resources, executive chairman at Vizsla Copper, and has previously served as CEO of IsoEnergy. Parry is a founding member of both IsoEnergy and NexGen Energy and has also led exploration teams exploring iron core, copper, diamonds, coal and bauxite in Australia. He was principal geologist for the Kintyre uranium project pre-feasibility study, holds an Honours Degree in geology, and is a member of the AusIMM.
Ted Trueman - Director
Ted Trueman serves as a director of Cosa and is a professional engineer with over 50 years of diverse experience in mining. Trueman has led several exploration teams that have made discoveries in uranium, gold and silver. He previously served as CEO of Pitchstone Exploration prior to being acquired by Fission Energy..
Janine Richardson - Director
Janine Richardson serves as a director of Cosa and is a CPA with over 30 years of finance experience in the mining industry. Richardson previously served as chief financial officer of IsoEnergy and CFO of Consolidated Uranium. She graduated from McMaster University with a Bachelor in Economics and has a diploma in accounting from Wilfrid Laurier University.
* Disclaimer
The scientific and technical information on this website has been prepared in accordance with the Canadian regulatory requirements set out in National Instrument 43-101 (Standards of Disclosure for Mineral Projects) and reviewed and approved by Andy Carmichael, VP Exploration for Cosa Resources Corp. and a "qualified person" as defined by NI 43-101. This profile refers to neighboring properties in which the Company has no interest. Mineralization on those neighboring properties does not necessarily indicate mineralization on the Company's properties.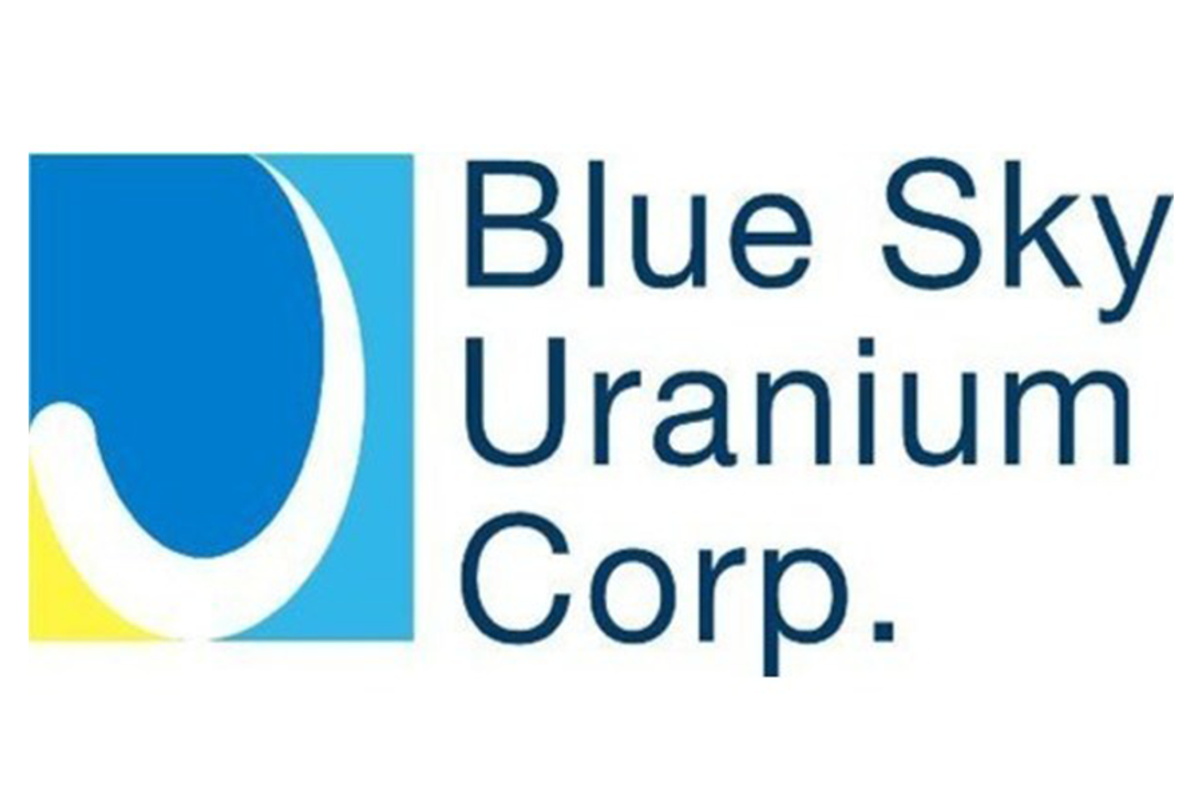 Blue Sky Uranium Corp. (TSXV: BSK) (FSE: MAL2) (OTC: BKUCF), ("Blue Sky" or the "Company") announces that it has made an application to the TSX Venture Exchange to extend the term of the outstanding warrants (the "Warrants") as follows:
38,590,654 unexercised Warrants (42,000,077 originally granted) that are set to expire on January 11 and January 26, 2024 to be extended to January 11 and January 26, 2026 respectively. These Warrants were originally issued under a private placement completed by the Company in 2 Tranches in January 2021.
None of the Warrants have been exercised within the past 6 months, however, 2,120,923 of the originally granted Warrants were exercised in September 2021, 500,000 were exercised in October 2021, 750,000 were exercised in November 2021 and 38,500 were exercised in April 2022.
The exercise price of the Warrants will remain at $0.25. Each Warrant, when exercised, will be exchangeable for one common share of the Company.
The amendment is subject to the approval of the TSX Venture Exchange.
About Blue Sky Uranium Corp.
Blue Sky Uranium Corp. is a leader in uranium discovery in Argentina. The Company's objective is to deliver exceptional returns to shareholders by rapidly advancing a portfolio of surficial uranium deposits into low-cost producers, while respecting the environment, the communities, and the cultures in all the areas in which we work. Blue Sky has the exclusive right to properties in two provinces in Argentina. The Company's flagship Amarillo Grande Project was an in-house discovery of a new district that has the potential to be both a leading domestic supplier of uranium to the growing Argentine market and a new international market supplier. The Company is a member of the Grosso Group, a resource management group that has pioneered exploration in Argentina since 1993.
ON BEHALF OF THE BOARD
"Nikolaos Cacos"
______________________________________
Nikolaos Cacos, President, CEO and Director
Neither TSX Venture Exchange nor its Regulation Services Provider (as that term is defined in policies of the TSX Venture Exchange) accepts responsibility for the adequacy or accuracy of this release.
Click here to connect with Blue Sky Uranium Corp. (TSXV:BSK) (FSE:MAL2) (OTC:BKUCF) to receive an Investor Presentation
Investing News Network websites or approved third-party tools use cookies. Please refer to the cookie policy for collected data, privacy and GDPR compliance. By continuing to browse the site, you agree to our use of cookies.