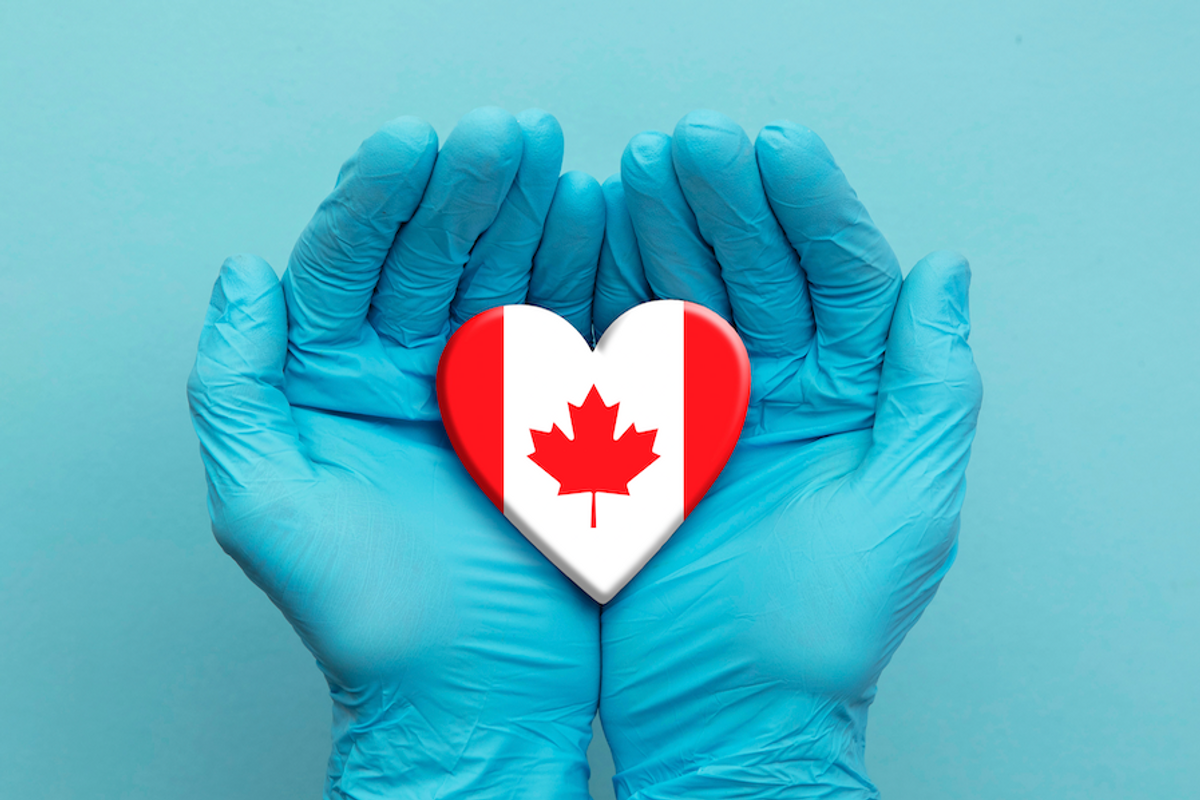 Pharmacists will help address the shortage of qualified professionals — and this presents a compelling opportunity for investing in the healthcare sector and exploring the potential of point-of-care technology.
In many ways, COVID-19 couldn't have come at a worse possible time for Canada. The country was already facing a looming healthcare shortfall. The increased care requirements of an aging population coupled with mass retirements of physicians and other healthcare personnel was already slated to create a system bursting at the seams.
Addressing this problem requires a reimagining of care delivery, one which keeps care in the community — pharmacies are perfectly positioned to address this.
---
Coming apart at the seams
Chronic bed shortages, overflowing emergency departments and limited personnel — these are the unpleasant characteristics that have long defined Canada's healthcare system . For years, Canadians have not appreciated the risk of an impending healthcare access crisis. Then COVID-19 made this reality impossible to ignore.

The pandemic was the proverbial last straw, pushing the system beyond its limits.
Today, 5 million Canadians do not have a family doctor . Hospitals across the country have been forced at numerous points to close their emergency departments . And according to the Canadian Medical Association, there are not only fewer medical graduates, but also a lower percentage of them are choosing family medicine — currently, the average age of a family doctor in Canada is 49 .
Things aren't much better south of the border — a report released last year by the Association of American Medical Colleges , for instance, predicts that by 2034, the US will face a shortage of between 37,800 and 124,000 physicians. The data in this report was gathered before the pandemic. A more recent projection by the American Medical Association sets a much shorter timeframe, predicting a noticeable shortage by 2025 .
Part of the problem is that the economics of family care and preventative care are simply no longer as attractive to new physicians, another pre-pandemic trend exacerbated by the virus . What this means is that this is not an issue that can be addressed simply by hiring more doctors or offering more resources. To address the current and projected shortfalls, we must change our approach to medical care.
How pharmacists strengthen the healthcare system
Lacking access to a family physician or general practitioner, many Canadians choose to seek care in the emergency room. This is not only incredibly expensive, but it's also largely unnecessary. Instead of straining already limited hospital resources, we need to keep care in the community, getting to people early in their health journey and focusing on prevention.
Pharmacists have already demonstrated the capacity to achieve all of these objectives by delivering efficient, effective quality care during vaccine rollouts. In BC, for instance, the provincial government has partnered with more than 700 pharmacies as part of its Get Vaccinated program . These institutions now deliver the majority of booster shots to eligible participants.
"Pharmacies have been delivering COVID-19 vaccines since April 2021," Dr. Bonnie Henry, BC's provincial health officer, explained in December 2021 . "We welcome them playing an even bigger role now in delivering vaccines as part of the Province's ongoing immunization campaign against COVID-19."
These rollout efforts can easily be viewed as something of a proof-of-concept. Simple primary care is now poised to bypass the lack of available physicians by shifting towards community pharmacies. The only requirement is that they be allowed to operate under the proper business model, generating fees for services and allowing private enterprises to shoulder more of the hard cost associated with care delivery.
As of July 1, pharmacists in Ontario became licensed to offer point-of-care testing and services , albeit with a somewhat limited scope. By January 2023, the province will expand this scope and give pharmacists the authority to prescribe medication for minor ailments while also performing some prescription renewals. These measures are already in place in Alberta, and will likely soon expand to the rest of Canada, dramatically increasing the healthcare system's ability to serve Canadians.
As mentioned, Canada is not alone in the shortfalls facing its healthcare system. Nor is it alone in turning to pharmacists as a means of meeting the challenge head-on. The US, the United Kingdom and several nations in the European Union are all exploring their own pharmacy expansion strategies. The one thing all of these approaches have in common is the need to establish a new fee schedule and approach to treatment.
Supporting the shift to a new model of care
Point-of-care technology represents an enormous opportunity for pharmacies and patients alike, and there is demand for solutions like Avricore Health's (TSXV:AVCR) HealthTabTM, Abbott Laboratories' (NYSE: ABT ) FreeStyle Libre wearable monitor and rapid tests like the BD Veritor. As provinces continue to expand the scope of pharmacists and implement a new schedule of public reimbursements, this demand will increase exponentially — and with good reason.
For instance, patients, the pharmacy and the healthcare system as a whole have all benefited considerably from the high-value testing capabilities offered via HealthTabTM. An initial platform pilot of 53 locations conducted over 16,000 tests on nearly 7,000 patients. Of those patients, 31 percent received new medications, 28 percent received medication dosage adjustments and three in five received a direct intervention by the consulting pharmacist.
The program also identified an alarmingly high 235 undiagnosed cases of diabetes.
HealthTabTM has now successfully completed the pilot phase and recently announced that it will expand up to 450 locations with Loblaw Companies' (TSX: L ,OTC Pink:LBLCF) Shoppers Drug Mart and Real Canadian Superstore's new concept for tackling the healthcare gap, Pharmacy Walk In Clinics . More than anything, this runaway success makes it clear that it's time for a change. It's time the healthcare sector and its investors direct their attention to supporting true quality care rather than crisis management and reactive care as it currently does.
Because as we've seen multiple times, that system stopped being sustainable years ago, and will only grow more unsustainable as we move forward.
Takeaway
Healthcare has long been bogged down with inefficiencies and has struggled to contend with a shortage of qualified professionals. In recent years, however, the problem has grown too significant to ignore. Supported by point-of-care technology, pharmacists will play a pivotal role in addressing this shortage — and this, in turn, presents a compelling opportunity for investing in the healthcare sector.
This INNSpired article is sponsored by Avricore Health (TSXV:AVCR) . This INNSpired article provides information which was sourced by the Investing News Network (INN) and approved by Avricore Health . in order to help investors learn more about the company. Avricore Health is a client of INN. The company's campaign fees pay for INN to create and update this INNSpired article.
This INNSpired article was written according to INN editorial standards to educate investors.
INN does not provide investment advice and the information on this profile should not be considered a recommendation to buy or sell any security. INN does not endorse or recommend the business, products, services or securities of any company profiled.
The information contained here is for information purposes only and is not to be construed as an offer or solicitation for the sale or purchase of securities. Readers should conduct their own research for all information publicly available concerning the company. Prior to making any investment decision, it is recommended that readers consult directly with Avricore Health and seek advice from a qualified investment advisor.
AVCR:CA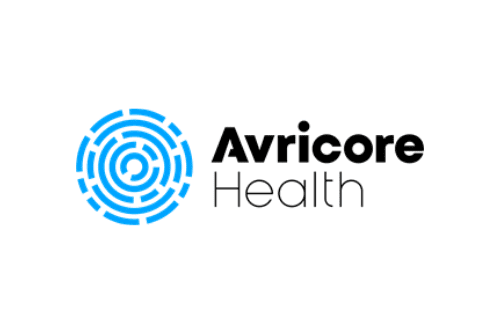 Avricore Health
Investor Kit
and hear about exciting investment opportunities.
Corporate info
Insights
Growth strategies
Upcoming projects
GET YOUR FREE INVESTOR KIT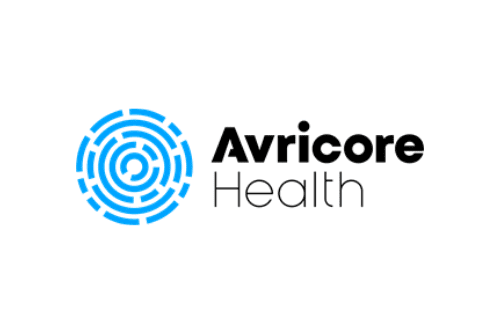 Avricore Health
Investor Kit
and hear about exciting investment opportunities.
Corporate info
Insights
Growth strategies
Upcoming projects
GET YOUR FREE INVESTOR KIT
Featured Medical Device Investing Stocks
Investing News Network websites or approved third-party tools use cookies. Please refer to the cookie policy for collected data, privacy and GDPR compliance. By continuing to browse the site, you agree to our use of cookies.