Monazite's Potential Role in the Critical Minerals Industry
Feb. 15, 2023 01:00PM PST
Rare Earth Investing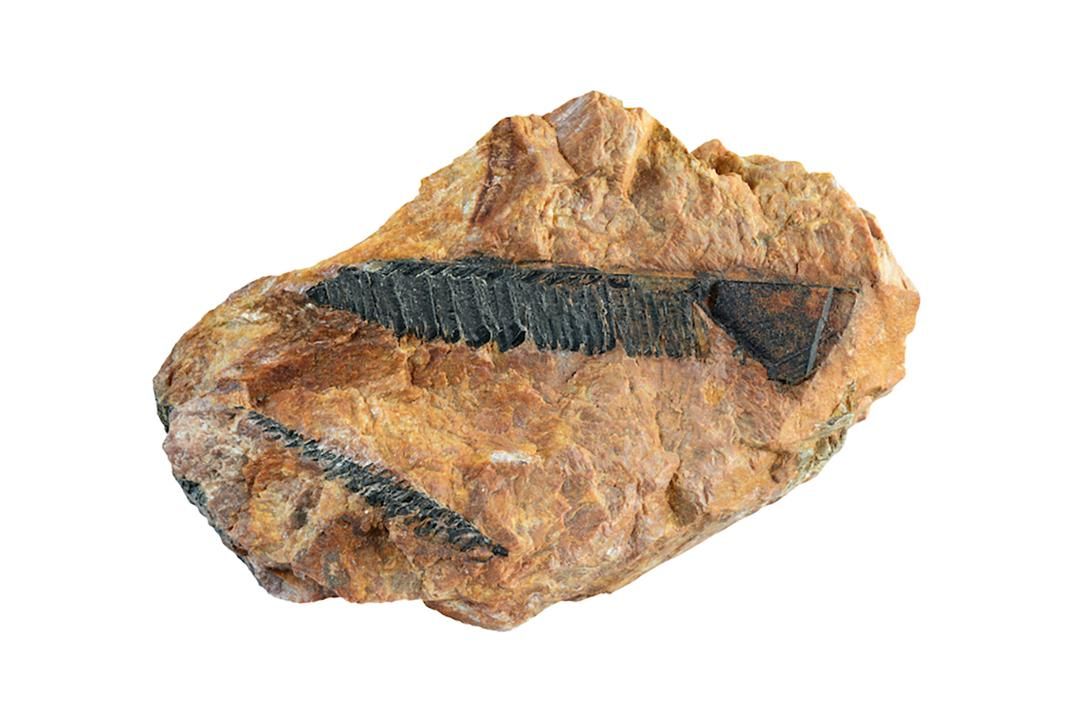 In Canada, monazite-hosted deposits show particular promise in helping to develop more stable domestic supply of rare earths.
Without rare earth elements (REEs), there can be no global clean energy transition.
It's fortunate, then, that they aren't as scarce as their appellation suggests. Found in multiple types of geological environments worldwide, rare earths deposits are overall more plentiful than silver, gold and platinum. The problem is that many of these deposits are not commercially viable, something that has created an unequal, unstable global market for these critical minerals.
It is for this reason that, although rare earths were first discovered and put to industrial use in North America, recent production of these minerals has largely been concentrated in China. Owing to lower labor costs and looser environmental regulations, the country has effectively cornered the global market, becoming the world's predominant producer and refiner of rare earths.
---
China's dominance of the rare earths market is problematic for reasons ranging from sustainability to geopolitics. As demand for REEs continues to rise, countries have begun reassessing both historical and recently discovered REE deposits in jurisdictions outside China. In Canada, monazite-hosted deposits show particular promise in helping to develop more stable domestic supply of REEs.
Understanding the different types of rare earths deposits
To understand why mining and exploration companies are looking favorably at monazite-rich deposits, one must first know a few things about where REEs can be found. Two broad categories of REE deposits exist, each comprising several subtypes.
Igneous or magmatic deposits form when magma cools, solidifying the molten rock and any rare earth metals that may have been mixed in. Igneous rock — and igneous REE deposits by association — may be either extrusive or intrusive, depending on whether they formed on the surface or within the Earth's crust. The three major types of magmatic rare earths deposits are carbonatite, peralkaline granite and pegmatite.
Sedimentary deposits typically form as a result of erosion. Carbonates within water cause rocks and minerals to dissolve, and may be deposited elsewhere through either evaporation or via chemical processes. There are four major types of sedimentary REE deposits: residual/placer, phosphorite, ion adsorption clays and REE-bearing coals.
As you've likely guessed, REE deposits are highly variable in mineralogical composition. Although the 17 elements always occur in proximity to one another, each appears in different concentrations depending on the deposit type.
The majority of REE mines are pegmatitic, often containing tantalum and lithium. However, China's Bayan Obo carbonatite deposit is currently the largest-known rare earths deposit in the world. South China is also home to extensive ion adsorption-type deposits.
We know relatively little about Myanmar's mineral production, save that the majority of it goes to China. What we doknow is that the country is rich in rare earths. The majority of Myanmar's reserves are found in either ion adsorption deposits or peralkaline granite deposits — specifically hosted in monazite, bastnasite and cerite.
What makes monazite-bearing hard-rock igneous deposits so significant?
Monazite is unique for a few reasons. First is the fact that it actually occurs in both sedimentary andigneous deposits. With that said, the bulk of monazite mining is focused on placer deposits rather than hard-rock igneous deposits, as traditionally the mineral is far more accessible in the former.
Monazite placer deposits occur within accumulations of heavy mineral sands, typically found in or near shallow water. In addition to REEs, the monazite found in these sands contains trace amounts of silica and small amounts of thorium and uranium. The largest-known global deposits of monazite-rich mineral sand occur in India, South Africa and Madagascar.
India's deposits are particularly unique, containing a far larger volume of thorium than uranium and accounting for roughly 25 percent of global thorium reserves. Other countries with mineral sand reserves include Brazil, Sri Lanka, Australia and the US. Unfortunately, the mining and refinement process for heavy mineral sands typically requires strip mining, and although many operations rehabilitate the region afterwards, that kind of mining can still cause significant environmental harm.
Critical importance of a North American supply chain
China's global dominance of rare earths supply is of great concern to both mining companies and mining investors. Because the country still accounts for over 60 percent of rare earths production, it's still perfectly capable of potentially manipulating market prices to its own benefit.
Global politics isn't the only reason China's market dominance is harmful, either. One of the most significant driving factors in current rare earths production is the global push for sustainability. The problem is that this will ultimately prove self-defeating if production itself is not also sustainable.
And in China's case, it's anything but. A report by NGO Global Witness offers a harrowing account of Myanmar's mining sector — the country had exported US$780 million worth of REEs to China as of 2021, and it is theorized that China had a large hand in creating the industry. The organization details how the country's mines, which cover an area roughly the size of Singapore, not only destroy the surrounding forest, but also flood groundwater with contaminants.
On the topic of poisoned land, we must also consider the fact that rare earths production typically produces radioactive waste. Improper handling and disposal of this hazardous material can be devastating to both the environment and the people working and living around these mines. Consider, for instance, that the tailings pond at China's Bayan Obo mine contains over 70,000 metric tons of radioactive thorium.
Overcoming the challenges of rare earths production
For the uninitiated, it may seem concerning that both placer monazite and hard-rock monazite contain radioactive materials. The reality is that this is true of most REE-hosting prospects and deposits. However, if the radioactive components are properly handled, monazite can be among the safer options for rare earths production. This is the case in the province of Saskatchewan, Canada.
But what exactly does that involve? A company might simply chooser to store the radiation-laden residue produced by rare earths refinement in a secure, permanent facility. It's also possible to recycle the waste product, extracting the thorium and uranium to be used as fuel in nuclear reactors. Beyond that, it's simply a matter of ensuring miners and other staff members wear appropriate personal protective equipment.
Unfortunately, these measures will do little to assuage public fears around radiation — this is the precise reason that Malaysia's LAMP processing facility was shut down in 2015 despite the International Atomic Energy Agency calling fears overblown and explaining that the facility was perfectly safe. To prevent similar incidents in the future, technology and safety protocols are not enough.
The mining sector, alongside other stakeholders in rare earths production and nuclear energy, must make an effort to educate the public.
Radiation and safety concerns aside, hard-rock monazite comes with its own array of challenges. Although this form of monazite typically contains neodymium, one of the most sought-after rare earths, many deposits are either inaccessible or commercially non-viable. Fortunately, Canada may have found a solution, courtesy of several recent discoveries.
Assessing the Canadian monazite supply chain
Canada is known to have some of the largest estimated resources and reserves of REEs in the world. However, until recently, it lacked domestic processing capabilities. In 2020, the Saskatchewan government and the Saskatchewan Research Council (SRC) announced plans to construct the first commercial rare earths processing facility in the country.
Constructed near the SRC's other laboratories and facilities in Saskatoon, the facility is expected to be fully operational by 2025. It will contain a monazite processing unit, a separation unit and a metal smelting unit. The former is expected to be ready for operation in 2023 and the latter two in 2024.
This processing plant represents an enormous step forward for domestic rare earths production, particularly in light of recent activities by Appia Rare Earths & Uranium (CSE:API). Situated in the prolific Athabasca Basin, Appia's 100 percent owned Alces Lake property was confirmed last year to house some of the highest-grade samples of cerium- and neodymium-rich igneous monazite ever discovered in Canadian REE prospects or deposits. The extensive, fully accessible deposit also contains praseodymium and xenotime, the latter of which is a major heavy REE-hosting mineral.
The company's stock surged after the release of assay results from its 2022 prospecting program. The assessment was not only extremely promising, but also suggested that what Appia has discovered so far is barely a sampling of what's actually there. The company has now brought in a geophysical contractor and plans to commit to a full survey of the entire 35,682 hectare property.
Appia is not the only company with promising exploration results. Earlier this year, Traction Uranium (CSE:TRAC,OTCQB:TRCTF) announced plans with the SRC to conduct a joint study of monazite-hosted REEs at its Key Lake South mine. Located near what was once one of the world's largest uranium mines in the world and in close proximity to a major uranium-processing facility in the Athabasca Basin, the 1,794 hectare mine shows considerable potential for uranium, rare earths, nickel and cobalt.
Takeaway
China's single-source dominance of the global rare earths market is far from ideal for investors and mining companies alike, and could present a significant barrier to the clean energy transition in the near future. Fortunately, Canada now has the potential for its own stable domestic supply of rare earths — and the potential for significant investment in the coming years.
This INNSpired article is sponsored by Appia Rare Earths and Uranium (CSE:API,OTCQX:APAAF). This INNSpired article provides information which was sourced by the Investing News Network (INN) and approved by Appia Rare Earths and Uraniumin order to help investors learn more about the company. Appia Rare Earths and Uranium is a client of INN. The company's campaign fees pay for INN to create and update this INNSpired article.
This INNSpired article was written according to INN editorial standards to educate investors.
INN does not provide investment advice and the information on this profile should not be considered a recommendation to buy or sell any security. INN does not endorse or recommend the business, products, services or securities of any company profiled.
The information contained here is for information purposes only and is not to be construed as an offer or solicitation for the sale or purchase of securities. Readers should conduct their own research for all information publicly available concerning the company. Prior to making any investment decision, it is recommended that readers consult directly with Appia Rare Earths and Uraniumand seek advice from a qualified investment advisor.
API:CC
Investing News Network websites or approved third-party tools use cookies. Please refer to the cookie policy for collected data, privacy and GDPR compliance. By continuing to browse the site, you agree to our use of cookies.