China & Crude: Battling New Frontiers
Flagging of its interest in the black gold this week, China National Oil Corporation secured its place in Iraq. Together with BP, it signed the first big oil deal. Why the sudden interest in oil?
By Kishori Krishnan Exclusive To Crude Investing News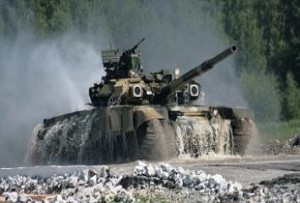 Even as oil prices hovered near $80 in Asia trade Friday, and traders fretted over the weak fundamentals of the market, all eyes have turned to China.
Flagging of its interest in the black gold this week, China National Oil Corporation secured its place in Iraq. Together with BP, it signed the first big oil deal.
Analysts maintain that China's rapid industrialisation and hunger for more cars has lead to a serious thirst for oil, one that should keep growing for the next decade, and that has ensured the nation sign deals all over the world.
Brazil's state-run oil company Petrobras said it had signed a $10 billion loan and a separate supply deal with China.
Late last month, the China National Offshore Oil Corporation (CNOOC) announced that it was drilling the deepest ever exploration well that Kenya has ever seen: the US$ 26 million Boghal-1 well.
China's Sinochem Corp is near a $320 million deal to buy an independent oil company in Kazakhstan, industry sources told Reuters, deepening Chinese state investment in the central Asian nation's oil sector.
Why now?
Analysts maintain it is open season now, with the Baghdad Government finally addressing some key questions that had stymied investment.
China had struck a deal two years ago for an Afghan copper mine. In November 2007, the China Metallurgical Group had won the right to develop the Aynak copper field south of Kabul, in a former al-Qaeda stronghold.
China's bid of $3 billion had come with a pledge to build a coal power plant and the country's first freight railway.
Senior Afghan officials, including the Ambassador to the US, had said that bidding was above board and that the Chinese company won partly because it could start work earlier.
But US and Canadian companies had complained at the secretive process, suggesting that it was tilted towards China.
Iraq deal
With the BP deal, China's presence in Iraq has come under scrutiny.
"As the US and Britain look for an exit from the battle zones, China is digging in," an article in London's The Times newspaper said Thursday, adding that "to many in Washington, it looks as if China is winning the benefit of the struggles of the US and its allies."
An opinion piece in The New York Times was similar in tone. "The problem is that while America is sacrificing its blood and treasure, the Chinese will reap the benefits," it said.
China's oil firms, private or state-owned, have been rapidly expanding oil storage in response to Beijing's call to boost reserves to buffer against future supply shortages.
China's oil companies have set up a presence in Iraq soon after the 2003 invasion. The country is sniffing out other deals too.
Africa calling
In a bid to guarantee supplies for decades to come, China has also offered US$ 30 billion to Nigeria and is negotiating for stakes in oil fields in Ghana and Angola.
Nigeria, the world's eighth largest producer, is resisting. Nigeria already supplies about one fifth of the United States's oil needs.
President Umaru Yar'Adua recently told Peter Voser, chief executive of Royal Dutch Shell, the biggest investor in Nigeria's oil sector, that his country still wants to maintain ties with its "old" partners.
Shell, ExxonMobil, Chevron and Total have been in Nigeria for decades. Industry sources maintained the companies are looking at investing around US$ 23 billion in Nigeria over the next five years.
But China's US$ 30 billion is big money.
The Chinese have also made a proposal "asking for six billion barrels of oil from our reserves, but I can tell you that we are not going to give them all of that," junior oil minister Odein Ajumogobia recently told AFP.
In Ghana, CNOOC is also said to be discussing with the state-owned Ghana National Petroleum Corporation (GNPC) the purchase of 23.5 per cent of US-based Kosmos Energy's stake in the Jubilee oil fields, one of the largest oil finds in west Africa in the past decade.
Chinese firm SINOPEC recently bought the Canadian oil firm Addax which operates in Nigeria and west Africa, for a mere five billion euros.
Speed breaker
Even as Chinese State-owned energy powerhouses are winning and brokering major deals, there is a rider: Analysts say massive capital investments by BP and CNPC will soon be injected into the oil project in the face of political risk.
There is an uncertainty over the fact that there is no guarantee that the next government will honor the deal after January elections.
The contract allows the firms to start slow – they must spend $300 million over the first 33 months and ramp up production by 10 percent initially.
Not to mention Iraq is still a very violent place.
Why, then, would China still be interested?
Domestic demand soars
China's domestic apparent fuel demand rose 0.7 per cent in the first nine months of this year from a year earlier, spurred by the economic recovery, the China Petroleum and Chemical Industry Association said in a report.
Apparent crude demand, which includes domestic output and net imports and excludes inventories, rose 3.3 per cent during the nine-month period, compared with a 1 per cent decline in the first half, the Beijing-based association said in a monthly report.
China's growth in crude demand isn't matched by developed economies such as the U.S. and Europe.
Crude drops
Data from the US Department of Energy released late Wednesday showed a 4-million barrel drop in US stockpiles for the week ending October 30.
"Once again, the demand side of the EIA numbers was extremely weak," said Edward Meir, a senior commodity analyst with MF Global.
Prices were range bound between $77 and $81 throughout the week as traders were "looking for a breakout but economic data is still mixed," said Jason Schenker of Prestige Economics.