Defining Supercritical CO2 Cannabis Extraction
Apr. 28, 2019 02:00PM PST
Featured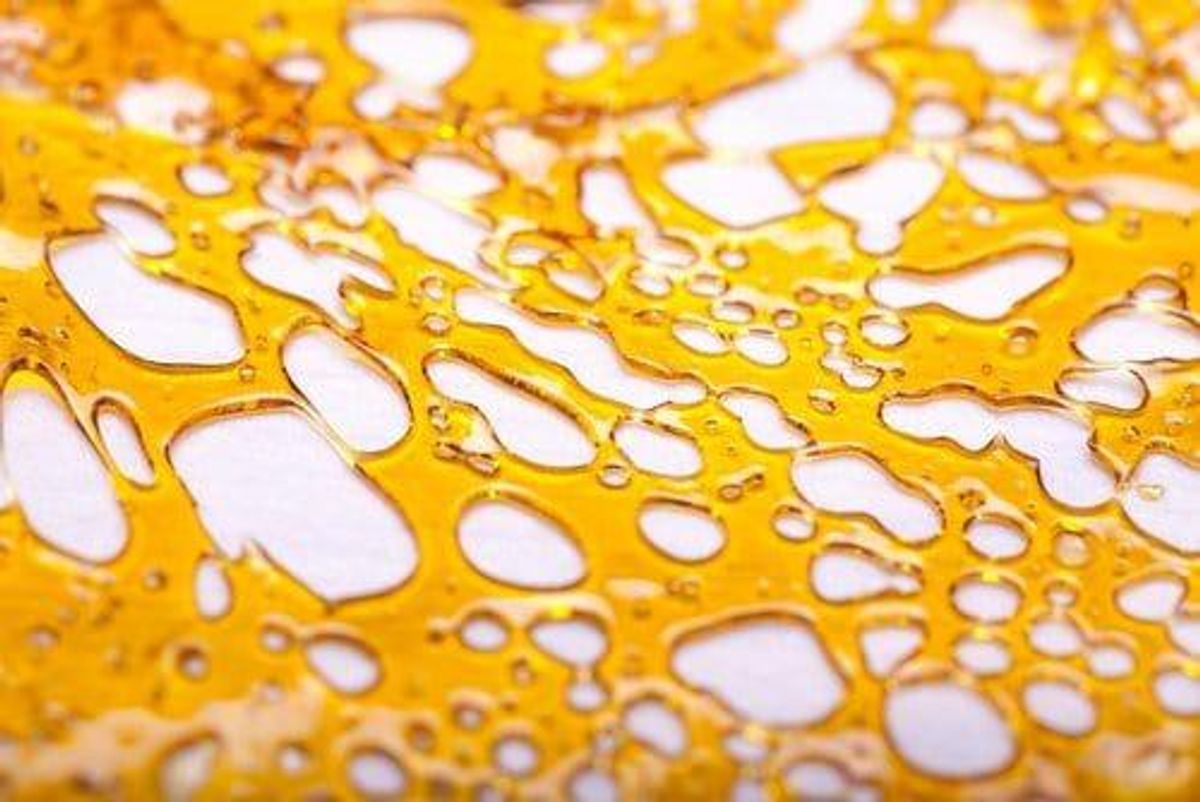 CO2 extraction provides the purest cannabis extract possible with the least environmental impact.
The cannabis extracts market is taking the cannabis industry by storm, and supercritical CO2 extraction is giving extracting companies a key advantage.
Now that the cannabis industry has become a legitimate business in some of North America's most significant markets, things are going to change quickly. While cannabis extracts are nothing new, the cannabis market of the past has been dominated by that classic leafy green bud. In the days of the black market, when customers had to jump through hoops just to find a small amount of cannabis, no one was picky and producers rarely felt the need to add value through things like extraction. Oils, shatter, budder and the like were reserved for the true enthusiast with the time to make it themself. Things are different now, and there's very little holding the legal cannabis industry back from innovation as consumer tastes evolve.
The market shifts towards extracts
One of the first examples of cannabis industry evolution is a rapid shift towards extracts. Unsurprisingly, when given a choice, consumers prefer to take the best parts of the cannabis plant while leaving the rest behind. Extracts are the fastest growing segment of the cannabis industry. Dried cannabis flower currently remains the largest portion of the market, but in some jurisdictions the classic cannabis bud has already fallen to less than 50 percent of the total market. According to Grandview Market Research, cannabis extracts are gaining ground at a compound annual growth rate of 40.4 percent, while the cannabis market itself is projected to grow at a rate of 34.6 percent until the year 2025.
If developments in Oregon and other cannabis-friendly states are any indication, extracts will make up a significant portion of the cannabis market. In order to serve this growing market, major licensed producers have already begun to secure processing and extraction agreements with select partners. What remains up for debate is the best way to create extracts. Several methods of cannabis extraction have become common in the industry, each with their own advantages and disadvantages. The debate may never be entirely settled, but for companies looking to produce a wide range of extracted products, CO2 extraction has become the method of choice.
CO2 extraction cannabis processing
Besides CO2 extraction, the two most popular cannabis extraction methods are hydrocarbon extraction and ethanol extraction. With hydrocarbon, butane or propane is used as a solvent and passed through plant material to separate the cannabinoids and terpenes from the rest of the plant. The solvent is then removed by gently heating under a vacuum, which causes the solvent to evaporate. Hydrocarbon extraction makes it easy to remove the desired material without extracting unwanted plant matter. The major downside to hydrocarbon extraction is that the solvents used are highly volatile, meaning comprehensive safety training and infrastructure are necessary for workers at a hydrocarbon extraction lab and failure to follow safety protocol could lead to expensive or even deadly disaster.
Ethanol or alcohol extraction is achieved by soaking raw cannabis material in ethanol, which dissolves unwanted plant matter. The solvent is then evaporated out, leaving the desired extract behind. This method is safe; however, the infrastructure necessary to support ethanol extraction can be expensive. In terms of quality, ethanol extraction processes are not as effective at extracting the flavorful terpenes from the cannabis input.
CO2 extraction became popular in the 1980s and '90s as a method for things such as extracting essential oils and decaffeinating tea and coffee. This method for extraction has been popular because CO2 does not linger or react with the extracted material, providing a precise and pure extract. Recently, cannabis extraction technology has evolved to use supercritical CO2 as an extraction medium, which allows for an enhanced transfer.
CO2 becomes supercritical when its pressure and temperature are increased above the critical point for carbon dioxide. Supercritical CO2 maintains the diffusivity of a gas as well as the density of a liquid. Supercritical fluids have no surface tension, as there is no definitive state boundary between liquid and vapor, which allows supercritical C02 to penetrate into small pores that are inaccessible by traditional liquids.
Like supercritical fluids, subcritical fluids react differently under certain conditions. Subcritical fluids are compressed below their critical temperatures, yet kept in their liquid state and used above their boiling points with the use of pressure. Subcritical extraction produces a lighter colored extract, fewer waxes and resins and retains more volatile oils compared to other methods.
"At subcritical parameters it is possible to remove compounds that are thermolabile, resulting in more aromatic extracts. Extracts obtained from CO2 most closely resemble the natural starting material, which is the goal of essential oil extraction," Osoyoos Cannabis (CSE:OSO) CEO Gerald Goldberg told the Investing News Network. Osoyoos Cannabis has applied for its standard processing license with Health Canada. The company has already purchased and received four CO2 extraction units from Vitalis Technology, which will be used to produce a wide range of cannabis extracts.
CO2 extraction requires a particularly complex set of specialized equipment, which can become a significant issue for processors. The initial investment for CO2 extraction systems is significantly more than other extraction methods. However, the operating expenses associated with the method are quite low, requiring only regular, widely available CO2 and an electrical expense comparable to other extraction methods.
"When compared with other methodologies, liquid CO2 is very inexpensive to stock and supply. Other solvents like ethanol and hydrocarbons can be quite costly to procure. Over time, there is tremendous cost savings just on solvents alone," Goldberg said.
Importantly, CO2 used in the extraction process can be brought back to a liquid state and used again for future extractions, meaning little CO2 is released into the atmosphere as part of the process. Since CO2 is non-toxic and non-flammable, there is no need for concern for fires or explosion during the extraction process and there is no risk of the product becoming contaminated due to error.
"It is more environmentally responsible to use CO2 as a supercritical solvent. Carbon dioxide is produced as a natural organic waste from fermentation and respiration, and so can be captured for use without the need for synthesis and processing," said Goldberg. "This protects against additional costs, both financial and environmental."
Takeaway
For cannabis extract producers looking for a low barrier to entry, extraction methods like hydrocarbon or butane will get the job done. For companies that can afford the initial costs, supercritical CO2 extraction offers the purest possible product with the flexibility to create a wide range of extracted cannabis products.
---
This INNSpired article is sponsored by Osoyoos Cannabis (CSE:OSO). This INNSpired article provides information which was sourced by the Investing News Network (INN) and approved by Osoyoos Cannabis in order to help investors learn more about the company. Osoyoos Cannabisis a client of INN. The company's campaign fees pay for INN to create and update this INNSpired article.
This INNSpired article was written according to INN editorial standards to educate investors.
INN does not provide investment advice and the information on this profile should not be considered a recommendation to buy or sell any security. INN does not endorse or recommend the business, products, services or securities of any company profiled.
The information contained here is for information purposes only and is not to be construed as an offer or solicitation for the sale or purchase of securities. Readers should conduct their own research for all information publicly available concerning the company. Prior to making any investment decision, it is recommended that readers consult directly with Osoyoos Cannabisand seek advice from a qualified investment advisor.
Investing News Network websites or approved third-party tools use cookies. Please refer to the cookie policy for collected data, privacy and GDPR compliance. By continuing to browse the site, you agree to our use of cookies.