Extracting Value: Oregon's Cannabis Extract Market Boom
Aug. 07, 2019 01:55PM PST
Featured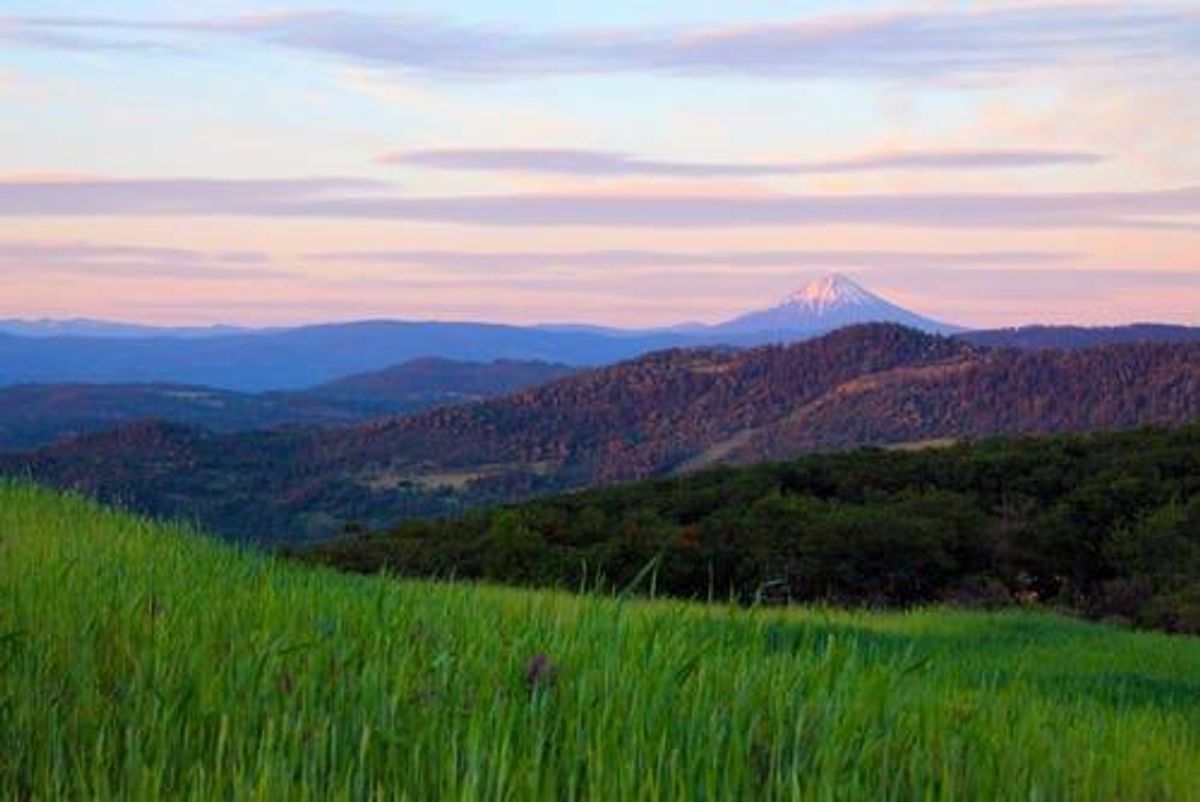 While prices for cannabis face instability in the Beaver State, Oregon's cannabis extract market is heating up.
Oregon's cannabis extracts market is attracting the attention of the industry as the state faces oversupply.
Back in the days of cannabis prohibition, cannabis didn't see much change. At the time, there might have been the occasional new strain or new form of edible, but the vast majority of illicitly sold cannabis was the standard clear packet of dried cannabis bud. In the early years of legalization in US states like Oregon, Washington and Colorado, the greater degree of freedom allowed by the legitimate storefront format provided the industry with opportunity for greater diversity in cannabis products, but traditional, smokable green flower has remained the primary product of the cannabis industry.
In Oregon today, we might finally be seeing the first signs of a major shift in cannabis consumer trends and buying habits. Increasingly, the classic leafy green is losing ground in the Beaver State as producers see greater opportunity for value in processed cannabis products like extracts and edibles.
Oregon cannabis in abundance
The big story during the early days of the Oregon cannabis market has been the massive surplus of raw cannabis product produced in the state. Excitement over the new industry, a favorable growing climate, a lower tax rate than competing legal states and low production costs have attracted a huge number of legal growing operations to the state over the past couple of years. As a result, the Oregon cannabis industry has produced more cannabis than the state's consumers could possibly use. In February 2018, Oregon state officials announced that producers had grown 1.1 million pounds of bud in 2017, compared to just 240,000 pounds consumed by Oregonians that year. This excess product has created a buyers' market, forcing retail outlets to drop prices to as low as US$4 per gram.
This supply glut is bad news for the state's growers, but for companies looking to source raw product for processing, the situation is rife with opportunity to create value. Some producers have pivoted to the extraction market, selling bulk product to extractors for on average US$800 to US$1,000 per pound of bud. This strategy still fetches a significantly lower price than it would have if selling for retail two years ago, but it makes it far easier for growers to find a buyer for their product. This is a great scenario for producers of extracts, edibles and other processed cannabis products as they can eliminate cultivation costs and buy up low-cost raw product, which is then turned into value-added products and sold for a premium.
The low-cost cannabis has come at a great time for producers of processed cannabis products, particularly those that haven't bothered with investing in grow facilities in the state. Cannabis bud market share is rapidly declining as extracts and edibles creep upwards. In January 2017, cannabis bud made up a significant majority of the product sold in Oregon retail stores at 61 percent while concentrates and edibles made up 19 percent and 8 percent respectively. By November 2017, concentrates were at 26 percent and edibles had risen to 15 percent, while cannabis bud had fallen to 45 percent. That's a massive shift over a span of just 11 months.
The trend towards processed cannabis products is by no means limited to the Oregon market and can be seen in most legal jurisdictions. For example, dried bud sales in Colorado dropped from 67 to 44 percent of total cannabis sales between 2014 and 2018, while extract sales jumped to 31 percent from half that in 2014. Similar figures can be seen in Washington, California and elsewhere.
It's difficult to pinpoint exactly what it is that's driving the shift in consumer preferences in Oregon. It could be that now that cannabis has been legal in the state for a while, more consumers are beginning to realize that options exist beyond the traditional one. There are a few noteworthy advantages to processed cannabis products that consumers could be waking up to, not the least of which being that oils and edible products don't come with that telltale smell that might bother the neighbors or the landlord. Whatever the cause, the trend is clear and significant.
With THC cannabis bud fetching rock bottom returns in the state, a number of Oregon growers are pivoting to growing hemp for CBD products. Non-psychoactive CBD products are the current big thing in the health and wellness industry, being sold in tinctures as oil or used in beverages, cosmetics and much more to treat pain, anxiety, epilepsy and even things like post-workout soreness and skin issues. Due to its utility, demand for CBD is high and growers can make more than US$100,000 for an acre of hemp.
Oregon cannabis companies
Cannabis product producer Nutritional High (CSE:EAT,OTCQB:SPLIF,FWB:2NU) is one of the companies that has found itself in a positive position due to the Oregon cannabis landscape. In September 2018, the company was granted its Oregon marijuana processor license and announced that it would immediately begin processing cannabis at its La Pine facility to create vape cartridges, syringes, dab jars, a range of edible products and more. Nutritional High does not own a growing facility in the state of Oregon — though they do have one in Colorado — so they are expected to rely on third party producers to source their raw bud.
There is a range of other cannabis companies in the state specializing in processed cannabis products including Select Strains, Dirty Arm Farm Beehive Extracts and Lunchbox Alchemy. As the industry moves further in favor of extracts and edible products over cannabis bud, we can expect even more companies to focus on this side of the market.
East Fork Cultivars is one of many growers in the state that has pivoted to focus on growing hemp for CBD products. Founded in 2015 as a medical cannabis grower, the company is now dedicating 3.4 acres to hemp in 2018.
Takeaway
It's no surprise that the cannabis industry is changing. Prohibition severely stifled development in the space, but now we're in an era in which companies can finally innovate and consumers have more choice than ever. Right now in the state of Oregon, we're seeing a climate that is highly advantageous for companies positioned to process rather than cultivate.
This article was originally published on the Investing News Network in February 2019.
---
This INNSpired article is sponsored by Nutritional High (CSE:EAT,OTCQB:SPLIF,FWB:2NU). This INNSpired article provides information which was sourced by the Investing News Network (INN) and approved by Nutritional High in order to help investors learn more about the company. Nutritional High is a client of INN. The company's campaign fees pay for INN to create and update this INNSpired article.
This INNSpired article was written according to INN editorial standards to educate investors.
INN does not provide investment advice and the information on this profile should not be considered a recommendation to buy or sell any security. INN does not endorse or recommend the business, products, services or securities of any company profiled.
The information contained here is for information purposes only and is not to be construed as an offer or solicitation for the sale or purchase of securities. Readers should conduct their own research for all information publicly available concerning the company. Prior to making any investment decision, it is recommended that readers consult directly with Nutritional High and seek advice from a qualified investment advisor.
Investing News Network websites or approved third-party tools use cookies. Please refer to the cookie policy for collected data, privacy and GDPR compliance. By continuing to browse the site, you agree to our use of cookies.