Major League Investing: Emerging Trends in the Sports Entertainment Market
Feb. 11, 2019 01:45PM PST
Emerging Technology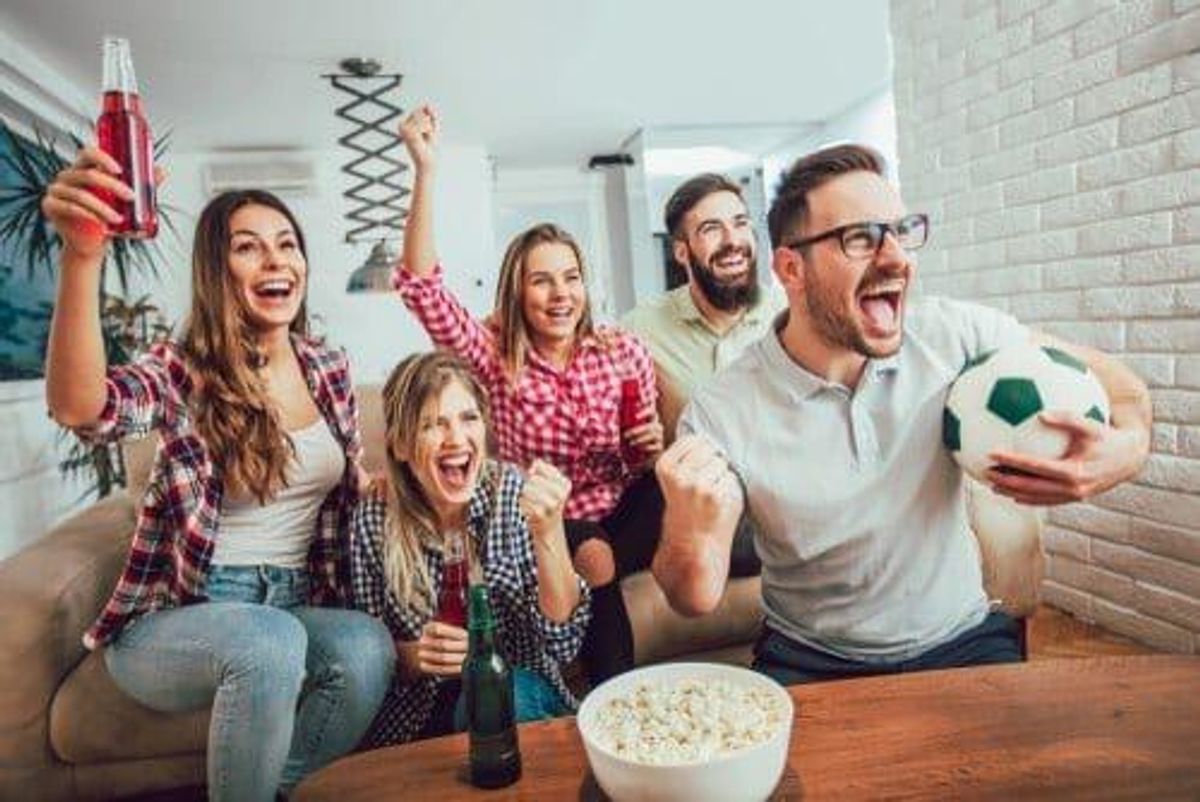 Innovations in the sports entertainment market are reinventing the fan experience.
As new ways to watch become widespread and sectors like the emerging competitive gaming industry gain stream, new trends and opportunities are popping up for investors to help improve the fan experience in the sports entertainment market.
From the international spectacle of the World Cup to national obsessions like the Stanley Cup Playoffs, spectator sports have been bringing people together in shared passion and heated rivalry since the invention of the first broadcasting media.
Throughout the ongoing history of sports entertainment, broadcasting technology has been perhaps the most important driver of the fan experience. Sports broadcasting has evolved from telegrams describing key events that were read from off-site radio stations, to live radio play-by-play, which gave way to television broadcasts, and now we're seeing a shift to web-based live content. For players in the sports entertainment market, keeping up with emerging trends in the overall media and broadcasting landscape and adapting those developments to improve the sports viewing experience is key to gaining and keeping fan attention.
We are in the middle of a period of unprecedented innovation in media technology and as a direct result the sports industry is experiencing major disruption. New means for viewing are constantly popping up and watching sports is becoming an increasingly connected social experience. The disruption is driving major growth in the industry as well as in the North American sports market.
Sport already accounts for a major chunk of the overall entertainment industry landscape, and it continues to grow. In North America alone, the sports entertainment market is expected to grow to $63.9 billion by 2020. Sports media rights in the region are projected $23 billion in value by 2021 with a compound annual growth rate of 4.3 percent. In coming years, media rights could eclipse gate revenues as the largest income source in the pro sports business.
The continuing growth in the professional sports space is driven not only by the passion of fans but by key developments and innovations that help the sports entertainment market attract the sports fan consumer group.
The rise of eSports
Easily one of the most talked about developments in the spectator sports landscape in recent years has been the rise of professional eSports, and for good reason. Total eSports revenue hit $655 milion in 2017, an incredible figure considering that the market barely existed a decade ago. Part of eSports' success is due to the fact that they appeal to a new demographic that is in large part separate from the traditional sports audience but no less passionate or numerous. Big names in the North American eSports scene like the NBA 2K League, the North American League of Legends Championship Series and the Overwatch League are consistently generating hype through massive events and extensive marketing, helping to ensure the continuation of growth in the space. As the eSports market continues to grow and develop, it will increasingly rival traditional pro sports in size, revenue and media attention.
The sports entertainment market shifts to streaming
Regardless of whether the viewer is watching eSports or traditional sports, the largest disruption of consumer media viewing habits over the past decade has been the rise of paid content streaming services. Movie and television services like Netflix (NASDAQ:NFLX) lead the way in the early days of content streaming, but sports media has taken notice and is in the process of adjusting for a major shift. Traditional television subscription rates are dropping fast, with cable and satellite providers losing between 3.1 million and 3.5 million subscribers in 2017 alone. Companies in the sports entertainment market recognize the need to provide new avenues for paying customers to follow their product through streaming and other over-the-top media services.
Viewers are also increasingly expecting a highly personalized as well as affordable experience from their sports media, and these emerging services are often better equipped to provide that experience, allowing customers to pay for single games a la carte, purchase a season pass for a single team, or go for the full service with access to an entire league's broadcasts.
The other side of the shift towards streaming platforms is the increasing prevalence of mobile sports streaming. The expansion and adoption of high speed mobile data means that fans no longer have to miss the first half of the big game while on the train home from work. Streaming on the go is just one of the advantages that will continue to drive viewers away from traditional means for watching their favorite sports and towards new media.
Tech companies vie for media rights
Television networks, the traditional buyers of sports media rights, are beginning to see more competition from new companies looking to have the big game on their platforms. Big tech companies like Amazon (NASDAQ:AMZN) and Facebook (NASDAQ:FB) have signaled interest in the sports broadcasting market with Amazon's purchase of National Football League and Association of Tennis Professionals World Tour rights and Facebook's acquisition of streaming rights to the UEFA Champions League. These moves are big indications that tech companies will be major players in the sports media business. The additional competition for media rights that this will create is a very fortunate development for major leagues, who are expected to see values for their media rights rise from $19 billion in 2017 to $23 billion in 2021.
Developments in fan community and interaction
The internet has changed the sports viewing experience in more ways than one. In addition to providing new avenues to watch the game, fans have been finding each other on web forms to discuss, argue and occasionally fight among themselves before during and after each game. While in the past these discussions have taken place on general forums like reddit and other message boards, companies are now looking to capture fan enthusiasm with specialized fan focused apps. FANDOM SPORTS Media (CSE:FDM,OTCQB:FDMSF,FWB:TQ42) engages users in a unique mobile app with competitive sports experience where players make predictions about live game events. The company provides a one-stop shop centering on interactive short-form sports content amongst fans about their favorite sports teams, players and rivals, all built in to game of predictions where dissent is key. The app achieves this through the sports entertainment platform which uses metadata from sportradar.com to identify the winners for each prediction, thereby providing users with an opportunity to immerse themselves in their fandom in an essentially peaceful manner.
Takeaway
The passion of fans is a force that has been driving the sports industry since the advent of professional sports, and that force does not look like to waver anytime soon. Like any industry however, the need to innovate and keep up with the media developments that affect way people access your product is critical to staying relevant and maintaining growth. The industry is showing its ability to modernize and that spells growth and opportunity in the pro sports market.
This article was originally published on the Investing News Network in November 2018.
This INNSpired article was written as part of an advertising campaign for a company that is no longer a client of INN. This INNSpired article provides information which was sourced by INN, written according to INN's editorial standards, in order to help investors learn more about the company. The company's campaign fees paid for INN to create and update this INNSpired article. INN does not provide investment advice and the information on this profile should not be considered a recommendation to buy or sell any security. INN does not endorse or recommend the business, products, services or securities of any company profiled. If your company would benefit from being associated with INN's trusted news and education for investors, please contact us.
Investing News Network websites or approved third-party tools use cookies. Please refer to the cookie policy for collected data, privacy and GDPR compliance. By continuing to browse the site, you agree to our use of cookies.