Quality Control Standards Key to Consumer Safety in Cannabis Extracts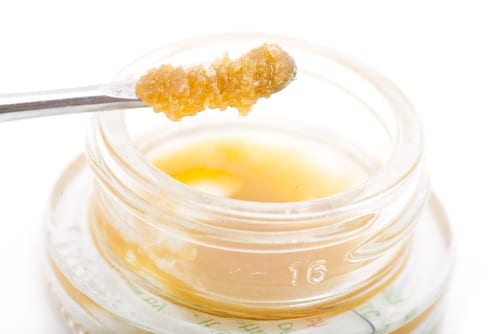 Quality control standards help to assure consumer safety and build consumer trust in the legal cannabis extracts industry.
Quality control standards are becoming essential to the future of the cannabis industry.
On both the medical and recreational fronts, products in the legal cannabis industry have moved beyond dried flower to offer a wide range of consumer packaged goods (CPGs) including edibles, beverages, topicals, tinctures and vaping cartridges.
All of these CPGs rely on the production of high-quality cannabis extracts. Based on the emergence of these value-added products, Grand View Research estimates that the global cannabis extract market will reach US$23.7 billion by 2025.
Consumer safety is critical to the future of the legal cannabis market if it is to successfully extend its international reach and stamp out black market sales. Consumers in legal cannabis jurisdictions want reasonable assurances that the CPGs they purchase are of consistent quality and free of toxic pesticides, mold, heavy metals and other substances that may be hazardous to their health.
The addition of value-added products to the cannabis industry supply chain has created the need for more stringent safety and quality assurance regulations. Cannabis companies who believe in taking corporate accountability seriously are building out their facilities with Good Manufacturing Practices (GMP) in mind. Those with an eye toward global expansion are also pursuing European Union (EU) GMP certification, the highest consumer safety standards in the world.
Quality control essential to consumer safety and cannabis market growth
Without quality assurance standards at each stage of the legal cannabis supply chain, cannabis companies risk jeopardizing consumer confidence, which in turn could slow the progress of cannabis legalization on a global scale.
Regardless of the industry, there are many examples of how threats to consumer safety by tainted products in the supply chain can be catastrophic for a brand's reputation and shareholder value. Forbes writer Michael del Castillo pointed out that between 2015 to early 2019, Chipotle's food safety issues "wiped out 46 [percent] of its market capitalization, as its stock price fell from its all-time high of US$23.4 billion to $12.6 billion (on Jan 8, 2019)".
The cannabis industry has had its own product safety issues. In February 2017, it was discovered that banned pesticides had made it into Canadian producer Organigram's (NASDAQ:OGI,TSX:OGI) products somewhere along the supply chain. Although the company's stock has since recovered, Organigram had to issue $2.26 million in refunds to try to buff the tarnish off its reputation.
The latest challenge to consumer confidence in the cannabis industry has come from the recent spate of vaping-related illnesses in both the US and Canada. The likely culprit is unsafe additives in unregulated vaping products. Some have called for banning vaping products altogether, but the more logical approach focuses on tougher regulations and testing in order to guarantee the safety of all value-added cannabis products.
"Banning vape products actually poses a greater risk to public health and safety," Andy Hale, co-founder and CEO of Adastra Labs Holdings, told Investing News Network. "There is strong consumer demand for value-add cannabis products such as edibles and vaping cartridges. With stringent testing and strict rules regarding allowable additives, we can mitigate the risks of consumption rather than forcing people to buy products from the black market. The best way forward is for licensed producers to help inform policy, be compliant with regulations, hold each other accountable, and support each other in building an ethical, sustainable industry."
Quality control and manufacturing standards
GMP standards were first established by the World Health Organization (WHO) to ensure that food, drugs, medical devices and cosmetics are produced at a high quality with a focus on consumer safety. Many governments around the world have adopted their own quality assurance standards that are enforced by regulatory agencies. Having such regulations in place gives consumers assurance that the products they are purchasing are of consistent quality and manufactured in a manner that mitigates the risks that poor quality products can have on public health and industry profits. Failure to comply with these regulations can lead to serious consequences including product recalls and fines.
The highest product manufacturing standards in the world are found in Europe. The EU GMP is required for manufacturing medicines marketing in the EU member states and is the standard adhered to by European pharmaceutical companies. Since 2017, the US and the EU have had an agreement in place that allows the FDA, EMA and other EU drug agencies to mutually recognize each other's GMP standards of inspection. While this harmonization works well for US drug companies looking to market products in Europe, cannabis remains a federally banned substance in the US and is not exportable to Europe. Meeting EU GMP-stringent standards is necessary in order to export medical cannabis products to most of the EU countries.
In Canada, licensed producers of cannabis must comply with the Good Production Practices (GPP) standard, which is not on par with the EU GMP standards. However, federally licensed Canadian cannabis companies can still become EU GMP certified and apply to export medical cannabis products to European markets. According to Karina Lahnakoski, Vice President of Quality and Regulatory at Cannabis Compliance Inc., "This is the driving force for GPP Canadian facilities to implement a global standard, and with the emerging EU cannabis market, the logical step for Canadian firms is choosing to implement the EU-GMP standard."
To obtain the EU GMP certification, a company must pass a comprehensive audit that includes an inspection of the manufacturing facilities and conditions as well as quality assurance and quality control. The audit may also cover any laboratory facilities that are apart of a company's operations. In fact, the EU GMP can be applied across the entire supply chain, enhancing traceability.
Cannabis companies pursuing EU GMP certification
There is plenty of incentive for cannabis companies to spend the time and money required to become EU GMP certified. Today, Europe's fragmented cannabis market may be smaller than that of the US or Canada, but with a population almost twice the size of both nations combined, the EU represents a very attractive global market for cannabis companies. A report from Prohibition Partners estimates that Europe's total cannabis market could reach a size of 123 billion euros by 2028.
Cannabis companies that want to expand their global footprint and gain leverage over their competitors are also moving to obtain EU GMP certification. However, the gold standard in international quality assurance is maintained by a handful of businesses. For example, Canopy Growth (TSX:WEED,NYSE:CGC) entered the European market in 2016 through its German subsidiary MedCann Pharma and Nutraceuticals. Both Aurora Cannabis' (NYSE:ACB,TSX:ACB) MedReleaf Markham facility and its European medical cannabis distributor Aurora Deutschland recently received EU GMP certification. In February 2019, Wayland Group (CSE:WAYL, FRANKFURT:75M, OTCQB:MRRCF) received EU GMP certification for a second facility in Germany.
Following the trend, cannabis companies are now building their facilities with EU GMP standards in mind. For example, Adastra Labs is currently retrofitting a 13,000-square-foot former food packaging facility in British Columbia for the production of cannabis and hemp oil for the Canadian wholesale medical and recreational markets. The processing facility was originally designed with GMP standard in mind and Adastra plans to pursue its EU GMP certification once construction is complete. The processing facility is also expected to feature a lab intended for in-process testing to maintain quality control throughout the production of vape formulations and other products. The lab would also provide full-spectrum third-party analytical testing for licensed producers. "Both in-process testing and future EU GMP certification would allow us to strengthen our credibility and grow our global footprint, furthering our competitive advantages in Canada's cannabis market and abroad," said Hale.
Similarly, Valens GroWorks (TSX:VGW) is in the process of bringing its purpose-built facility in British Columbia into compliance with EU GMP standards as well as setting up its own partnerships and distribution networks to move into the European market. Israeli companies can also legally export medical cannabis to Europe. Isracann Biosciences Inc. (CSE:IPOT) is building its 230,000-square-foot cultivation facility near Tel Aviv to International Standards for Laboratories (ISL) and EU-GMP standards in order to access international markets.
Takeaway
The legal cannabis industry has expanded to include more value-added products and more jurisdictions, too. This expansion represents a significant opportunity for companies with a focus on quality control and high-quality cannabis extracts. To maintain that quality and assure consumers their products are safe, proactive cannabis companies are pushing the industry to achieve some of the highest consumer safety standards in the world.
---
Disclaimer: This INNSpired article was written according to INN editorial standards to educate investors.