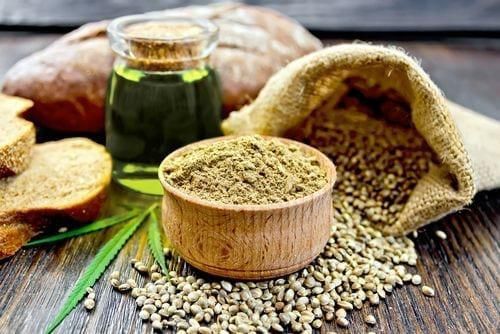 The premium cannabis market in Canada is expected to become as normalized as the craft beer market.
The emerging premium cannabis market in Canada is on the verge of a major expansion as full-scale legalization begins.
The cannabis retail landscape is just now taking shape and many industry insiders and market watchers feel we are witnessing the dawn of a new era in cannabis culture. And that changing landscape will also bring about a shift in the overall culture in Canada, one that will see the recreational consumption of marijuana "become normalized and mainstream, eliciting about as much reaction as having a pint of craft beer," according to Deloitte in its 2018 cannabis report, "A society in transition, an industry ready to bloom".
Canada's craft beer market has been a sizeable source of revenue growth for the beer industry at large, according to a report by IBIS World, with beer consumers willing to pay a premium for craft brews over more traditional beer brands even if it means drinking less. In any market, plenty of consumers are willing to shell out a few more bucks for higher quality boutique products that offer unique tastes and experiences over run-of-the-mill products, be they beer or bud.
The Canadian cannabis market is destined to see the same preference for premium cannabis products. Deloitte says it expects the Canadian cannabis retail sector to quickly "mirror the evolution we've seen in other retail sectors, splitting into discount and premium segments to meet the needs of very different consumer groups."
To add some more flavor to this story, with a legion of licensed producers at the ready, analysts are already forecasting that a deluge of supply will saturate the Canadian cannabis market in the early years of full legalization. This means that cannabis producers — whether of flower, extracts or infused consumer goods — will need to differentiate themselves to stay ahead of the herd.
Premium niche markets key to survival
In a crowded cannabis market, one way of standing out from the crowd is to make sure your product is a cut above the rest, even if it means a higher price point. There will always be a segment of the market that is willing to pay more if the product is seen as premium or high end.
And the legalization of the marijuana market has a way of opening up a wide offering of silver platter selections. This is why we're beginning to see terms such as "craft," "boutique," "organic," "premium" and "luxury" joined with cannabis to denote companies who are focused on delivering higher quality products that are bound to fetch top dollar and offer investors the opportunity for higher profit margins. High end cannabis consumers are as serious about the cultivation, aroma, flavor and presentation of their flower as any high end wine consumer.
Canada's fully-legal cannabis market may still be emerging, but we can look to the maturing markets in the States for a peak at what the future may hold. "The range of broad retail identities — budget, mainstream, premium and luxury — finds sound footing in legal cannabis markets," says BDS Analytics in a recent report on trends in the legal US cannabis markets. "And the rise of the upscale cannabis consumer is fully flowering."
And who are these luxury cannabis connoisseurs and craft bud enthusiasts willing to pay a premium for uniquely top shelf products? "They enjoy high incomes and advanced educations; live in the suburbs; enjoy the outdoors and fine arts; are physically active," says BDS Analytics, "personal care is extremely important for them; shop for organic and gourmet foods; pair cannabis with other products; are fluent in the language of strains and products; value dispensary relationships; and are comfortable with all of the avenues for consumption — inhalables, edibles and topicals."
How is the premium cannabis market in Canada defined?
So what are these high end attributes that attract consumers to the premium cannabis market in Canada? High quality, organically grown and lab tested products hand-crafted to cater to a specific application such as sleep or energy or managing anxiety. These consumers are looking for appealing terpene profiles with health and wellness benefits and, of course, enjoyable effects. Like with craft beer and fine wine, premium cannabis consumers want an enhanced experience that fits their lifestyle from products that are considered the best of the best.
Drilling down further, we can see that the preferences of consumers in this price segment are varied depending on generation, consumption frequency and gender. In a recent survey the cannabis market research firm Brightfield Group found that millennials place importance on organic while lab-tested is key for baby boomers (55 plus). Nearly 40 percent of the younger cohort said they would spend more for organic products and 37 percent of the age group are looking for healthier delivery routes. For the more mature crowd, consistency and safety are critical with 40 percent responding they'd open their wallet wider for lab-tested products. For women, premium-fetching products are on the healthier side with organic, lab-tested and gourmet products ranking highly. For men, it's all about that strain.
In terms of consumption frequency, 50 percent of the committed cannabis users (at least five times per week) were willing to fork over more green for their green compared to 27 percent of occasional users (only one to three times per month). Frequent consumers were also more likely to spend more (upwards of 60 percent or higher!) for organic cannabis, while the once-in-a-while dabbler would pay more for healthier delivery methods. For those who don't like to be in your face with their love of weed, a third of edible eaters said they would pay more for discreet methods of delivery.
Recognizing the opportunities in the craft cannabis space, industry heavy Canopy Growth (TSX:WEED,NYSE:CGC) "is actively scoping out the space through its investment arm, Canopy Rivers," reports the Globe and Mail. "The company is holding a pitch competition offering $1-million in investment to craft producers, touting it as a chance to remain independent while getting support from Canopy's network."
Quality, diversity and vertical integration
How can licensed craft cannabis producers differentiate themselves from the competition in the coming Canadian legal cannabis market? Purposeful selection of strain genetics while cultivating distinct terpene profiles, growing in quality-controlled environments with lab-testing and careful attention to harvesting practices such as hand-trimmed bud are key.
"Producing premium quality cannabis starts with growing superior strains in purpose-built indoor facilities. The growing medium, nutrients and light also play a key role in creating superior quality products," Norton Singhavon, Founder and CEO of GreenTec Holdings (TSXV:GTEC) told INN. "It is also important to cure, trim, grade and package the cannabis in a manner that is conducive to creating a higher quality product. Craft cannabis companies hang dry the whole plant and then meticulously slow cure and hand trim the flower."
It's this focus on high quality, lab-tested product that is also essential if legal cannabis is to capture customers from the black market — one of the government's main objectives for legalization. Canada's total cannabis market (medical, illegal, and legal recreational products) is expected to generate up to $7.17 billion in sales in 2019, with $4.34 billion coming from the legal recreational market. "Delivering a superior customer experience will be of vital importance," says Deloitte.
Given the Canadian government's strict rules requiring very limited advertising and plain packaging similar to tobacco, companies will need to lean more on high quality, unique product offerings to distinguish themselves in this competitive market. "For example, a premium quality cannabis product would typically have more whole flower, superior aroma (via terpenes) and greater visible trichome crystals," said Singhavon, who has served as an advisor to numerous companies in Canada's ACMPR sector including as an early-stage advisor to Invictus (TSXV:GENE,OTCMKTS:IVITF). "It is also more likely to be sold in a glass container (vs. plastic) and typically attracts higher price points."
As with any other consumer product market, diversity of product offerings is also essential.
Product diversification can enhance competitiveness, profitability and brand recognition. Sixty percent of current consumers and 49 percent of probable consumers responding to Deloitte's survey "consider the range of available products (e.g., edibles, pre-rolls, oils) to be an important purchasing criterion." One-third of current consumers said they're open to trying new and different products. Once edible products become legal in 2019, 58 percent of probable consumers said they plan to purchase and use edibles.
Vertical integration is another strategy that allows for a leg up on the competition. From cultivation and extraction to distribution and retail, controlling the supply chain from seed to sale helps companies have more control over the market. "By vertical integrating, a producer of premium cannabis can help provide retail exposure for its products, and ensure those products are marketed and sold in the best possible manner," said Singhavon. GTEC has built a portfolio of assets involved in every stage of from cultivation to the point of sale. The company has applied for nearly 100 retail partnerships with companies in Western Canada. Involvement at the retail level allows companies to leverage consumer feedback and market demand on certain products to assist in product development. GTEC plans to do just that through its extract and formulation Dealer's License, Spectre Labs.
Looking forward
As the market for legal cannabis becomes more sophisticated, we're beginning to see the emergence of a premium cannabis market in Canada focused on craft and luxury brand products that offer cannabis consumers a uniquely high end high. With the right strategies for navigating this new space, cannabis companies can gain a strong foothold in a market that is expected to face a supply glut and increased competition in its nascent years.
This INNspired article is sponsored by GreenTec Holdings (TSXV:GTEC). This article was written according to INN editorial standards to educate investors.