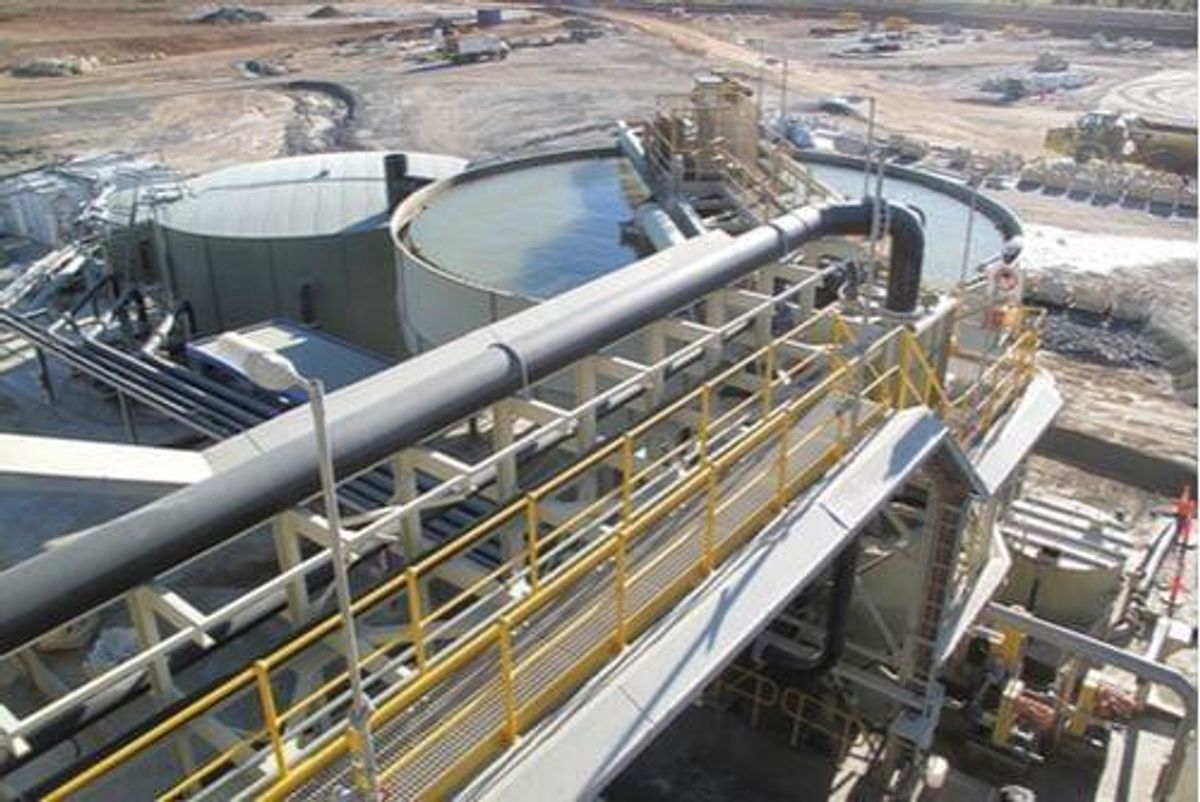 With increasing demand for lithium and discounted prices for lithium stocks, this might be the year for mergers and acquisitions in the Lithium Triangle.
Over the past few months, the lithium market outlook has focused on supply consolidation, especially mergers and acquisitions in the Lithium Triangle.
Key players in the lithium market at various stages in the supply chain are looking to consolidate lithium resources through strategic offtake agreements, mergers, acquisitions and vertical partnerships — all clear signs that the lithium market outlook could see a strong price environment amid rising demand for thebattery metal.
Optimism returning to the lithium market following oversupply fears
Lithium's story for 2018 was marked withfears of oversupply in a market where demand had yet to catch on. This bearish sentiment placed strong downward pressure on both lithium prices as well aslithium stocks,dampening the lithium market outlook.
As the Investing News Network (INN)reported at the close of 2018, what "actually played out in terms of supply [in 2018 was] incremental new volumes reaching the market and not a 'tsunami of supply' like some had predicted."
On the demand side, in 2018, automakers made several announcements about new electric vehicle (EV) models alongside rising sales, particularly in China. "We were originally too pessimistic about the sales of EVs and the lithium demand for EV production at the start of 2018," Roskill Division Manager David Merriman told INN. "But, with these factors in mind, we have increased our demand forecast for lithium."
The move by battery makers towards the production of high-energy batteries is another potential positive for the market. Higher amounts of lithium are required to improve range and performance in these rechargeable batteries. "That incentive to longer range is beneficial to us and to the industry,"said Eric Norris, president of Albemarle's (NYSE:ALB) lithium global business unit.
The strong supply/demand fundamentals in the lithium market couldn't fully placate the bears, and last year we saw a chasm develop between positive market signals and lithium stock evaluations. There has been a disconnect lately between demand out of the EV and battery industries, and lithium-mining stocks,Chris Berry, founder of House Mountain Partners, told INN at Benchmark Minerals Week's Cathode Conference. "My sense right now is that, when we look back at 2018, it'll be a year where valuations reset because there are some enormously cheap opportunities in the space right now based on all of the blood that's been on the streets," he said.
2019 to transition lithium market into stellar demand growth
What's in store for lithium in 2019? Most analysts are quite optimistic that this year will be one of transition for the lithium market, with 2020 and 2021 bearing the fruit of that transition with a chance for real growth in the space.
The industry's biggest players also have a lot of optimism for growth in the near term. Albemarle recently released its2018 earning results, showing better-than-expected gains in its quarterly profits, with growth projected to continue in 2019. The company expects lithium demand to grow at a compound annual growth rate of 21 percent, from 70,000 tonnes in 2018 to more than 650,000 tonnes by 2025 based on stellar growth in the EV and utility-scale battery markets, pushing total lithium market demand to over 1 million tonnes.
"The momentum around electric vehicles has started to accelerate," said Scott Tozier, CFO at Albemarle. Tozier also said the company is "not forecasting any significant macroeconomic headwinds and has not seen any decline in [its] customer demand forecasts."
In response to the expected dramatic increase in demand, many analysts are forecasting an increase in merger and acquisition (M&A) activity in the lithium sector over the near term. Major lithium companies are already making headlines with a recent surge in consolidation activity in the lithium market.
M&A in the Lithium Triangle heating up
South America's Lithium Triangle is becoming a hotbed of consolidation in the lithium space, which has junior exploration companies excited. This mineral-rich area where Bolivia, Chile and Argentina intersect hosts more than half of the globe's lithium resources.
A prime example of consolidation happening in South America's Lithium Triangle is the $2.3-billion joint-venture deal between Chinese consortium TBEA (SHA:600089) and Bolivian state lithium producer YLB. Signed in early February 2019, the deal centers on the buildout of several production facilities from the Coipasa and Pastos Grandes salt flats in Western Bolivia. The facilities will include a 60,000-tonne-per-year lithium-hydroxide plant. YLB will also hold a majority stake in a lithium plant TBEA is building in China.
"I think we will see more M&A activity in this region, both by other lithium miners and industry partners. The recent Bolivian deal is another example of this starting to take place," Steven Cochrane, president and CEO ofLithium Chile (TSXV:LITH,OTCQB:LTMCF), told INN.
Lithium Chile is one of the largest landholders of prospective lithium-exploration properties in Chile. The company is currently exploring 17 lithium projects comprising 159,950 hectares in Northern Chile. The properties are all located within a 300-kilometer radius of the Atacama Salar, which hosts the largest lithium-from-brine production in the world. Lithium Chile also holds over 17,400 hectares of the Chilean side of the Salar de Coipasa, offsetting the Bolivian portion where the recent TBEA-YLB deal was announced. This accounts for over 75 percent of the Salar de Coipasa in Chile.
The TBEA-YLB deal follows another Chinese company's play in the Lithium Triangle. In December 2018, China's largest lithium producer, Tianqi Lithium (SZSE:002466), bought almost a quarter stake in Chilean lithium miner SQM (NYSE:SQM) for nearly US$4.1 billion. Tianqi also controls Talison Lithium, which has a 51/49 joint-venture agreement with SQM's biggest rival, Albemarle.
Both of these examples are highly reflective of China's desire to consolidate much-needed supplies of battery materials for the EV industry.According to China's ambassador to Bolivia, Liang Yu, "China is going to need 800,000 mt of lithium by 2025."
According toMetal Bulletin analysts, we can expect to see more of this activity in the lithium industry. "Given the size of the lithium market today and where it needs to be in a few years, we expect a lot more of the same — more offtake agreements, joint ventures, partnerships and M&A."
South Korea is also looking to secure raw materials for its growing EV industry from the Lithium Triangle. In late 2018, POSCO (NYSE:PKX) spentUS$280 million to acquire the Salar del Hombre Muerto in Argentina from Galaxy Resources (ASX:GXY). POSCO has said it will build a 25,000-ton-per-yearlithium carbonate plant in Argentina with production commencement targeted for 2021. In January 2019, the South Korean company announced it intends toexpand its lithium production capacity by 33 percent to meet booming demand for EV batteries.
The globally growing shift from fossil-fuel-powered vehicles to battery-powered EVs even hasoil and gas companies scooping up prime lithium real estate. In January 2019, a private company based in Latin American named PlusPetrol inked a C$111-million deal to acquire Canadian junior resource companyLSC Lithium (TSXV:LSC). LSC Lithium holds a substantial portfolio of lithium brine projects covering more than 300,000 hectares within the Lithium Triangle.
Other junior resource companies with attractive lithium projects in this world-class jurisdiction includeSurge Exploration (TSXV:SUR,OTCQB:SURJF),Portofino Resources (TSXV:POR) andWealth Minerals (TSXV:WML,OTCQB:WMLLF).
Takeaway
Major mining companies and industry players know it is far easier and more cost-effective to merge with other companies or acquire existing projects than it is to engage in greenfield exploration themselves. Given the looming supply/demand imbalance on the horizon, we can expect to see a lot more M&A activity in the Lithium Triangle and the world's other major lithium hubs.
---
This article was written according to INN editorial standards to educate investors.
Investing News Network websites or approved third-party tools use cookies. Please refer to the  cookie policy for collected data, privacy and GDPR compliance. By continuing to browse the site, you agree to our use of cookies.