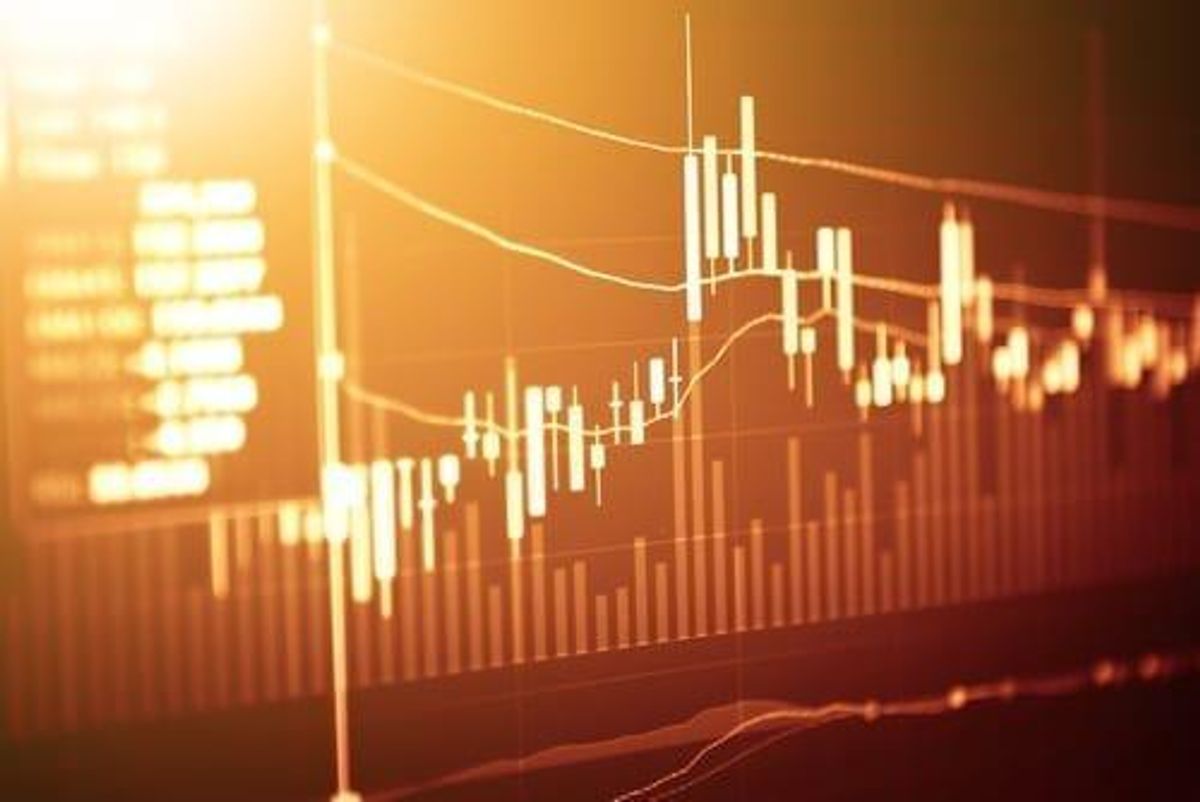 How junior mining companies survive the downturn depends on their ability to maintain market confidence.
Securing financing is, for obvious reasons, the most critical component for how junior mining companies survive the downturn of a market and advance an exploration project.
Not so easy a task for today's junior resource companies, especially when exploration funding is so intimately linked with commodities prices, as evidenced by a recent Prospectors & Developers Association of Canada (PDAC) study.
"Commodity prices drive everything," Glenn Mullan, president of PDAC, told the Investing News Network via phone. "That's not just true on the down side … across the whole spectrum of commodities what this report really shows is that commodity prices drive first the level of financings and then as a consequence of the financings, more exploration."
The ability of juniors to attract capital is also closely tied to the general risk appetite of investors which can ebb and wane with the commodity cycles. In today's climate it is apparent that investors currently prefer less volatility, more security and higher rewards.
The 2008 recession brought about one of the most challenging financing environments for junior resource stocks in recent memory. The search for financing can be a matter of life and death. Unable to access capital, many found themselves culled from the herd. Those companies that have survived and are continuing to provide shareholder value even during a downturn have in common a number of specific qualities and survival strategies.
Qualities of strong junior resource companies
"I definitely think there's money there. I think people have become more discriminating in who they give it to," said Brian Leni, founder of Junior Stock Review, speaking about the challenging financial landscape in an interview with INN at the 2018 Sprott Natural Resource Symposium. Leni added that the companies "showing good targets or good potential — they're going to get the money, it's there."
So how do you know which companies have the best potential to attract capital in a challenging financial environment? Most analysts will tell you to look for those with quality projects in favorable jurisdictions and a strong management team at the helm.
Project quality
Resource companies with high quality projects are much more likely to attract capital for exploration and development. The property is the strongest asset and the truest indicator of a company's future profit potential. But what makes for a high quality project? Obviously the geology of the property has a lot to do with its value — grade, size, metallurgy and operation costs are three major points to consider. While high grades are preferable, sometimes lower grades can produce higher margins depending on the deposit size and amenability to low cost operations. "Although grade is often touted as king, it is actually the profit margin that counts and the ability to payback the original capital investment," stated Joe Mazumdar and Brent Cook of Exploration Insights. Those projects with district-wide potential are an added bonus.
Some types of minerals can carry more value than others depending on the commodity cycle and the supply/demand fundamentals. For now, energy metals like lithium and cobalt may be hot, but gold still carries a lot of value for investors. "Gold still represents about half of all the exploration done globally, and about half of all the financings done globally," said Mullan.
Uncertain financial climates make for risk averse investors. The more de-risked a project is the better. Taking the risk out of project begins at the jurisdictional level. A near surface, multi-million ounce, high grade gold deposit may not be worth more than a gravel pit if its located in a country with a lot of political risk or a state with no-go environmental laws. Mining-friendly jurisdictions with transparent permitting and well-established infrastructure are key.
Establishing an industry-compliant resource base, completing positive economic studies and advancing through permitting also have a dramatic impact on decreasing project risk in the eyes of investors because they provide hard numbers on a project's likelihood of success. However, each of these critical catalysts require capital — a harsh catch-22 for this industry.
Management strength
This brings us to the management. Companies with strong, experienced leadership can inspire the confidence market participants need to finance a project. Look for a management team with an excellent track record including significant exploration and development experience. If the company's end game is to be acquired by a major, does the team have past M&A success. If the company plans to bring the project through to production themselves, is their deck stacked with the right players to make that happen. "Of the roughly 3,000 junior exploration companies combing Earth chasing down anomalies," says Brent Cook of Exploration Insights, "maybe half can be thrown out because of incompetent or unfocused management: management is key in the junior sector — get to know them."
How junior mining companies survive the downturn using unconventional strategies
The best way a management team can show its strengths is in the strategies they employ while guiding their company through the rough waters of a challenging financial landscape. One of the most effective strategies for keeping a project afloat is designing low cost, yet effective exploration programs and improving efficiencies. Decreasing costs is often tied to planning. A company that is actively seeking out low-cost solutions will stand a greater chance of providing investors with a high return on investment. Across the junior resource landscape, one can find companies employing these strategies to save time and money while advancing their exploration projects.
Granada Gold Mine (TSXV:GGM,OTC Pink:GBBFF,FWB:B6D), for instance, is using low-cost trenching methods instead of more expensive deep drilling to explore their Granada gold property in Quebec. The previously-producing property has a NI 43-101 resource of 2.3 million ounces (1.5 million Inferred underground, 0.8 million pit-constrained measured and indicated). While geologists have estimated that the potential strike length of the gold vein structure on the Granada Mine property is 5.5 km, only 2 km of that has been confirmed to date through exploration. Granada's trenching activity at the former Aukeko Mine site on the property when supported by subsequent drilling has the potential to expand the known strike length to approximately 4 km, and expand the resource estimates and the area that could be mined.
Silver Viper Minerals (TSXV:VIPR) is using handheld XRF analyzer technology to make quick decisions and cut exploration costs at its La Virginia Gold-Silver Project in Sonora, Mexico. Handheld XRF analyzers helping companies to quickly identify prospects and move exploration forward rapidly and at low cost — two critical benefits for junior mining companies. They have been especially effective for use in geochemistry analysis during exploration. Obtaining results in the field within minutes instead of weeks allows geologists to make critical time saving decisions, including where to sample further and where to target the drills. The reduction in lab assay costs alone can be exponential. With such precision technology to guide target placement, Silver Viper recently announced the commencement of a 5,000-meter phase one drill program at La Virginia.
Vangold Mining (TSXV:VAN,OTCMKTS:VGLDF) is working to complete a resource estimate and preliminary economic assessment of its historically-producing El Pinguico gold-silver mine project, in Guanajuato, Mexico, which includes a 700,000 tonnes of stockpiled resource at surface. 2017 assay results for the underground stockpile include 3.78 g/t gold and 558 g/t silver over 2.75 meters and 15.7 g/t gold and 1,475 g/t silver over 2 meters. Vangold is aiming for production from the stockpile in 2019. Stockpile resources present an opportunity for junior companies like Vangold to quickly begin low-cost mining operations that can potentially generate cashflow to help finance further exploration and development.
The cost-saving exploration strategies used by juniors like Grenada Gold, Silver Viper and Vangold not only grow value for shareholders, they also have the extra added benefit of keeping market moving news flowing with the positive results — including potential discoveries — that the market wants to see. In this way, companies facing financing challenges can further strengthen the investment case for their projects and drive share price momentum.
Takeaway
Project financing in the junior resource sector may be hard to come by but not impossible to obtain for those well-managed companies with high quality projects and cost-saving strategies. For investors, this means there are still opportunities for gains in junior resource stocks.
As Breni Leni advised in his INN interview at the 2018 Sprott Natural Resource Symposium, "I would just say buy quality, do your due diligence and be patient." For more tips on how to invest in junior mining stocks watch the video interview with Leni here. For further insight into how junior mining companies survive the downturn, read our articles on offtake agreements and strategic partnerships.
This INNSpired article was written as part of an advertising campaign for a company that is no longer a client of INN. This INNSpired article provides information which was sourced by INN, written according to INN's editorial standards, in order to help investors learn more about the company. The company's campaign fees paid for INN to create and update this INNSpired article. INN does not provide investment advice and the information on this profile should not be considered a recommendation to buy or sell any security. INN does not endorse or recommend the business, products, services or securities of any company profiled. If your company would benefit from being associated with INN's trusted news and education for investors, please contact us.
Investing News Network websites or approved third-party tools use cookies. Please refer to the  cookie policy for collected data, privacy and GDPR compliance. By continuing to browse the site, you agree to our use of cookies.