Cannabis Laws Forcing California Companies to Battle with Black Market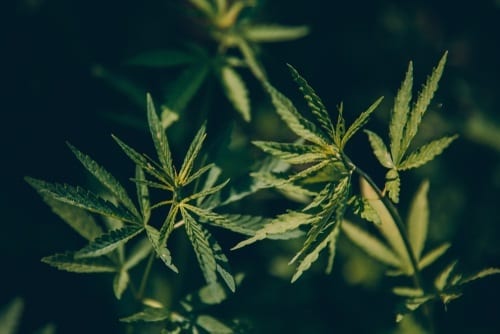 The California cannabis market presents a huge opportunity for companies equipped to adapt to tough cannabis laws.
Tough cannabis laws and a deep-rooted black market mean the Golden State has yet to meet its full potential.
California is the largest cannabis market in the world, larger than any other US state and the entire nation of Canada. In 2018, the first year of California's legally regulated recreational cannabis market, around US$2.5 billion worth of legal recreational cannabis was sold. As impressive as that number looks at first glance, legal California cannabis sales have since failed to meet expectations. The major reason for this stems from the fact that California's legalization strategy has failed to curb the black market that has operated in the state for decades.
That's not to say that legal cannabis businesses cannot thrive in the Golden State. Despite the challenges presented by direct competition with the black market, we are seeing examples of companies with the foresight and flexibility necessary to succeed in a challenging industry landscape. Vertically integrated companies, in particular, have the ability to outmaneuver the competition in California.
Cannabis laws altering the landscape
The black market is alive and well in the state, yet California remains a massive legal cannabis market. Even during the period when only medical marijuana was legal, California was still selling more legal cannabis than any one of the recreationally legal states. By 2021, California's legal industry is expected to have sales as high as US$7.7 billion, according to an April 2018, report by BDS Analytics. The sheer size of the California market dwarfs others in the American marketplace, but according to a number of industry insiders, legal revenue totals could be much larger if the black market could be stamped out.
Sales in California have underperformed expectations; however, due to the nature of the black market, there is no accurate way to gauge the size of the legal industry. Despite significant regulations regarding cannabis cultivation in California, illegal growers in the state have yet to feel the pain from cannabis legalization. An August 2018 report by New Frontier Data suggests that California's illegal cannabis market was worth US$3.7 billion last year, but projections indicate it could take a number of years before the legal market takes over. "There are legitimate concerns in Northern California, particularly as it relates to illegal cannabis grows. They are getting worse, not better," California governor Gavin Newsom told the Los Angeles Times in February 2019.
The fact is, California's state regulators have failed to create the optimal environment for legal cannabis businesses to thrive. From the day in January 2018 that legal recreational cannabis sales began in the state, cannabis products have been subject to prohibitively high taxes. On top of the 8 to 15 percent state cannabis sales tax, cannabis retailers must pay a 15 percent excise tax to the distributor. Additionally, local municipalities charge their own cannabis business tax totaling between 5 and 15 percent. These taxes have made legal cannabis products noticeably more expensive than their black market counterparts, creating an uneven playing field.
The difficult permitting process has also put a significant strain on the legal market. Eighty percent of municipalities in the state have opted not to allow cannabis stores, refusing to provide retail licenses. Consumers in these municipalities who lack easy access to legal cannabis retail are likely to turn to the black market sources that inevitably operate in these unserved markets.
California's cannabis regulatory framework is not working to expectations. As the state's legal cannabis industry continues to mature and develop, regulators could be incentivized to make adjustments in order to balance the field of play. Cannabis reform in California could generate additional tax revenue for the state while ensuring the safety of products offered throughout the industry.
Advantages to vertical integration
In California's current marketplace, legal cannabis companies are battling to position themselves on an uneven playing field. Due to state taxes, black market growers and sellers will always have the advantage of a lower price point; however, only licensed producers are obligated to offer products that are 100 percent free of harmful solvents, pesticides and other non-organic substances. Furthermore, the black market is saturated with products labeled as something they are not, creating an inconsistent and unsatisfying user experience.
"When you buy flower from legal cannabis growers you know it is pesticide and heavy metal free and of the highest quality," Paul Chow, co-founder and director of vertically integrated cannabis company Next Green Wave (CSE:NGW,OTCQX:NXGWF), told the Investing News Network. "We take extra steps in handling flower to make sure we preserve trichome heads and the buds are full and flavorful. Everything is tested and you can see for yourself the breakdown of every plant, including the harvest and shelf dates. Consumers are waking up to the differences and people are willing to hunt down high quality. Times have changed and the consumer is expecting more and willing to pay for quality."
While any legally regulated cannabis company can be expected to offer a safer product than its black market competition, vertically integrated companies that control the entire supply chain are particularly well equipped to provide a safe and consistent product to the end-user. Vertically integrated companies are able to easily adjust their production rates and product offerings to align with market trends, enabling more efficient business operations than the competition.
Takeaway
These early days of the legal recreational cannabis industry have been understandably defined by growing pains and regulatory trial and error as California establishes fair and effective cannabis laws. California has the greatest potential of any legal cannabis market, but it also poses unique challenges. By maintaining a nimble business approach, vertically integrated companies are best positioned to adapt to a changing business landscape, edging out the competition at each new phase of the industry.
This article was originally published on the Investing News Network in June 2019.
This INNSpired article was written according to INN editorial standards to educate investors.
INN does not provide investment advice and the information on this profile should not be considered a recommendation to buy or sell any security. INN does not endorse or recommend the business, products, services or securities of any company profiled.