Cannabis Products Providing an Alternative to Alcohol
Sep. 16, 2019 02:00PM PST
Featured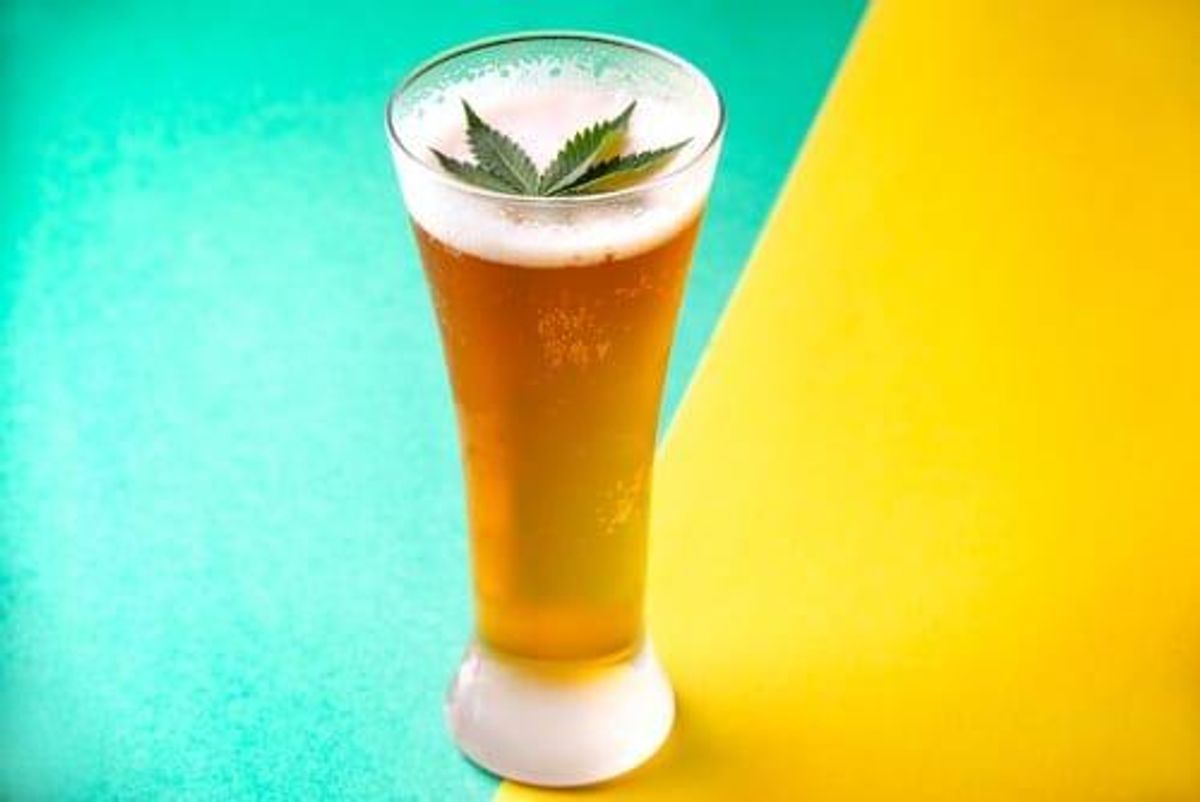 Cannabis could provide options for consumers to eliminate or reduce alcohol intake while still enjoying the traditional ritual of pairing a beverage with socializing or relaxation.
Alcohol is a deeply ingrained part of human culture.
Humans have been creating and consuming alcohol for thousands of years. Having drinks with friends on the weekend, with co-workers after the workday or with family at weddings and holidays has become an integral social ritual. However, we're far from blind to the social and individual harms associated with our cultural love of alcohol. According to the Canadian Institute for Health Information, alcohol is the single greatest social harm, causing 5 percent of all deaths and over 88,000 hospital visits annually. In the US, more than 15.1 million adults are affected by alcohol use disorder, according to the National Institute on Alcohol Abuse and Alcoholism.
Our culturally ingrained use of alcohol isn't about to stop any time soon, but there have been some indications of late that increasingly health-conscious consumers are beginning to better understand the negative impact alcohol can have on their health, and these consumers are seeking out alternatives. The legalization of cannabis in select markets has created an opportunity for consumers looking to replace their social beverage of choice. In particular, alcohol-free cannabis-infused beverages have the potential to cut into the market currently dominated by alcohol. According to New Frontier Data, 46 percent of alcohol users say that they would replace at least some of their alcohol intake with cannabis.
Alcohol consumption stagnating
Alcohol volumes in the US fell by 0.8 percent in 2018, according to data by the International Wines and Spirits Record (IWSR). Volumes of calorie-heavy beer fell the hardest at 1.5 percent, while growth in volumes for spirits and wines slowed. The IWSR attributed the decline to a rise in mindful drinking or outright abstinence among younger adults. Meanwhile, the cannabis market has been exploding in every jurisdiction that has legalized the product. The global cannabis market is projected to grow at a 23.9 percent compound annual growth rate (CAGR) to hit US$66.3 billion by 2025, according to data by Grand View Research.
An Ipsos survey conducted shortly following Canada's legalization of recreational cannabis found that 45 percent of surveyed Canadian cannabis users expected to reduce their alcohol intake in the wake of legal cannabis. Ipsos was careful to point out that respondents' plans and reality don't always match, but additional data has shown that people drink less in jurisdictions where legal cannabis is available. US states that have legalized cannabis for adult use have seen alcohol consumption rates fall by 15 percent.
Reducing alcohol-related harm
Recent studies have shown that even what was considered responsible alcohol consumption in moderation can cause cancer, liver disease and many other diseases. Over 3 million deaths in 2016 were directly attributed to alcohol consumption, causing studies to conclude that there is no safe amount of alcohol to drink. Alcohol use disorder, or alcoholism, is a disease that by its very nature prevents moderation. According to The Lancet, alcohol use was the seventh leading cause of death and disability in 2016 around the world. Alcohol is directly associated with increased rates of disease, motor vehicle accidents and violence. The World Health Organization has found direct links between the prevalence of alcohol abuse and the rate of occurrence and severity of domestic violence. In Canada, the economic impact of alcohol — including healthcare costs, criminal justice and lost productivity — is estimated to be C$14 billion. In the US, alcohol use causes approximately 88,000 deaths per year, including 2,200 deaths to alcohol poisoning, according to the Centres for Disease control.
Like alcohol or any other psychoactive substance, cannabis is not risk-free and needs to be consumed responsibly. Fortunately, there is no way to overdose or be poisoned by cannabis use. Unlike alcohol, no direct causal link between cannabis use and violent behavior has been soundly established. While cannabis smoke can be damaging to the lungs, products like oils, vaporizers and edibles allow for a safer means of consumption by eliminating most of the organic compounds that can damage the lungs. In comparison, alcohol is directly tied to liver damage, heart disease and brain damage among others. Additionally, one study conducted at UC Berkeley found that cannabis could be an effective treatment for alcohol abuse.
Cannabis-infused beverages
As consumers become increasingly wary of alcohol, innovative companies are beginning to offer unique alternatives to alcohol consumption. Of all the cannabis consumption formats, cannabis drinks are the closest one-to-one replacement for alcohol. By using the same delivery mechanism, cannabis-infused beverages enable consumers to transition seamlessly towards a new social beverage of choice. This transition could create an opportunity for cannabis companies targeting the infused-beverages market. The global cannabis beverages market is expected to grow at a compound annual growth rate of 15.6 percent to reach US$4.4 billion by 2025, according to data by Zion Market Research.
In order to target the growing infused-beverages market, Hill Street Beverage Company (TSXV:BEER) has developed a line of cannabis beverages that compete directly with alcoholic beverages. The company has acquired proprietary methods for infusing non-alcoholic beer and wines with cannabis without affecting the taste and smell of the drinks. Canada is set to legalize cannabis in the fall of 2019, and Hill Street is currently focused on establishing itself as an early-mover in the Canadian cannabis beverages space. In addition to its line of cannabis beers, Hill Street was one of the first companies to approach Health Canada about producing cannabis wines.
"We believe that cannabis-infused beverages will be a socially acceptable way to consume cannabis when compared to vaping and smoking. Smoking and vaping are activities suited for the alleyway, while drinking is something we can do around the dinner table. Cannabis is also not toxic, which will eliminate issues like hangovers and overdosing. Further, alcohol is a converted sugar full of empty calories, while cannabis infusions have zero calories, which should appeal to health-conscious consumers," said Terry Donnelly, Chairman and CEO of Hill Street Beverage company.
After years of lobbying against the potential competition of legal cannabis, traditional alcohol companies are now moving to produce cannabis beverages of their own. Heineken (OTCQX:HEINY) has released a nonalcoholic THC-infused beer in the California market under the company's Lagunitas brand, while Constellation Brands (NYSE:STZ), the maker of Corona beers, acquired a 38 percent stake in major cannabis company Canopy Growth (TSX:WEED,NYSE:CGC) in 2018. Similarly, Molson Coors (NYSE:TAP) acquired a controlling stake in a beverage joint venture with cannabis producer HEXO (TSX:HEXO) in 2018. Finally, the world's biggest beer company, Anheuser-Busch InBev (NYSE:BUD), has formed a joint venture with Tilray (NASDAQ:TLRY) to produce cannabis beverages. All of these companies are expected to launch these products in the new year when the market for beverages opens up.
Takeaway
In recent years, consumers have become more aware of the negative effects of alcohol use on their bodies and on society as a whole. As consumers begin to think mindfully about their alcohol consumption, an opportunity has emerged for cannabis beverage producers, whether they are large multinationals like AB InBev or high-quality craft producers such as Hill Street, to provide a safer and healthier alternative. Cannabis beverages present the most directly comparable option for consumers looking to keep the experience intact while leaving alcohol behind.
---
This INNSpired article is sponsored by Hill Street Beverage Company (TSXV:BEER). This INNSpired article provides information which was sourced by the Investing News Network (INN) and approved by Hill Street Beverage Company in order to help investors learn more about the company. Hill Street Beverage Company is a client of INN. The company's campaign fees pay for INN to create and update this INNSpired article.
This INNSpired article was written according to INN editorial standards to educate investors.
INN does not provide investment advice and the information on this profile should not be considered a recommendation to buy or sell any security. INN does not endorse or recommend the business, products, services or securities of any company profiled.
The information contained here is for information purposes only and is not to be construed as an offer or solicitation for the sale or purchase of securities. Readers should conduct their own research for all information publicly available concerning the company. Prior to making any investment decision, it is recommended that readers consult directly with Hill Street Beverage Company and seek advice from a qualified investment advisor.
Investing News Network websites or approved third-party tools use cookies. Please refer to the cookie policy for collected data, privacy and GDPR compliance. By continuing to browse the site, you agree to our use of cookies.