Golden Opportunity for Mining in Southern Mali
Dec. 28, 2022 01:00PM PST
Gold Investing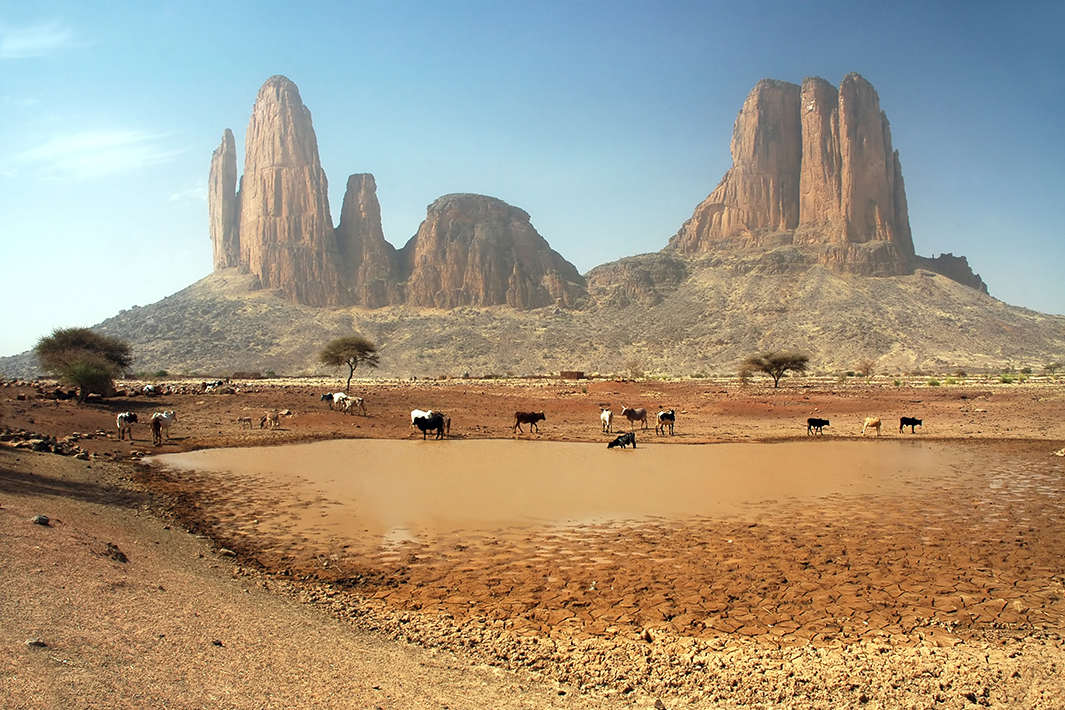 If recent activity in Southern Mali in Africa is any indication, it may very soon become a hotbed of gold mining and investment.
As the fourth largestgoldproducer in Africa, Mali is home to over 350 artisanal gold-mining sites alongside multiple corporate mining projects. More than 2 million people in the country depend on gold mining, with the precious metal accounting for 80 percent of Mali's exports in 2021 and 10 percent of the country's GDP.
Gold mining in Mali has allowed the country to establish itself on the international stage, exporting several billion ounces of gold each year. Yet this alone is not what makes Mali such a promising investment target. It's the fact that the vast majority of Mali is unexplored — and there is every indication that the country is home to mineral riches just waiting to be discovered.
Even Southern Mali, home to most of the country's mining operations, is largely underexplored. The 2019 discovery of a billion dollar gold belt in the region could jumpstart a series of international acquisitions and exploration projects. Already a hotbed of mining development, Mali now has the potential to become one of the world's premier mining jurisdictions.
---
The most significant greenstone belt on the continent
Most of Mali's mineral wealth — along with that of its immediate peers, Ghana and Burkina Faso — traces back to the Birimian greenstone belt. Formed from the collision of tectonic plates in the West African Craton billions of years ago and named for Ghana's Birim River, this greenstone belt is the best-known on the continent. Nearly all the gold within its geologic structures occurs in Birimian deposits — gold-bearing rocks composed of interbedded metasediments and metavolcanics.
The Birimian greenstones are proven to host incredibly rich gold deposits through several episodes of gold emplacement. Many of these deposits occur in corridors 10 to 15 kilometers wide, characterized by extensive shear zones. Gold mineralization in these belts is typically hydrothermal, formed by structural weaknesses that provided makeshift plumbing systems for gold-bearing fluids to flow into and settle.
Another benefit of the Birimian belt is its age. The majority of gold-bearing deposits in West Africa occur in savannah-like regions flattened by weathering and erosion. Since many of these regions also exist in close proximity to the Sahara desert, they're also quite arid, making them highly favorable for mining operations.
It's estimated that much of the Birimian greenstone belt remains unexplored.
A prolific emerging mining camp
Considered a stable jurisdiction by the global mining community, Southern Mali has long been a prolific target for gold discovery. Many of its richest deposits occur in close proximity to pre-existing infrastructure, whilst the importance of mining to Mali's economy creates a highly favorable social and regulatory climate. This is perhaps best exemplified by the Niaouleni-Kobada-Sanankoro Corridor.
Extending from Southern Mali into Guinea and the Siguiri Basin, the corridor has long been home to multiple regional and artisanal mining projects. Now, companies, such as Sylla Gold (TSXV:SYG,OTCQB:SYGCF) have begun staking their claims both here and throughout Southern Mali. A series of promising exploration projects over the past several years stands to not only strengthen Mali's economy, but also draw more mining companies from all around the world to this emerging jurisdiction.
"New gold discoveries in Mali have increased the country's gold reserves to 881.7 tons at the end of October — roughly 15 years of output at current production levels," a Ministry of Mines official explained recently. "The increase in reserves is the result of exploration."
The major players in Mali's gold-mining sector
Even prior to this current flurry of mining activity, Mali was home to several titans of the industry.
Barrick Gold (NYSE:GOLD,TSX:ABX) operates the Loulo Gounkoto complex, comprising two distinct permits along the border between Mali and Senegal. The company maintains 80 percent ownership of both mines, with the remaining 20 percent held by Mali's government. Between them, Loulo and Gounkoto host gold reserves of 6.7 million proven and provable ounces.
Originally jointly owned by Anglogold Ashanti (NYSE:AU,ASX:AGG) and IAMGOLD (TSX:IMG,NYSE:IAG), the Sadiola gold mine was acquired by Allied Gold in 2020, which now owns an 80 percent stake. As with Loulo Gounkoto, the remaining 20 percent is held by the State of Mali. A subsidiary of Allied Resources, Allied Gold owns multiple assets throughout Africa, including the Agbaou mine, which it acquired in 2021 for C$80 million.
Canadian mining corporation B2Gold (TSX:BTO,NYSEAMERICAN:BTG) operates the Fekola mine, located near Barrick's Loulo Gounkoto complex. The mine produced 567,795 ounces in 2021 and at an average cash operating cost of US$765 per ounce. The low-cost mine is expected to achieve similar production by the end of this year.
Algom Resources, a subsidiary of BCM International, owns and operates the Tabakoto and Segala gold projects. Acquired from Endeavour Mining (TSX:EDV,LSE:EDV) in 2018, the projects are situated roughly 360 kilometers west of Bamako. Together, the projects contain 8.9 million tonnes of proven and provable gold reserves.
Although it sold Sadiola to Allied Gold, IAMGOLD has been a major player in Africa's mining sector, and it recently entered into an agreement to sell its Boto Gold project, which contains an estimated 1.4 million ounces of the precious metal, to Managem (CSE:MNG). IAMGOLD has also been engaged in a highly promising greenfield exploration project, Diakha-Siribaya. That property will be included in the US$282 million deal.
Mali's most promising recent discoveries
Although Mali has recently hosted many companies engaged in exploration and discovery projects, three are particularly noteworthy.
Situated roughly 126 kilometers southwest of Mali's capital city, Bamako, the advanced-stage Kobada project combines a low construction cost and cost profile with rich gold deposits comprising 1.43 million ounces of inferred resources. Owned by Toubani Resources (ASX:TRE,TSXV:TRE), the mine will leverage a contractor-driven mining plan combined with gravity and carbon-in-leach processing. When the mine begins production, it will have an expected output of 100,000 ounces for the first 10 years, and a total mine life of 16 years.
Cora Gold (LSE:CORA) owns the Sanankoro gold project along the Yanfolila Gold Belt. Comprising five contiguous permits spanning 342 square kilometers, the project hosts an estimated 24.9 million tonnes of gold at 1.15 grams per tonne (g/t). The company recently confirmed continued support for the project from its chief investor, Lionhead Capital Advisors Proprietary.
Sylla Gold is arguably the most interesting of the three. For one, the company's leadership has a proven track record in African gold exploration and discovery. They have all been involved in multiple successful discoveries within the same geologic environment as their current project, Niaouleni.
These include Jilbey Gold's Bissa Hill project in Burkina Faso, Merrex Gold's Siribaya and Diaahka deposits (soon to be owned by Managem) and Roscan Gold's Kandiolé project.
Sylla Gold's 17,200 hectare Niaouleni project is its most promising discovery prospect yet. On its initial drill program, 48 of 57 reverse circulation holes hit high-grade gold mineralization. Initial results ranged from 6.39 g/t to 2.13 g/t, all roughly six kilometers south of the Kobada deposit.
Sylla Gold has also identified significant large geochemical anomalies along the Kobada and Gosso shears, both of which fall within the company's license. Although it has yet to test these anomalies, testing by past operators within the region show a great deal of promise. Some areas within the company's Niaouleni West permit, for instance, ran as high as 4.3 g/t in soils.
These areas have not yet been drilled, but it is nevertheless clear that the corridor in which Sylla Gold operates hosts significant gold endowment, the true extent of which will only become evident through further exploration.
Takeaway
Southern Mali is an incredibly promising region for exploration and discovery. If recent activity within the area is any indication, it may very soon become a hotbed of mining investment. Anyone with an interest in adding gold to their investment portfolio is advised to keep a close eye on Mali, as well as the companies operating within.
This INNSpired article is sponsored by Sylla Gold (TSXV:SYG). This INNSpired article provides information which was sourced by the Investing News Network (INN) and approved by Sylla Gold in order to help investors learn more about the company. Sylla Gold is a client of INN. The company's campaign fees pay for INN to create and update this INNSpired article.
This INNSpired article was written according to INN editorial standards to educate investors.
INN does not provide investment advice and the information on this profile should not be considered a recommendation to buy or sell any security. INN does not endorse or recommend the business, products, services or securities of any company profiled.
The information contained here is for information purposes only and is not to be construed as an offer or solicitation for the sale or purchase of securities. Readers should conduct their own research for all information publicly available concerning the company. Prior to making any investment decision, it is recommended that readers consult directly with Sylla Gold and seek advice from a qualified investment advisor.
SYG:CA
Investing News Network websites or approved third-party tools use cookies. Please refer to the cookie policy for collected data, privacy and GDPR compliance. By continuing to browse the site, you agree to our use of cookies.