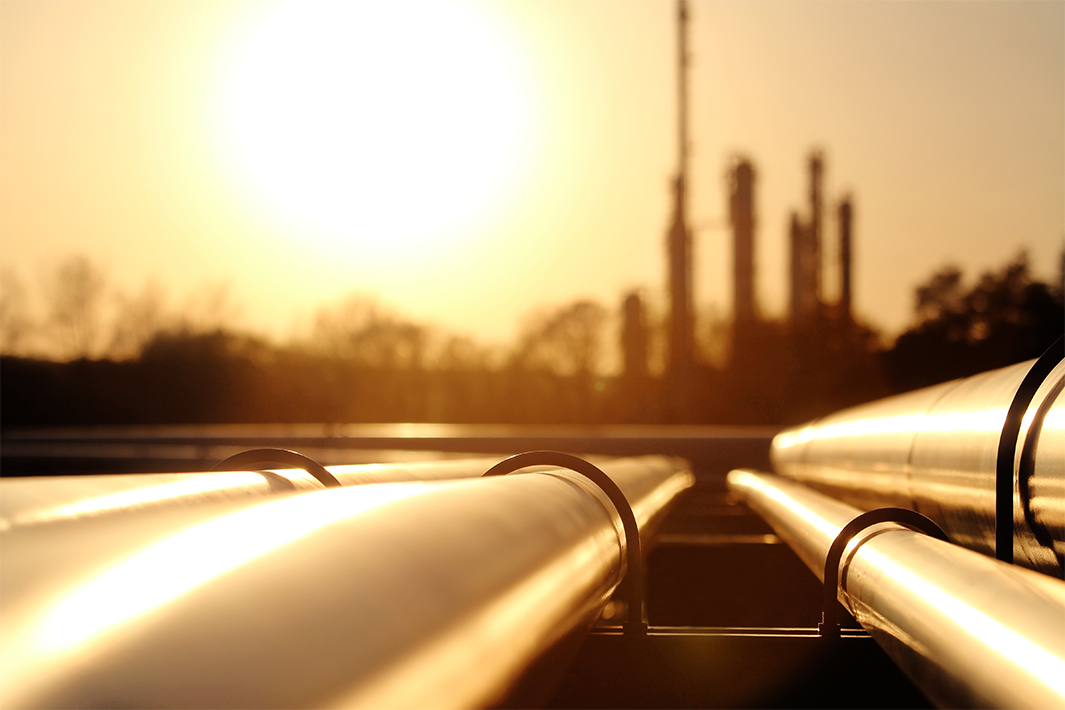 Innovation and collaboration throughout the value chain are key to making meaningful carbon reductions in the oil and gas industry.
In the face of a global push for sustainable energy, the Canadian oil and gas industry is slated to generate more than $250 billion over the next 10 years. This anticipated growth is not simply a matter of constructing additional pipelines and operating business as usual, however, as oil and gas companies face mounting pressure from both environmental advocates and regulators to reduce their carbon footprint.

Compliance is in the industry's best interest — and it's not just because of potential administrative penalties. As the world continues to move toward a net-zero emissions target, governments have begun to develop their own carbon reduction strategies, supported through new regulatory policies and framework, which include industry-specific sustainability incentives.
These programs are especially critical in the oil and gas industry, as among the largest sources of greenhouse gas emissions, if the world is to achieve its net-zero goals. This requires not only incredible innovation, but also multi-sector collaboration across the entire value chain. Investment capital will be the vessel that drives this innovation and collaboration.
---
Decarbonization in oil and gas represents a considerable opportunity for investors to establish a foothold in the sector while also contributing to a cleaner, more sustainable future.
Canada's changing regulatory landscape
At the provincial level, there exists a myriad of decarbonization initiatives across Canada, such as Alberta's Carbon Competitiveness Incentive and the CleanBC Industrial Incentive Program. There is one overarching framework that has arguably guided their development for nearly a decade. Created by Environment and Climate Change Canada (ECCC) in 2004, the Greenhouse Gas Reporting Program (GHGRP) requires all facilities that meet certain criteria to file a report if carbon emissions are over a certain annual threshold; these reports are published annually in the Canada Gazette.
Originally, this threshold was set at 50 kilotonnes of greenhouse gasses in carbon dioxide equivalent units. However, ECCC lowered this threshold to 10 kilotonnes in 2017 as part of plans to expand the program. The agency further expanded the program in 2018, adding facilities in nine new industrial sectors.
Currently, the industries required to file reports under the GHGRP include aluminum, ammonia, base metal, cement, ethanol, hydrogen, iron/steel, lime, nitric acid and pulp/paper production. Mining companies and petroleum refineries are also required to report their emissions. There are no specific federal penalties for exceeding the threshold, though there are penalties for knowingly submitting false or inaccurate information.
Measures such as carbon taxation and decarbonization incentives typically exist at the provincial level.
As noted by McKinsey & Company, the reports published through GHGRP and similar initiatives are highly relevant to shareholders and investors. Moving forward, oil and gas companies that fail to demonstrate progress towards net-zero will likely experience reduced investment and declining value. Case in point: at the September 2019 United Nations Climate Summit, the world's largest pension funds and insurers collectively committed to transitioning their investment portfolios to net-zero emissions by 2050.
Together, these individuals and agencies represent over $2.4 trillion in assets.
Oil and gas companies that fail to effectively embrace sustainability will also find it increasingly difficult to remain competitive. Carbon taxes aside, renewable energy is now more affordable and more available than ever. By 2025, the projected cost of wind power and solar power will be equivalent to that of gas-based power generation.
Overcoming the hurdles
Oil and gas companies have adopted a multifaceted approach to decarbonization, leveraging multiple technologies and adopting myriad sustainability measures — often by working with third-party vendors.
Tourmaline Oil (TSE:TOU,OTC Pink:TRMLF), for instance, began publishing regular sustainability reports in 2017. It has also employed technological innovations, such as in-line well testing to dramatically reduce emissions, and is one of the first operators in British Columbia to use recycled water in hydraulic fracturing operations. The company has also begun using multi-well pads to considerably reduce surface disturbance.
Enbridge (TSE:ENB,NYSE:ENB) represents another excellent example of sustainability innovation in oil and gas. The company actively works to ensure its operations do not cause undue harm to plant and animal life. It also works closely with renewable natural gas producers, which leverage innovations such as biogas recovery systems.
Not every sustainability effort requires new technology, either — data science can also vastly improve the efficiency and reduce the footprint of existing processes. For instance, in 2020 TrendMiner pioneered new analytics technology that enabled process engineers to optimize sulfur recovery, significantly reducing both waste and emissions. Splunk Incorporated (NASDAQ:SPLK), another major player in the industrial data science space, launched a Sustainability Toolkit earlier this year.
Another major area of focus for emissions reduction involves on-site power generation and air compression at wells and refineries. Westgen Technologies represents one of the best examples of innovation in this space. Its flagship EPOD array combines advanced battery technologies, solar energy and industrial-grade power generation equipment into a solution reportedly capable of reducing emissions by up to 99.5 percent.
It's important to note that the ripple effect of these innovations spans far beyond the scope of oil and gas. Many organizations maintain technology portfolios that span multiple heavy industries. Enterprise Group (TSX:E), for instance, provides innovative services and equipment for the construction, energy, transportation and pipeline industries through a diverse set of subsidiaries.
Its portfolio includes flameless heating units, wellsite modular infrastructure and transportation equipment. Across all its subsidiaries, Enterprise Group emphasizes technologies designed to mitigate, reduce or eliminate emissions. In a sense, it represents the multi-sector collaboration necessary for oil and gas to become truly sustainable.
The company recently announced the launch of a new subsidiary, Evolution Power Projects. A low-carbon power systems provider, Evolution Power Projects focuses on designing and delivering natural gas-powered electrical microgrids. This grid simultaneously eliminates fuel waste and also optimizes amperage to enable clean, sustainable, natural gas systems, which the company estimates may even have the potential to displace diesel.
Takeaway
The journey for the oil and gas industry to transition to net-zero emission may be challenging, but it is far from impossible. It simply requires collaborative innovation. The flurry of developments witnessed in the sector over the past several years demonstrates that not only can oil and gas be made more sustainable, but also that the pursuit of this goal presents an incredibly promising investment target.
This INNSpired article is sponsored by Enterprise Group (TSX:E). This INNSpired article provides information which was sourced by the Investing News Network (INN) and approved by Enterprise Groupin order to help investors learn more about the company. Enterprise Groupis a client of INN. The company's campaign fees pay for INN to create and update this INNSpired article.
This INNSpired article was written according to INN editorial standards to educate investors.
INN does not provide investment advice and the information on this profile should not be considered a recommendation to buy or sell any security. INN does not endorse or recommend the business, products, services or securities of any company profiled.
The information contained here is for information purposes only and is not to be construed as an offer or solicitation for the sale or purchase of securities. Readers should conduct their own research for all information publicly available concerning the company. Prior to making any investment decision, it is recommended that readers consult directly with Enterprise Group and seek advice from a qualified investment advisor.
E:CA
Investing News Network websites or approved third-party tools use cookies. Please refer to the cookie policy for collected data, privacy and GDPR compliance. By continuing to browse the site, you agree to our use of cookies.